Find stories, riders,
ambassadors

EmmaBristow
27 August
I can't believe the summer is nearly over! It's my favourite time of the year, light evenings, plenty of sunshine and warm weather means I can enjoy training sessions long into the evening and my bike stays clean! That's one of the best bits about the summer, less time washing bikes, and clothes, and boots!
Since my last update I have been busy, with World Championship, British Championship and I also made a last-minute decision to compete in the Women's British Championship this year as you'll find out if you read on…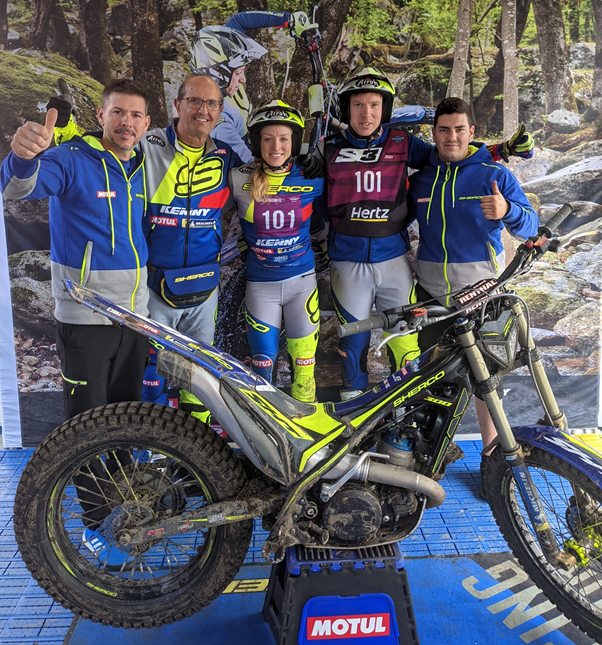 It's been a tough but very good first half of the season for me and I'm happy with how I'm heading into the closing stages of this year's championships. I am currently leading the Women's World Trial Championship, after taking two victories and one second place finish with three rounds to go. I sit in second place in the "Men's" Expert class of the British Trials Championship after taking my first ever victories in this class in 2021 and I lead the women's British Championship with two rounds remaining.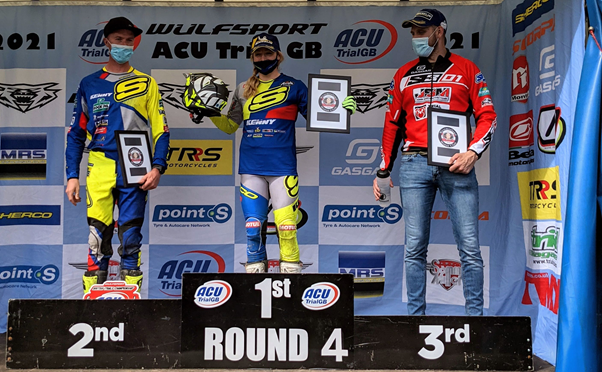 It's been pretty non-stop since mid-May with the start of the British Championship season closely followed by the opening rounds of the World Championship in Italy at the beginning of June.
At the start of June we set off to Europe a week ahead of the World Championship starting, this was the beginning of a 3,000 mile round trip. We began the trip with a French trial just south of Paris which I was invited to ride by some friends and made sense as it was on our route and I thought it would be a good final test ahead of the World Championship season.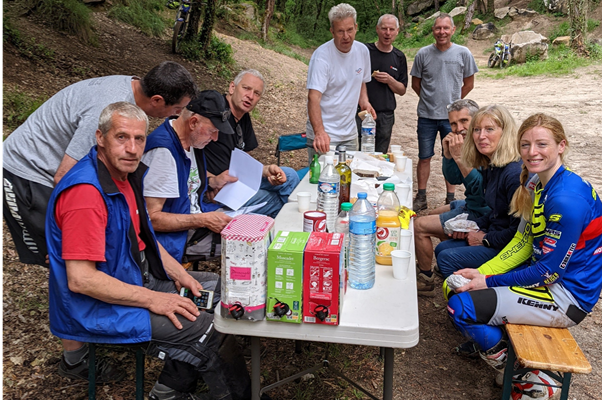 The trial was in a town called Maisse, a beautiful French town, in the forest just south of Paris. It's a place I have visited regularly this year training and you may have seen some of my videos on Instagram which I have made here. Here's one to give you an idea of the place:
Anyway, the town was closed off for the day, and the trial took over. The level was perfect training and I felt confident as I finished the event. Everyone made me feel so welcome and the club gave me some flowers as a gift for attending which was a lovely gesture.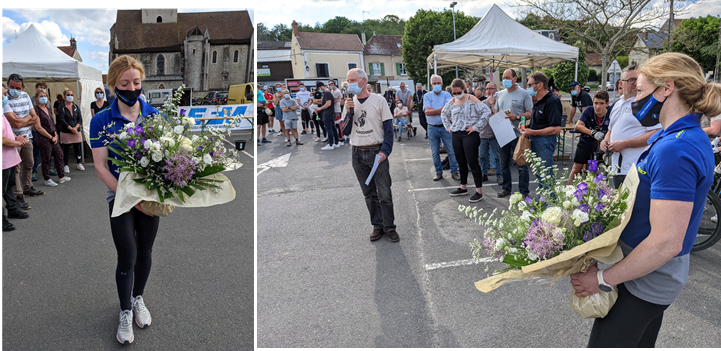 We finished the presentation at about 6pm and hit the road to Spain as I had agreed to be at the factory for 1pm the following afternoon, in Barcelona, to get my bike checked over ahead of the upcoming trial. We drove for 6 hours and pulled over late that night at a budget hotel close to Clermont-Ferrand. Up early the next day the first thing we do is drive to the services to grab a coffee and a croissant then continue the journey to Barcelona. Everything goes well at the Factory, my bike gets some cheeky upgrades, like a carbon fibre fuel tank and lots of new parts so it's ready to perform at the weekend. As a thank you, I decided to gift my flowers that were over heating in the van, to my team manager to take home to his wife. I think this went down well and it made me happy knowing they were going to a good home rather than being transported around Europe from hotel to hotel. Luckily for me the hotels seemed quiet and cheaper than usual so we got to stay in 4/5star hotels at a fraction of the normal costs. (Got to look for the very very few positives with COVID.) We stayed in Granollers and found a nice restaurant to eat at and made a plan to go for a final days training whilst in Spain to test the new parts on the bike before setting off to Italy.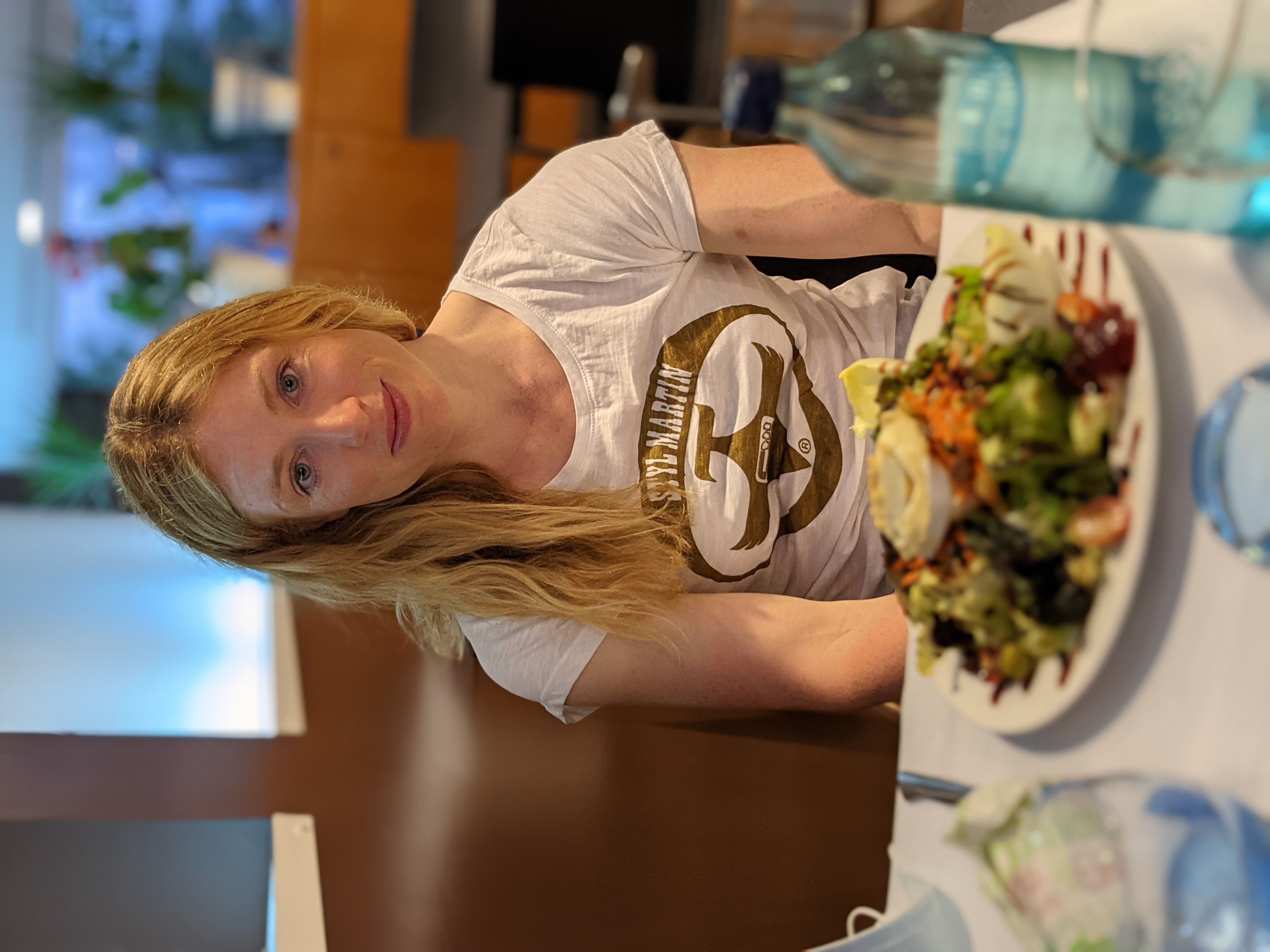 I was determined to make my final training session the best yet and whilst I was riding well my determination got the better of us. That morning we set off to the race track at Castelloli, they also have good facilities for trials training there. It was a hot, hot, hot day so we decided to head up to into the mountain other side of the track to the more natural training area, which is also shaded. I also like it better there for training. We loaded a bag with water and some extra fuel as it's a long way from the van. The training session was going well, I felt good, my bike was awesome and I was enjoying riding. I soon ran out of fuel but wasn't ready to finish, I wanted to continue training so we used the spare fuel, then this run out. We weren't concerned as we had another bike with us which James rode up the mountain to help me practice. We drained some fuel from this bike and I continued, we did this twice as I wasn't happy with the final training section I had set myself and I wanted to do it perfectly before finishing. I always like to finish my training sessions on a high. When we eventually decided to return to the van I was on reserve and so was James, oops! We managed to ride back up to the top of the mountain side but then ran out of fuel. We were about a mile from the van and thought we'd be ok, just roll down the other side of the mountain and push up the last bit. It didn't work out like that, we took the wrong track down the hill, and it turned out to be a dead end! This wasn't good, we'd drunk all our water, it was super-hot and we'd now got lost. We looked for a way to get through but soon realised we'd have to push back up the hill and find the right track down. This was hellish, James managed to start his bike to get most of the way back up and then had to push. I had nothing so started pushing but it was a steep hillside on a single twisty goat track. When James eventually came back to help me, my arms were cramping and I was not happy. 3-days ahead of the World Championship starting and at look at us – stranded without water, overheatinge, lost, pushing bloody bikes up a mountain and getting cramp – not my finest hour.
When we eventually got up to the top again we had turn right about 100 yards too early, so we rolled to the bottom of the hillside and when it came to pushing again I decided I was going to wait in the shade and James could go and fetch some fuel for us. Eventually we got back to the van and Mum (who was walking) was sat out wondering where we were. I'm pleased to say the trip got better from there!
I slept well that night, and then next morning we went back to the factory to wash and prepare the bike again before hitting the road to Italy on what was a 15hour journey across France and most of Italy to another beautiful town called Tolmezzo.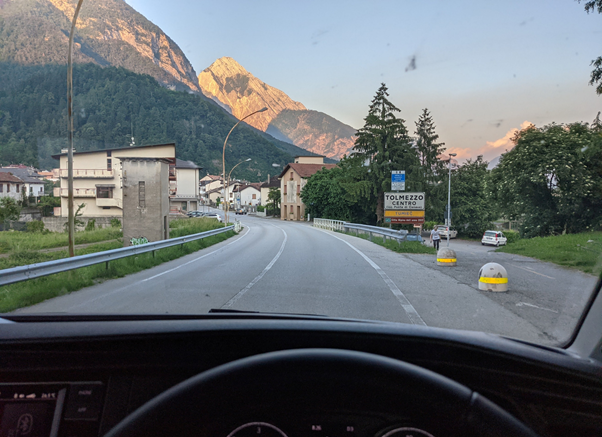 On arrival in Tolmezzo we checked into a lovely AirBnb, just outside the town, but close enough to walk in for an ice cream, which we did the first night we arrived. You can't go to Italy and not visit an Italian Gelateria (or Ice cream Shop), so good!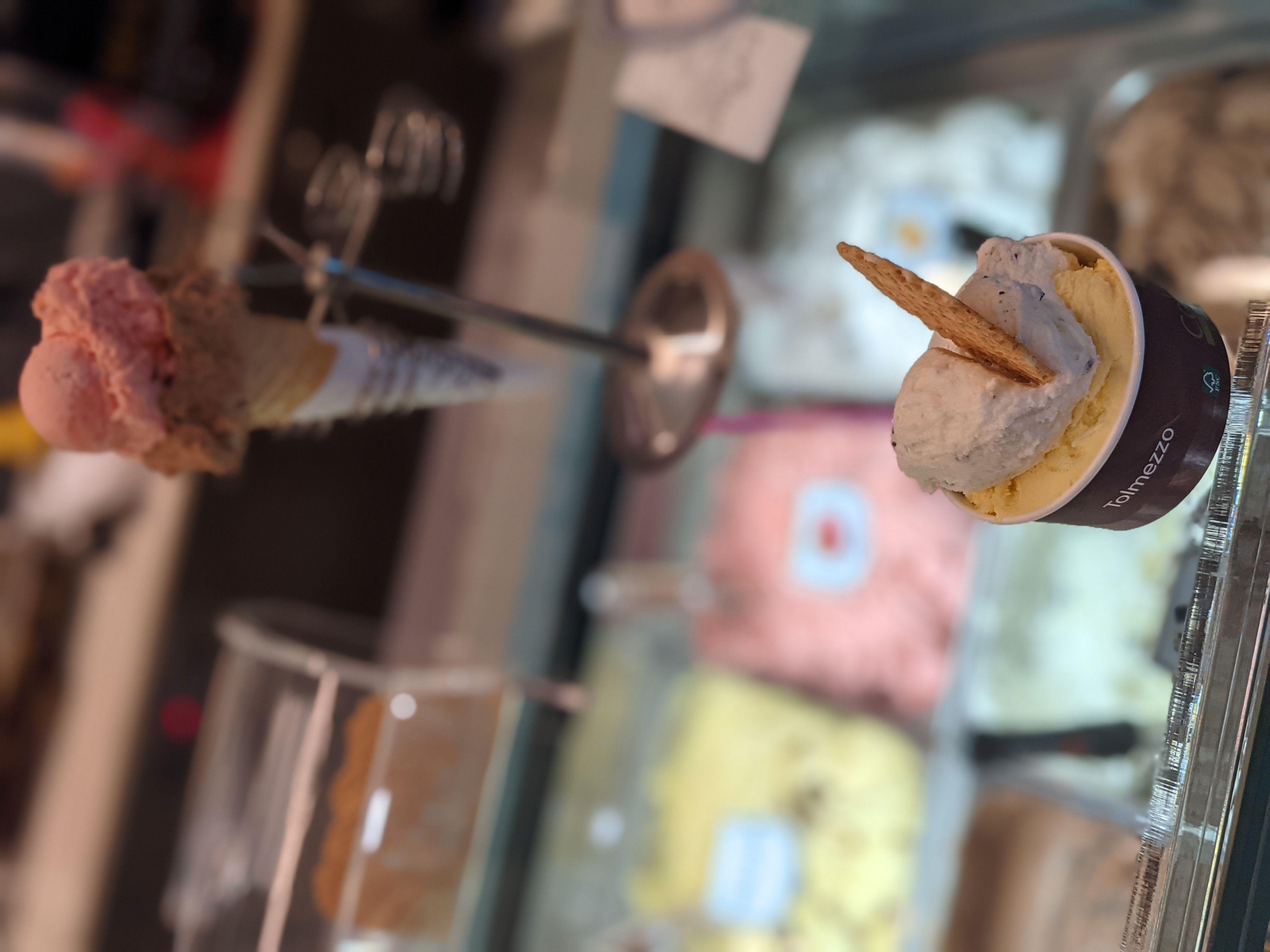 The Trial itself was ok, on the first day I lost out on the victory on the final section of the final lap. I had struggled all day to feel like myself on the bike and wasn't riding at my best but somehow managed to hold a lead until the last part of the day. Day 2, and I wanted to put in a good performance to make up for it. I didn't make the best of starts and ended up in third place after the first lap. I wasn't happy. I decided to take five minutes away from everyone at the halfway point to speak with James about what wasn't working in private. We sat in the shade and discussed what we needed to do. We made a plan, he reminded me to remember how good I am and we set off for the second lap feeling up for it, I knew I was good and it was time to show it. I upped my game and put in the best lap score of the day when others around me started to fade. I ended up with a big winning margin of about 10points which I was so happy with as I was 5 behind going into the last lap. This was a big result for me as it meant leaving Italy with the lead in the World Championship.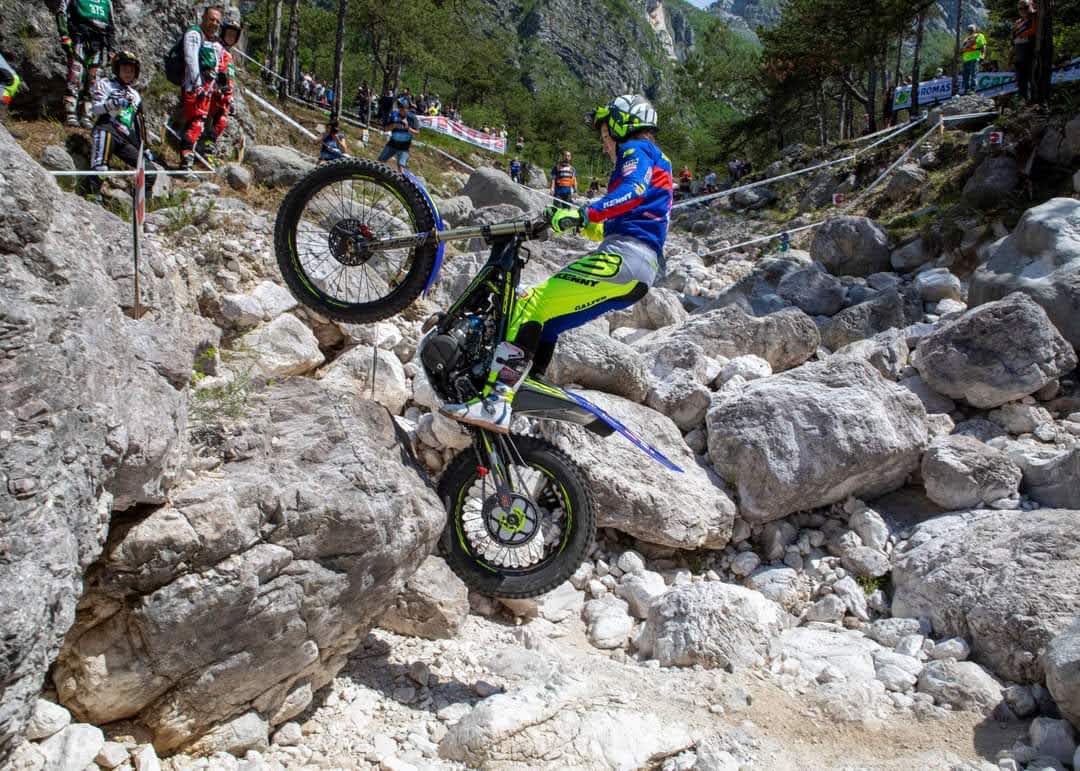 Since then, I am pleased to say I have since followed this up with another win at round 3 of the World Championship at the French GP in July. I now face two rounds in Spain and a final round in Portugal in September which I am currently training hard and preparing for mentally. I feel like I am riding very well, better than the start of the season and I'm ready for the challenge that awaits this September.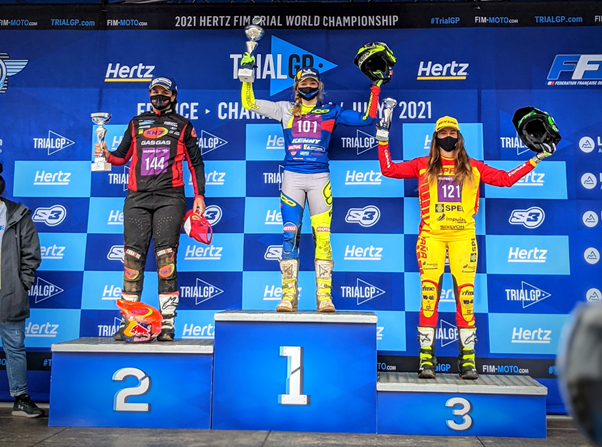 Back at home I decided I was going to compete in the Women's British Championship, a series I haven't ridden for a couple of years due to too many events clashing with the men's championship which I wanted to focus on. It's actually been a great decision to join the women's and girls championship again. There are so many new young riders coming from everywhere to compete, Ireland, the Isle of Man and all over the UK. I took this decision last minute because I decided that the best way for me to feel prepared was to compete in as many competitions as possible. Especially after COVID-19 and a lack of competition time over the last 18months. It's been a good championship so far, I've won all rounds so far giving me the lead of this series with a couple more rounds to finish the season towards the end of the year.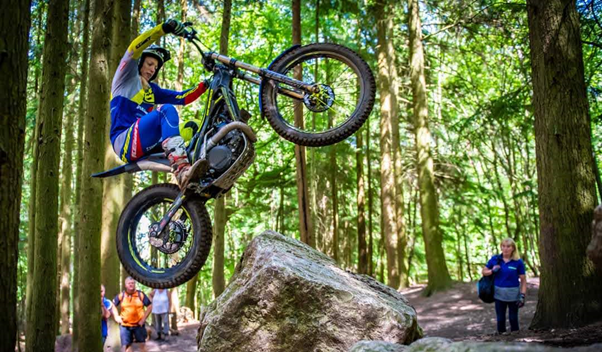 My biggest update, at this point in the season, is that I have managed to achieve a career first for me and something I have been searching for, for a long time now. I finally won my first Men's Expert British Championship event. This came at round 4 of the series in the Lake District. This was special for me as I have been close to winning in the past but just missed out. I always believed I had the skills but it's such a competitive class, it's super difficult to win as there's a lot of strong riders. The lads I compete against used to wind each other up about being beaten by me, but that joke seems to have disappeared over the last season or two. They are a great bunch of lads, very friendly and supportive of each other. I don't think its such a problem being beaten by a girl anymore as I think they just see me as a rider now and it's less of a boy/girl thing. It was so nice to come in from my final lap and realise I had done enough to win. Most of the lads were there waiting for me to come in to see what I'd finished on. I could feel they were all genuinely happy for me that I had won, and it was a special moment for me.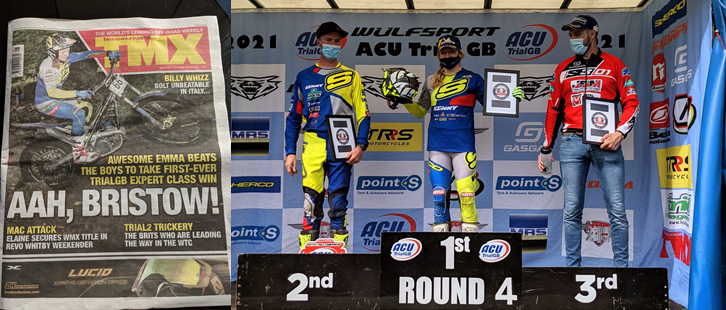 At the next round I made too many mistakes in an easy event, but I then managed to get another win at round 6! This time with a decent 6-point margin. I've been pushing of a win in this class for so long that to get 2 wins so quickly feels amazing and gives me good confidence going into the rest of the season.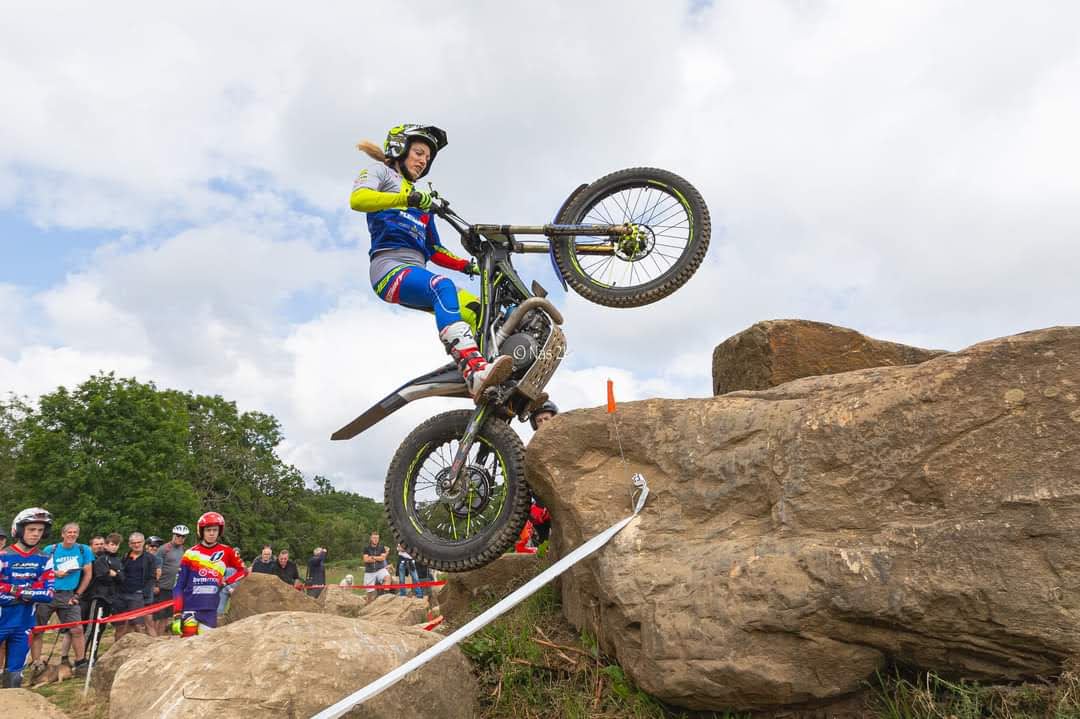 I hope I have more good news to share with you as part of my next update – fingers crossed. If you want to follow my journey the best place is probably on Instagram where I will try to keep the updates coming. I hope you've all had a good summer and you're all keeping safe out there – until next time, enjoy your riding and make sure you power your bikes with MOTUL.