Find stories, riders,
ambassadors

Motul
14 September
Philippe Chiappe and his team CTIC F1 Shenzhen China have started their new racing season in the World F1 H2O Championship on both fresh and salt water, be it lakes, rivers or bays. Holder of the last three Drivers titles with Motul's technical support, the Chinese team based in France also clinched itsfirst teams title in 2016. It began the season in the best of ways by winning, on 23 April, the first round on river Arade in Portimao.
Philippe Chiappe has a new team-mate this year, his 37-year-old son-in-law, Peter Morin. Together they have won the Rouen 24 Hour Powerboat Race four times. Strong winds disturbed the weekend programme. The trials couldn't begin until Sunday morning. On waters calm at last, a single 90-minute session allowed the contenders to test themselves and qualify. At age 53, Philippe Chiappe started his 109th Grand Prix in Portugal from 3rd position. He was already 2nd at the end of the first lap. He was following Shaun Torrente when engine troubles eliminated the poleman. Erik Stark then put pressure on him before 'lowering his flag' for the same reason with the arrival in view.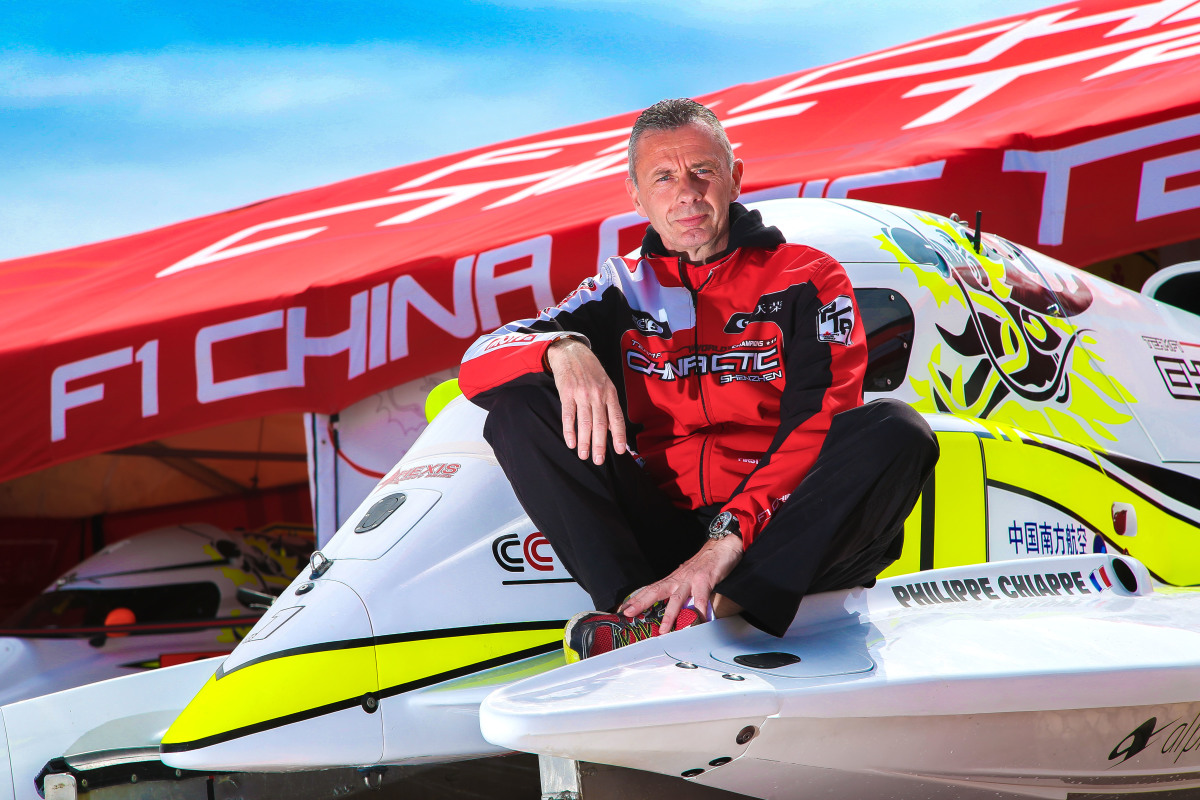 'We had noticed fuel problems in the trials,' stated the French champion. 'We played safely as far as the engine is concerned but I managed to seize my opportunity...'. Peter Morin scored the two points of 9th place.
F1 H2O World Championship standings:
01 Philippe Chiappe (CTIC F1 Shenzhen China), 20 pts
02 Sami Selio (F1 Atlantic Team), 15 pts
03 Duarte Benavente (Mad-Croc Baba Racing), 12 pts