Find stories, riders,
ambassadors

Motul
14 July
Fast, small, nimble, and not afraid to attack rapids, meet the Mini Boat Mafia, a new breed of jet boat that packs a lot of power into a small package. To tell us more about this fast-growing sport is David Hartman, owner of the Mini Boat Mafia – a boat and content production company capturing the essence of this high-octane motorsport.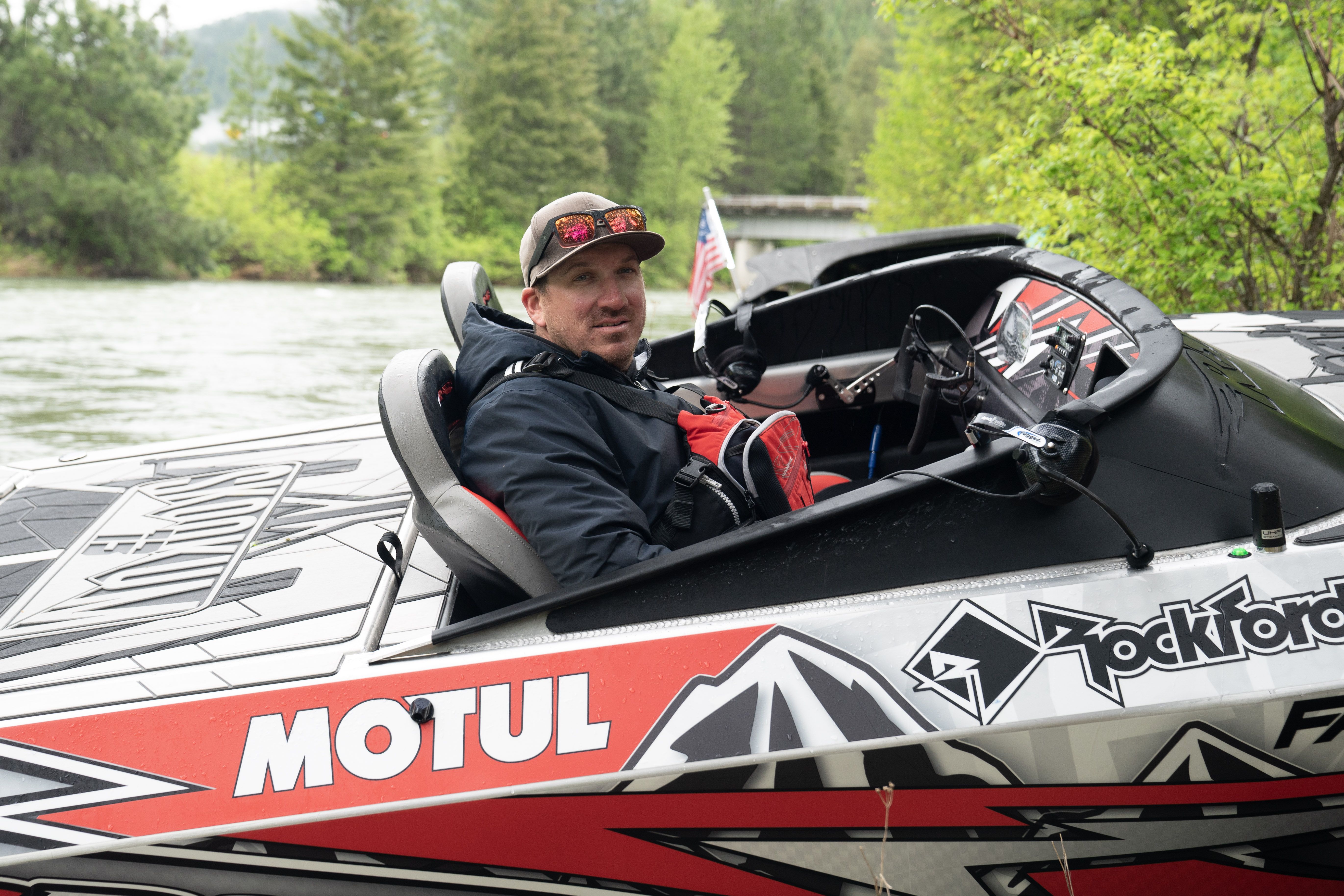 David, what is the Mini Boat Mafia?
We are the first people to build these small, super-high horsepower jet boats that go through insane rapids. We drive them up class five rapids, like the ones kayakers go down, and started filming them professionally. So, it's a brand new sport that's growing pretty rapidly in the US. We are at the pinnacle of the beginning of this sport, and we are the first people to really showcase it. And we're building really extreme examples of that type of watercraft to do some pretty intense filming with.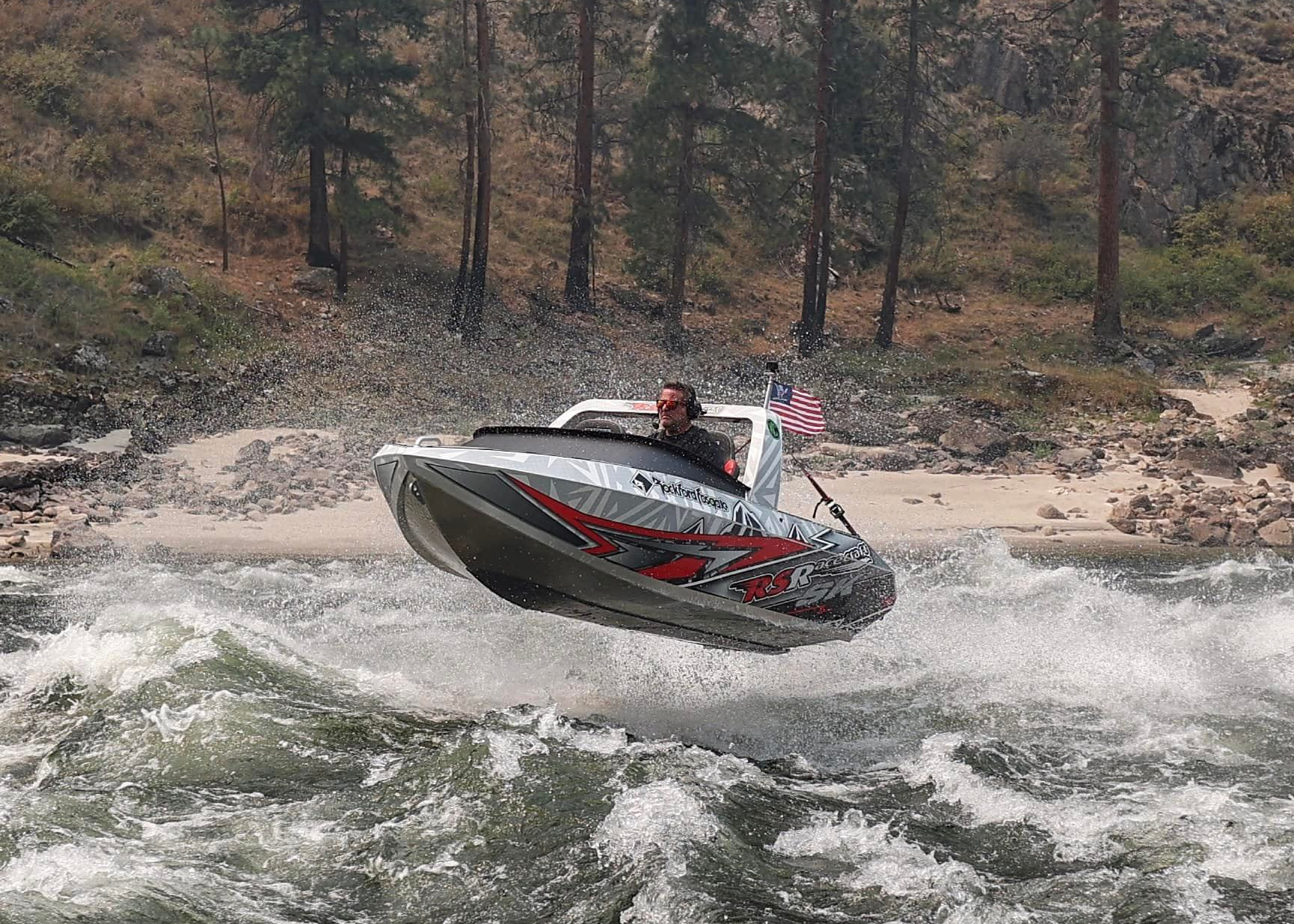 Did you start Mini Boat Mafia and do you have a background in extreme sports?
Yeah, I started the Mini Boat Mafia. We have partnered with a boat designer and we're running their boats now. The film company is also mine. And we've brought in some other athletes. We're all professional off-road racers that are doing this as a side hobby. We raced King of the Hammers and won multiple off-road championships like the Baja 1000 and rock climbing. We got the opportunity to be the first to do something, so we were like we need to hop on this because you don't get that chance in motorsport often.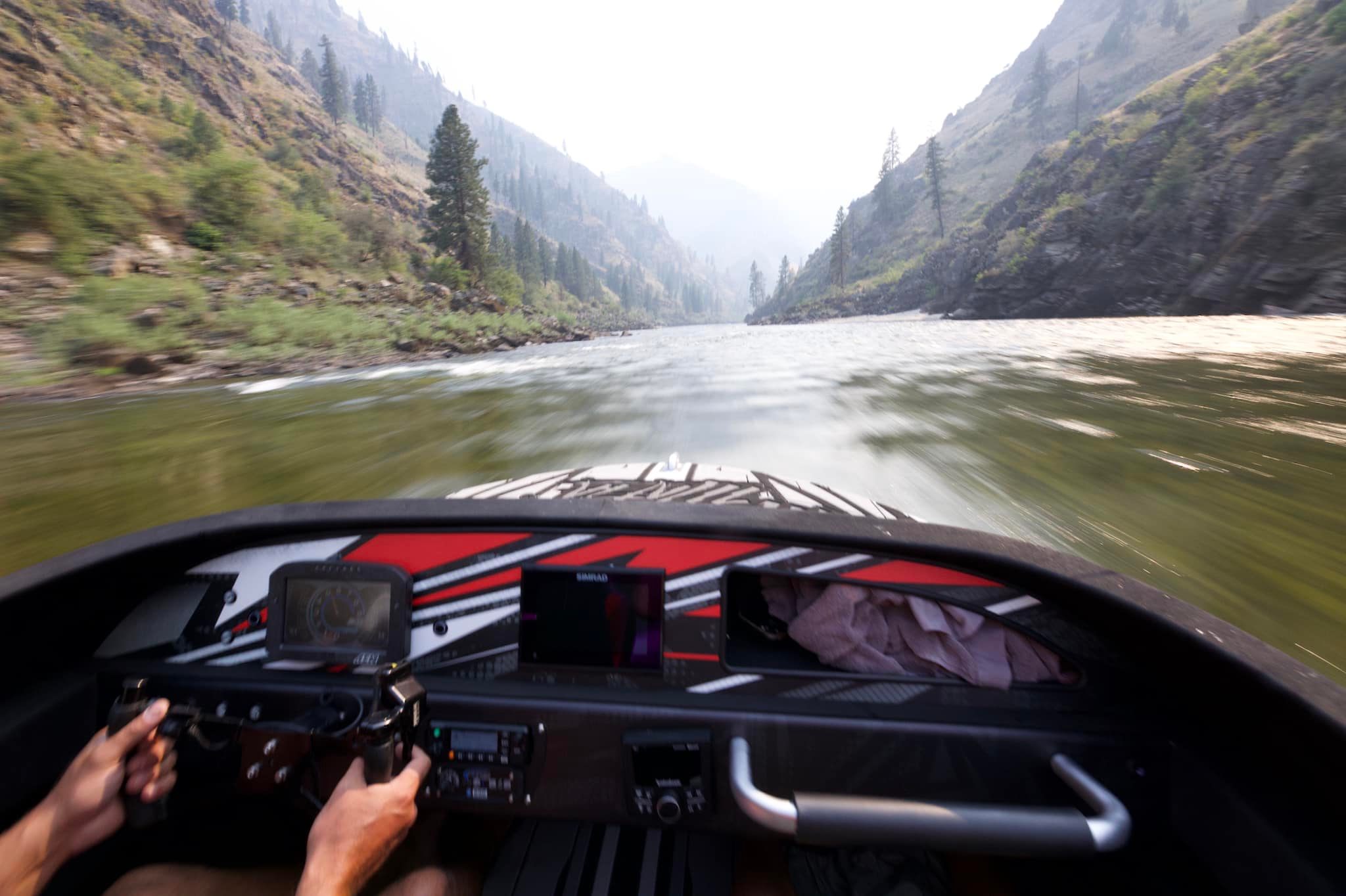 Could you tell us more about the boats?
Essentially, they're about 420 horsepower. If you think about power to weight ratio, when you get into those really big rapids where the water is 35-to-40mph, that power-to-weight ratio is so important to be able to charge up to them. If you think about it in terms of cars, these boats are like an Ariel Atom. They weigh nothing but have a whole lot of horsepower. Because the things we do in these boats you can't do in a bigger boat because it's super tight and technical, and they have to handle really aggressively to be able to go through the type of things we do with them.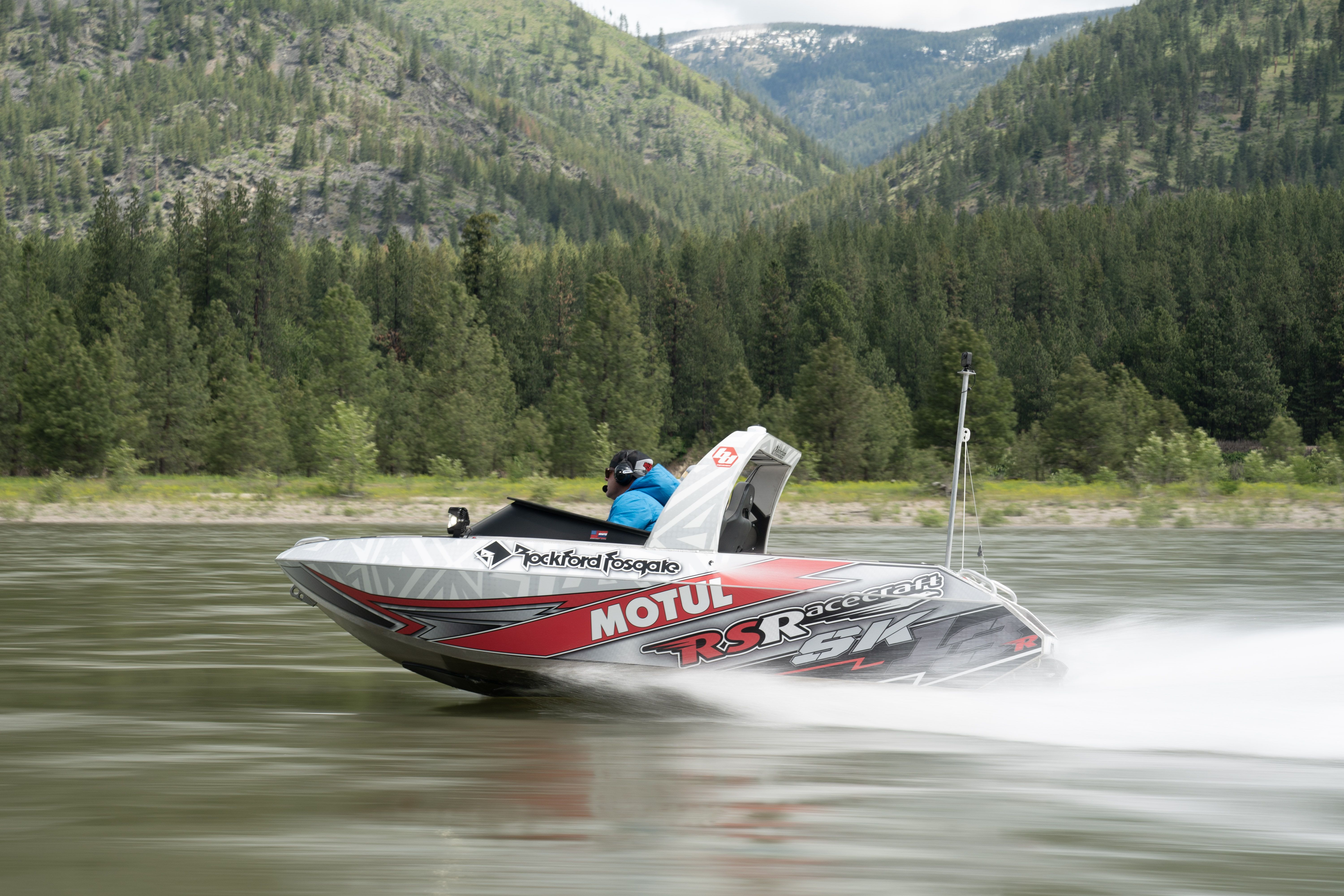 Very few people will have had the chance to drive one of these. Can you explain what it's like?
It's literally like sitting on a fire hose [laughs]. Because they're all jet drive, they don't have traditional propellers. So, it's essentially a reworked jet ski setup. They'll do zero to 60mph in three seconds. It's a very, very powerful stream of water, but essentially, it's like driving a fire hose. They put out a massive amount of water. It's insane how much power they have for their size. They'll also run in about two inches of water. We can get into really skinny, technical water.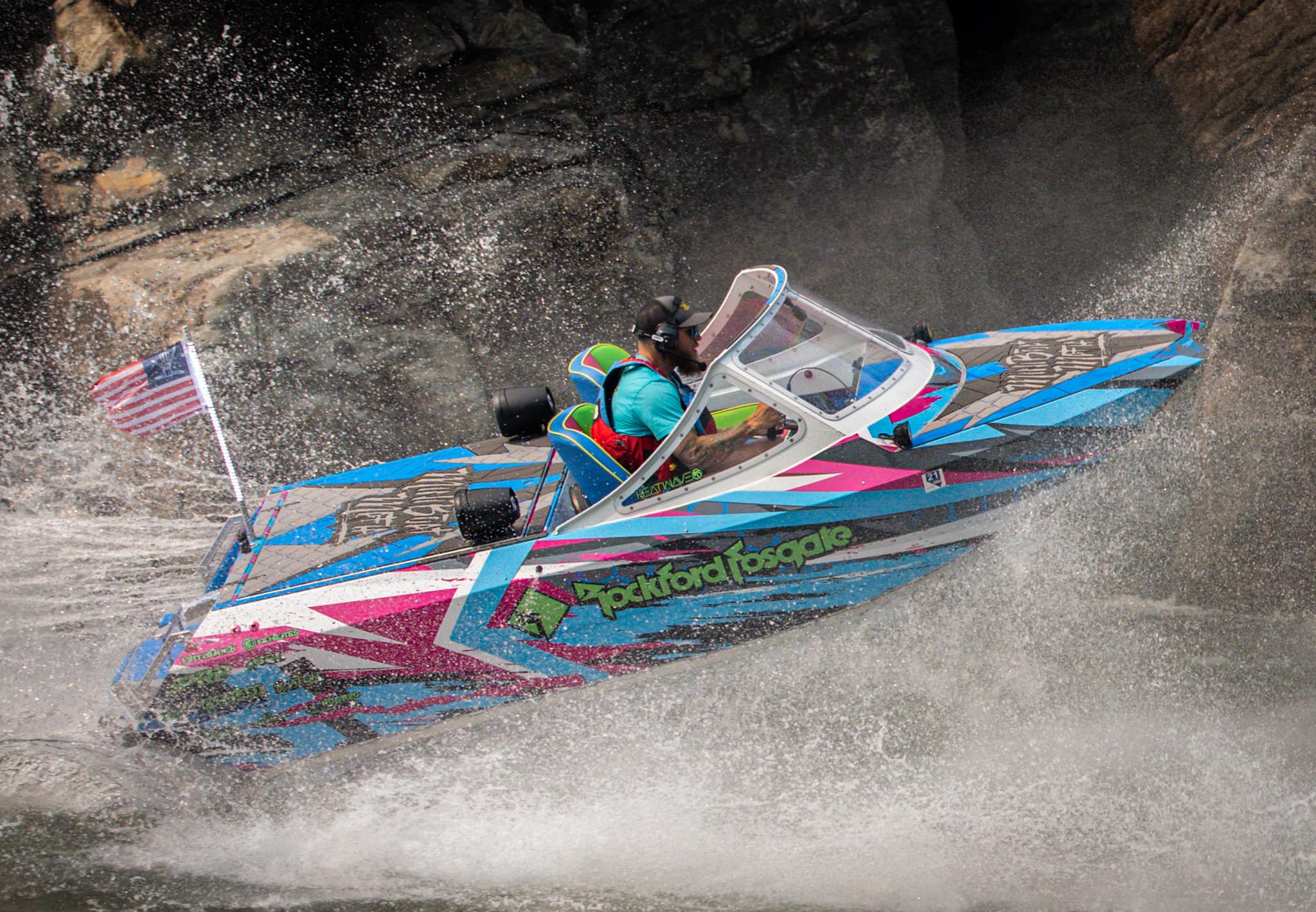 Where did this sport and type of boat originate?
It actually developed in New Zealand and made its way to Canada, where they have a lot of rivers. Then we Americans are like oh, we can do this too, and we threw some more power at it and a better design. We have some phenomenal, unregulated places to run them here in the US. So it's growing fast. We were the first people to really build the higher-end boats and film them doing their full capability.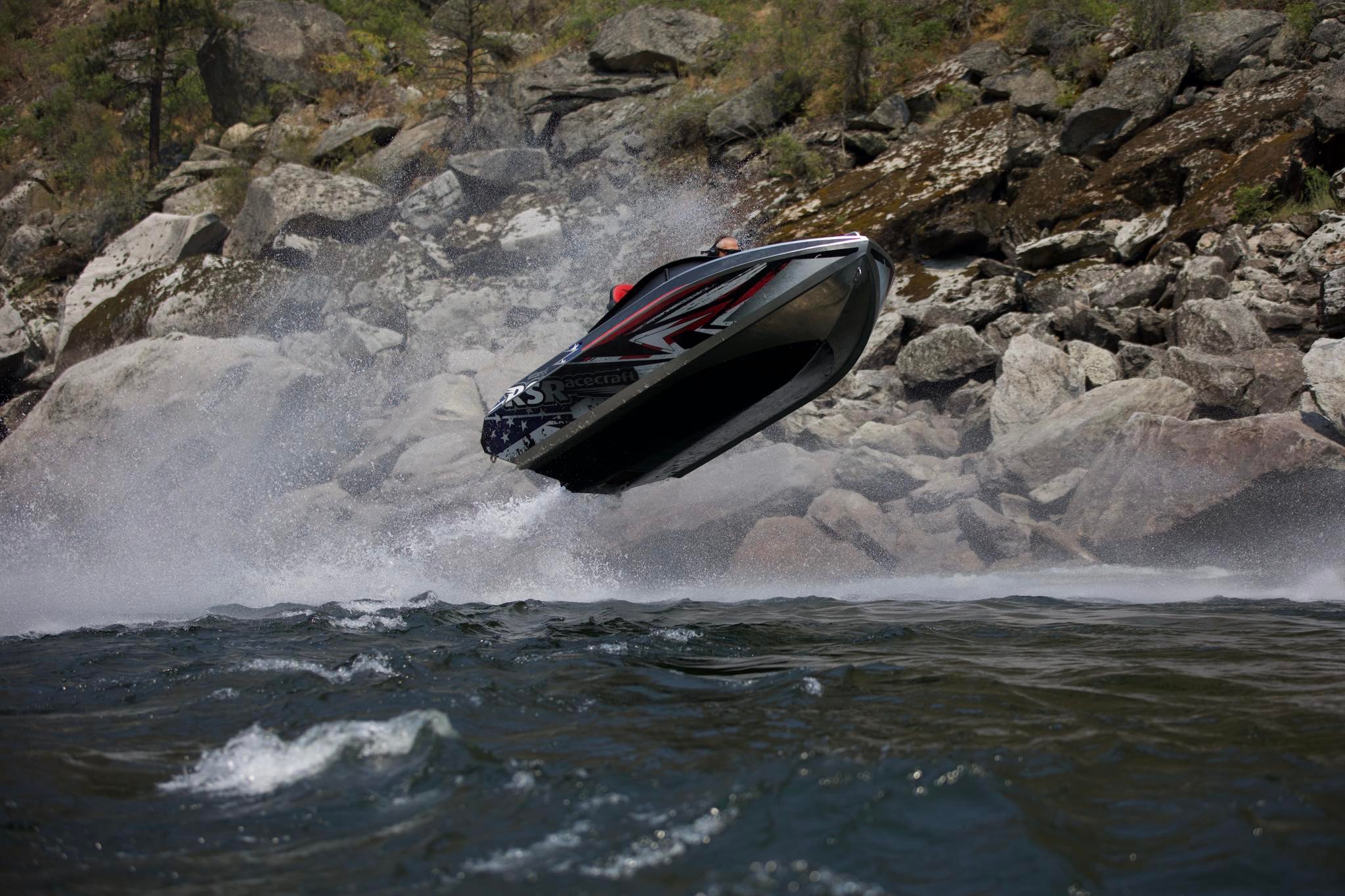 Motul is a partner with your boats. What benefits do its marine products bring?
Motul is a phenomenal brand. You're worldwide and have good exposure, which could help us grow our name. But I've been using Motul products for years. I used to race motocross and always found Motul to be awesome. Motul is a phenomenal Ester-based oil. The people that built my racing engines was the engine builder for Yamaha's Moto GP team. And they always used Motul, and I just have never had an issue with it. What's great about that oil is it doesn't fade like others, especially as our boats are either 100% on or off the throttle. It's just an all-round great product. Not to mention you guys have a lot of other products that are great.