Find stories, riders,
ambassadors

Motorcycle-Diaries
26 March
Away from famous beaches and meals served at seaside restaurants, Sardinia's countryside is packed with great roads begging to be ridden on motorbike. Thinking of touring Sardinia?
Here's your guide to the island.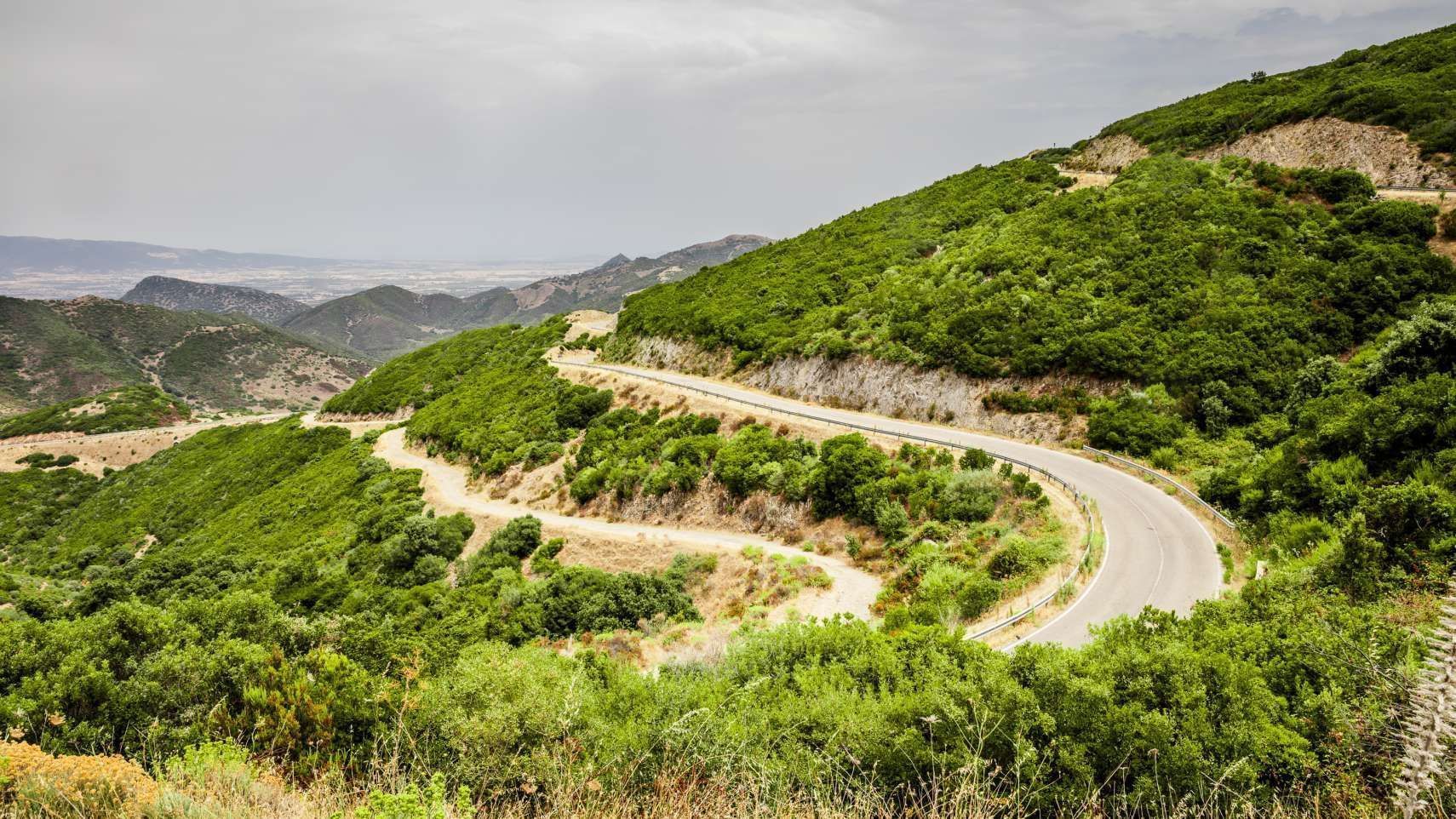 Motorbike Touring in Sardinia
Sardinia has some of the best road surfaces in Europe, and also some of the most bumpy. It's all about where you choose to ride. Venturing deep into the island's hilly countryside, a trailie rider will discover miniature mountain passes – some paved, some not so paved.
Rewards for such riding include discovering sleepy villages, local restaurants, and impressive remnants of an ancient civilisation.In search of smooth tarmac? Stick to the more famous coastal routes, like the road linking Chia and Teulada.
There are gems hiding in the hills – well surfaced, meandering countryside curves like the SP85 between Narcao and Iglesias – but you need to know where to look. That's where Motorcycle Diaries comes in handy.
Sardinian food and drink is worth enjoying at every opportunity. Cured meats and local Pecorino cheeses vie for being the tastiest of their kind throughout Italy. Taste buds tingling?
Delicacies like these are easily hunted down in any village, let alone a town. Want to have a truly memorable culinary experience? Look out for a traditional feast, or 'sagra'. The feast names function as a sort of menu, allowing you to choose the one featuring your favourite dish.
The most important Sardinian feast is the 'Festa di Sant'Efisio'. It runs between the 1st and 4th May, and has taken place with no interruption since 1657. Folk groups from all over Sardinia appear in their ancient costumes to walk 65km in four days. It's the longest religious procession in Italy.
Road Spotlight: SS49/105, Bosa – Alghero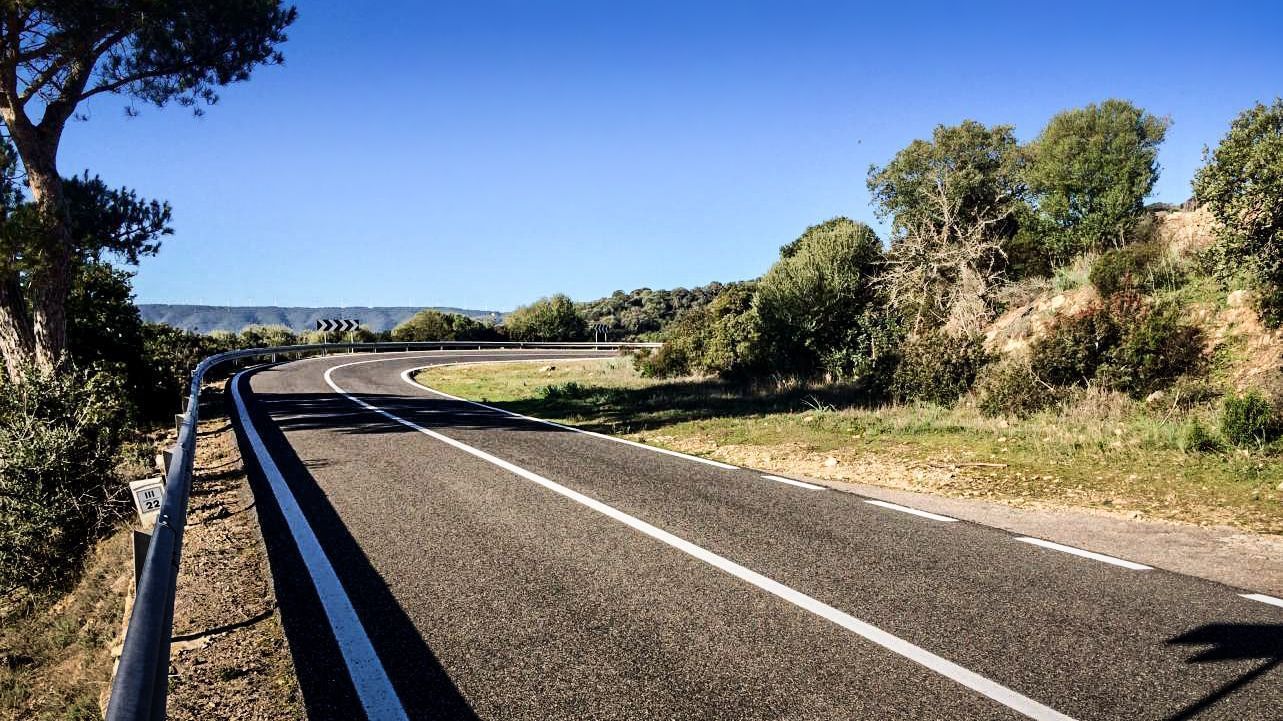 Sardinia probably has the best tarmac of any area in Europe, and the SS49/105 are no exception to the rule. The route gives you a delicious blend of smooth and tight corners, cliff-side viewpoints, and straights to open the throttle on – perfect for an afternoon cruise.
Take some time to ride this road at sunset, as the sun burrows down into the Mediterranean Sea beside you.


Riding Sardinia's Coastline on Motorbike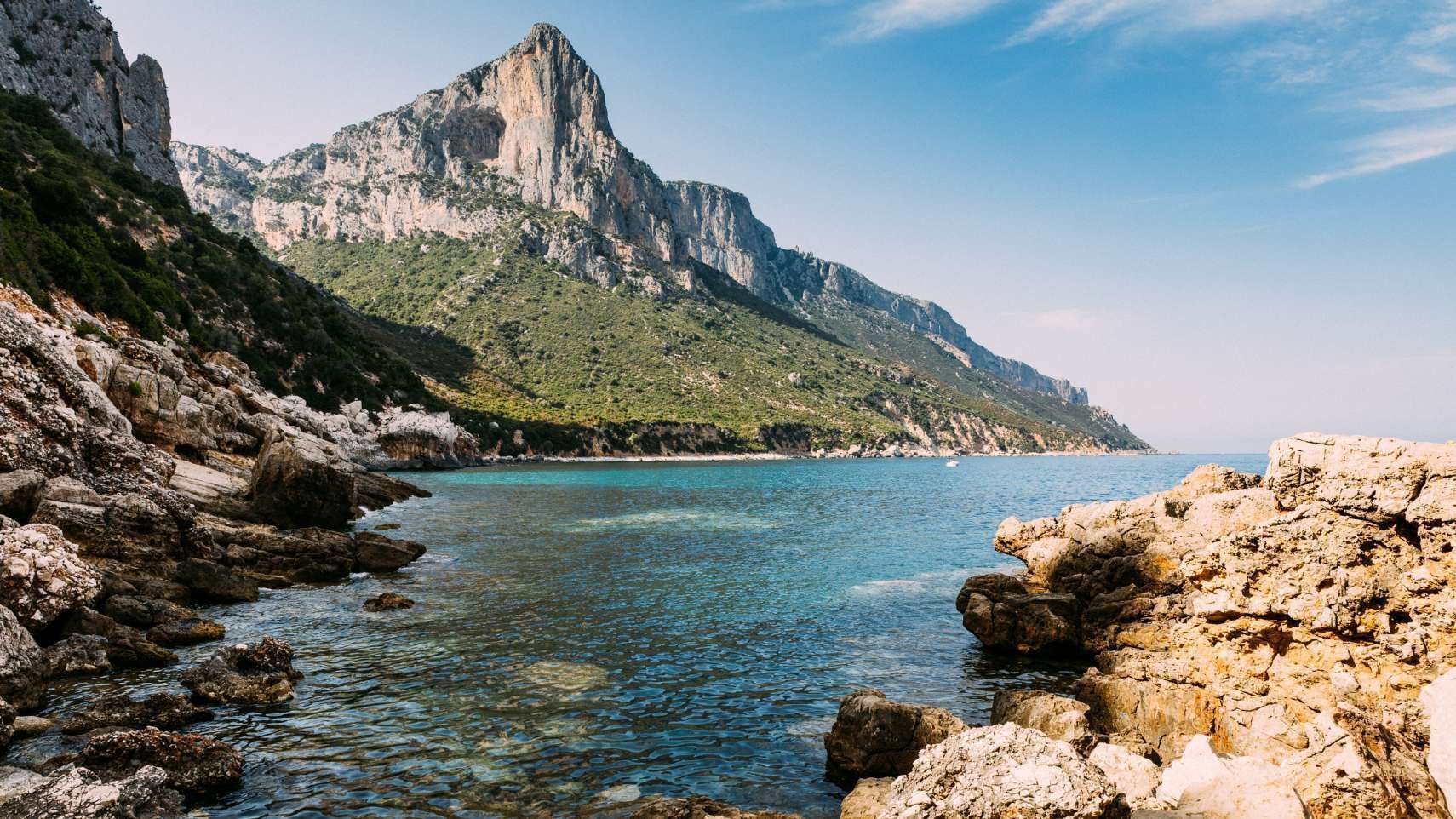 Sardinia's coast and beaches have lured holidaymakers to the island for generations. It's best to avoid the area in summer, and the opportunity for exploring by motorbike increases massively if you visit during the shoulder seasons, especially October time when the Mediterranean is still warm thanks to a scorching summer sun.

Want a typical Sardinian coast road? Ride the SP17 eastwards from Cagliari to Villasimius. This route delivers perfect parabolic curves with awesome views of southern towns and villages, sunlight pouring down onto the seaside tarmac. Make sure you enjoy the switchbacks just after the village of Solanas.

Road Spotlight: SP71, Chia Coastal Road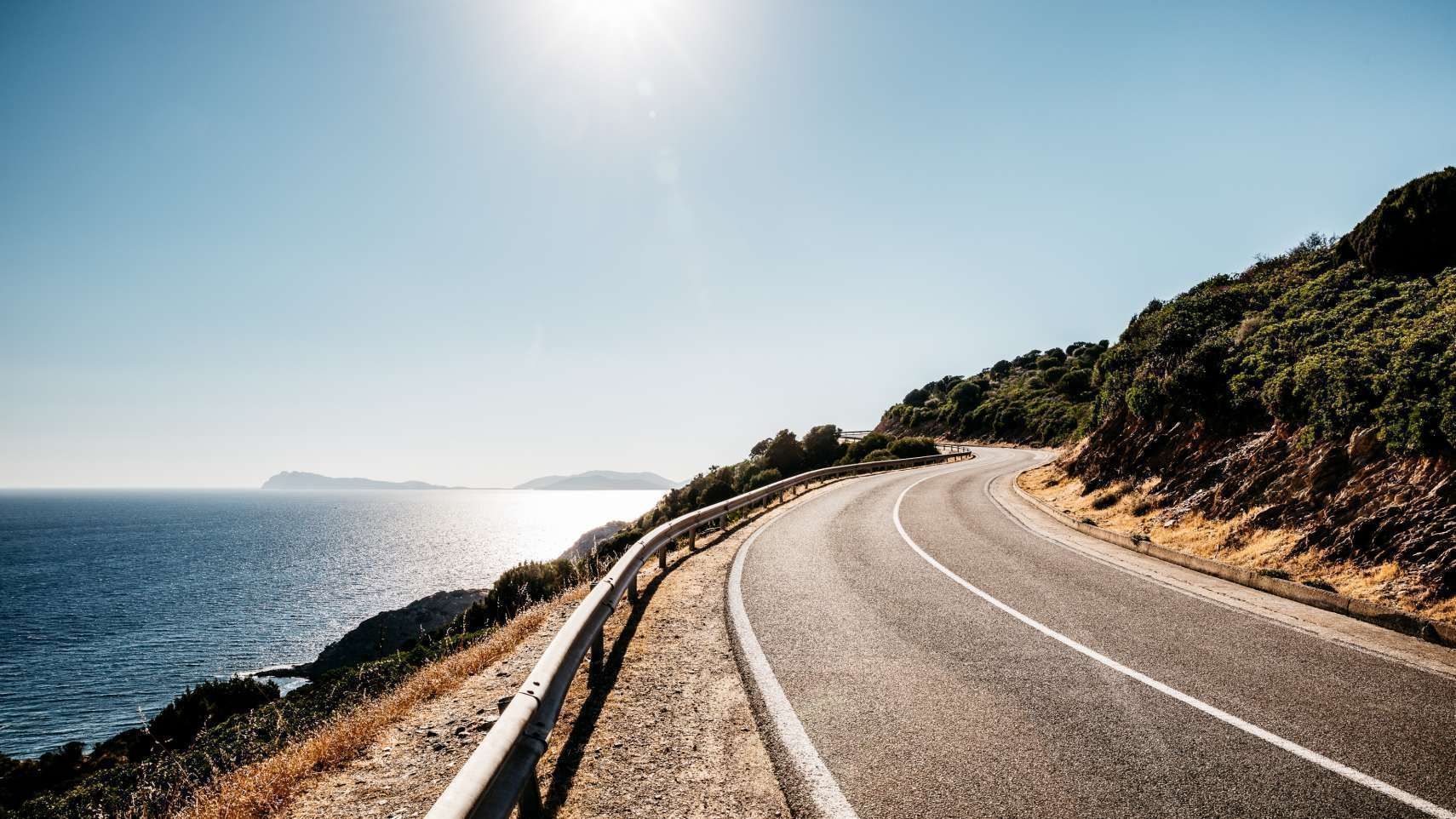 This beautiful coastal route starts off at the village of Setti Ballas, and runs west towards a junction with the SS195. Busy in August for obvious reasons, the journey is a delightful 25 kilometres long, packed with bend after bend, as the tarmac negotiates divers headlands, sparring with the sea.

Fancy a swim at a secluded bay? Bring towel and trunks.

Where To Stay in Sardinia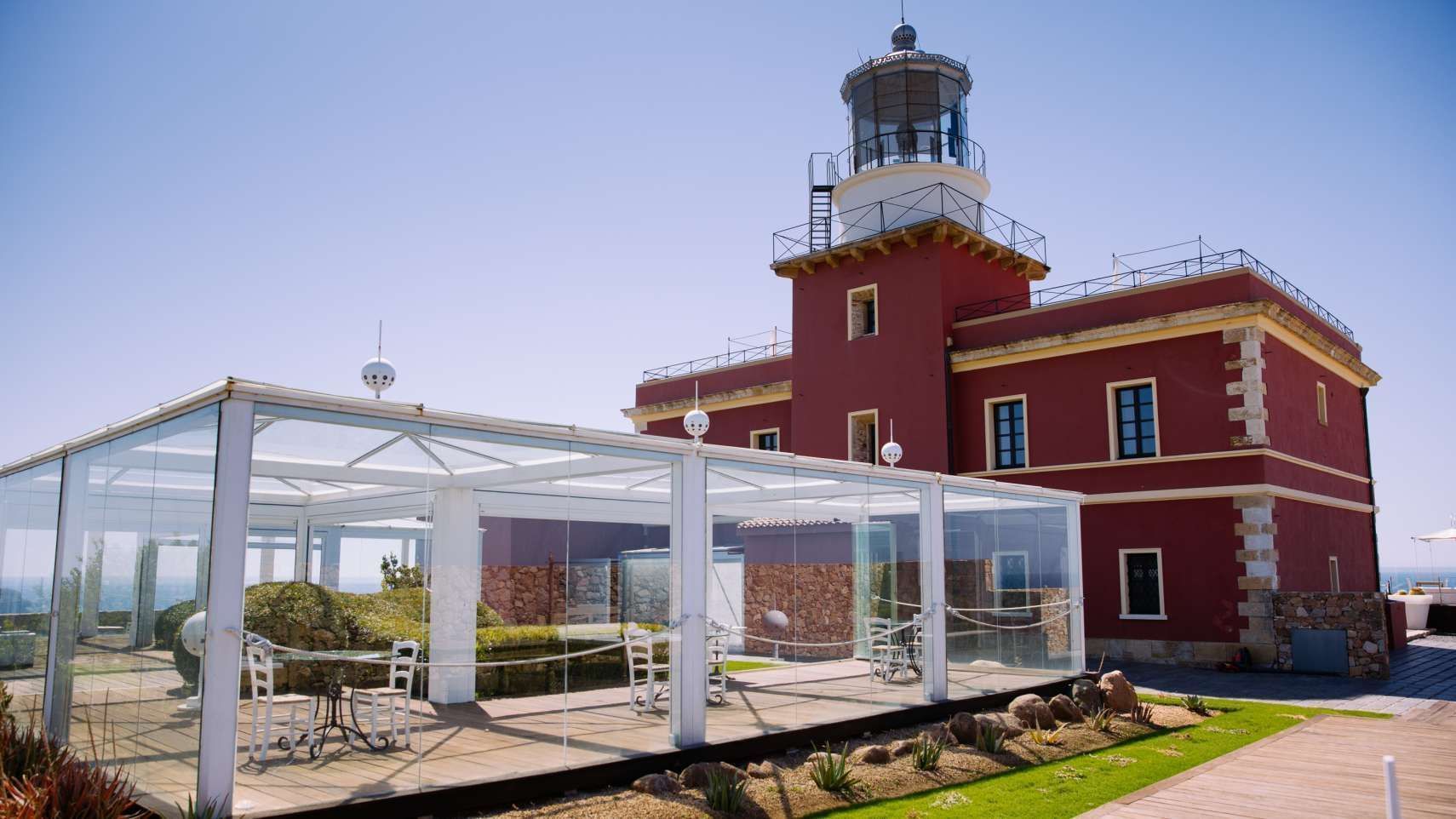 Sardinia bears traces of a long Spanish domination, of which the charming town of Alghero stands out as a masterpiece. Hugging the north-western coast, it boasts a strong Catalan soul and architecture.

The small and well-reviewed Hotel Alguer in the centre of Alghero is around €65 per room. It's a good base for evening walks around the town. Stay on the outskirts at the B&B La Fontana dei Desideri. €70 will get you a studio with kitchenette, free breakfast, and access to the swimming pool.

See The Sights of Sardinia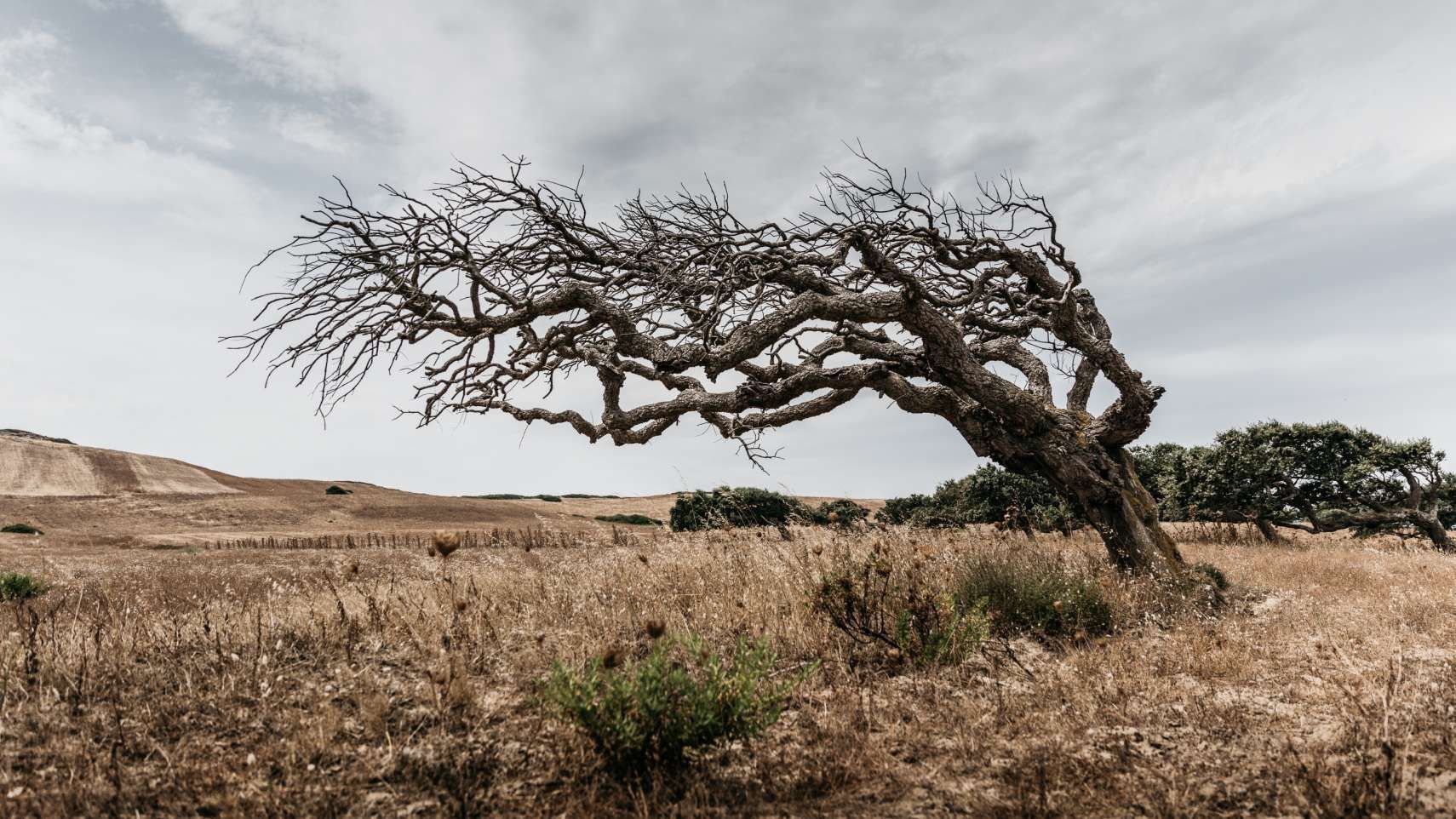 Ancient landmarks dot the island, evidence that Sardinia has been inhabited since prehistoric times. It is difficult not to stumble across dolmens, Domus de Jena (or fairy houses), giants' tombs, sacred wells and over seven thousand nuraghi – domed stone constructions that aren't seen in any other part of the world. Not much is known about the civilisation that built these nuraghi.

Ride 130km from Arbatax to Barumini on the SP13 to visit the biggest nuraghe yet discovered. The site is called Su Nuraxi and a guided tour will mean handing over a €10 note. Interested in seeing more? Visit a well-preserved nuraghe by riding the SS292 inland from Alghero to Santu Antine.

Road Spotlight: SS392, Oschiri – Tempio Pausania
Ride from south to north, starting at the Coghinas Lake, and curving on well-finished tarmac towards Tempio Pausania. Continue through the historic town to and head out on the SS133 to visit the stone remains of Nuraghe Majori. Entrance fee is around €2.50, and there's a quality restaurant next door.

Create Your Own Trip in Sardinia
Interested in riding the island of Sardinia? Create your own trip and download it in a GPX file for your Sat Nav right away. Learn more and get started here.

Do You Know Great Roads in Sardinia?
Share your favourite roads with the Motorcycle Diaries community by adding them to our road atlas. Upload inspirational photos and a short description and you could be in with a chance of winning our monthly competition.

Each month we give away a complete Motul package to the member who submitted the best road that month. This competition happens each and every month, so every month you have a new chance to win.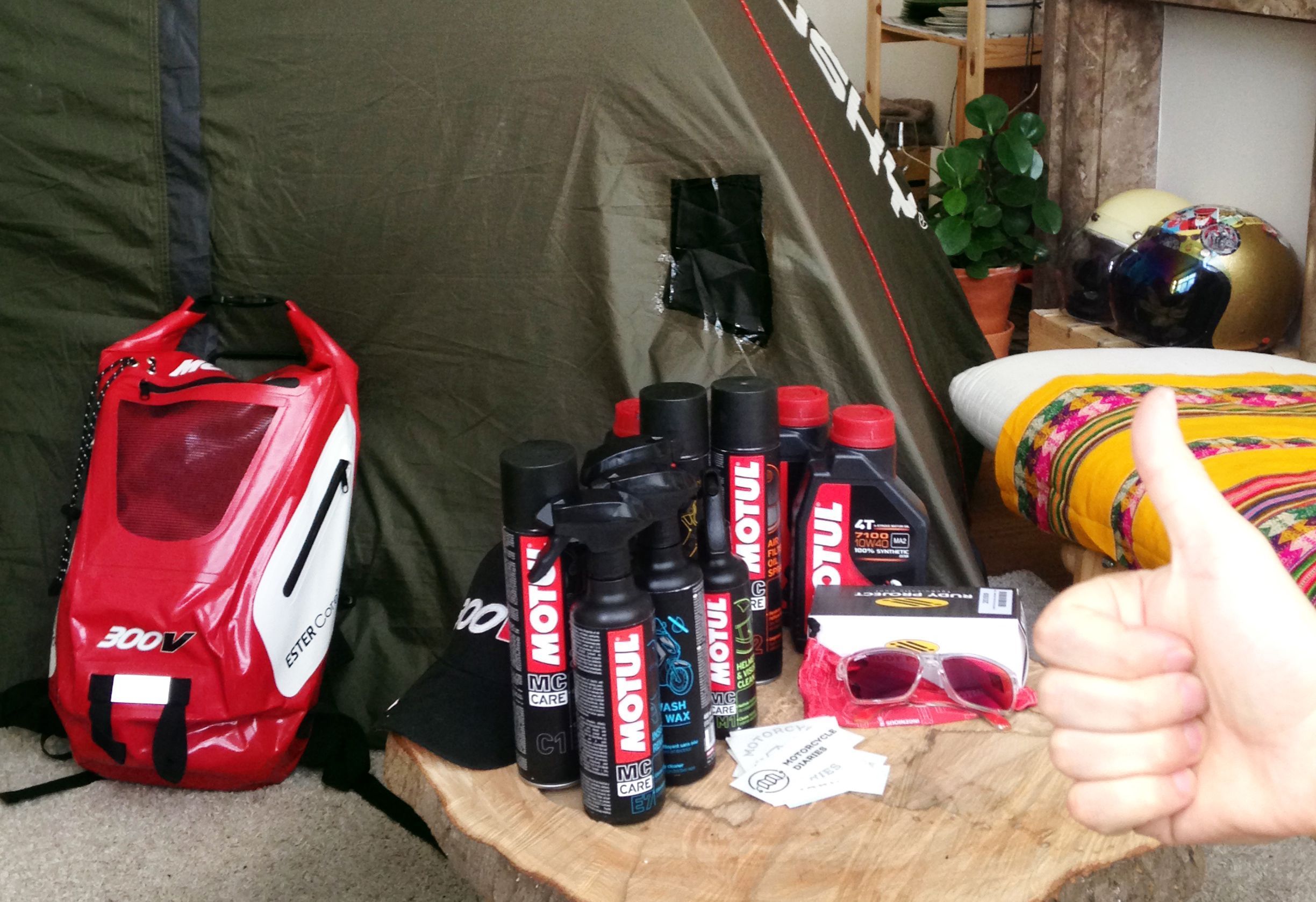 Julien from France won a complete Motul pack for his next adventures!

Start here: www.motorcycle-diaries.com