Find stories, riders,
ambassadors

Motul
18 April
We couldn't have written a better script for Suzuki in the combined MotoGP/ MotoAmerica weekend at the Circuit of the Americas. At the biggest motorcycle racing event in America, Yoshimura Suzuki Factory Racing came away with all of the first-place trophies, winning both MotoAmerica Superbike races with the GSX-R1000 as well as the Superpole.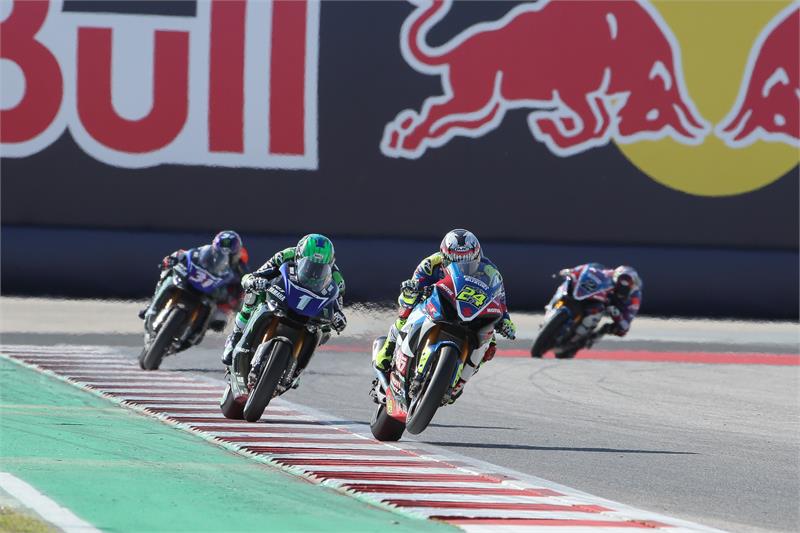 Icing on the cake came in the form of Team SUZUKI ECSTAR also winning the MotoGP race, with Alex Rins and his GSX-R giving Suzuki a clean sweep of all races it participated in this weekend.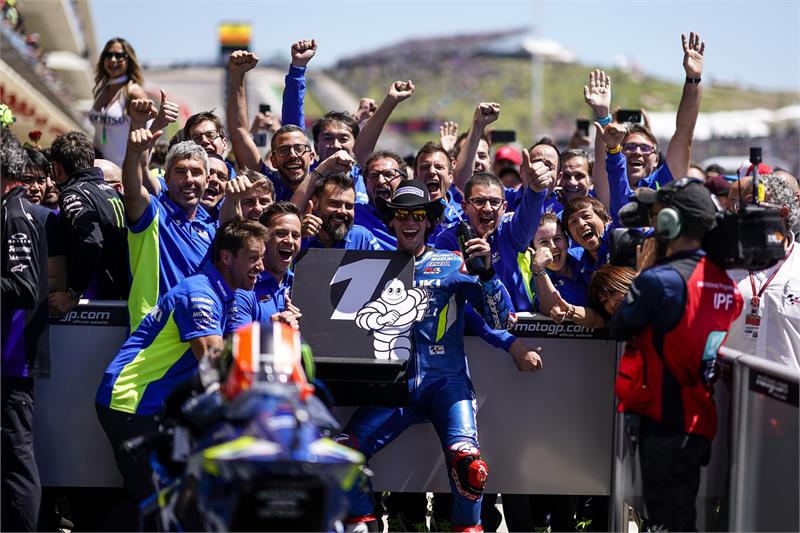 1. First victory: Alex Rins claims the chequered flag at Sunday's MotoGP race!
Suzuki rider Alex Rins has claimed a career first MotoGP victory at Circuit of The Americas, coming through from 7th on the grid in a thrilling race. For the Motul-supported Suzuki team there is much to celebrate, the win being the first since 2016 and one that was hard-fought, overcoming legends such as Valentino Rossi. Motul sends its warm congratulations to Alex Rins and the whole Suzuki Racing team.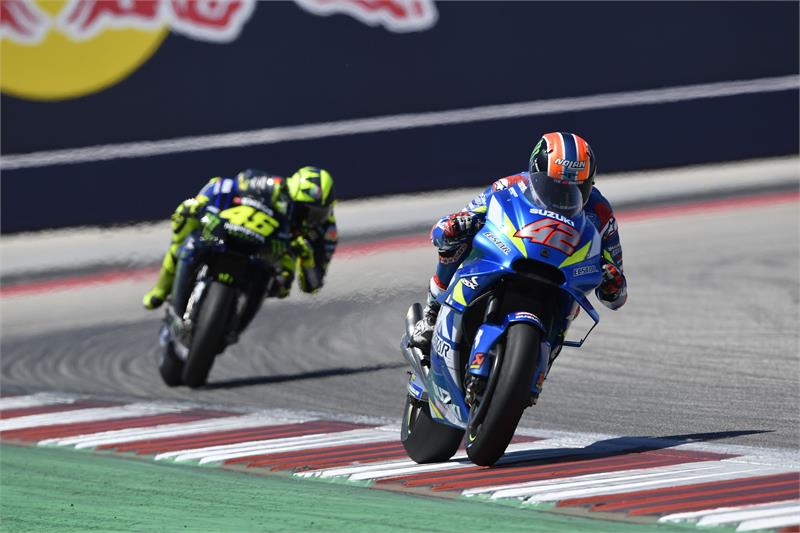 Reigning champion Marquez had looked well on course for a seventh consecutive win at the Circuit of the Americas but crashed out mid-way through the race. Rossi then took the lead but was powerless to shake off a hard-charging Rins, the 23-year-old Spaniard slipping past Rossi on lap 17 of 20. Despite several attempts to re-take the lead by the Italian legend, Rins held on for the win by a margin of just 0.462 seconds.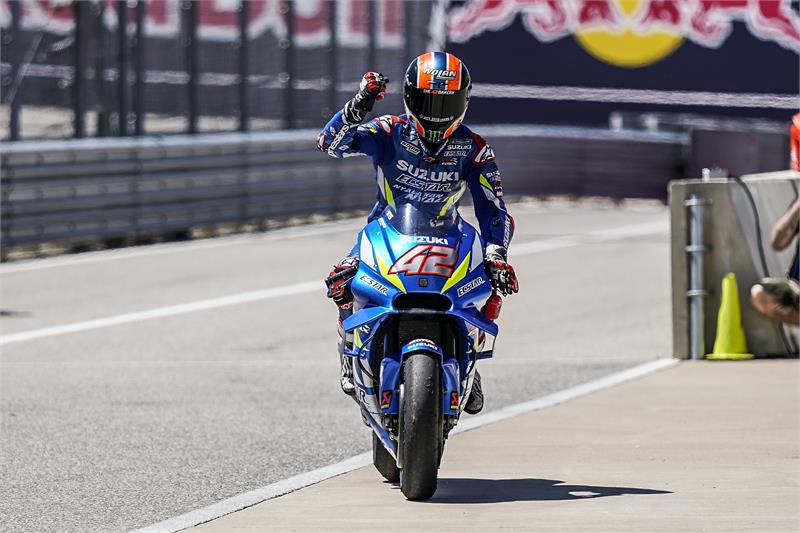 2. Toni Elias nails it at the Moto America Superbike Championship in Texas!
Toni Elias got the Texas party started by winning MotoAmerica Superpole aboard his Yoshimura Suzuki GSX-R 1000. He then followed up with a thrilling victory in Superbike Race One on Saturday, with a last-lap, last-turn pass on rival Cameron Beaubier, bringing the crowd to their feet.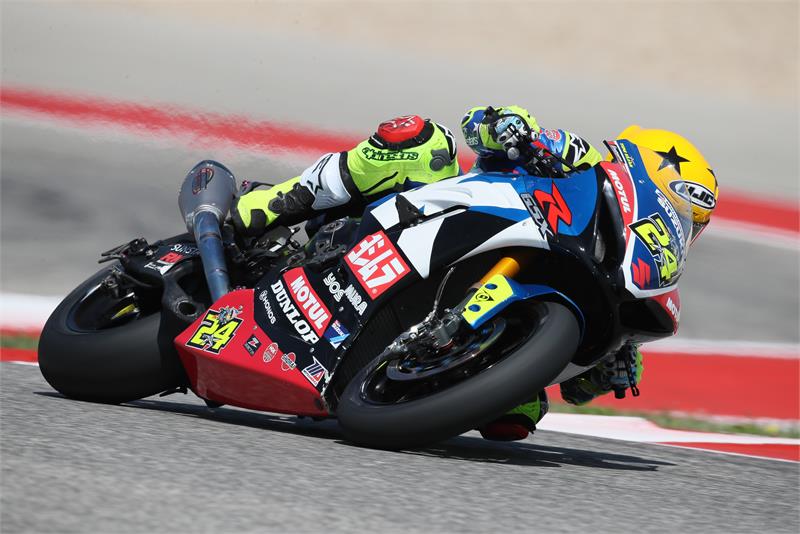 3. Josh Herrin takes the top of the podium on Sunday!
In Sunday's Superbike Race Two, it was Yoshimura Suzuki finishing 1-2, with newest team member Josh Herrin breaking through to score his first win of the season. Elias was second. All of that winning added up to Elias extending his series leads to 13 points after four races in the 20-race series and Herrin rocketed up from ninth to third in the standings after collecting a huge cache of points in Sunday's victory.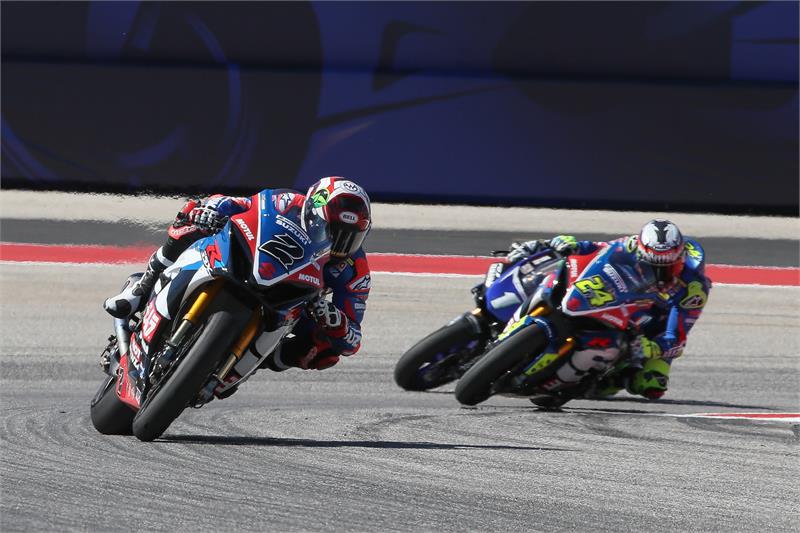 A great weekend for Yoshimura Suzuki!
"It was just a great weekend for Yoshimura Suzuki," said team president Don Sakakura. "It was good to see Josh to get his first win with the team, I'm certain more will come. And for Toni to win Saturday's race and finish second Sunday, it's just one of those weekends where everything came together with the performance of the bike and the riders." A roar came up from the crowd on Saturday with Elias' daring pass in the final corner heading to the chequered flag. It marked his second win of the season, and his sixth victory in seven starts at COTA dating back to 2016.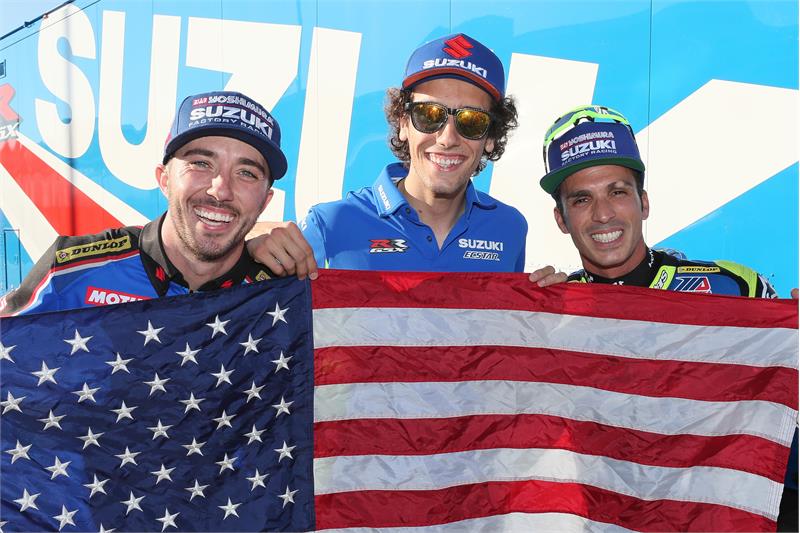 A THRILLING RACE TO WATCH FOR THE FANS
"It is amazing, two wins and two seconds," Elias said of his 2019 campaign so far. "Our consistency is good. Saturday's race was one that was fun for the fans. Cameron (Beaubier) was so strong, but I was able to get back by him in the last corner and hold on to the victory. Today we finished second even though we had a minor issue, so I am happy with the results. We've added to our championship lead and you cannot ask for more. Overall a very good weekend."

A tremendous comeback from Josh Herrin!
Herrin was incredibly excited to get his first win of 2019. It was a tremendous comeback from the troubles he experienced just a week ago at Road Atlanta. "I didn't expect it to feel this good," Herrin said of Sunday's victory. "I mean I have seven Superbike wins, but this one feels way different. I'm happy to get a win for Suzuki. We took two wins in MotoAmerica and the win in MotoGP, so it's something super special." Yoshimura Suzuki heads back east to Virginia International Raceway for round three of the MotoAmerica Superbike Championship in Alton, Virginia, on May 4-5th.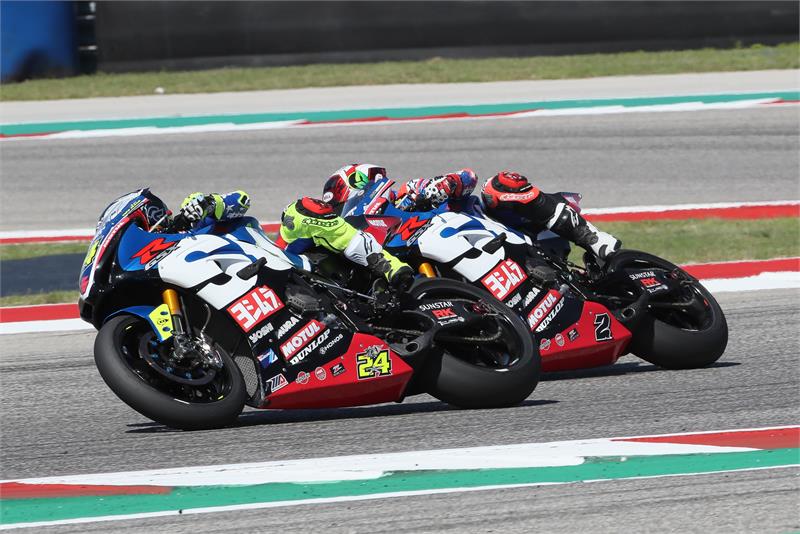 Motul and Suzuki Racing: outperforming the competition since 1974!
The famous Japanese corporation first entered a works team in MotoGP in 1974, and since then has gone on celebrate two World Championship titles and no fewer than 40 victories, this weekend's at the Grand Prix of The Americas being the 40th. All these have been on Suzuki machinery lubricated to success by Motul.
Over this time Suzuki's engineers and Motul's technical experts have forged a deep understanding and symbiotic working relationship. Tailor-made oils have been developed especially for Suzuki's engines, including an exclusive lubricant for use in the MotoGP prototypes, which responds perfectly to the extreme conditions seen at the top level in two-wheeled competition.

Other products used by Suzuki MotoGP are from Motul's racing-dedicated Factory Line range and maintenance MC Care.
We joined the Yoshimura Suzuki Racing Team during their pre-season testing to give you the inside scoop on their progress and the storied history our two companies share:
Toni Elias and his new team mate Josh Herrin are ready to take their Suzuki GSX-R 1000R bikes to the limit! Here is the full pre -season testing video:

© Picture credits: www.suzuki-racing.com / Brian J. Nelson