Find stories, riders,
ambassadors

Motul
18 April
The World Superbike Championship circus landed at the legendary TT Circuit Assen for its fourth round. There were a lot of question marks at the beginning of the weekend: would Michael van der Mark be able to put his mark on the event, would Alvaro Bautista continue his winning streak? But the most important question was how the weather would pan out. Everything unfolded during a thrilling race weekend.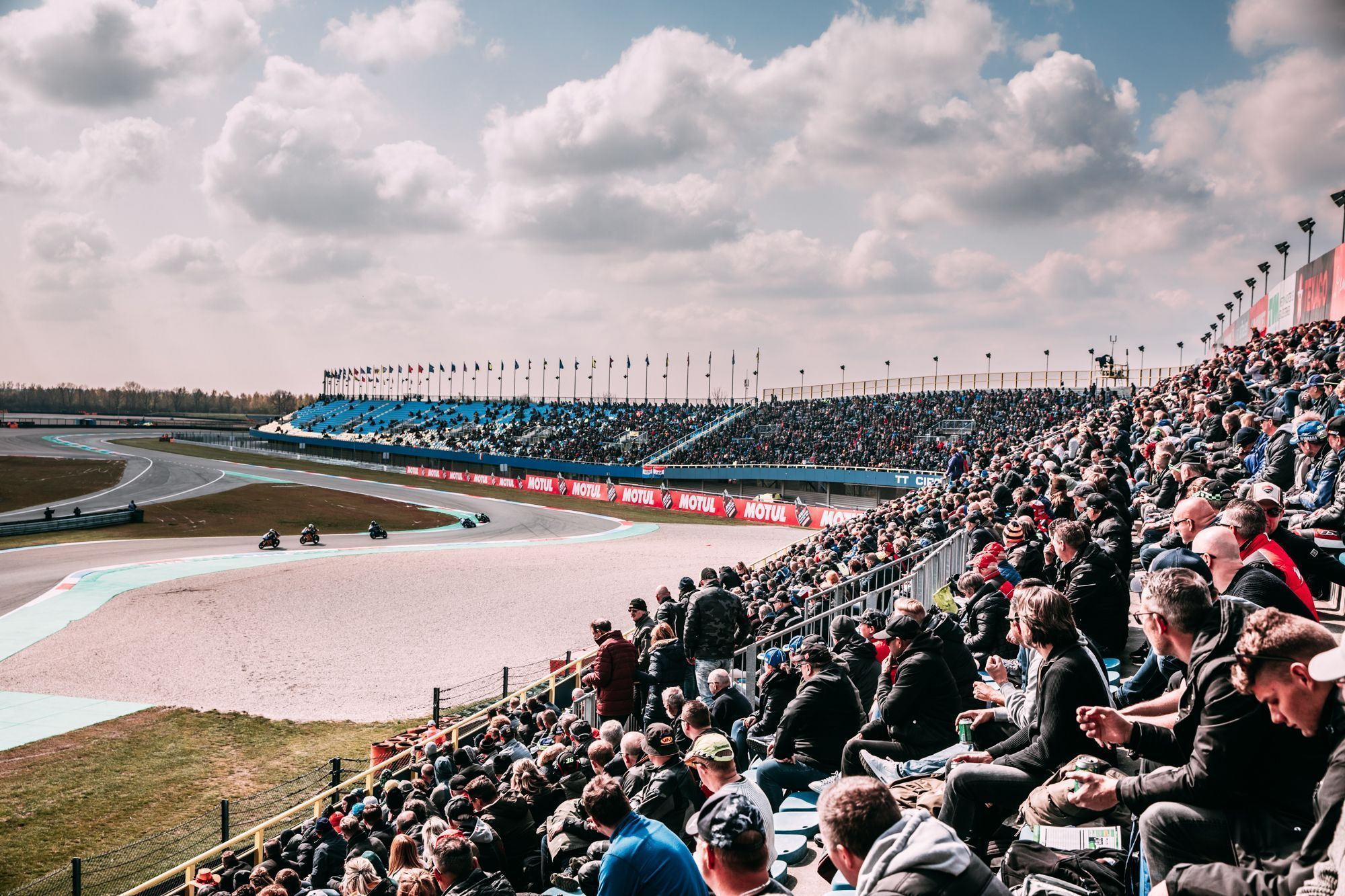 In stark contrast to the previous weekends, it was cold at the race start in Assen, with air and track temperatures hardly rising above 6 to 7 °C - to function properly, a racing tyre needs temperature to be around 10 to 12 °C -. During practice, it was anybody's game. The Ducati's, Kawasaki's, BMWs and Yamahas all had a good pace, so it was anybody's guess who would take the lead.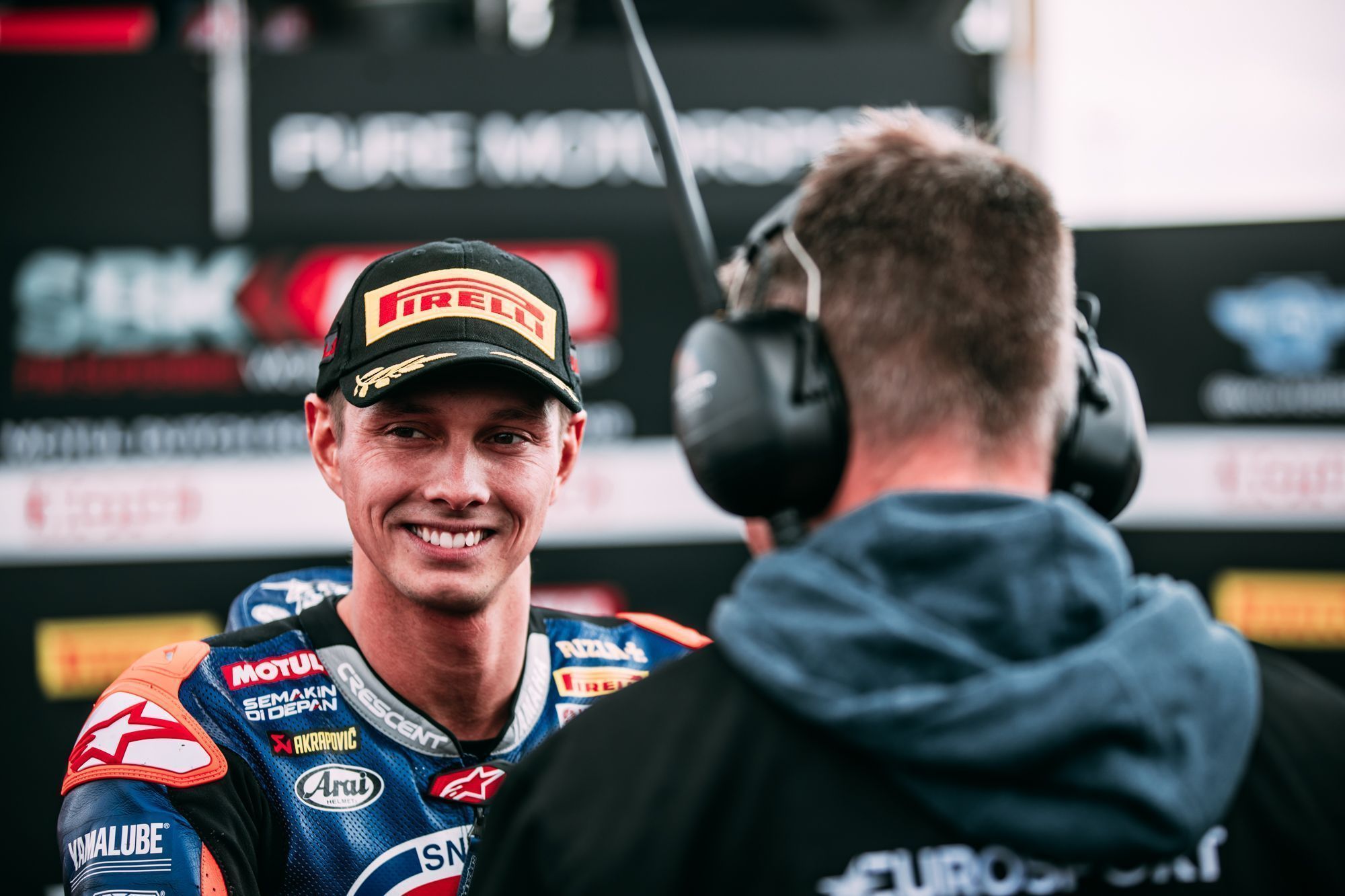 The Super pole was a proper thriller, with local man Michael van der Mark setting down some proper lap times and, for a moment, even grabbed pole position. Spanish Ducati rider Alvaro Bautista snatched pole from the Dutchman during the final stages of qualifying with a minuscule margin.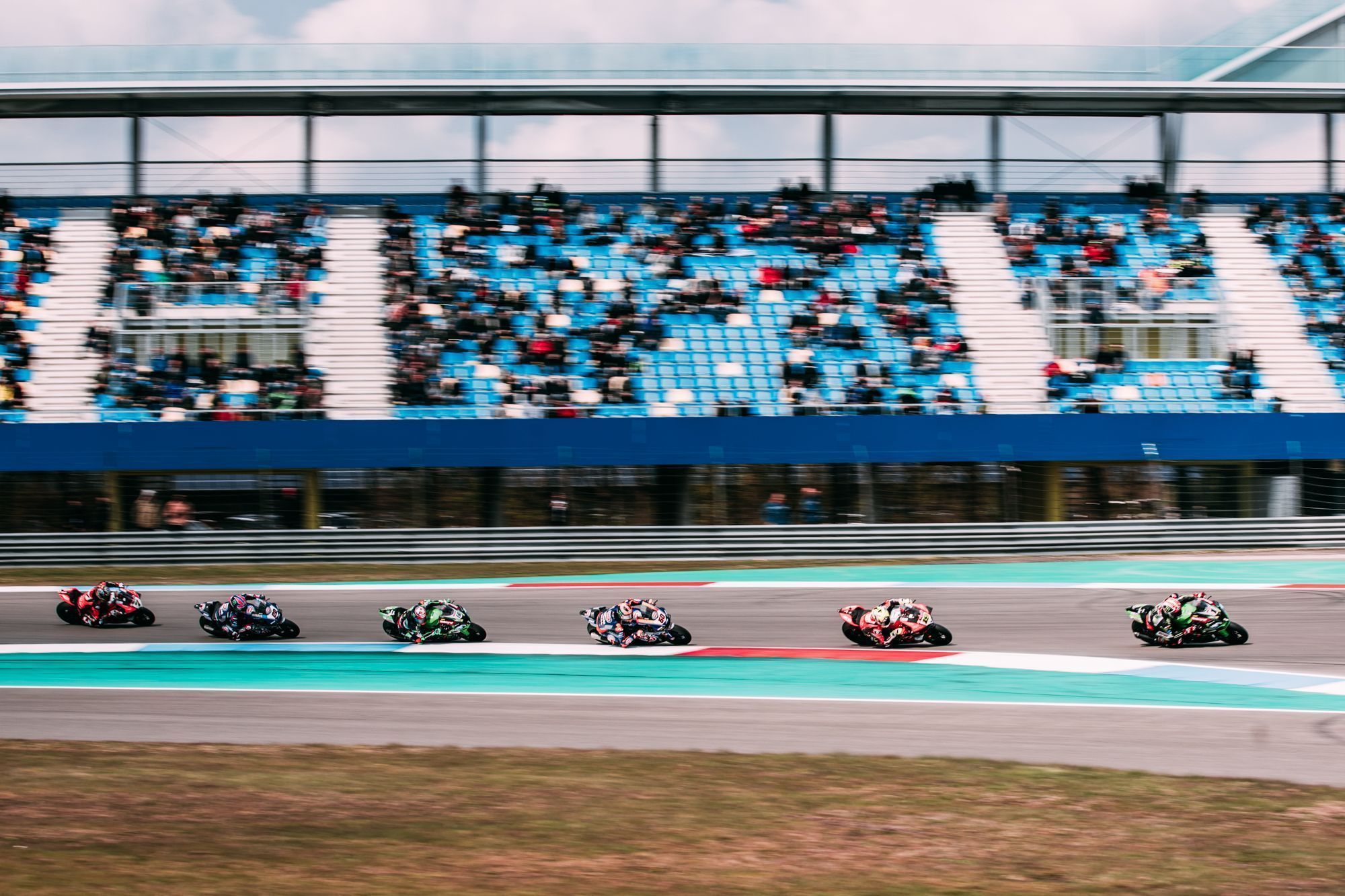 On Saturday, all eyes were drawn to the sky, because weather forecasts showed possible hail and even snow. But spirits were high and the competition was on. Just before the start of the race, it had started snowing and the race start was delayed. Miraculously, the skies cleared up and the sun came back out. Teams and riders hurried to the grid, but a huge dark grey cloud was lurking just beyond the 'Haarbocht' corner and before the signal to clear the grid sounded, all hell broke loose. Races were postponed to Sunday.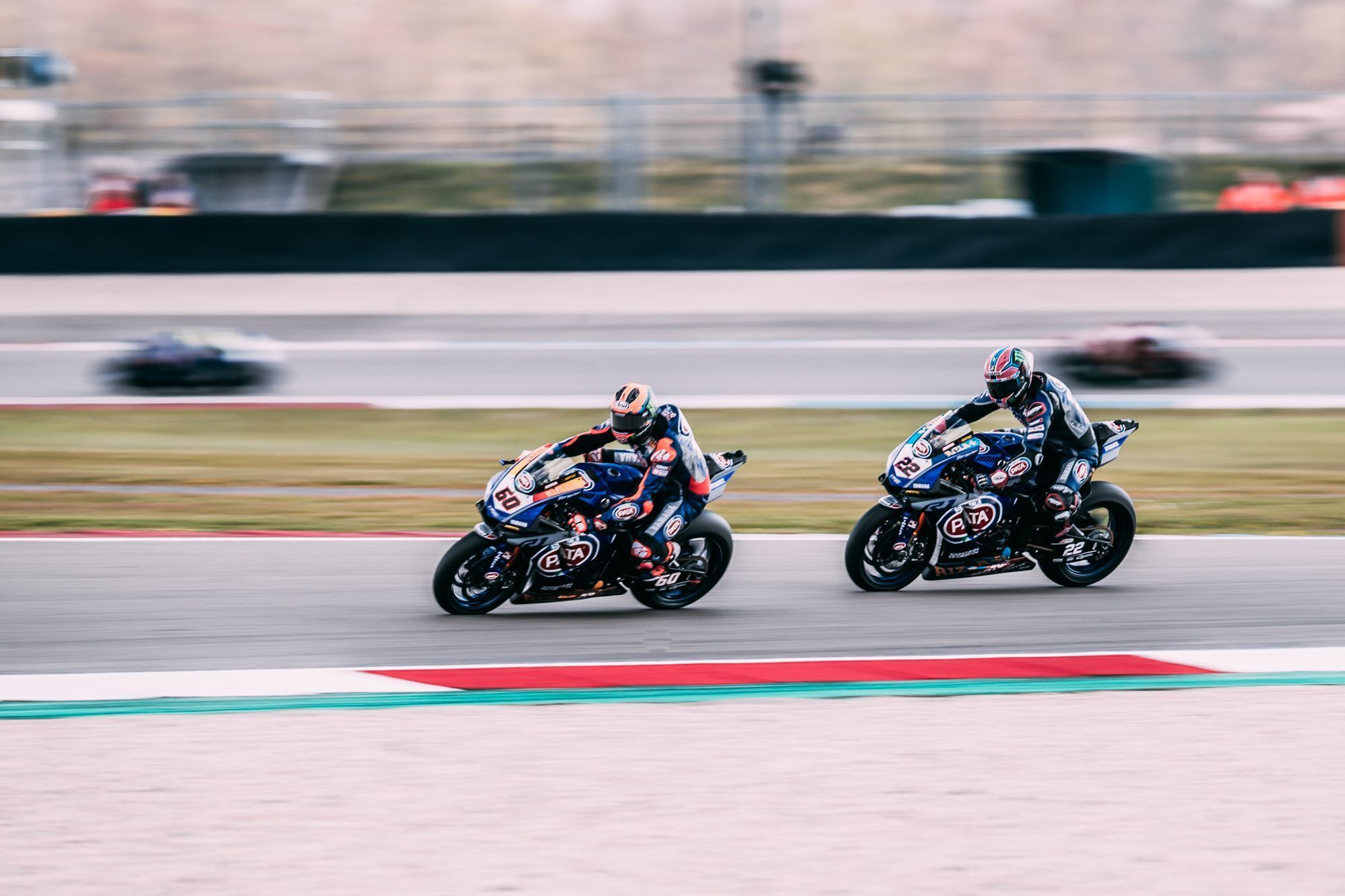 Needless to say, Sunday became cramped with back to back races planned for WSBK and WSSP.
Race one started at 11 am, and it was Alvaro Bautista who had a blitz start and showed his true winning form again after taking a convincing lead. Home racer Van der Mark came in third. Race two was a genuine thriller. While Bautista proved to be in a league of his own again, it was a tight race for the remaining two podium positions. These were battled out between reigning champion Jonathan Rea and Michael van der Mark whom had made a massive comeback after making a small error which had sent him down on the tarmac. It came down to a hair raising photo finish with Van der Mark just making it before Rea. The latter, who admitted he just went for it in the last lap, even ended up touching Van der Mark in the final stages of the lap.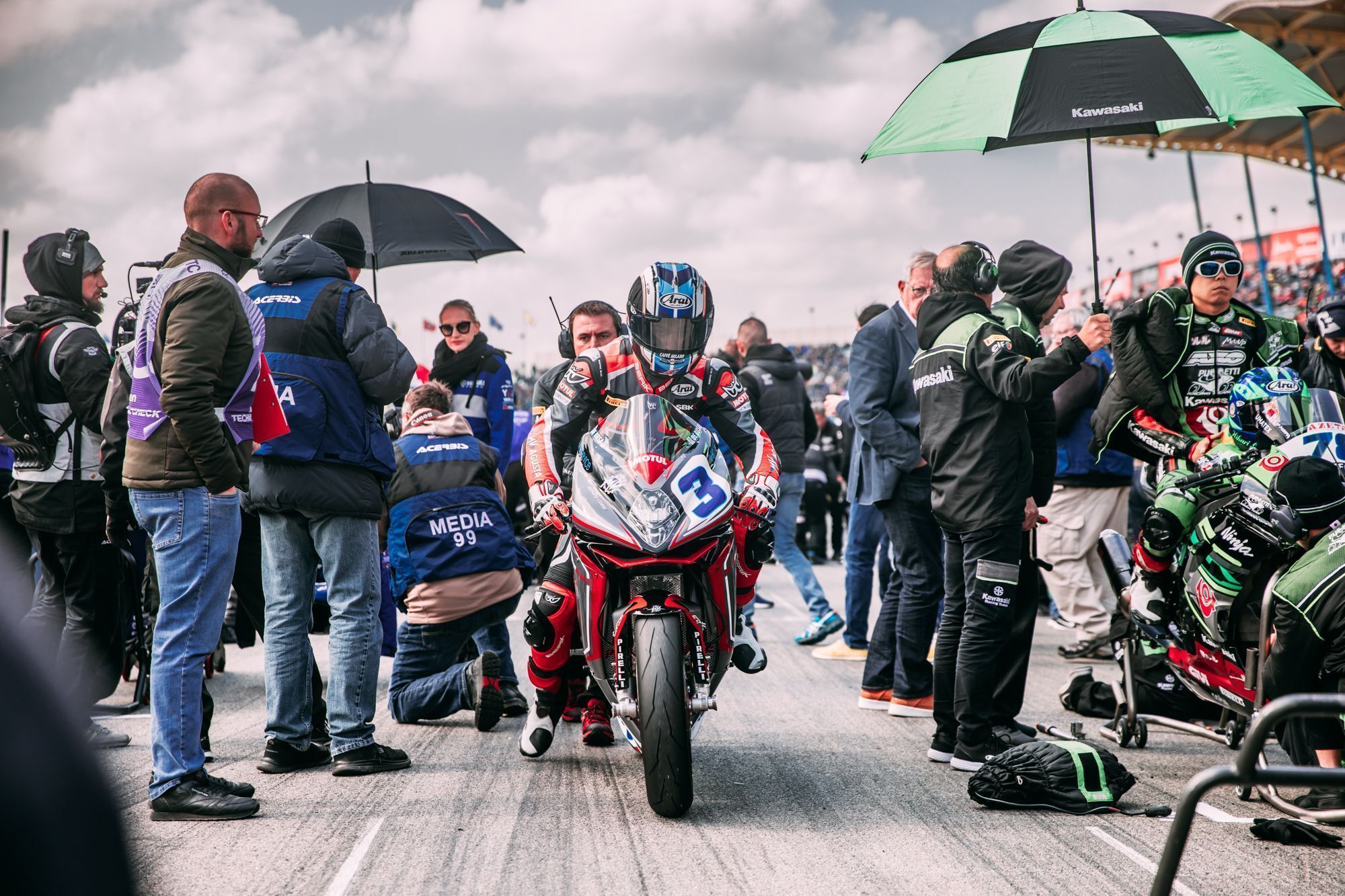 The Yamaha's dominated the race in the WSSP, the MV Agusta's showed strong form and De Rosa was fighting for a podium spot, but a shunt halfway during the race ended his podium dreams.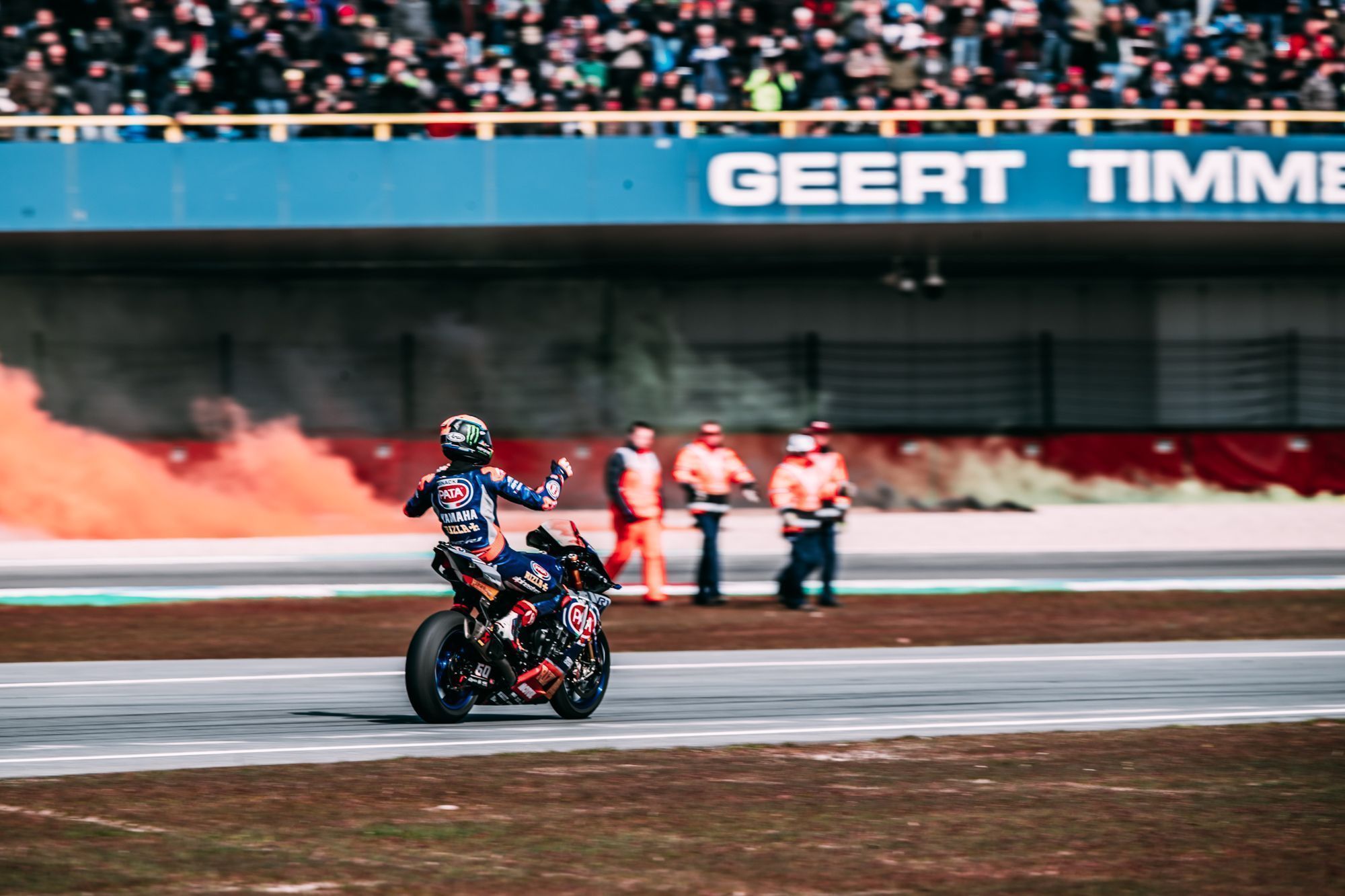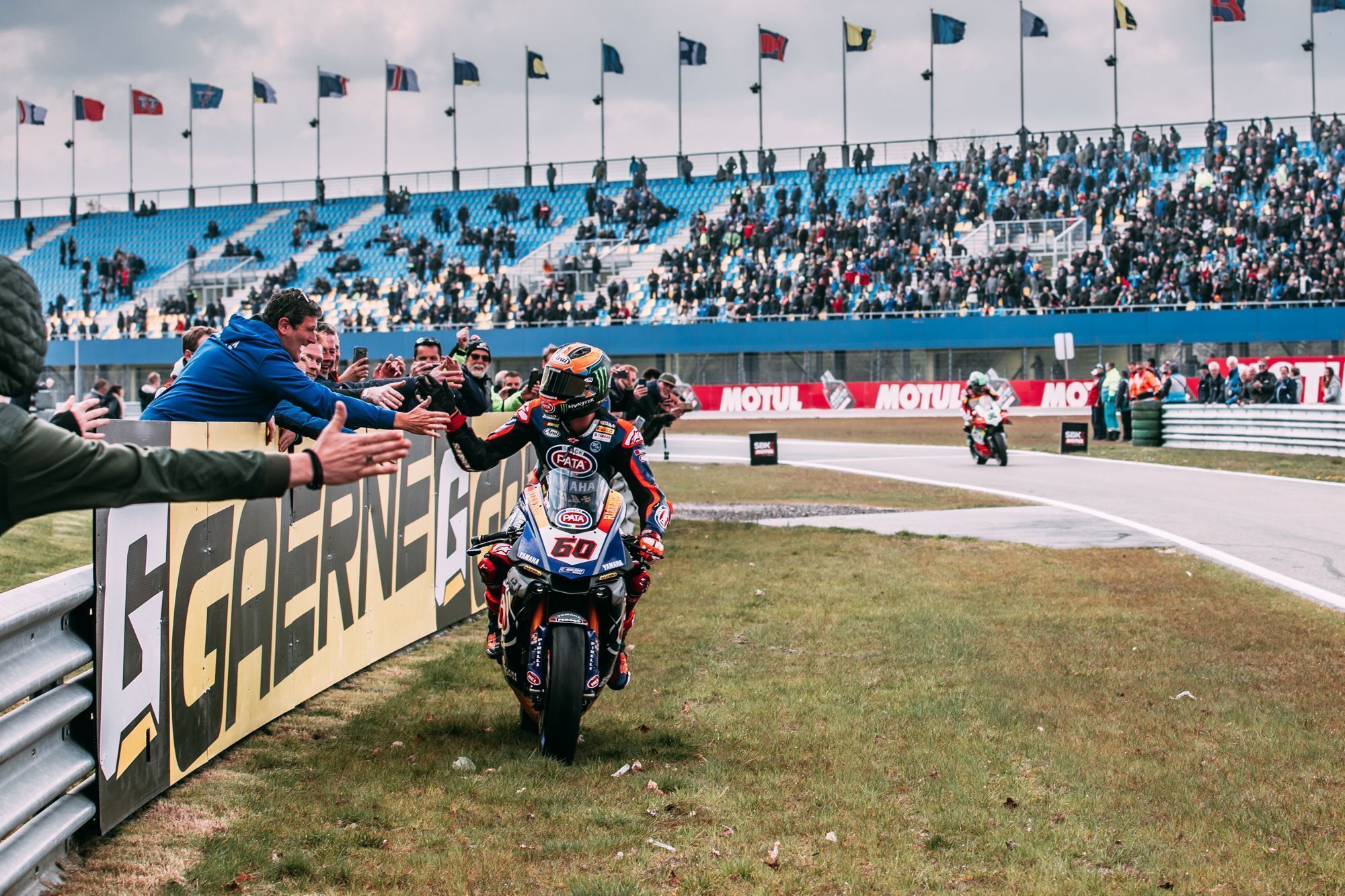 To experience the weekend in full detail, be sure to check out the aftermovie: