Find stories, riders,
ambassadors

Motul
25 April
With 10 titles under his belt, Vincent Philippe is definitely one of the most experienced riders on the grid. After an almost 24-hour struggle with the Honda, he and the Suzuki SERT team came in third overall. We caught up with him in the paddock.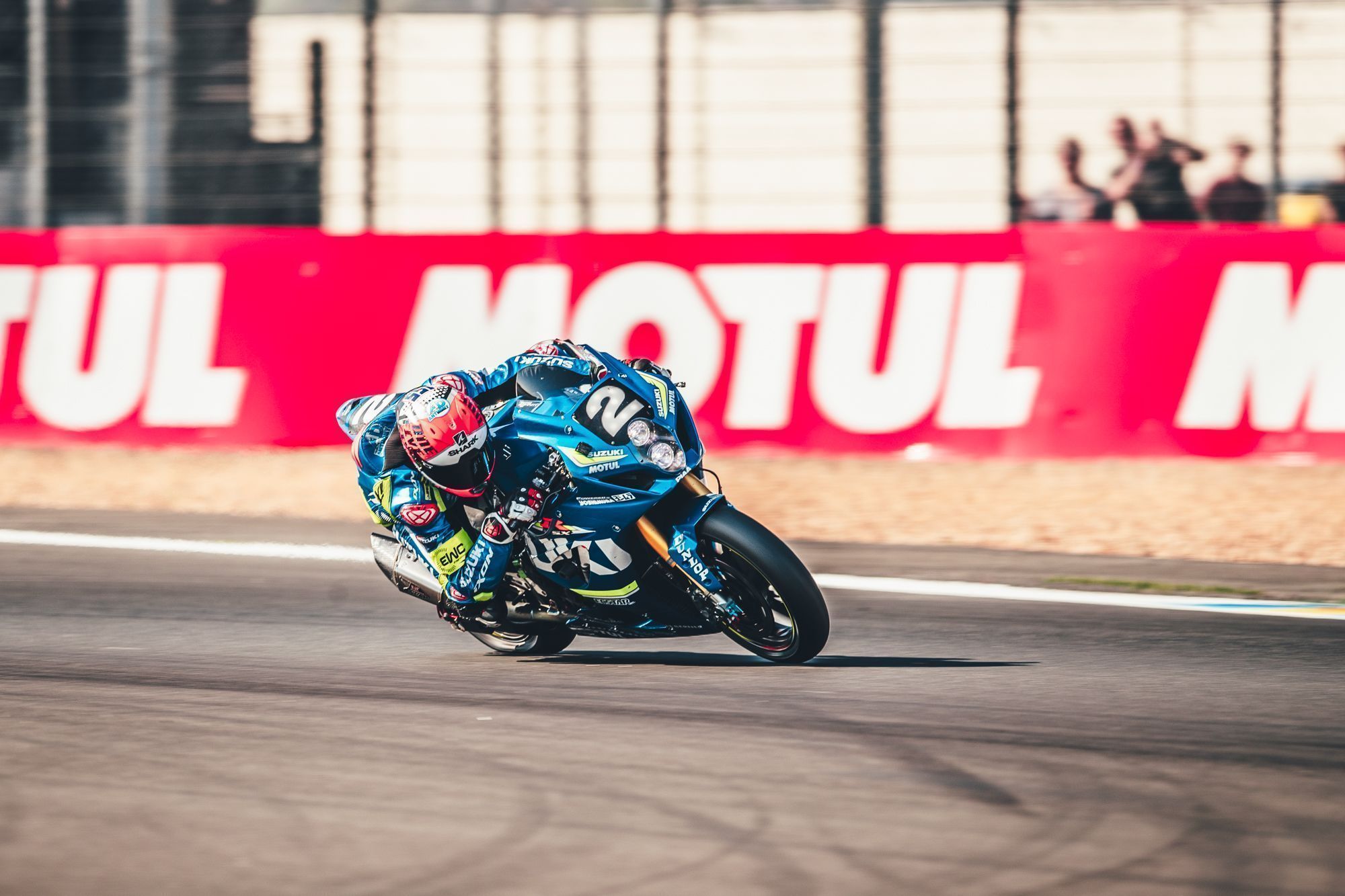 Vincent, how would you describe the race you just finished?
Competitive, ultra-competitive. The level gets higher and higher every year. You see a lot of MotoGP riders coming into endurance, which makes it super competitive. A year or two ago, when you came in second or third, you would've been seven or eight laps down on the one in front. This year we were all pretty much on the same lap. With this level of competition, we finished third which is a great result for us. We've only been riding this bike for one year and we've been developing it constantly. So, this result is very important to us.
This 24-hour race is incredibly demanding on the rider and the machine. How do you manage that?
We don't. Honestly, we don't hold back when it comes to the bike. Every stint we demand 100% from the bike and we get it. But the pace and pressure that we put on the mechanics is the same during the race as during qualification.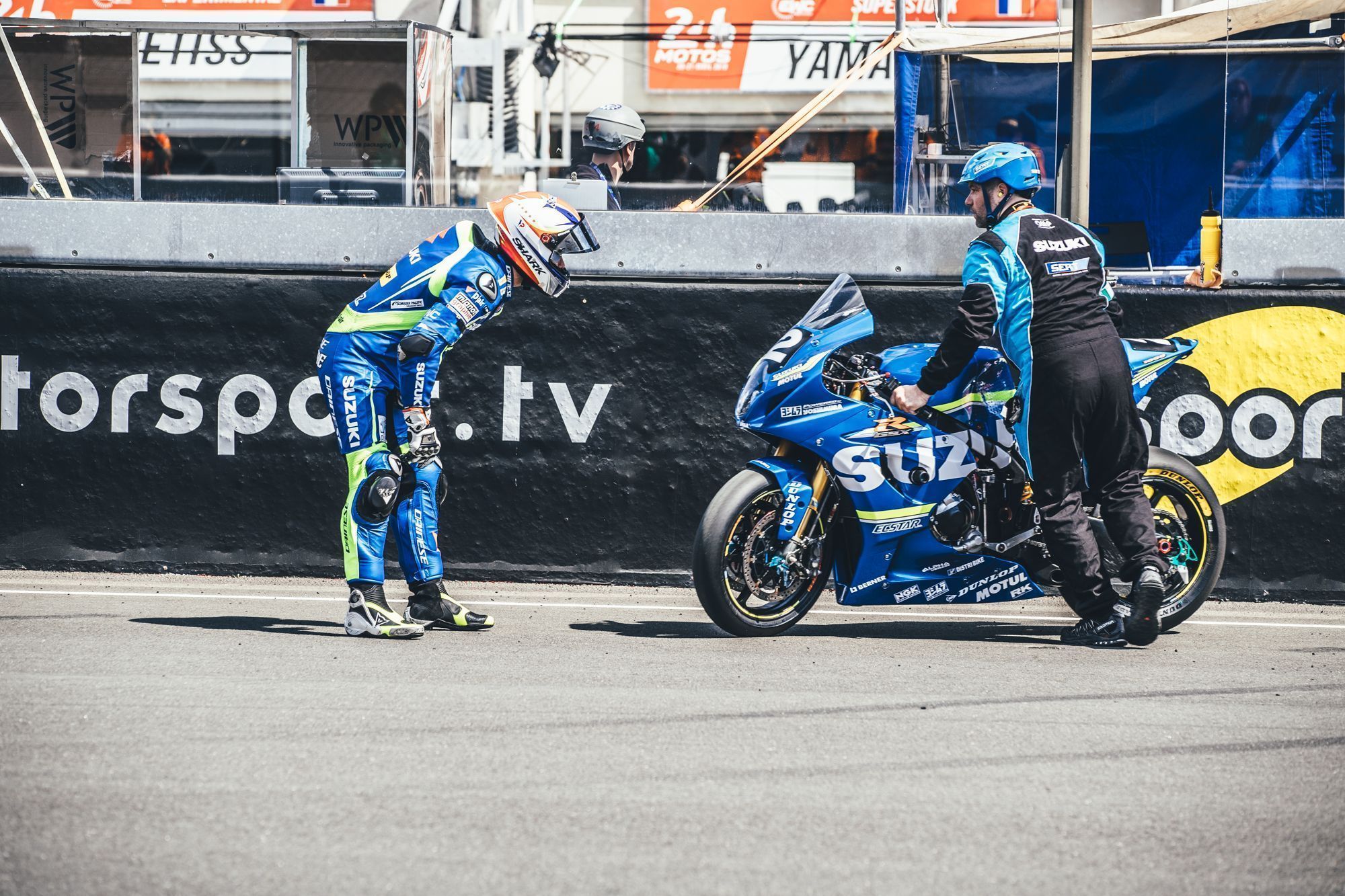 With such a field diverse, including all levels of riders, what do you do to avoid collisions with slower riders?
Vincent: It's almost impossible. There is no stint where you don't almost collide or touch with another rider. On a track with 59 bikes that's almost impossible to avoid. But that's the absolute beauty of endurance. You mix up the amateurs with the professionals. Our goal is to win while others are just aiming to finish the race.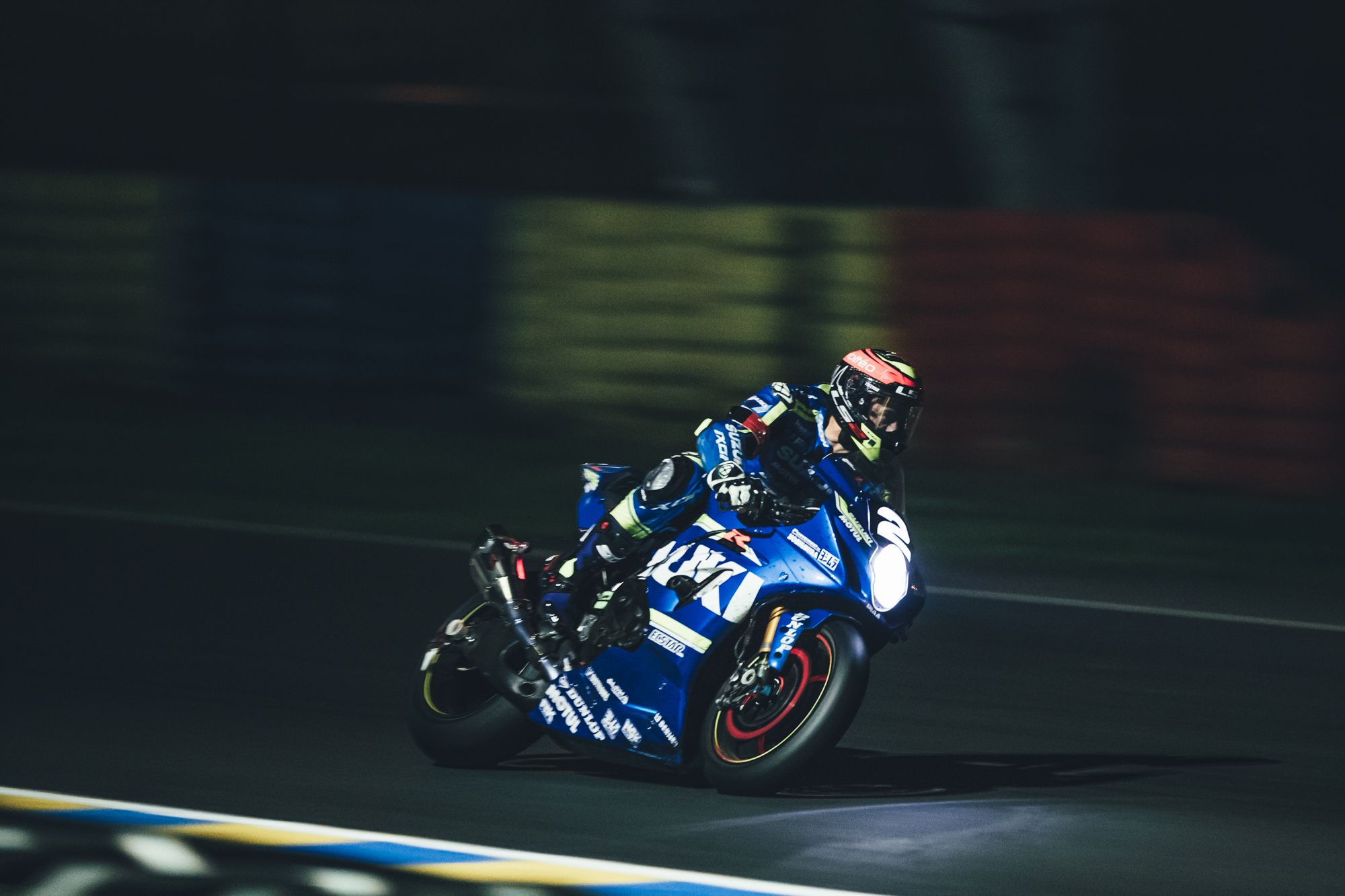 Is there a secret to avoiding those collisions?
It's not really a secret but you have to restrain yourself when overtaking a slower rider. Give them some room and give yourself a margin. Maybe you will lose a little more time when you're passing them but if you do get entangled then your race could be over.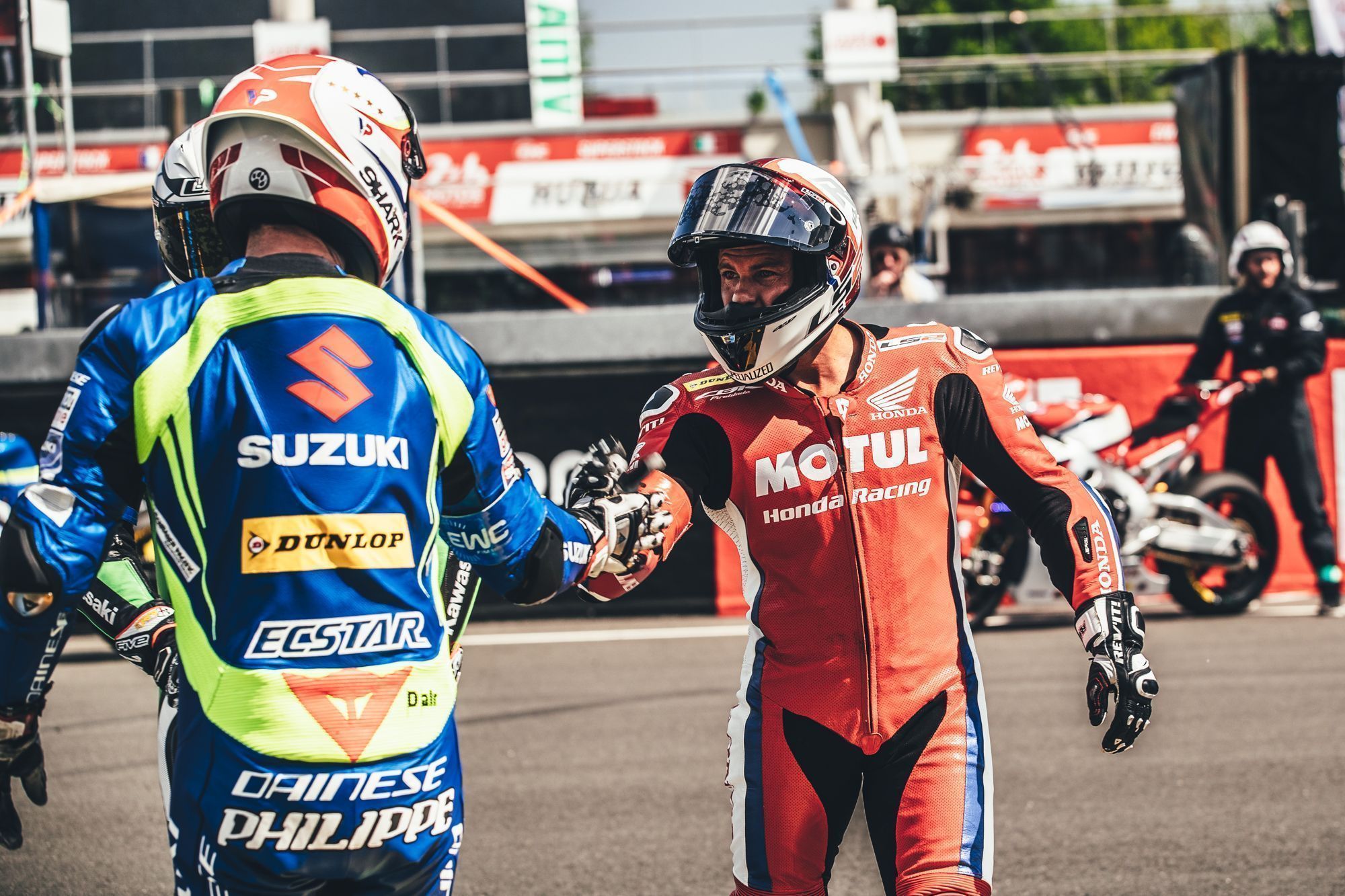 Do you follow a special diet during the race? Do you have any nutrition specialists in the team?
The main aim is to eat well and continuously. Your body needs fuel too. We eat clean most of the time and especially during a race. So, nothing too sugary or greasy. Unfortunately, we don't have any experts on that on board but with all the changes and riders coming from the world of Moto GP, who knows.
What was your highlight of this race? What was your favourite moment?
The start, without a doubt. It's the one moment that can have the most impact for the rest of the race. And all eyes are on you. The grandstands are packed, you're live on television. You want to make a good impression and launch the race in a good position for the rest of the team. That adds a lot of pressure. That moment just before the start of the race is also eerily silent, which is very strange, but I came through the first corner in the lead so that was a great moment.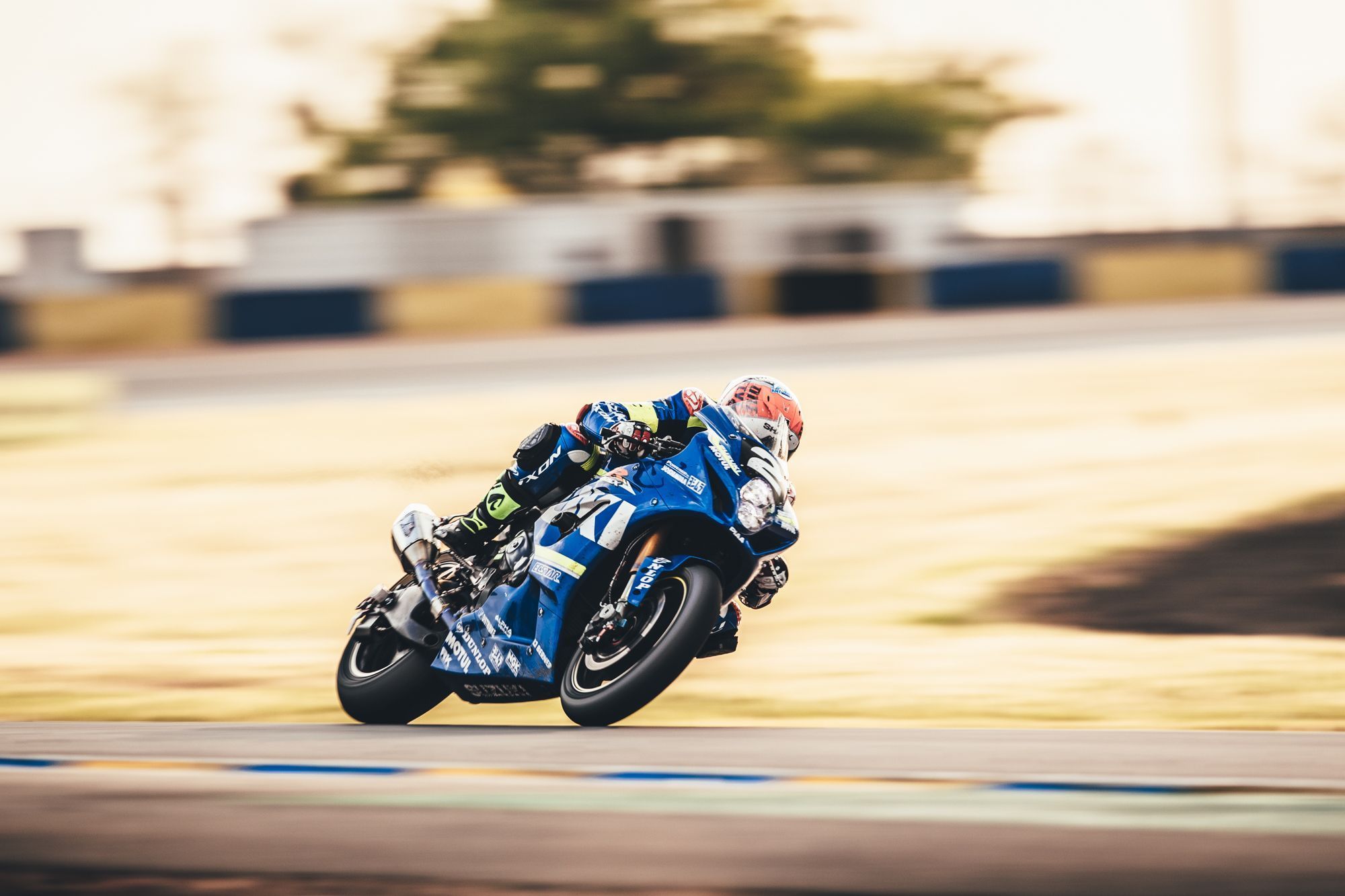 What goes through you mind when you are standing on the opposite side of the track looking at your bike waiting for the signal?
You try and forget everything that is around you. Clear your head and just try and focus on the task at hand. It's not always easy but it's really important.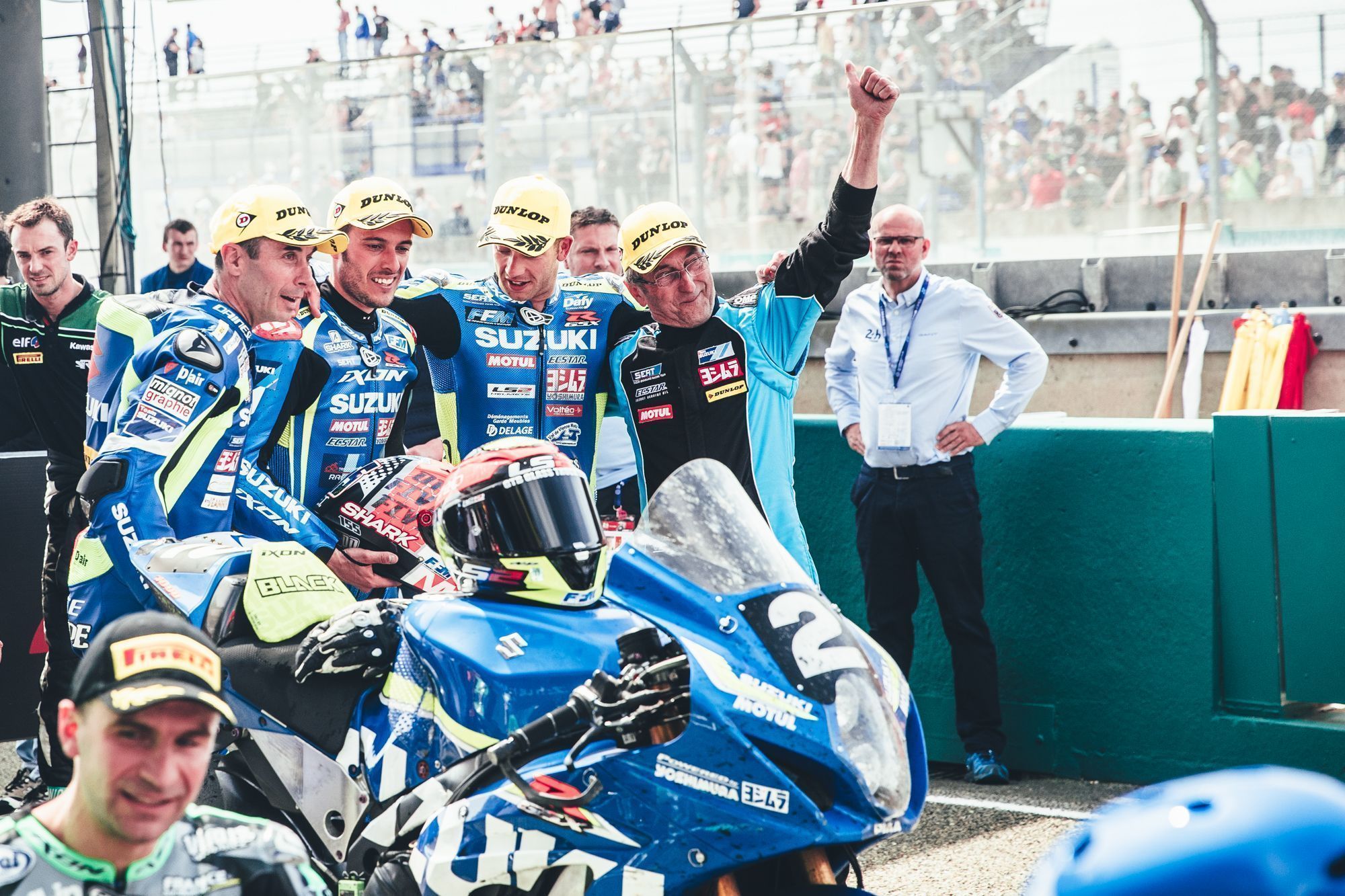 https://www.lemans.org/fr/24-heures-motos
https://www.instagram.com/suzukiracingofficial/