Find stories, riders,
ambassadors

Motul
25 April
The Honda team went through a 24-hour rollercoaster during this weekend 24 Hours Motos at Le Mans. After dropping back to eleventh place, Randy De Puniet had a minor crash, but the team actually came back to lead the race. We sat down with Honda ace Yonny Hernandez for a quick post-race analysis.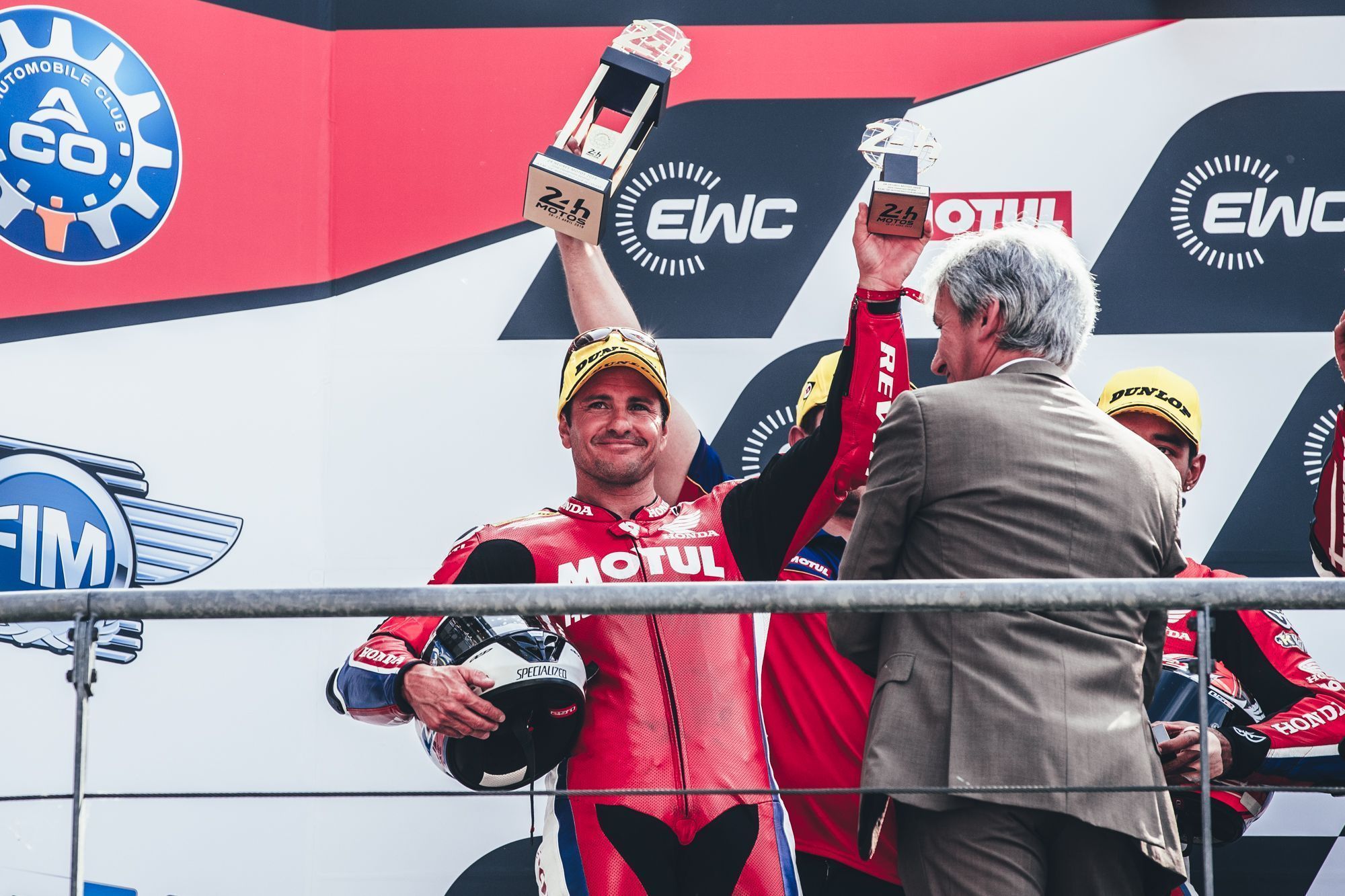 How do you wrap your head around a weekend like this one?
It's incredible. I'm not an experienced endurance rider. I've only done the Suzuka and the Bol d'Or and that's it. So, to be standing on a podium now is amazing. Halfway through the race we didn't think we were going to make it because we made a mistake with the light which sent us back to P11 with one lap down, but we just pushed and pushed. In the last hour we were suddenly leading the race and we started to think, ok, maybe it's possible to hang on to this lead. Then came the neutralisation and the safety car, and when the flag went green again, I felt I didn't have the same pace in the tyres so I couldn't keep pace with the Kawasaki. If I'd tried to keep up, I definitely would have crashed.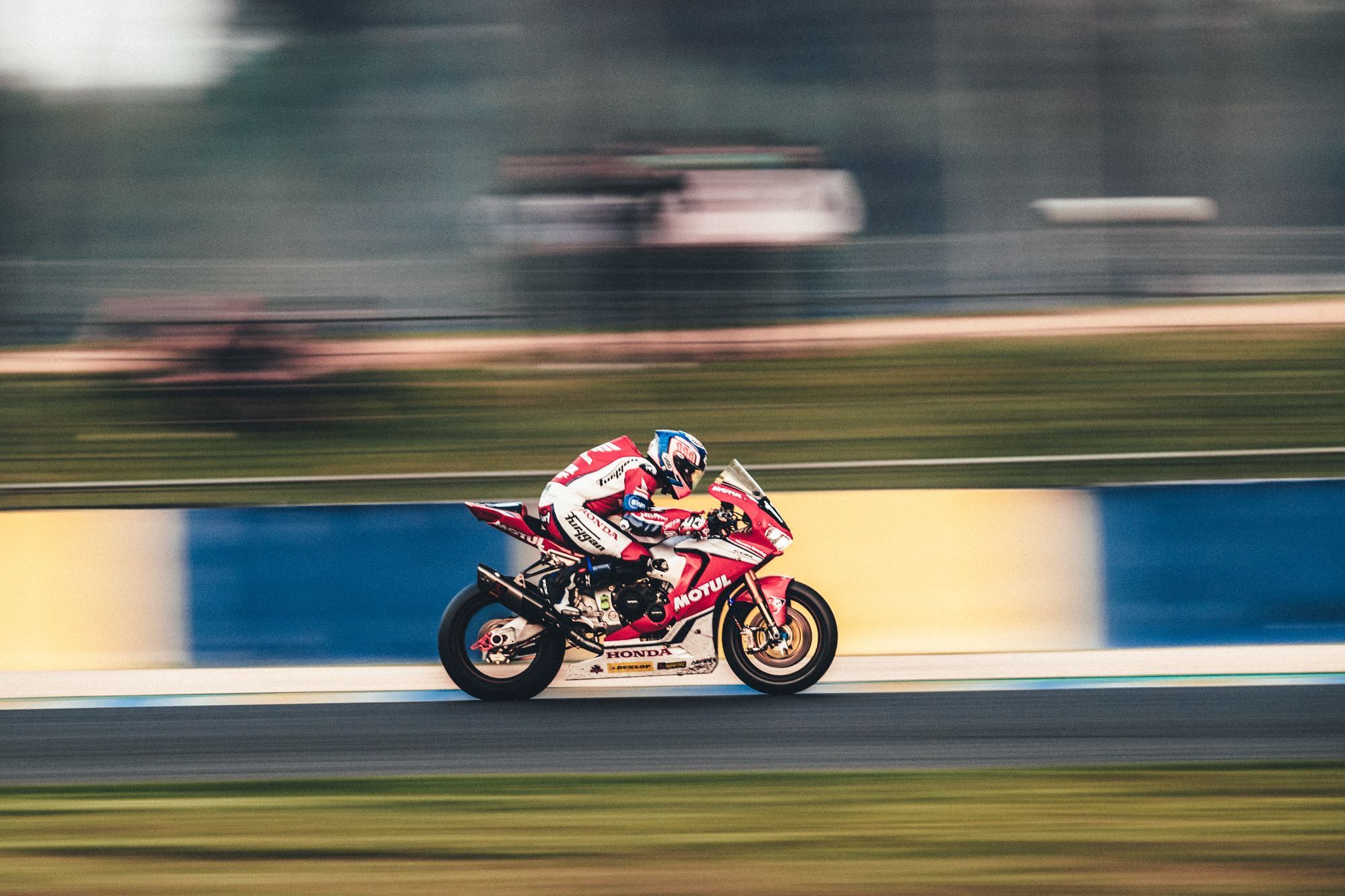 It was decided that you would take the chequered flag. Did that add to the pressure?
No, not really actually. I'm just here to do my job. I just listened to what my crew chief had to say and then did it. Of course, crossing the finish line is a really nice feeling but in the end I just want to do a good job.
This discipline is incredibly tough mentally. How do you keep a cool head?
It's hard. You have to train a lot. If you didn't, you wouldn't perform well and it could even be dangerous, especially during the night. We're riding at very high speeds but we're also sharing the track with participants who are maybe five seconds per lap slower than us, so you have to focus and keep your wits about you at all times.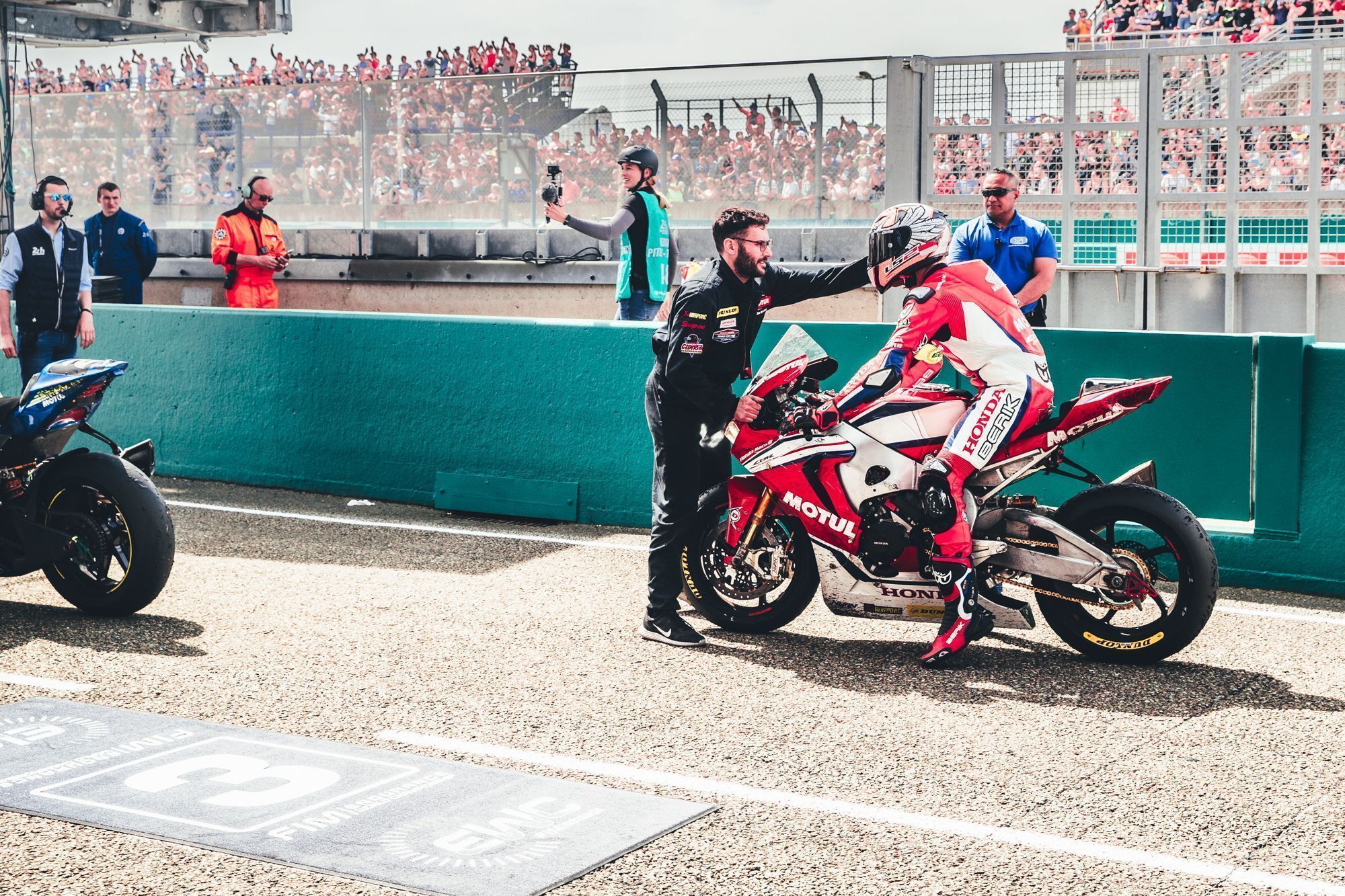 Did you manage to get any sleep at all?
Maybe one hour? To be honest there's not much time to sleep. You get off your bike and you look at the data, talk to the crew chief and before you know it it's time to go again. So, it's tough.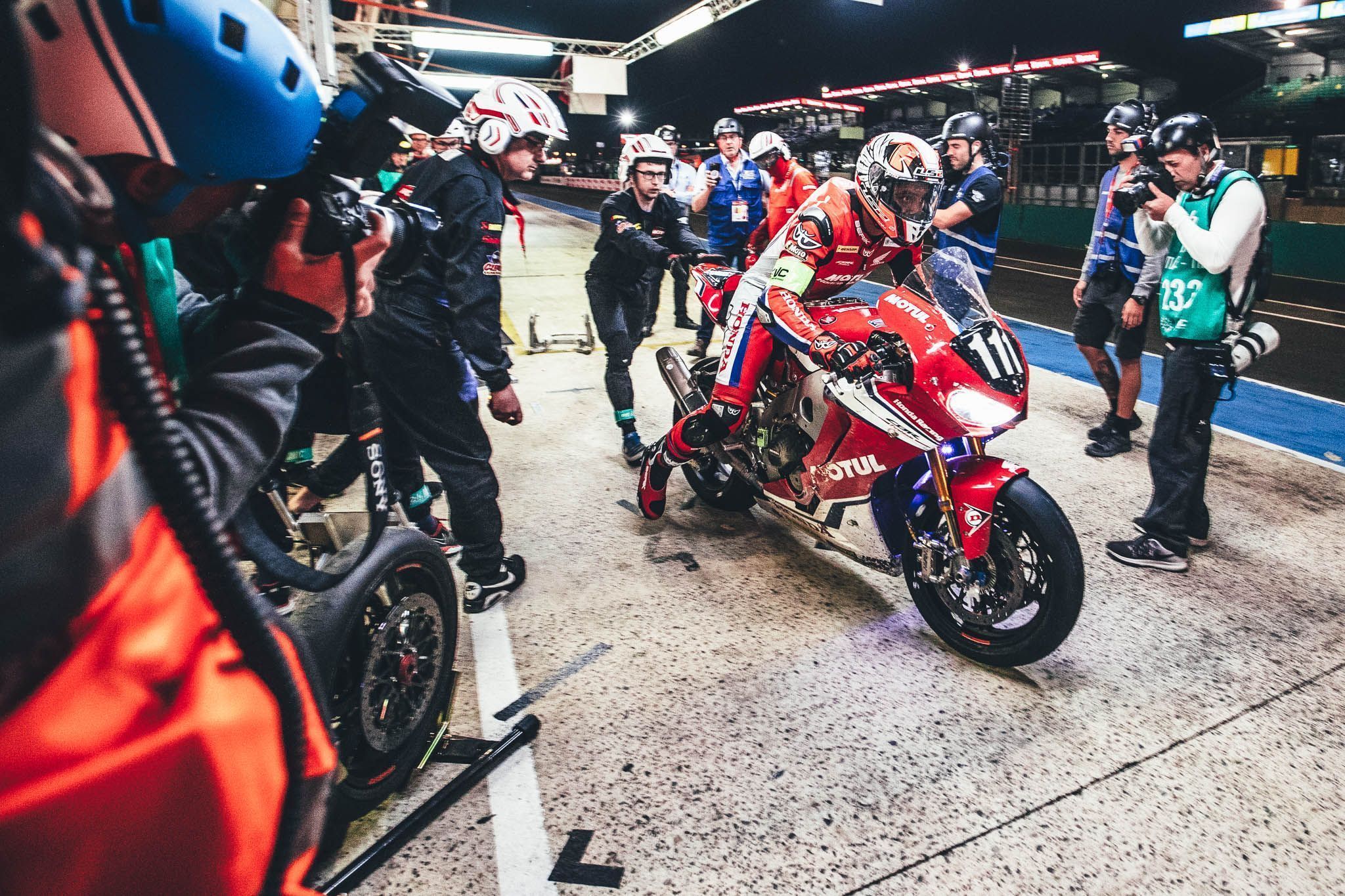 Around midnight, your teammate Randy De Puniet had a quite spectacular crash. What goes through your mind when you see that happening?
I was lucky because I didn't actually see the crash as I was in the truck having a break. When I saw the replay I already knew everything was fine, but it must've been a heart-stopping moment. He did manage to save the situation in quite an incredible way, and he managed to keep his position as well.