Find stories, riders,
ambassadors

Motul
25 April
National Motos is the oldest team in the paddock and has now been racing in the 24 hours of Le Mans for two generations. This year will be their 42nd participation and the team is as ambitious as ever. We had a pre-race chat with Stéphane Haddadj and his three riders: Emeric Jonchiere, Stéphane Egea and Baptiste Guittet.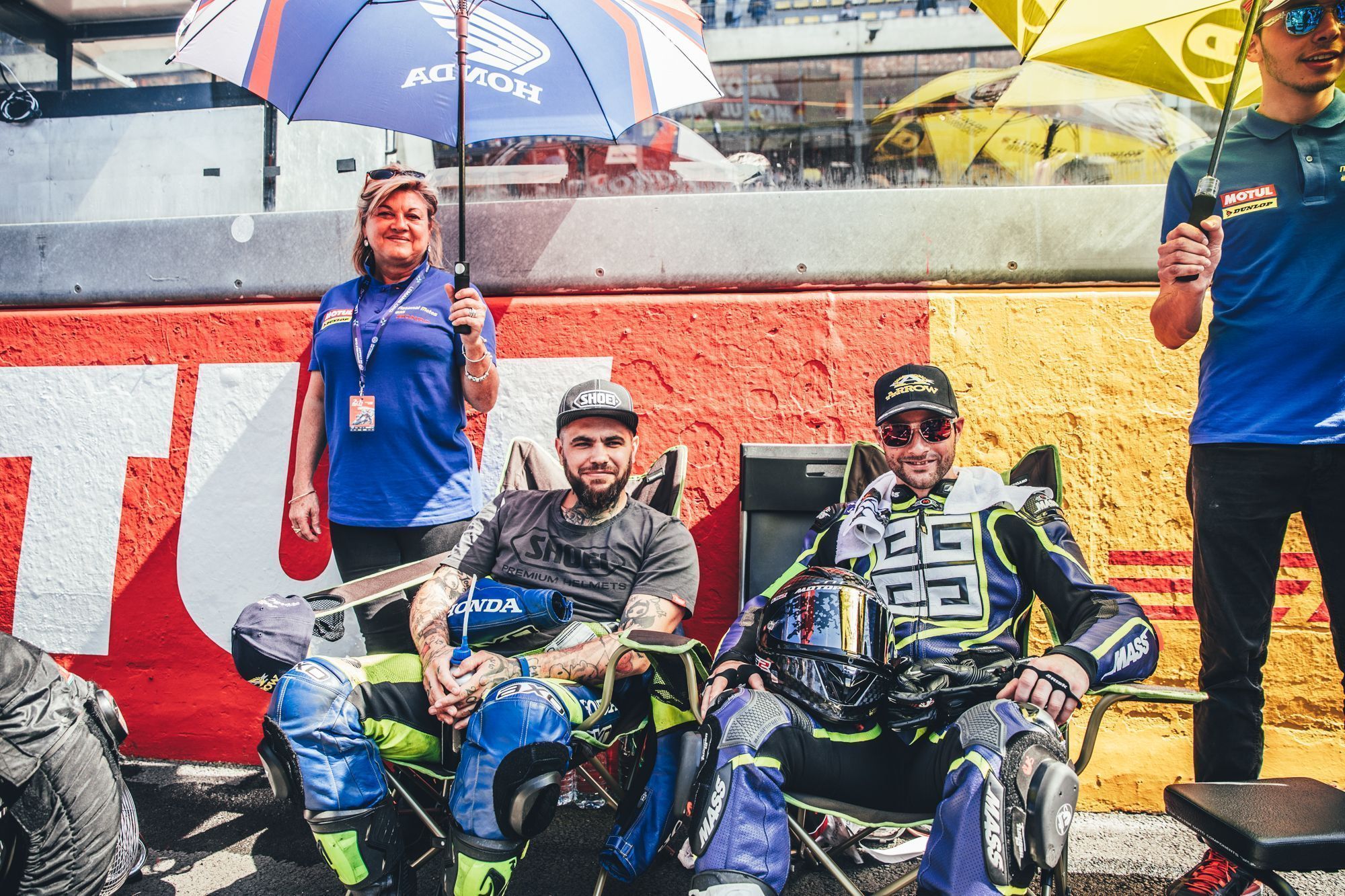 Stéphane, it's the team's 42nd time in the race this year, which is an enormous achievement. Can you describe the evolutions and revolutions that have happened in endurance racing over that time?
Stéphane H: I don't think there has ever been a revolution to be honest. It has been a constant evolution that has gradually changed everything, over time. Nothing has ever stood still. I mean, just look at it over a longer period of time. Endurance racing has changed a lot. Back in the day, they were racing with only two riders on unlit tracks with headlights that didn't really do a lot. In our team, and I suppose in every team, there is always a strong drive to constantly improve performance.
A question for the riders. A team with a history like National Motos - does that add to the pressure on you guys to do well?
Baptiste: I think endurance racing always adds pressure on the rider because it's a team sport and you want to do well not just for yourself but for the entire team. To be in a team like National Motos does mean that people expect more from you, but I think that's a good motivator to have.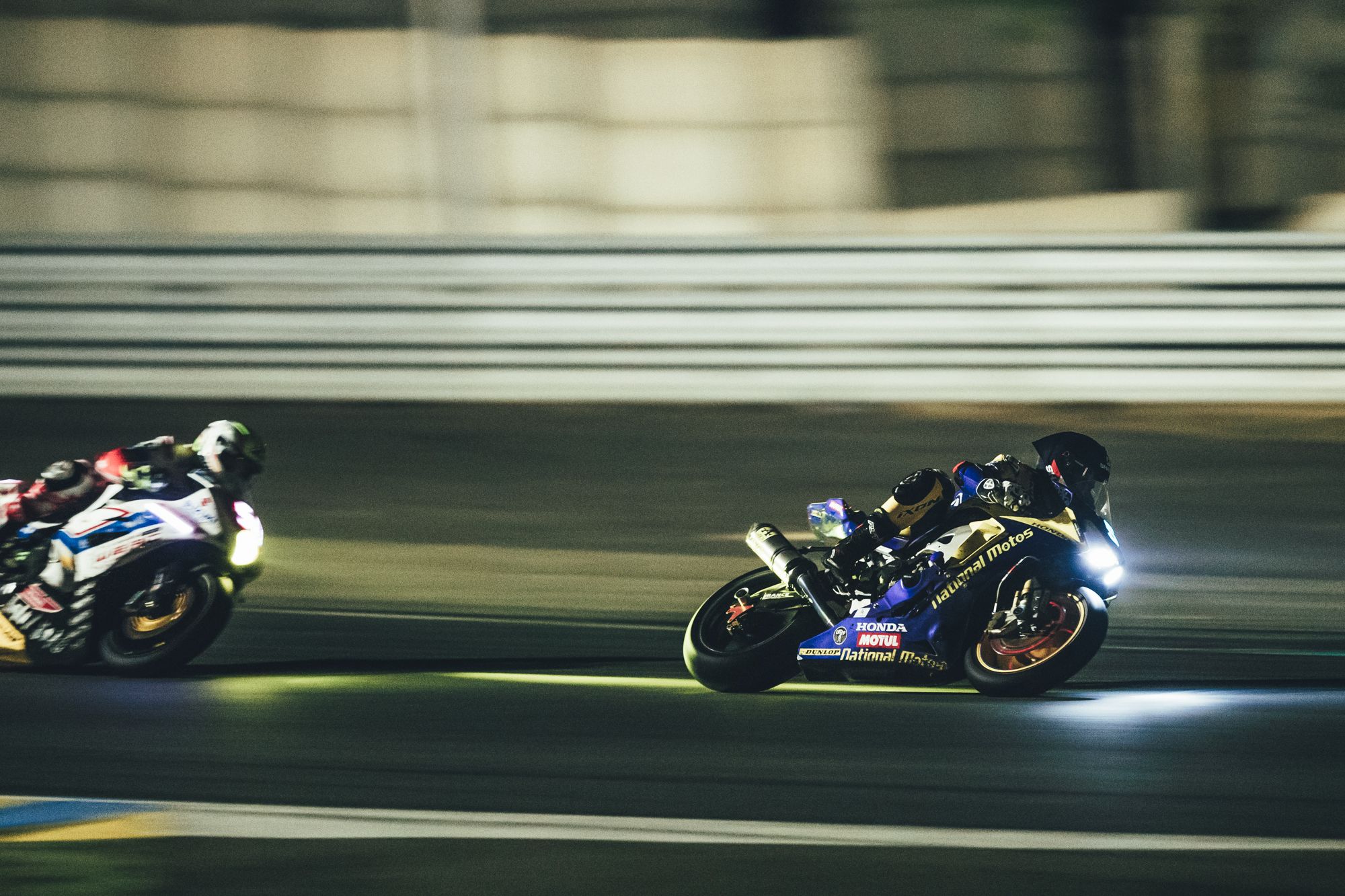 Stéphane E: I believe it's also an added bonus and even a comfort to have the most experienced team on the grid behind you. That way you can be sure that the strategy will be up to scratch and there will be no beginners' mistakes.
How do you guys manage the set-up? Three very different riders sharing one bike - how does that work?
Emeric: Ah well that's a big question and the big challenge of endurance racing. I believe it's important to find a good compromise among the riders when it comes to setting up and that's absolutely the case with our team.
Stéphane E: A good endurance rider is always able to adapt to any bike and to any riding style. That's the biggest difference from sprint riders.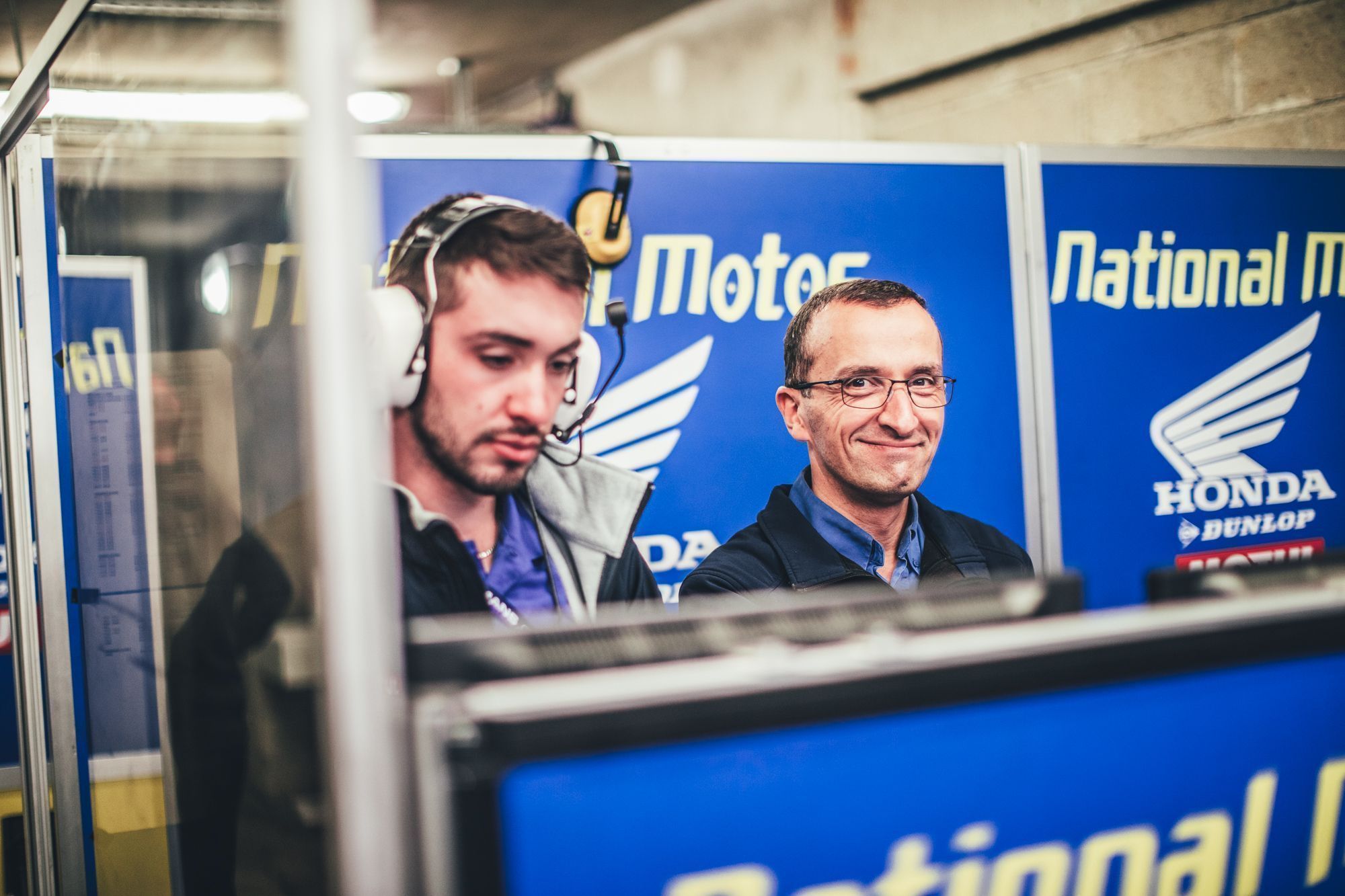 A question for Stéphane: how do you manage the three talents sitting next to you?
Stéphane H: (laughs) That's not always easy. As we said, it's a very long and difficult race. The riders are here as part of a team and they share one bike between the three of them. With 59 machines on track, we are well aware that it's an extremely difficult race, so for me as team manager it's also my job to make them as comfortable as possible and to create a good environment for them to perform in, so that they're well prepared for their stint.
Do you train together outside of racing?
Baptiste: Not really, we each have our own rhythm. The one thing we do is train together on the simulator and of course during track testing.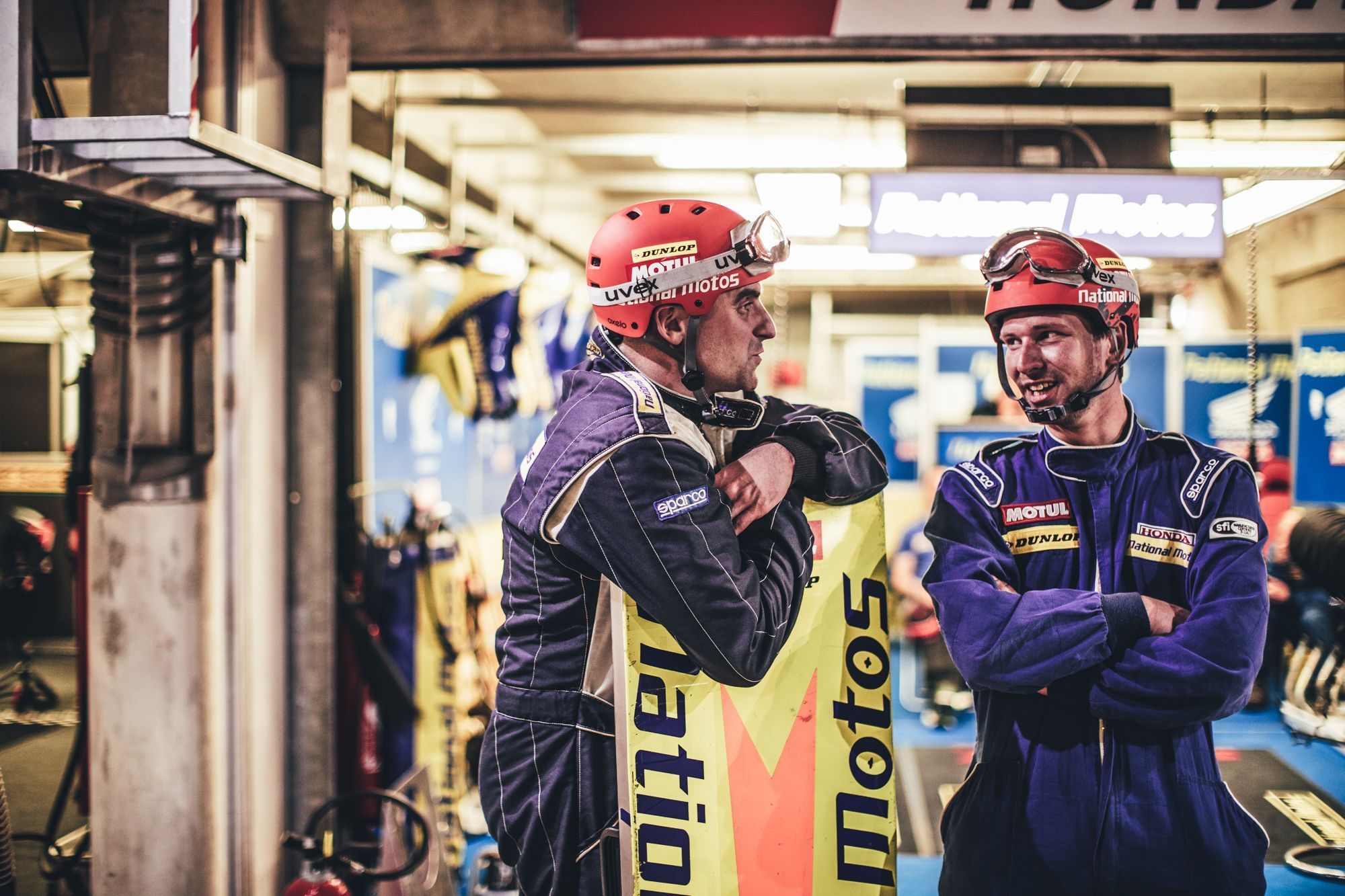 That's interesting. In car racing the simulator is one evolution that has completely been embedded within almost every team. What part does it play in motorcycle racing?
Stéphane H: We do some testing on it but to be honest, it's really not that important for us. The biggest difference with car simulators is that those have really evolved and adapted, and now they function at an incredibly accurate level. The motorcycle simulators are nowhere near that point yet. It's very hard to simulate the human interaction between a bike and a rider. As soon as a different rider gets on the bike the whole bike changes a little.
How much does the weight of the rider affect the bike and performance?
Stephane H: It has a massive impact on it. The rider is a big percentage of the overall weight. The most important challenge is for all the riders to be a similar weight. If you have a very heavy rider and a very light rider, it will be almost impossible to find a good compromise when it comes to setting up the bike.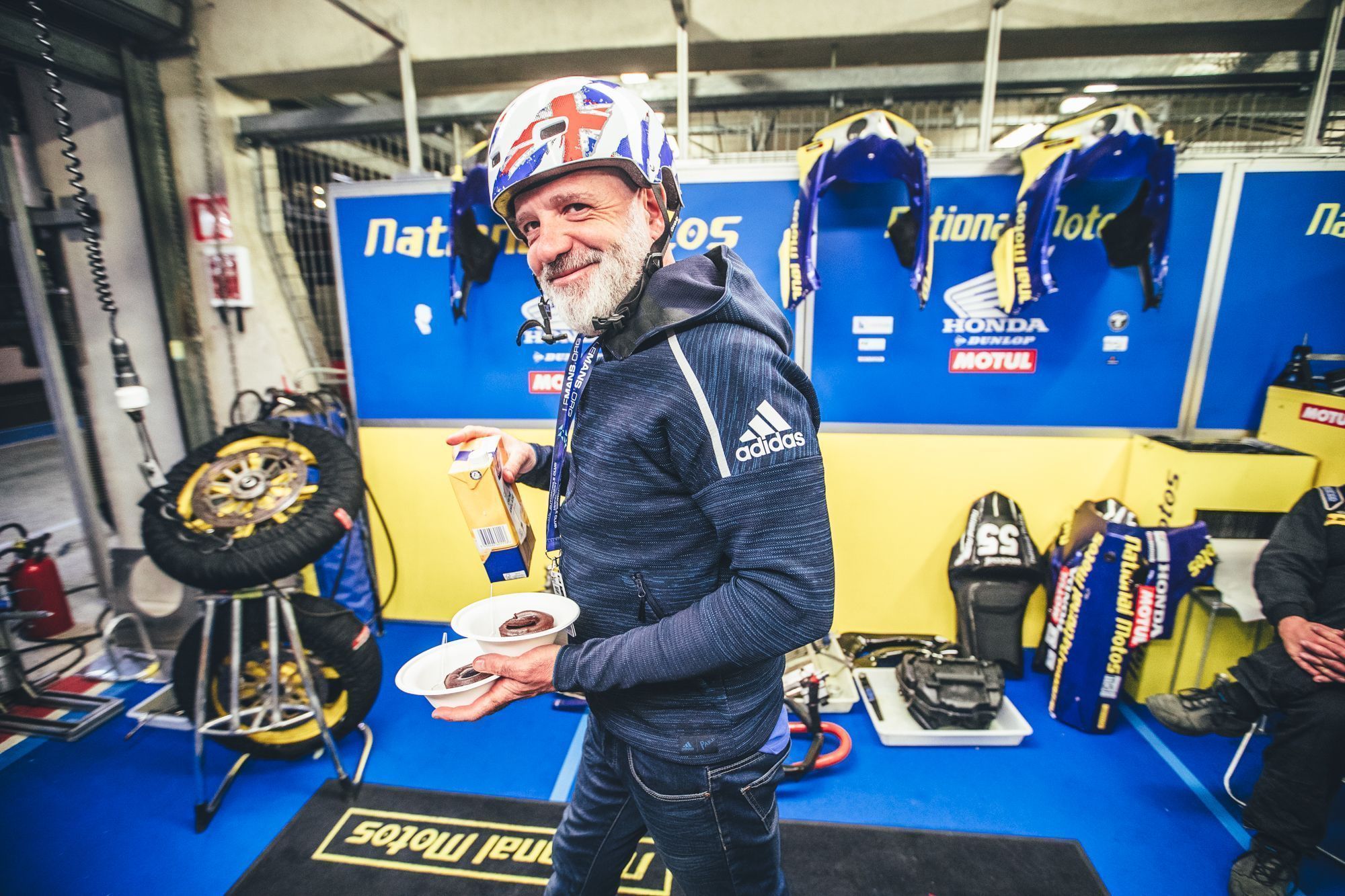 What are you expecting from the race?
Stéphane H: We always hope to finish as high as possible, but we've just switched our tyre manufacturer so when it comes to setting up, we're starting from scratch. That's why we only managed to qualify 25th, but as the race progresses, we're looking to improve. Our main goal is to stay out of trouble.