Find stories, riders,
ambassadors
"Do three backflips on a jet ski!" No problem for world champion and ten-times Russian cup winner Alex Kuramshin. This spectacular Russian is currently competing in the UIM Jet Ski Freestyle Championship. We had a quick chat right after the Portuguese round of the competition.
Your stunts are amazing. What made you choose this discipline?
It all started when I saw a video of famous jet ski rider Rick Scott, who was so inspiring that I decided to follow in his footsteps. I went to see him in Miami and trained with him for about a week. Afterwards I came back to Russia and practised for over a year to hone my skills.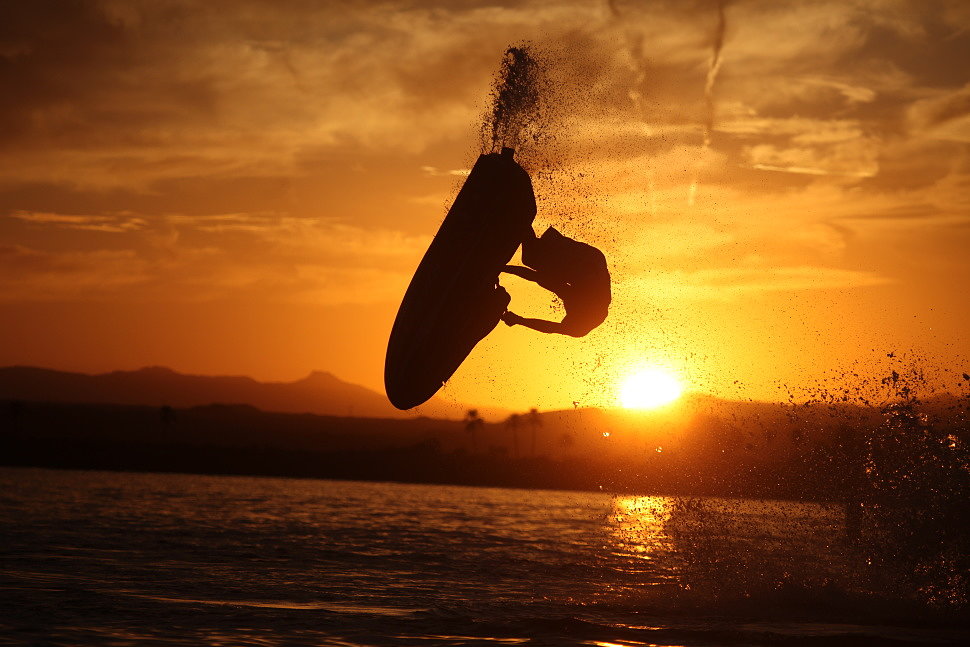 Freestyle jet ski is incredibly technical. How long does it take to learn a trick? You do three backflips in a row, that looks almost impossible…
It's very technical and takes a lot of discipline as its mainly a matter of trial and error. To learn a new trick can anything from a few months to an entire season and it take a lot of determination.
You clearly see Rick Scott as sort of a mentor. Do you often train together?
Yes, sometimes that happens, We keep in touch and we also compete together. On top of that I have my own shop in Russia where I'm a Rickter jet ski reseller. Rickter is Rick's own brand and also the brand of my machine.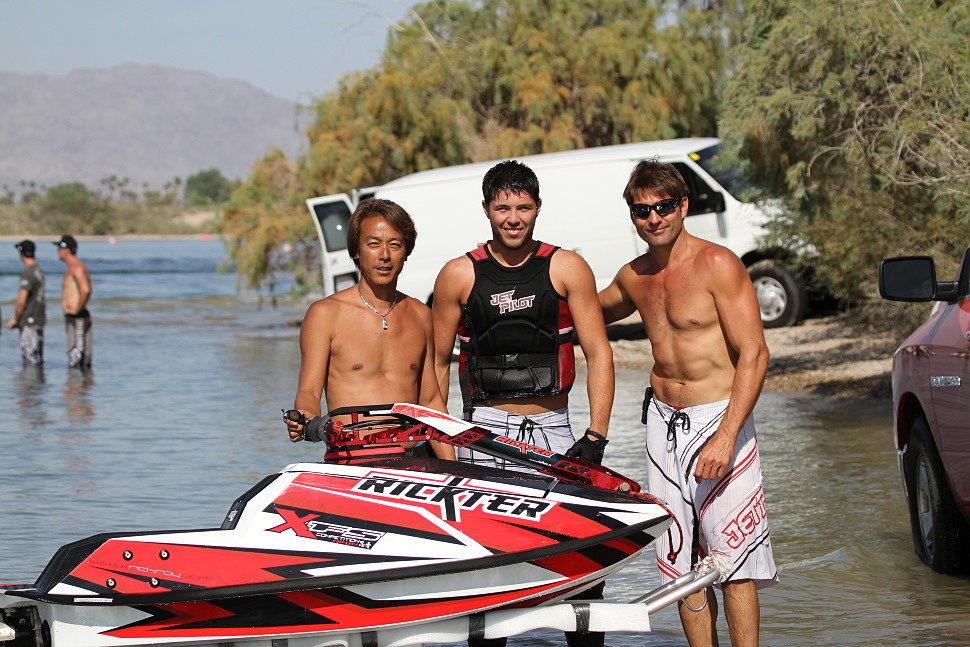 Tell us a little bit more about your Rickter jet ski?
It's a custom Rickter jet ski made mostly of carbon fibre, so it only weights 100kg. However, it's powered by a 250bhp Yamaha engine which gives it an incredible power-to-weight ratio and that's really important in freestyle. The more power you have the easier it is to launch it from the water into a jump or backflip.
Are you involved in any other motorised sports on land?
At the moment I only compete in the water but I've been training with snowmobiles in the winter. I've been really enjoying those lately, but at the moment I just ride them. I don't do any tricks on them, not yet anyway…
Is moving into snowmobiling your next ambition?
Yes and no. I like to dabble in it during the winter as much as I can, and I'm look in competing with it but at the moment I'm just focusing on the UIM world championship. I'd love to compete in that for a few more years too.