Find stories, riders,
ambassadors

Motul
04 June
After a hiatus that lasted more than 15 years, two wheel endurance racing returns to Spa once again. The first event will be held in 2022 and will feature an all-new format with a start on friday evening…
Previously called the 24h de Liège, the Endurance World Championship race at Spa had become a true staple in the roster between 1973 and 2003. Due to various reasons, the EWC moved away from Spa, hosting only two 24h races at Le Mans and Circuit Paul Ricard, but in the future the EWC machine will once again roar up Raidillon.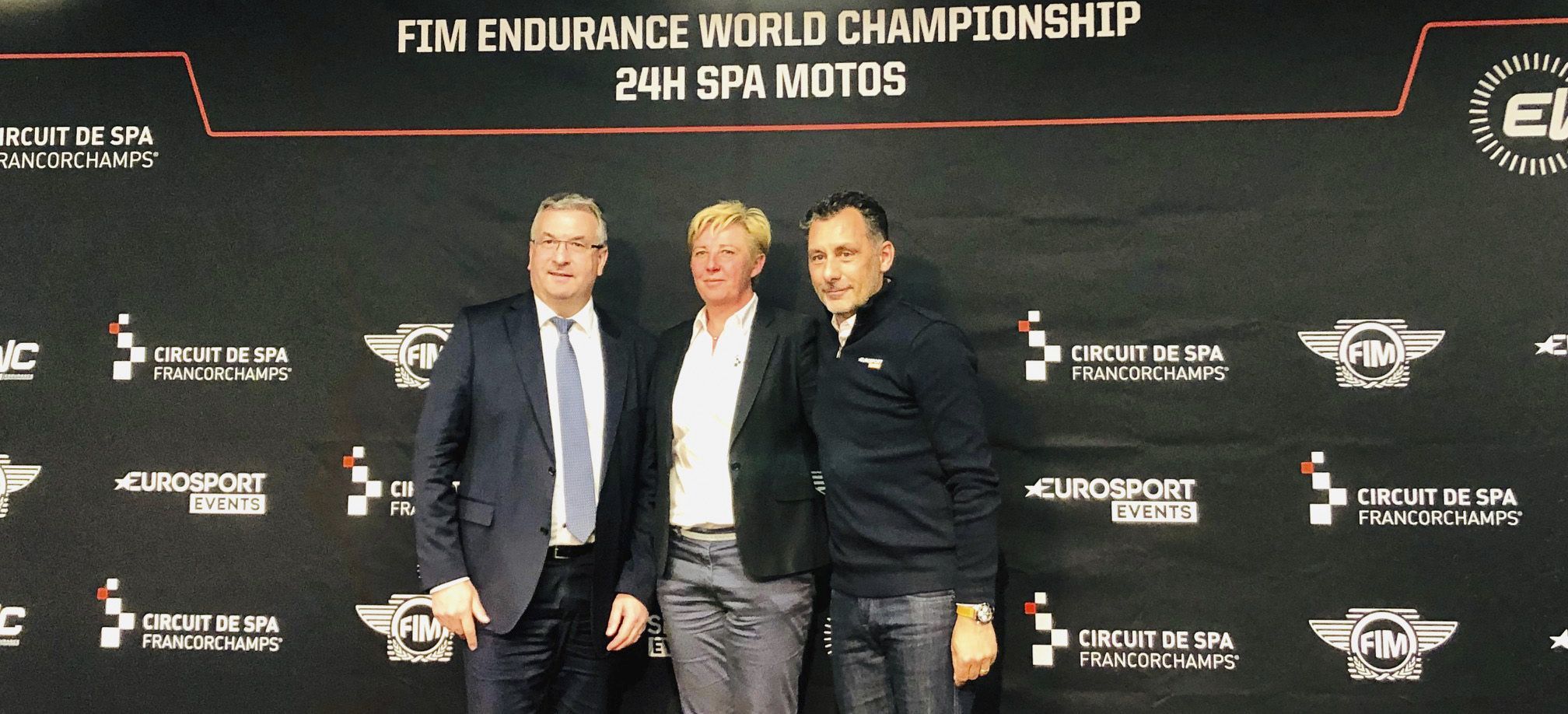 For 24H Spa Motos, the organisers have chosen to give the race a completely different setup compared to other events. The race will be green flagged after sunset on Friday and finish 24 hours later on Saturday night. Sunday will be an event dedicated entirely to the fans, who will have access to the track alongside their EWC heroes.
François Ribeiro, Head of Eurosport Events: "This is a great day for the FIM Endurance World Championship. Racing at Spa-Francorchamps is one of the finest sporting challenges we can offer our riders and teams. Tradition will go hand in hand with innovation as they push their skills to the limits on this legendary track over a 24-hour duration, starting after nightfall at 10pm on the Friday to finish on the Saturday evening with a firework and a party atmosphere. The 24H Spa Motos will further enhance the competitive level of FIM EWC that Eurosport Events keeps raising since we became the promoter.
It will be a huge challenge to adapt the world's most beautiful circuit to the FIM's safety standards without compromising the current track layout while respecting FIA Formula One requirements, in conjunction with the two international federations. The President of the Circuit of Spa-Francorchamps, Melchior Wathelet, and the CEO, Nathalie Maillet, have led the project with great determination since our initial discussions in May 2016. I would like to thank Pierre-Yves Jeholet, Vice-President of the Walloon Government and Minister for the Economy, without whom it would not have been possible to write this new chapter as we approach the centenary of the Spa-Francorchamps circuit. Long live the return of motorcycle endurance racing to Spa!"
Nathalie Maillet, CEO, Circuit of Spa-Francorchamps: "It is with great pride that we announce the return of motorcycle endurance racing to the Circuit of Spa-Francorchamps. This is a highly symbolic event in the run-up to our centenary, as the first race to be held on the Circuit in 1921 was a motorcycle race. The Circuit of Spa-Francorchamps is a magnificent showcase for motorsport, both two-wheel and four-wheel. The holding of a new world championship event on our historic track is proof of the attractiveness of our circuit. We are very pleased to be part of a championship with prestigious races."
Franck Vayssié, Director of FIM CCR Commission: "FIM is delighted to see Spa-Francorchamps circuit adapting its infrastructure to safety standards required for FIM Endurance World Championship. We have worked with the circuit and Eurosport Events on that ambitious project and will keep working hand in hand with those two partners until circuit homologation and staging of the new great 24H race event. "