Find stories, riders,
ambassadors

n.browning@us.motul.com
05 June

"We have a saying here – it's not how fast you go, it's how long you go fast," explains Joey Sabeeney. An event promoter hailing from Trinidad and Tobago, Sabeeney satisfies his need for speed as the driver of the Motul Monster, a 46-foot, dual-engine powerboat that has made a name for itself at the Trinidad and Tobago International Great Race, an annual dash from the Gulf of Paria in Trinidad to west coast of Tobago.
2018 marked the 50th anniversary of the event, where the Motul Monster team delivered a world record-breaking performance, completing the race in 47 minutes, 43 seconds at an average speed of 102.2 miles per hour. As he explained when we caught up with him for a chat, it's a record that Sabeeney feels confident will last for some time, though the team is happy to prove any doubters wrong should the need arise.
M: Can you tell us a bit about your team and your history in powerboat racing?
JS: Being from an island, most of us grew up around boats from a very young age and have been fascinated by racing. I slowly worked my way through the ranks, starting in 1993 with one outboard motor, then moving up to two, then to inboard motors, and so on. Last year was my 25-year anniversary in the sport.
Peter Peake, my teammate on the Motul Monster, started a few years before me, and for a very long time we competed against one another. Both of us took a break from racing for a few years, but then in 2010 we decided to team up and get back into it, which is when we formed this team.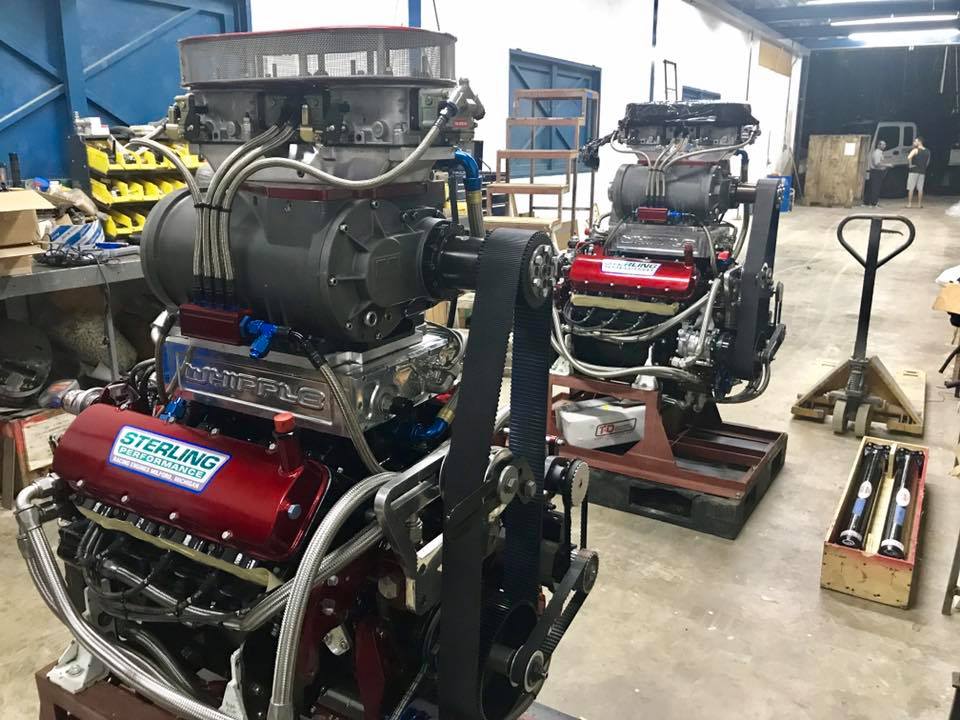 M: Bring us up to speed on the Motul Monster. Is the boat designed around a specific rule set?
JS: We have speed classes in Trinidad, and we race in the 130 mph class. The lowest class is limited to 60 mph, and each class moves up in speed increments to 70 mph, 80 mph, 95, 110, 120, and 130. We race a 46-foot catamaran with two big V8s, engines that were built for us by Sterling Performance in Michigan, one of the top marine engine builders. They're supercharged 557 cubic-inch Chevy big blocks putting out roughly 1600 horsepower each, and last year was our first year out after switching from 117 octane gasoline over to ethanol fuel.
We have the oldest and heaviest boat among the six or seven teams that run in our class. But you actually need that weigh in offshore racing conditions – it's not flat water, we're racing in some big swells, sometimes seven or eight feet high. That weight helps with stability when you hit a wave at high speeds, and that's our advantage here.
M: Your team broke that speed record by a significant margin. What was that experience like? Were there any specific factors that helped the team achieve that feat?
JS: The Great Race is probably the only annual offshore race that still exists anywhere. The length of the course is roughly 104 miles, and eighty percent of it is in the Atlantic Ocean, so you're out in the open sea. Up until last year, the fastest average speed ever recorded was like 92 miles an hour, and last year we did it at 102.27 mph, so it was a big jump.
To have an overall average speed like that, you have to have a lot things go right – the weather conditions need to be good, the boat needs to be capable, and the team needs to be up to the task. But most importantly, you need to have a competitor that will push you. When you're in front you don't have anybody to mark, so it's difficult to pace yourself, but last year we had a boat that pushed us for most of the race until they broke.
All of those elements came together, and with the reliability of our boat, we were able to achieve that result. We just kept pushing hard. We were expecting a time of something like 55 or 57 minutes, so when we were told we did it in 47 minutes and 43 seconds, we were blown away.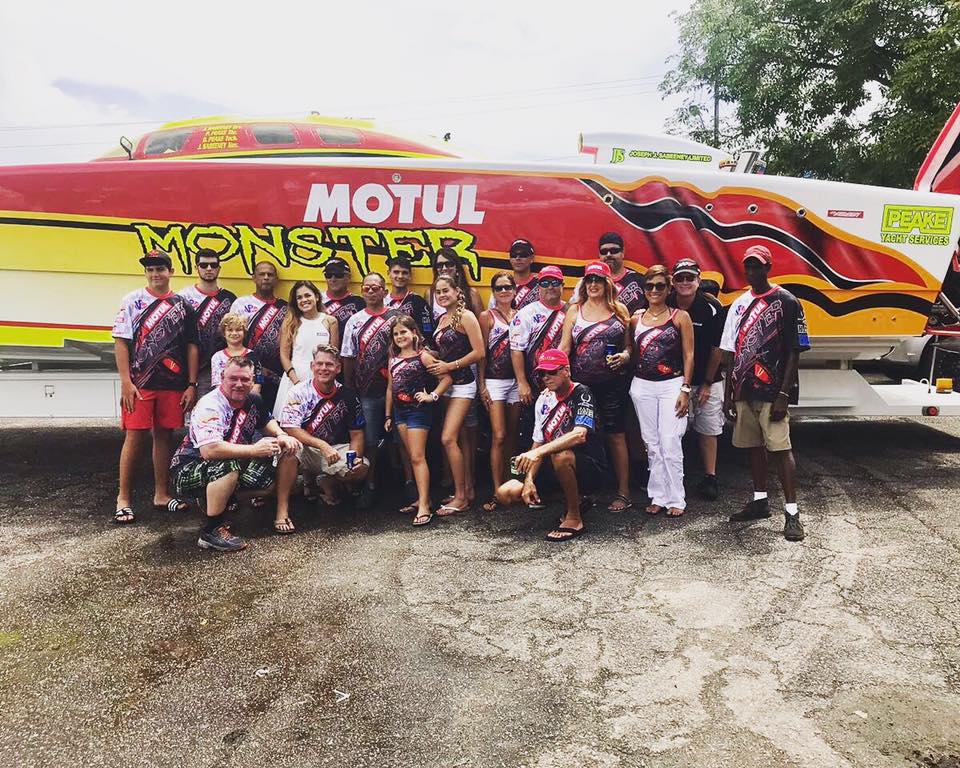 M: Reliability is of course a key element to an effective racing program. Do you feel like Motul products have contributed to your team's success?
JS: We use Motul products in just about everything that requires fluid, from the power steering and engines to the trim of the boat, and we've had absolutely no problems. We send the used oil out for testing from time to time, and the results speak for themselves. We're really happy with it.
M: That's great to hear. So what's next for the Motul Monster team?
JS: Well, we actually kind of retired in 2015, but decided to come back out last year because the 50th anniversary of The Great Race was a big milestone for racing in Trinidad, and we wanted to be a part of that. We ran the entire season last year and didn't lose a single race, and the record was kind of the icing on the cake.
That said, there's a team out of California that's running a similar hull to what we run, and they claim that they want to come to Trinidad to challenge us, not only for the record but also head to head. There's actually a few boats from the U.S. who've said they want to come down and challenge this record. And if they do arrive, we may feel obligated to race them!
If we had a race tomorrow morning, the boat would be ready to go – let's just put it that way.