Find stories, riders,
ambassadors

Motul
24 July
Motul young Dutch talent in a pedal car race
If there is one rule in motorsport, it's that you can't start young enough. With the right mentoring and guidance you could have bright career ahead of you. At Motul, we understand this very well which is why we organised a pedal car race in the city centre of Assen this year, ahead of the big TT in Assen. And who was at the start line? A dozen young and enthusiastic racers being coached by some of the biggest names in Moto GP.
No race track has closer links to its host city than Assen and its TT circuit. Every year, thousands of people leave the track and flock into the city to celebrate the TT festival. And this year, even before the event had really kicked off, there was already some electricity in the air. Not because of nervous MotoGP riders impatient to get onto the TT track but because the first real race of the race weekend was about to kick off at De Brink in front of the Drents Museum: the Motul Pedal Car Race.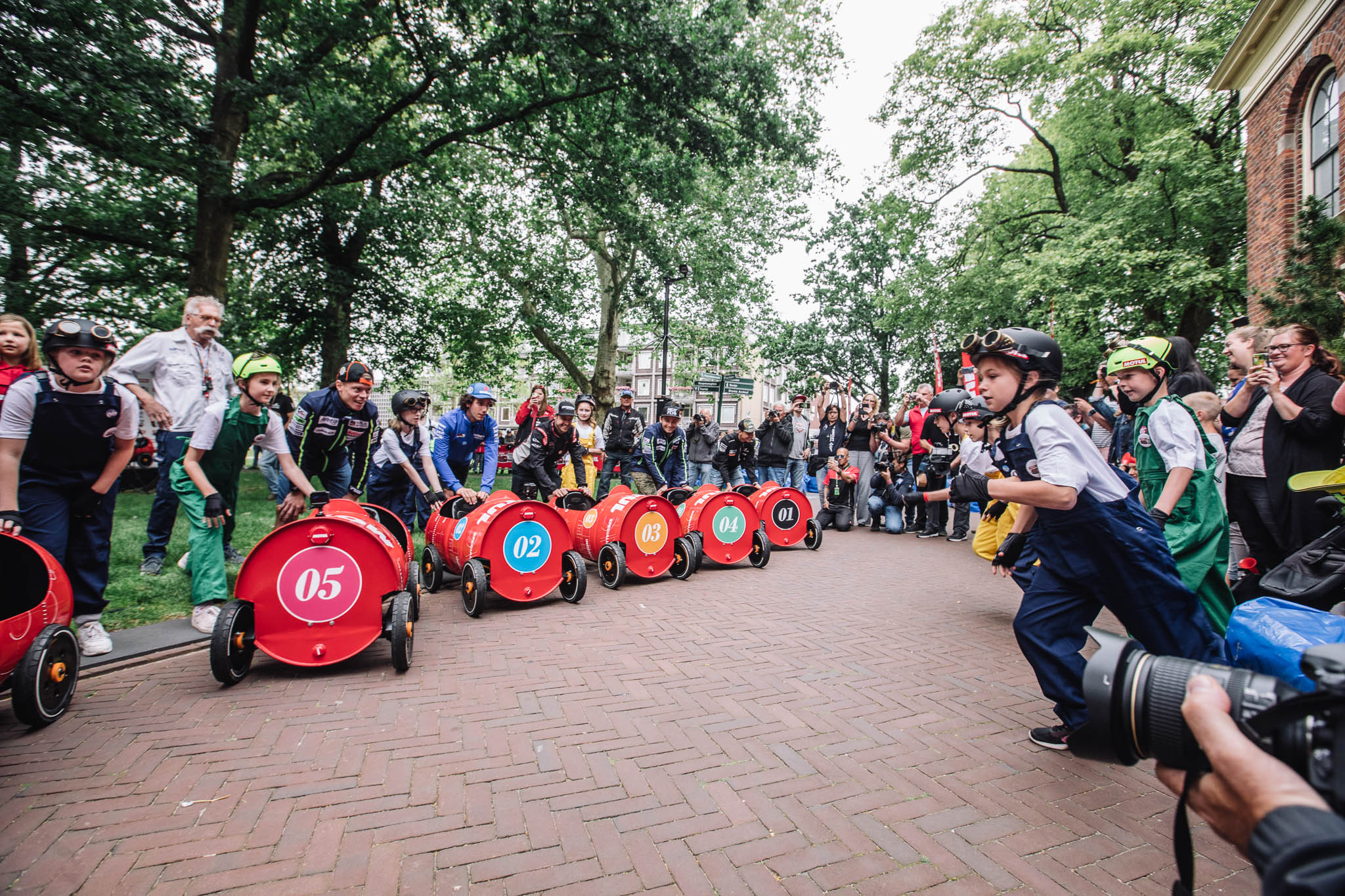 The idea behind the first Motul Pedal car race was simple and straightforward. Twelve talented young racers divided into teams of two would do a Le Mans style start, jumping into their pedal car, neatly crafted from a Motul oil drum, and set off for a thrilling two-lap race with a driver change in the middle. However, the teams weren't left to their own devices. They had support from the pro's. MotoGP aces like Tito Rabat, Karel Abraham, Alex Rins and Joan Mir, as well as Moto2 stars Thomas Luthi and local boy Bo Bendsneyder.
And just like on a real track, there was a safety car and an actual course car. There were corner marshals and the winners were treated to a real Motul TT Assen trophy, just like the real riders will get on Sunday!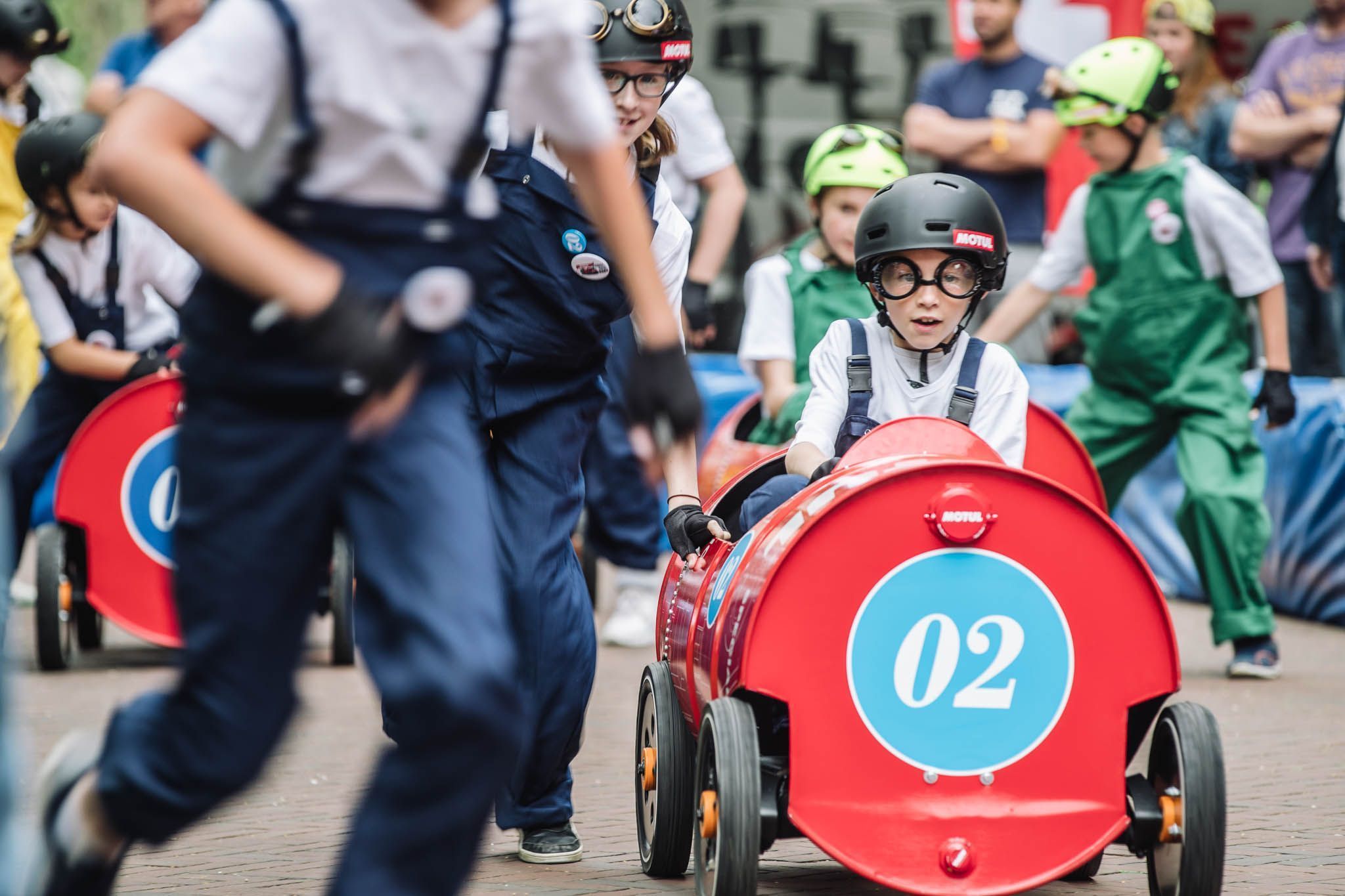 The race was a genuine thriller. After a quiet starting lap behind the safety cars, the speed was ramped up as all the pro riders pushed the pedal cars as fast as they could, making it almost a running match between riders. The result was tight battle with team number 1 taking the chequered flag. In the end, all the teams went home with a trophy and, of course, signatures from some of their favourite riders.
It was a spectacle like no other that you really have to see for yourself, so of course our Motul Media Crew Photographer was there.