Find stories, riders,
ambassadors

Motul
23 September
John McGuinness started his career as a former bricklayer in his hometown of Morecambe, but made a big career change to turn professional Motorbike racer and became an Isle of Man TT legend. You can't think of the Ilse of man TT with thinking of John McGuinness. Last weekend he participated in the Barry Sheene Memorial Goodwood on a classic Norton Manx. We sat down with the smiling rider between the two races.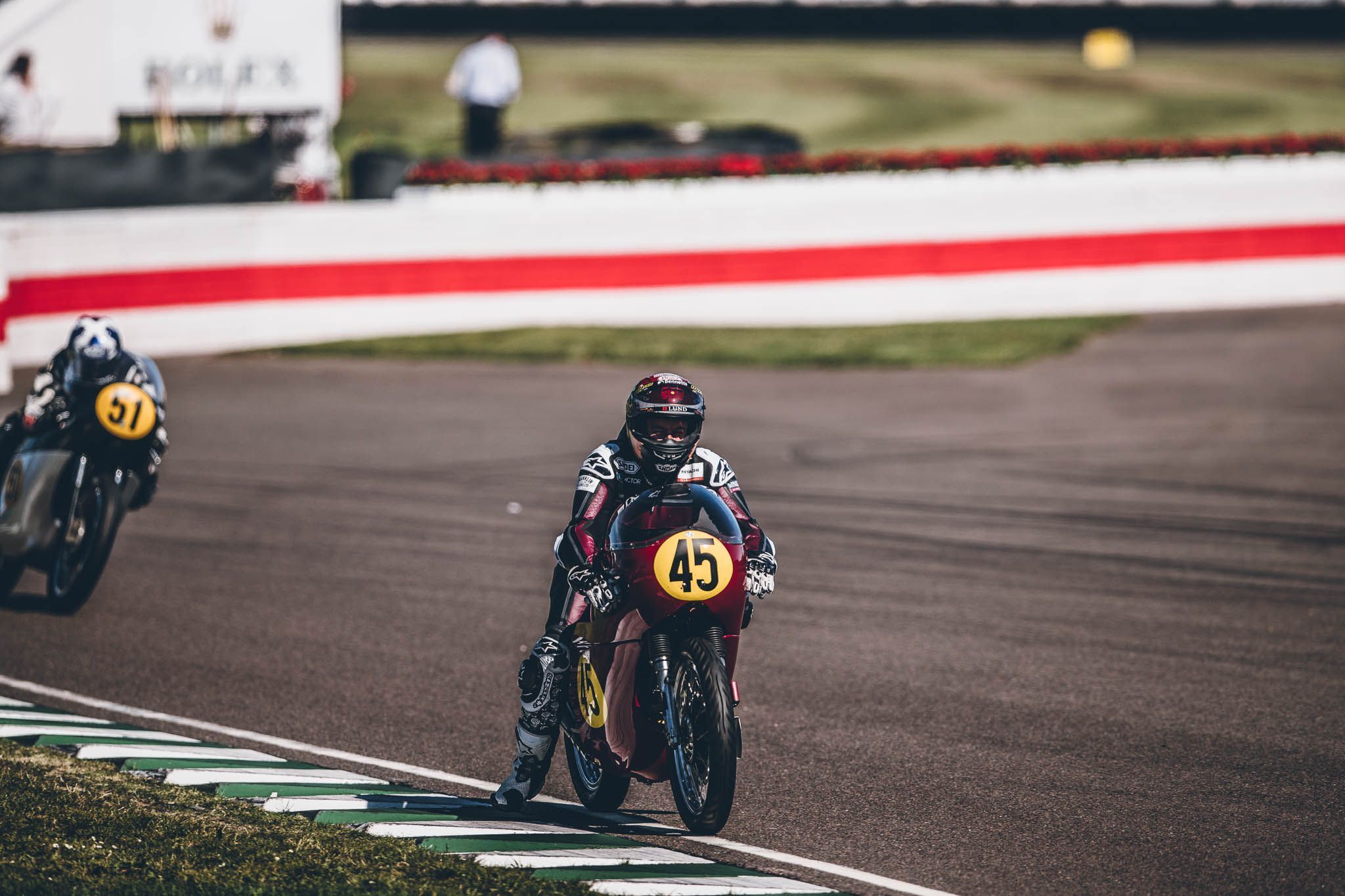 You recently teamed up with Norton, how did your relationship with the brand commence?
After my injury in 2017, Norton's CEO Stuart Garner offered me a nice deal to start riding the new Norton SG7. It's the perfect dynamic duo really. An old iconic brand and an old iconic racer (laughs). It's really a great partnership that means a lot to me.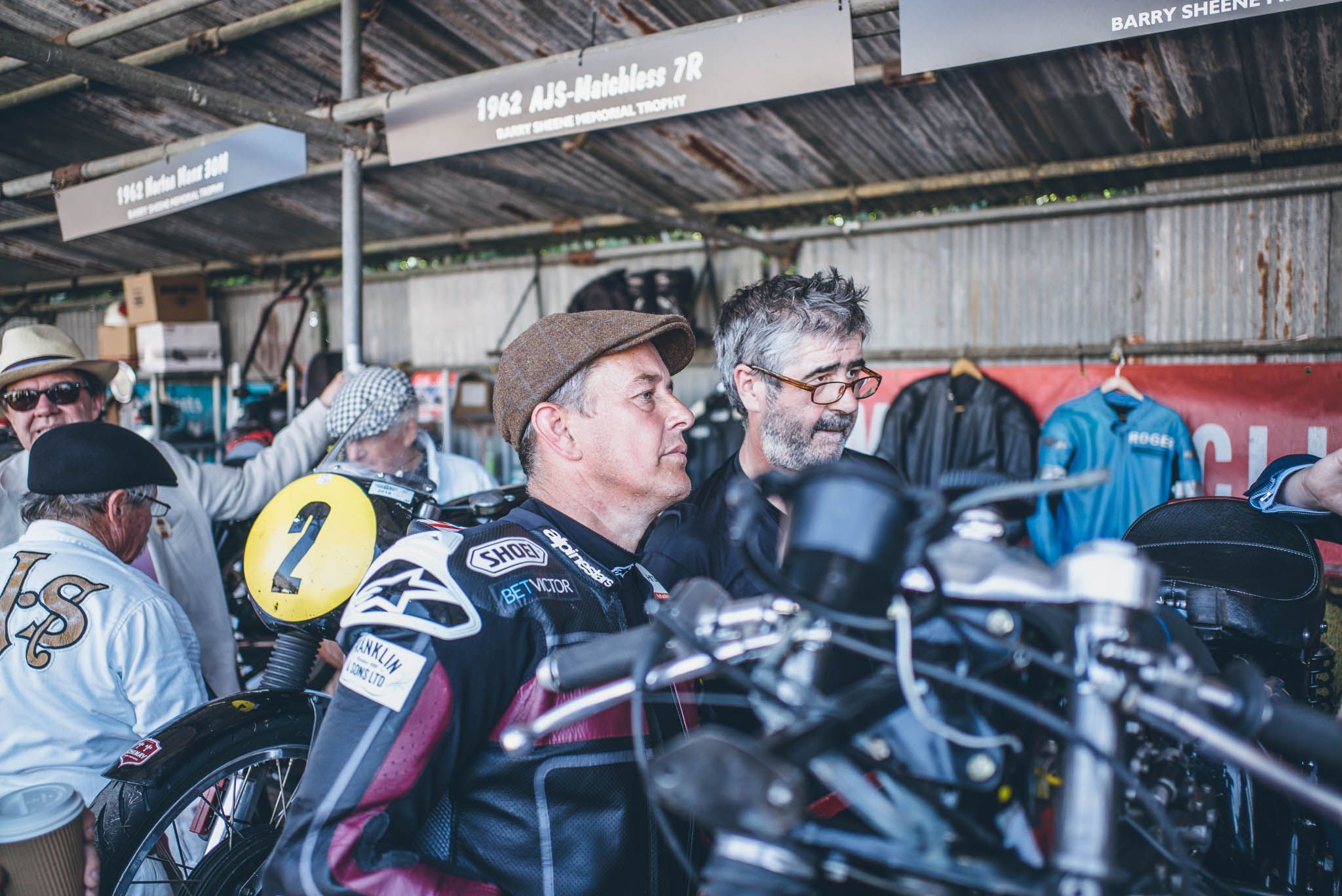 What's the biggest difference between racing on a modern bike versus a classic?
It's all a bit less intense, which can actually be a good thing. The speed is lower, and the riding style is very different. What I really like is the comradery between the riders. You know when you're at the start line of the TT, sitting on a 250bhp bike, things get a bit tense. In classic racing everything is a bit more laid back, and to be honest I think it's a bit more fun.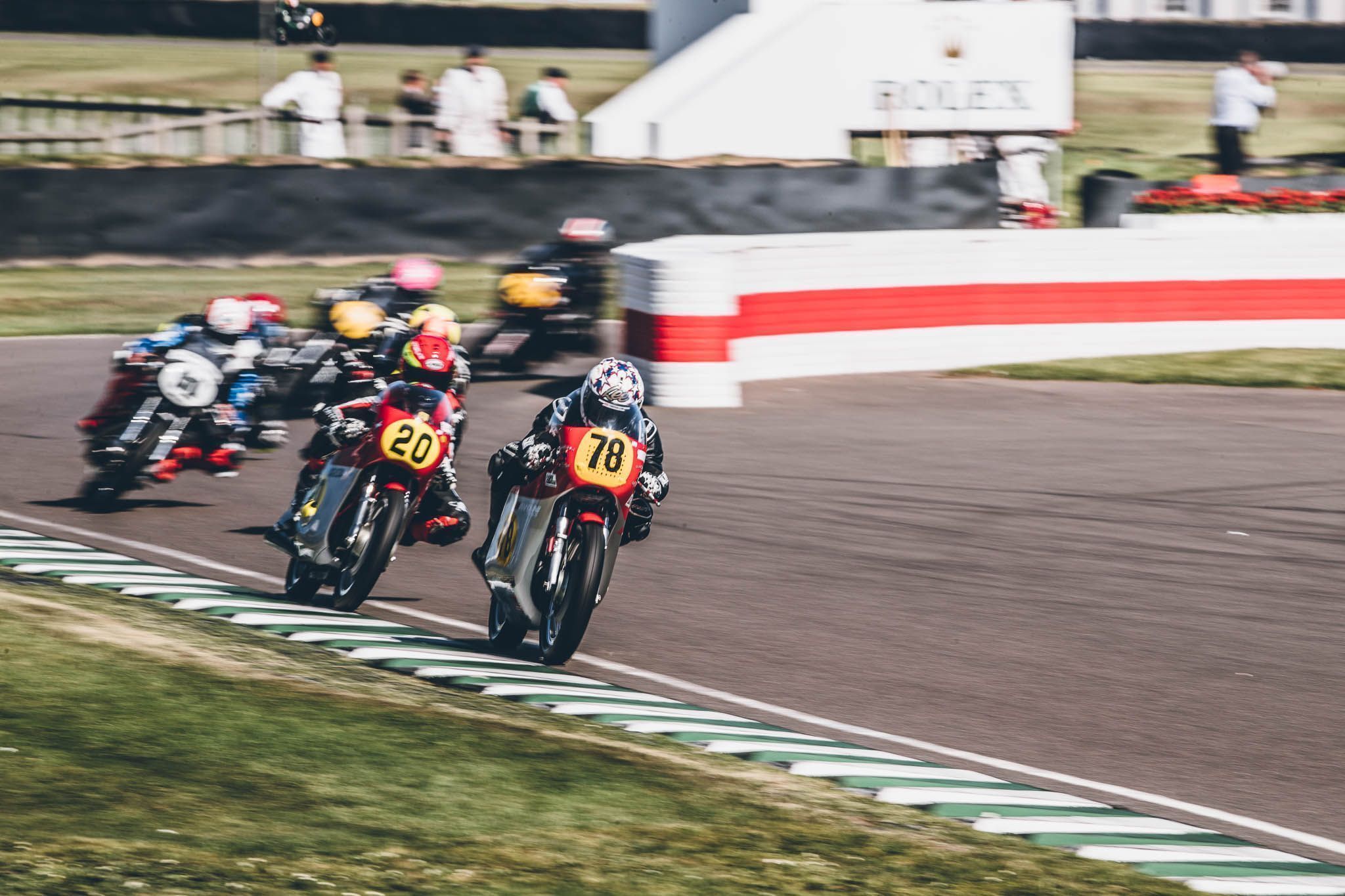 What is the best thing about Goodwood?
All of it really! I first came here three years ago and was totally blown away by everything. We riders might have two less wheels that the car guys, but I'm convinced we have more fun. The riders also look forward to having fun. I mean, most of us bikers don't have the budgets of some of the car teams around here, so to be treated to an event like this is a great occasion and we enjoy it a lot.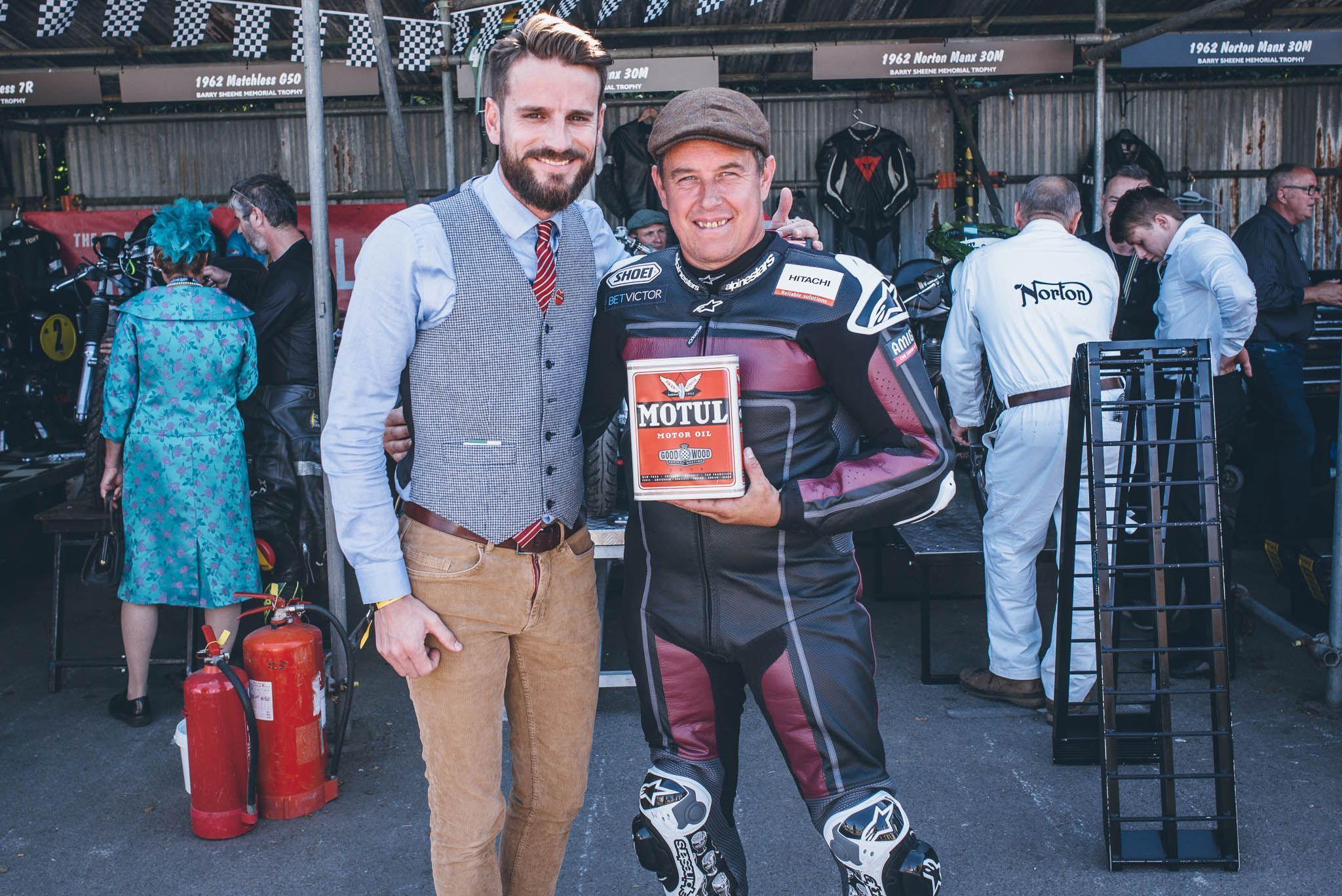 How was your first experience on the bike?
I'm racing a G50 Matchless along with Sen Perez. Everything was going great until Seb went off in race one. Luckily, he's fine, although his pride might be a bit dented. We are making an all-out effort to get the bike ready for tomorrow's race.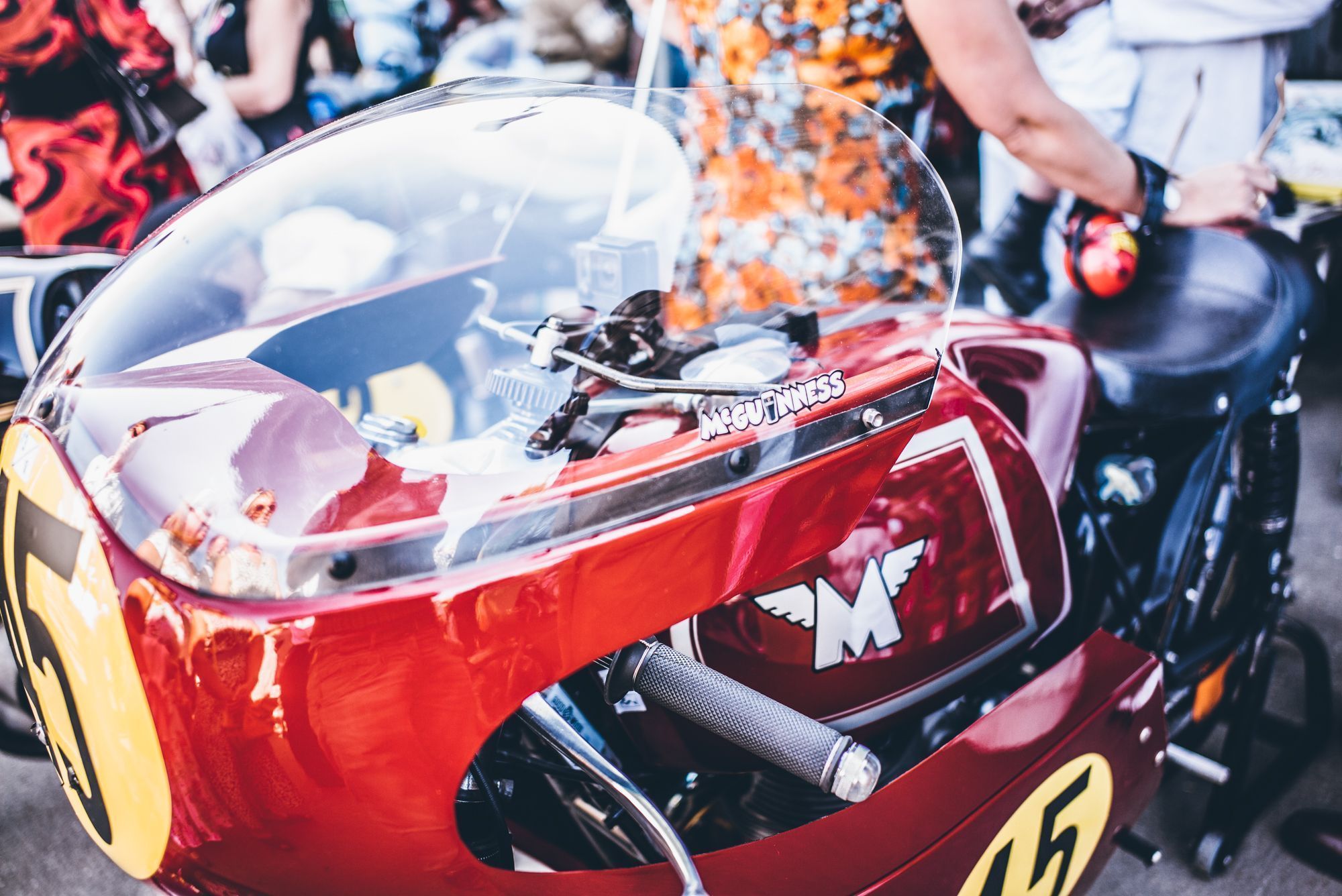 How do you keep your bikes in top condition?
All of my race bikes are maintained by top mechanics. It's important to keep a close eye on the bikes and to continuously service them and change the oil quite often. Obviously Motul oil is the only one that we use. It's really important for a rider to know that the machine you're on is in the best possible condition, especially when you're about to reach the nerve-wrecking speeds that of the TT course.