Find stories, riders,
ambassadors

Motul
26 September
We've hardly had time to digest the thrilling FIM EWC finale in Suzuka and the green flag is already dropping at Paul Ricard for the 2019-2020 season. The world famous Bol d'Or, in what should be a sunny south of France, was a dramatic and rain-drenched version of the usual event but it was the French SERT squad who took the laurels. A great comeback after a dramatic end-of-season finale in Suzuka.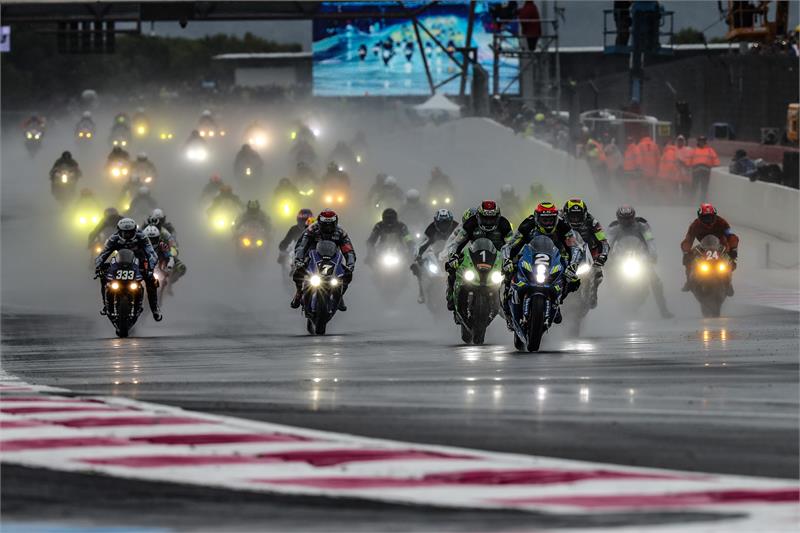 Rain, rain and more rain. The 83rd Bol d'Or will go down in the history books as a highly unusual race. As in 1988 and 1996 on the Paul Ricard circuit, the weather conditions forced the race to be interrupted from 6pm on Saturday to 6am on Sunday due to heavy rainfall. So the 24-hour race turned into a 12-hour race.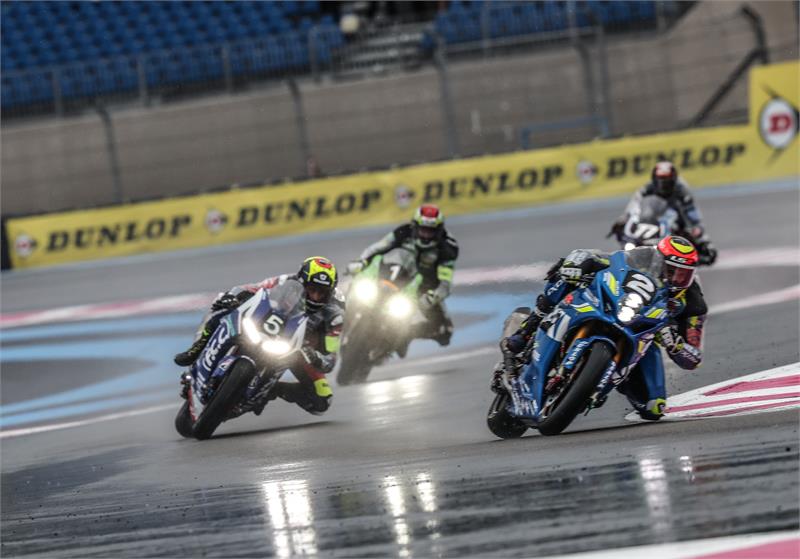 The Suzuki Endurance Racing Team won the Bol d'Or for the 17th time with riders Vincent Philippe (for whom this is both his 9th Bol d'Or win and his last time competing in the race), Etienne Masson and Greg Black. Most importantly, the factory-backed Suzuki tasted victory once again – for the first in the World Championship since their 2016 Bol d'Or win.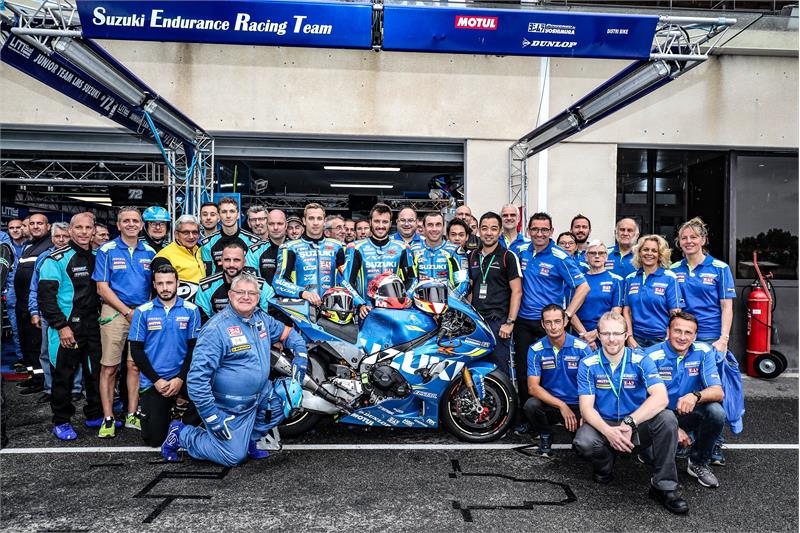 Even though the event was cut in half due to the appalling conditions, the competition was as fierce as ever. Three hours after the 6am restart and on a track that was drying out quickly, the leader F.C.C. TSR Honda France suffered an engine failure which shook up the entire race. Honda's lead was grabbed by the YART Yamaha and the defending champion, the Kawasaki France squad. Amidst a frantic battle between both teams, the rider were caught unaware by an oil spill which cause them both to crash out of the race forcing the two factory teams to withdraw as their bikes caught fire.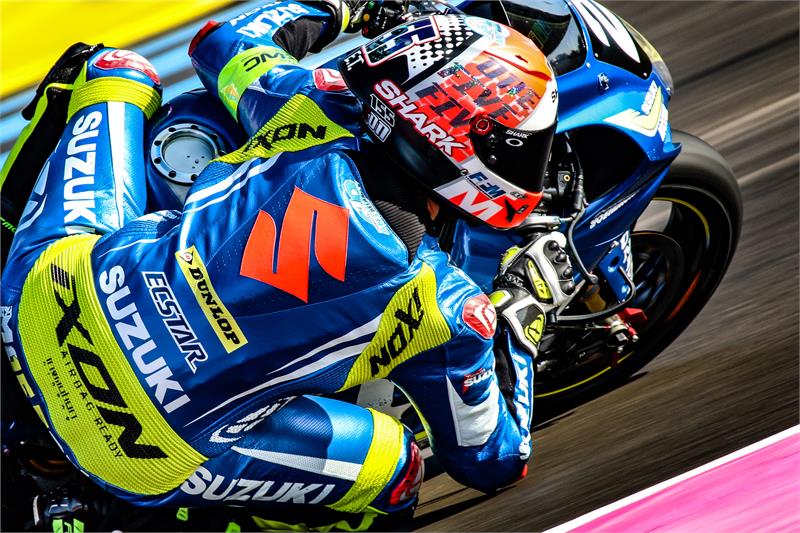 The opportunity was seized by the Suzuki Endurance Racing Team who were closely following the Yamaha and the Kawasaki. Suzuki managed to create and maintain a lead over their rivals. Their toughest competition came from the Polish squad Wójcik Racing Team.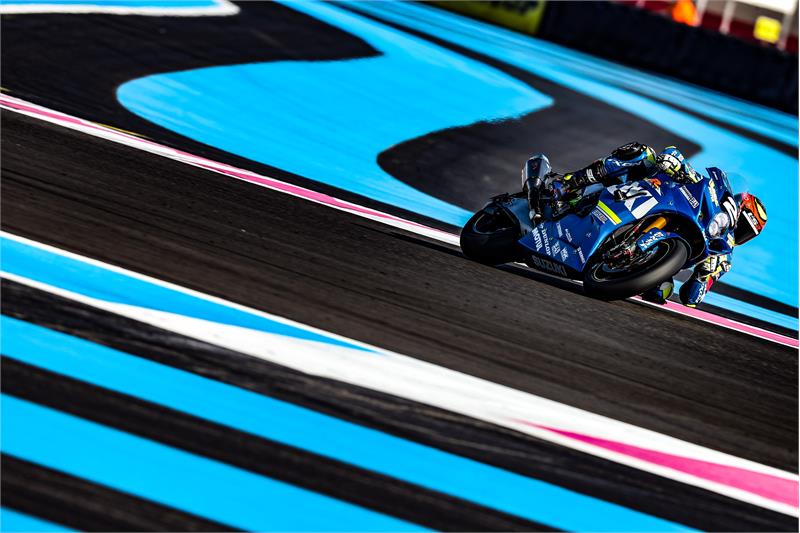 Damien Saulnier, SERT's new team manager, was awarded the Anthony Dehalle EWC Spirit Trophy as a tribute to his combative style, both in this race and since his arrival at the helm of Suzuki Endurance Racing Team this past summer.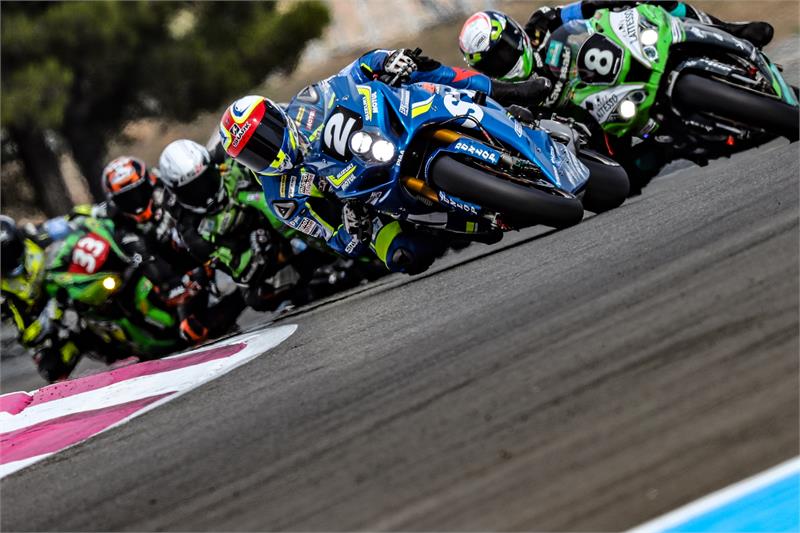 Picture credits: David Reygondeau @ Good-Shoot.com