Find stories, riders,
ambassadors

Motul
03 October
Sergio, you have been participating at the ICE RIB Challenge. What exactly is this challenge?
The Ice Rib Challenge is the sea crossing from Palermo to New York, passing the glaciers that enter the North Atlantic Ocean. It was a challenge not so much against the sea but against yourself. It's a way to test yourself in extreme sailing conditions and to overcome extreme challenges – both physical and mental.
How did you prepare the boat and yourself for this challenging voyage?
For the boat, I asked Nuova Jolly Marine to build a standard rigid inflatable boat with a few non-structural modifications. In order to deal with the cold, the wind and the storms, Toti Tappezzeria Nautica (nautical upholstery) provided me with a special nautical tent which acted as the pilot's cabin. Of course, I also had a radar, GPS, AIS system, Sat Phone, EPIRB, PLB and every security and safety device. As for my personal preparation, mental rather than physical training was the most important. In fact, I had a great coach, Paolo Loner, who guided me in this.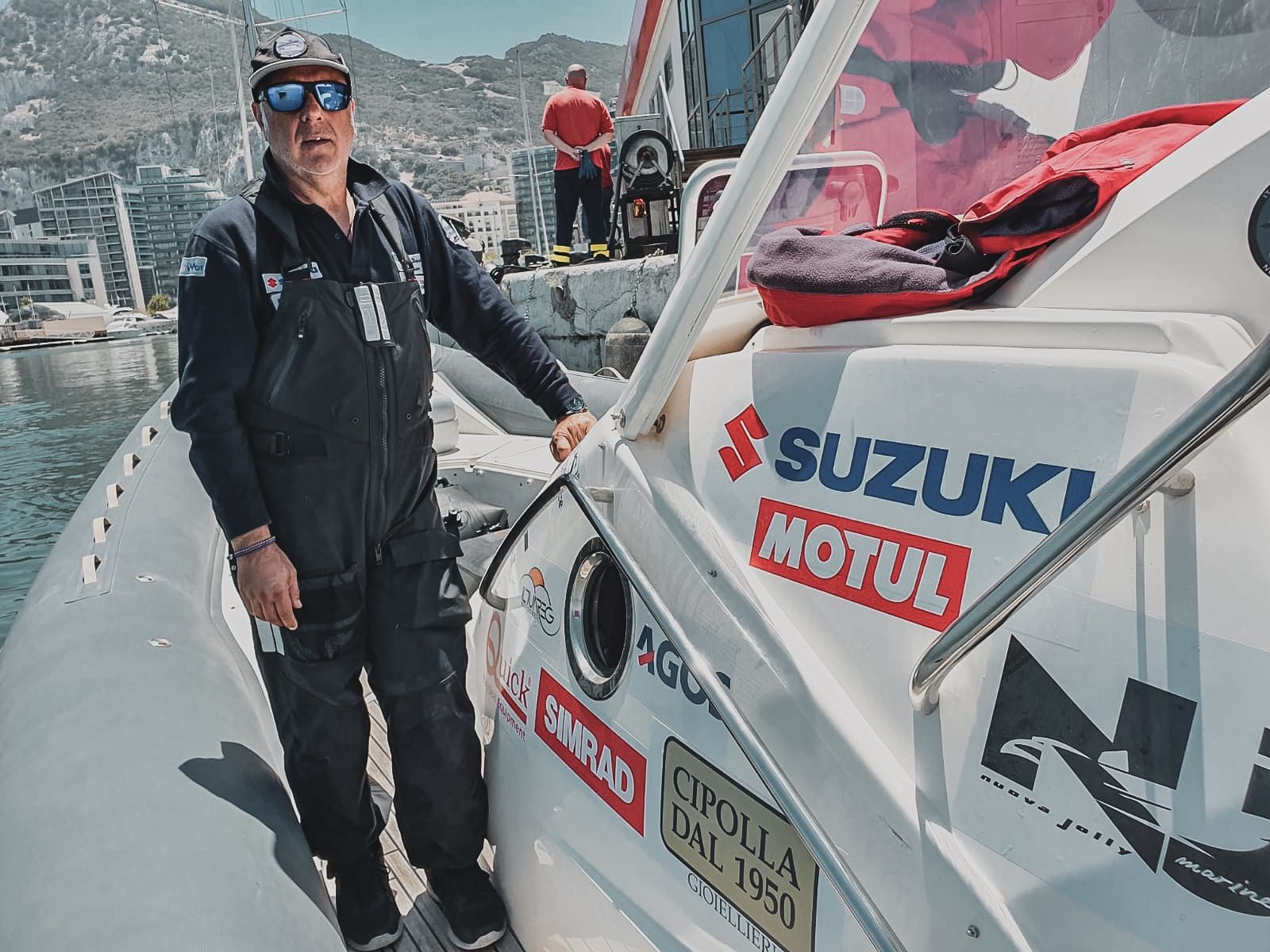 Which route did you take and why?
I chose to take a special route across the Atlantic, avoiding the Bermuda Islands for security and fuel autonomy reasons. I chose to take a route passing the glaciers of Iceland and Greenland as a metaphor for the pitfalls that Italian emigrants had to face in the past in order to reach the USA, but also to test the yield and resistance of the boat and engines at such extreme temperatures. The route I followed started in Sicily, passing the Balearic Islands, Portugal, Spain, France, England, Ireland, Scotland, the Faroe Islands, Iceland, Greenland, Canada and the USA.
Why would you travel solo on such an adventurous trip?
First of all, because I wanted to challenge myself. But also, because it's not easy to find a crew able to cope with all the problems and difficulties I faced, and actually it's not easy to find people who are available for about 2 to 3 months. These kinds of adventures are full of difficulties and unexpected events. That requires a lot of training, especially mental training. And even if you plan a finish date you can never be sure because everything depends strictly on the weather and sea conditions. If you cannot sail, you have to extend your stopover. Prudence and caution above all.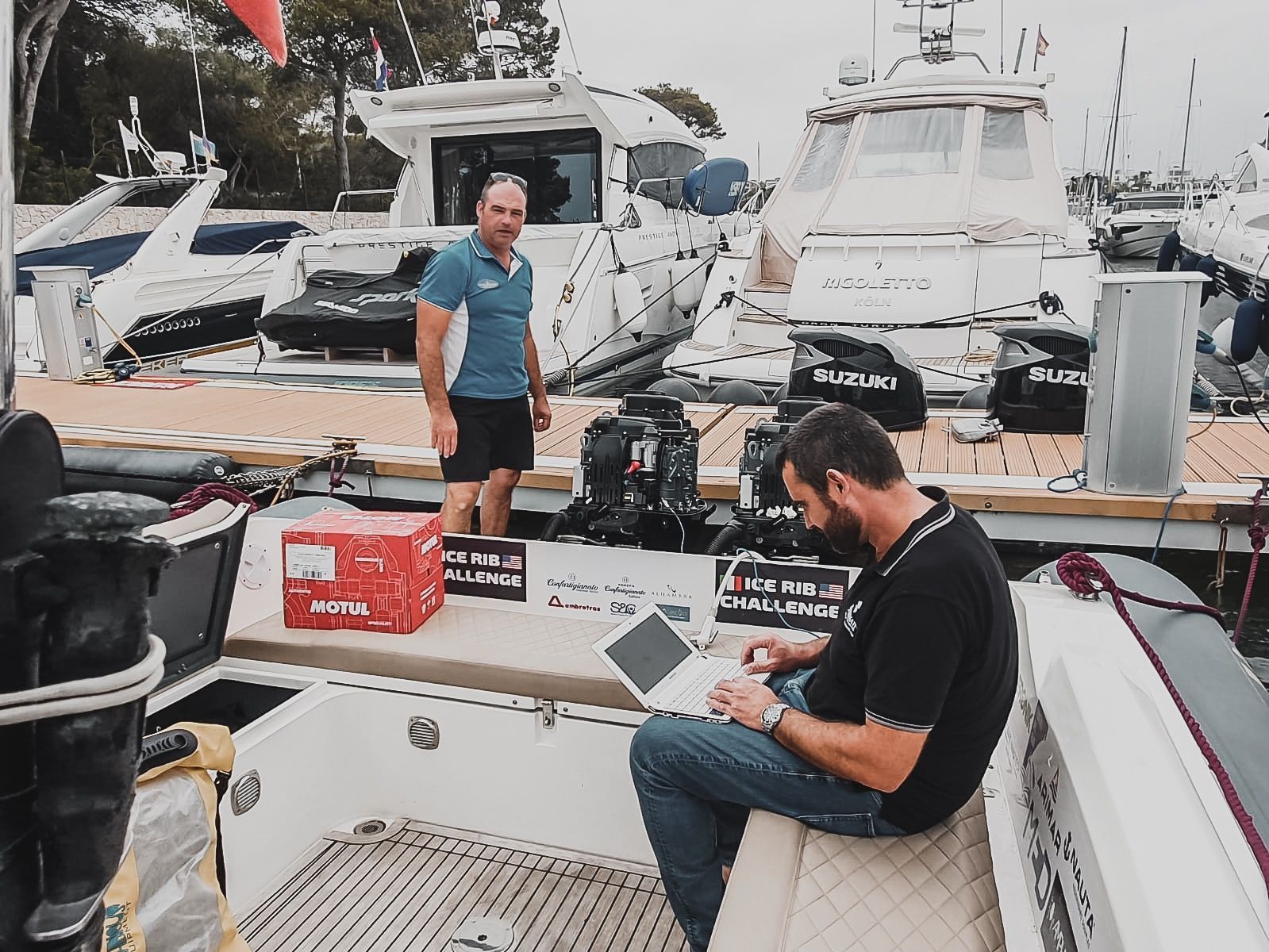 How did you manage to refuel en route, out in the open sea?
I had four fixed fuel tanks and around 15 barrels of fuel. During stretches in the open sea, in order to safely decant the fuel, I reduced the cruising speed to the minimum and whenever possible, I stopped completely, activating the autopilot. Using a special pump, I transferred gasoline from the barrels into the fixed tanks.
You are also drawing attention to marine pollution. How bad is it? And what can we do to solve the problem?
I am raising awareness of marine pollution, particularly pollution from micro-plastics. At the moment, I am not able to suggest what we can do to solve the problem. Micro-plastics are invisible, and several research institutes are working to find solutions.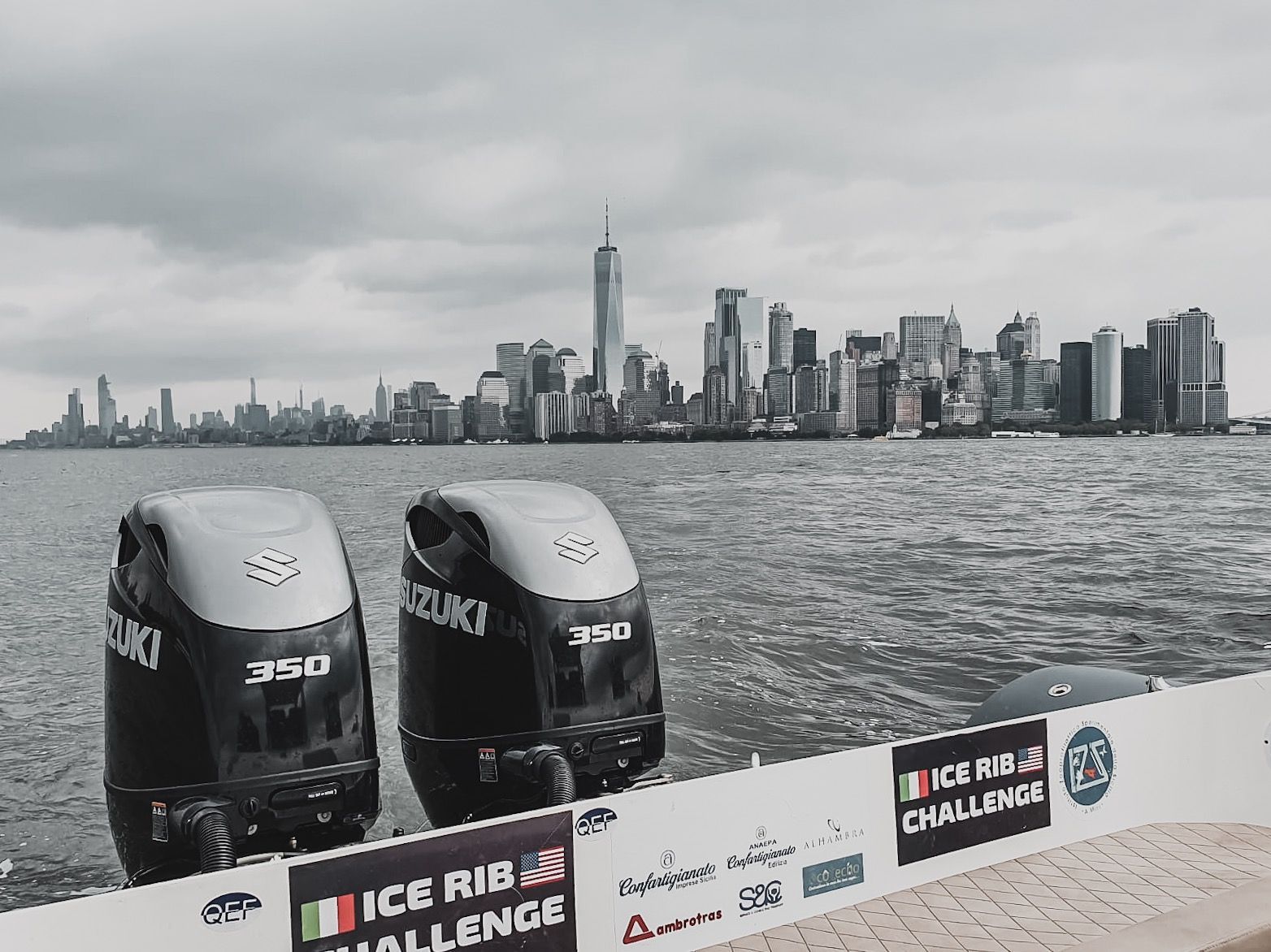 Suzuki, Sicily and Motul are some of the partners involved in the project. What was Motul's role?
Motul collaborated by providing oil and lubricants for the test drive and throughout the journey, kit to wear during the stopovers and a contribution to the cost of the fuel. This was very important because oil and lubricants work their way into the heart of the engine and enable the gears to work perfectly.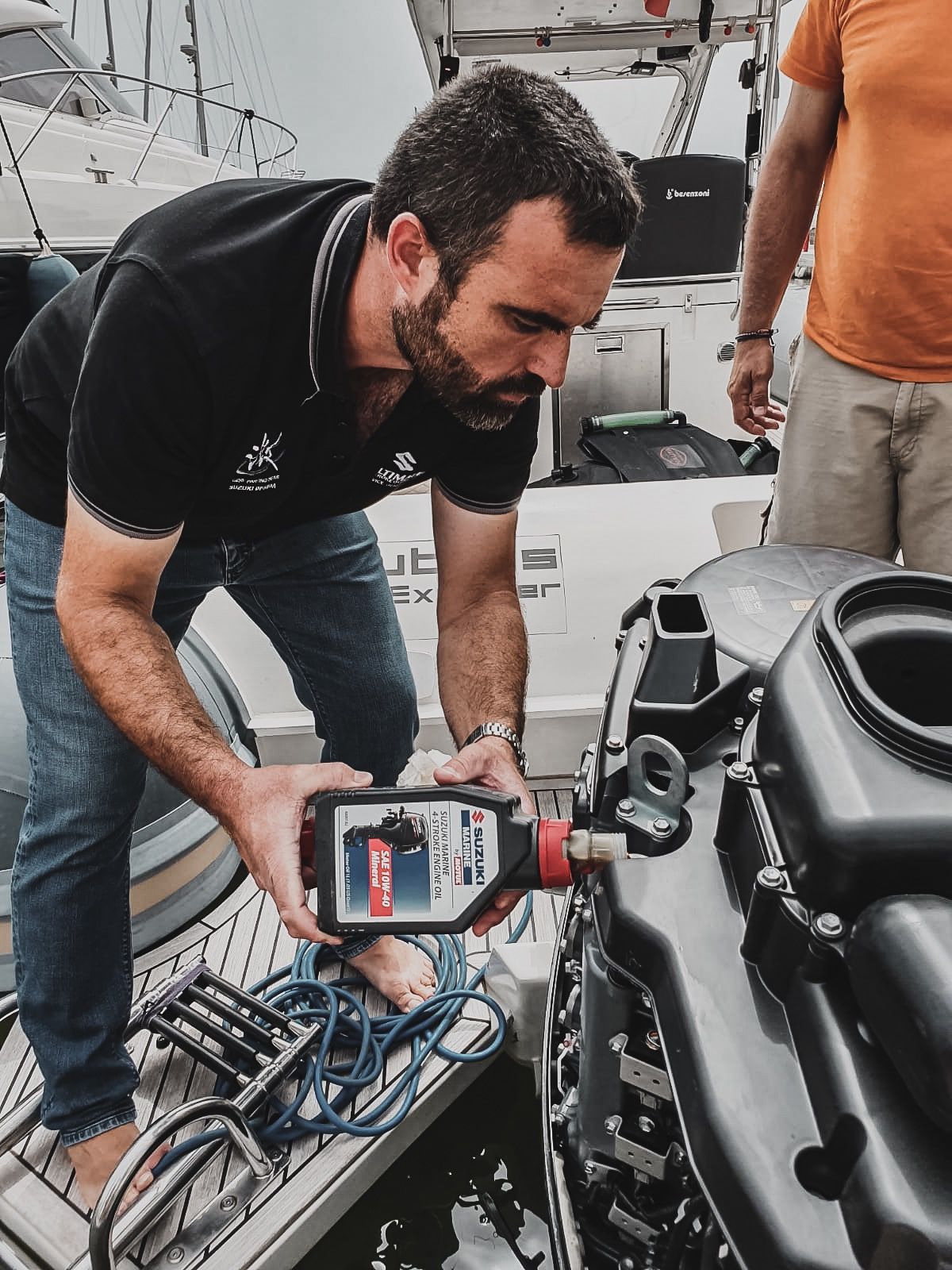 Which previous challenges have you taken on, and what will your next challenge be?
Before the Ice Rib Challenge, I embarked on other sea adventures:
In 2010 (from October to December) I sailed from Palermo to Amsterdam on board a 10m RIB powered by two outboard engines of 300hp.
In 2012 (from June to August) I sailed from Palermo to North Cape in Norway on board a RIB just 8m long, totally open (with no cabin or tent), powered by two outboards engines 150hp.
In 2015 I tried to reach Brazil on board a 9m RIB powered by two sterndrive engines. I left Palermo bound for Rio de Janeiro, but I had to stop in Lanzarote because of a fire in the engine room.
Finally, in summer 2017 (from April to June) I achieved my dream of crossing the Atlantic Ocean from Palermo to Brazil. I reached Brazilian city of Recife on board 10m a RIB powered by two outboards engines 200hp.
What will my next challenge be? I don't know yet. We'll see what happens.