Find stories, riders,
ambassadors

Motul
03 October
He went and did it. Cory Texter, a flat track racer based in Philadelphia, used to be in no-one's top five favourite list but in 2019 he came out swinging and pushed himself right up there, becoming the 2019 AMA Flat Track production twins champion. We caught up with him as the dust was starting to settle.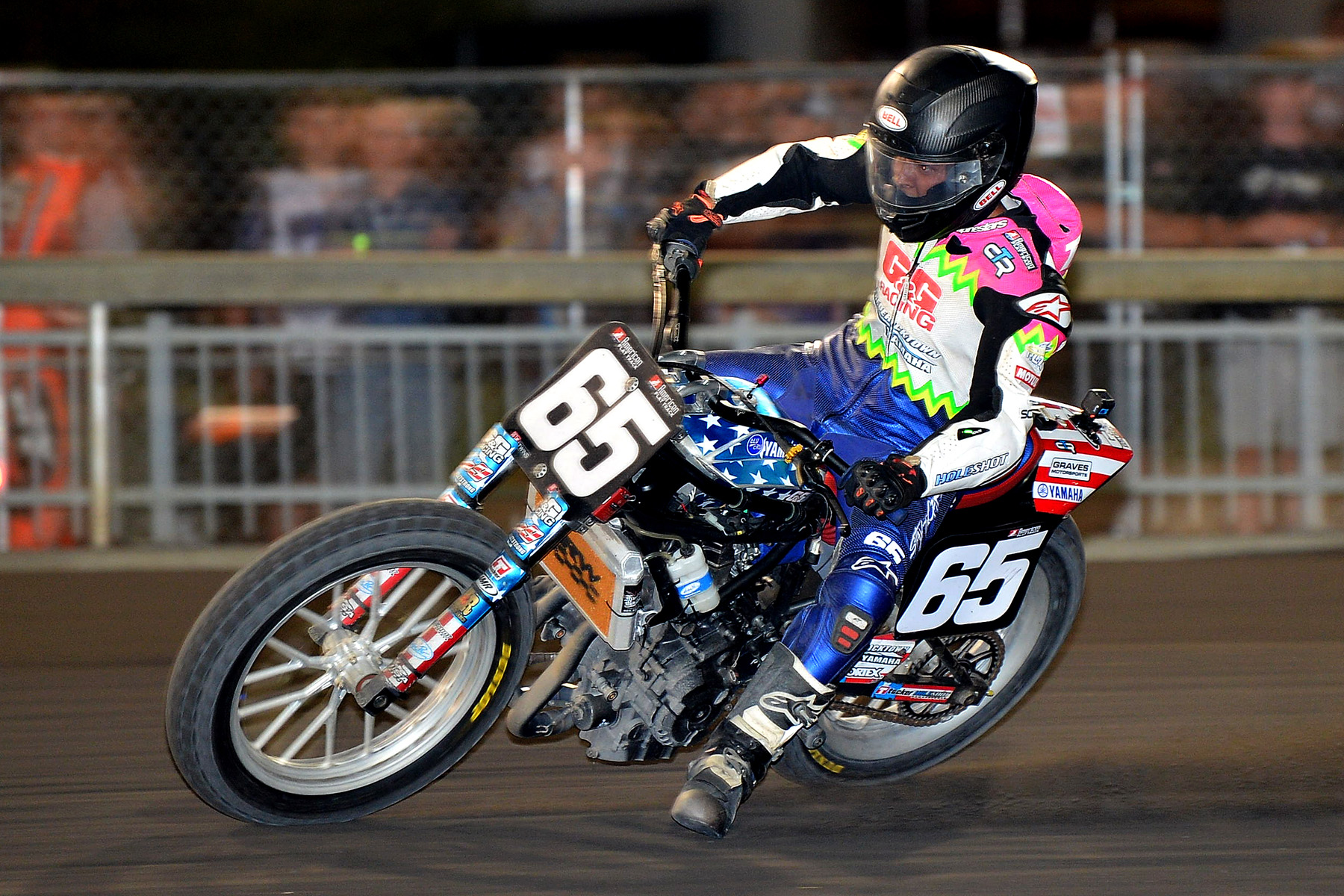 Cory what was your story prior to winning the big cup?
I grew up in the sport. Dad raced 16 years in AMA, and my sister races as well. The sport is really in our veins. I first really started racing full time when I was 15, which was a pretty late start. Since then, I've had a long journey in my career with a lot of ups and downs. I was always a good rider but never really the audience's favourite. There were races when I wasn't on top of my game and only managed to do a few events. When my father passed away, I didn't compete at all for three years. But I came back and started building my confidence again. I'm 32 now and now I have the feeling that I'm just starting to peak.
What makes a good flat track rider?
There are some really fast riders that never win a race. The thing with flat track racing is that you need really good race craft in order to win. I focus very hard on my starts. Previously I've started in tenth position and ended up winning the race. One thing I really push is my physical condition. When it's 110° outside, halfway through the race many guys reach their limits, but because I'm in better shape I can outlast them. You have to do as much as you can, because in the end there's only so much you can do on an oval dirt track…
How hard is your physical training in order to achieve that edge?
I take it to a new level. I probably train more than I should. I bike around 5.000 miles in a year, I run half marathons, I do about 14-hours of cardio per week. Recently I've got really into working on my body's flexibility so I'm even doing yoga. Besides that, I'm also a personal trainer and I train some of my competitors as well. I train with the guy who came second in the championship.
That's incredible! Is it safe to say that the flat track community is a tight-knit family?
Yes, absolutely. Everyone who comes into our sport notices that immediately. Obviously, in the end, they all want to win and sometimes that gets in the way of friendships, but that's rare.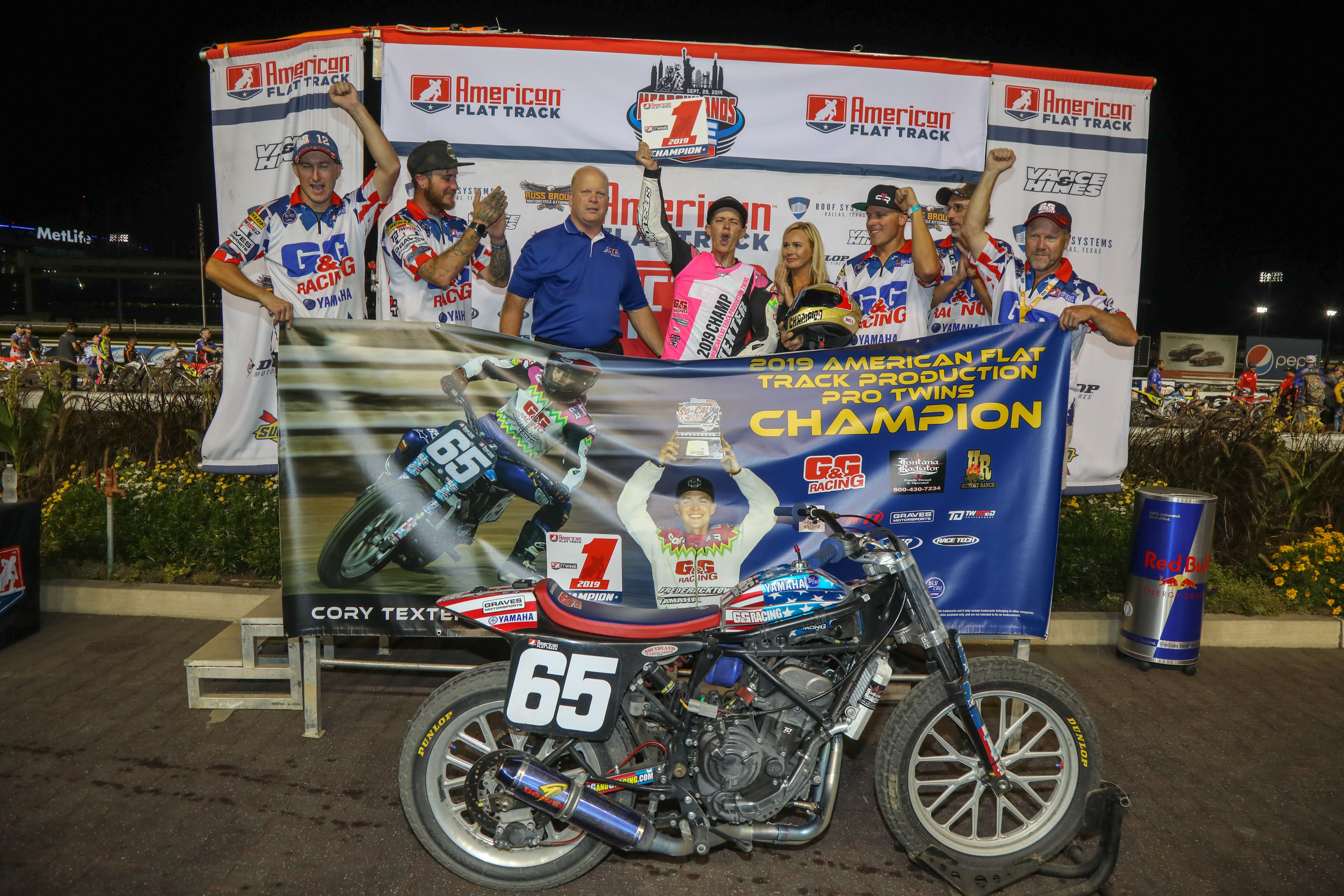 You were one of the first riders to compete on the Yamaha MT-07. Now you've won a championship with it, do you have a special connection to the bike?
Yeah, absolutely. I like it because, like me, it's a bit of an underdog. There are 30 riders in my class and about 20 of them ride a Kawasaki and there are about 5 Harleys and maybe two or three Yamaha's. So, to become a champion on a Yamaha in a field dominated by Kawasaki is a special achievement for me personally.
When you look back at this season what was your biggest highlight?
Obviously, last weekend when I won the championship was a big one. I mean I was confident, but I still felt a lot of pressure and when it all came down, that was a big moment. However, my favourite moment of the year was the very first race. No-one had their eye on me. Not even the AMA included me in their media photoshoot, which included about 30 riders. That night I won the first race of the season and got a few eyebrows raised. The night was made even better by the fact that my sister also won her race as well. We had a big party afterwards. (laughs)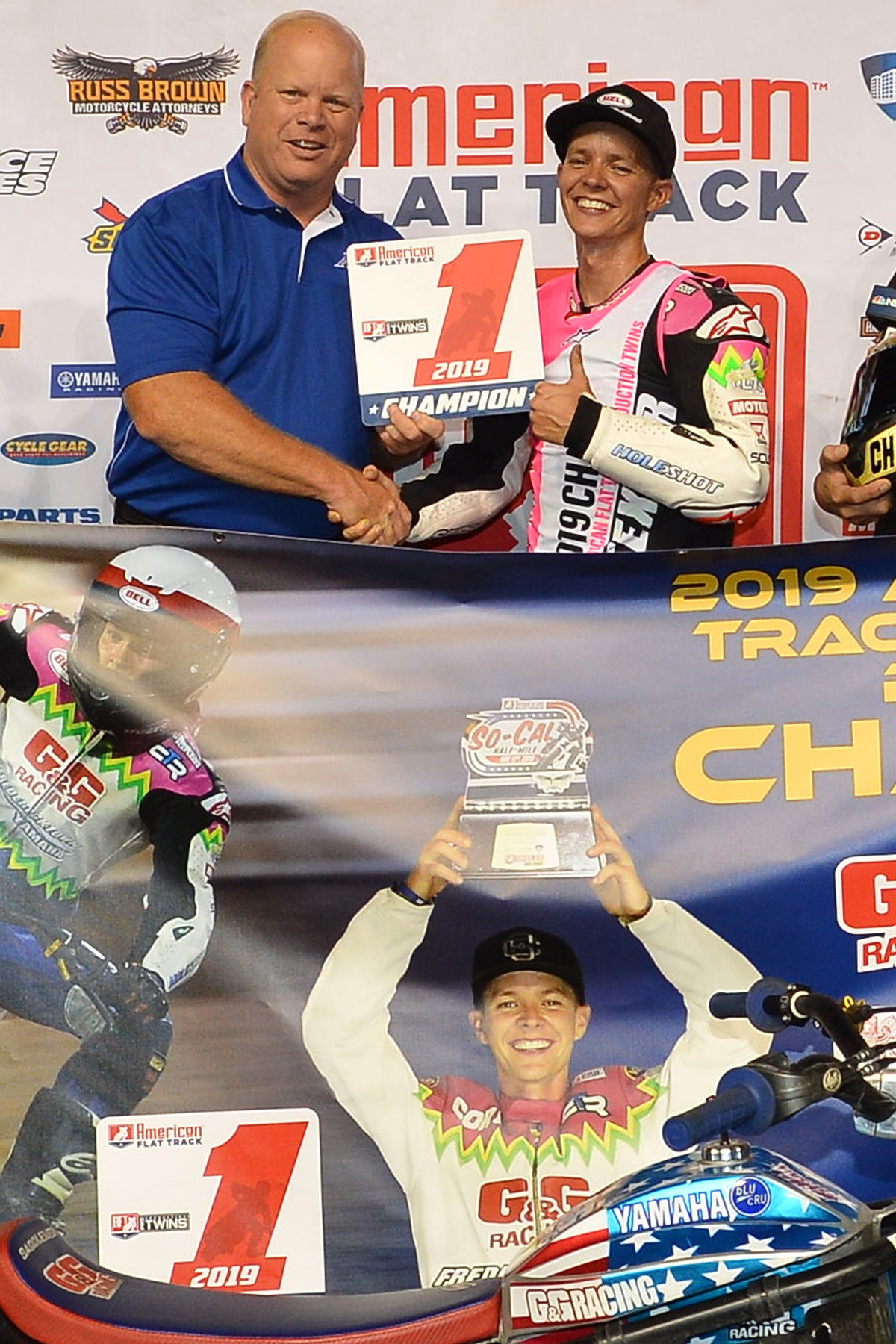 How did your relationship with Motul come to fruition?
I always wanted to team up with Motul. To me they're like the Rolls-Royce of lubricants so throughout my career I've been pushing to get there. As I said, I've had my highs and low in my career, so convincing partners wasn't always easy, but Motul believed in me and now I'm happily running 300V 10w40 in my bike, with a nice red patch on my suit.