Find stories, riders,
ambassadors

Motul
15 November
Stephane Bouvier and Pompy ride for charity!
Some stories are more impressive than others. But one of the most impressive we've come across so far, is the story of Stephane Bouvier and Pompy. Bouvier is a Dakar rider and competing endurance rider, while being a professional firefighter at the same time. He runs a charity foundation with his trusty sidekick Pompy, a small Teddy Bear. Stéphane's charity project is purely focused on helping young children in distressing situations.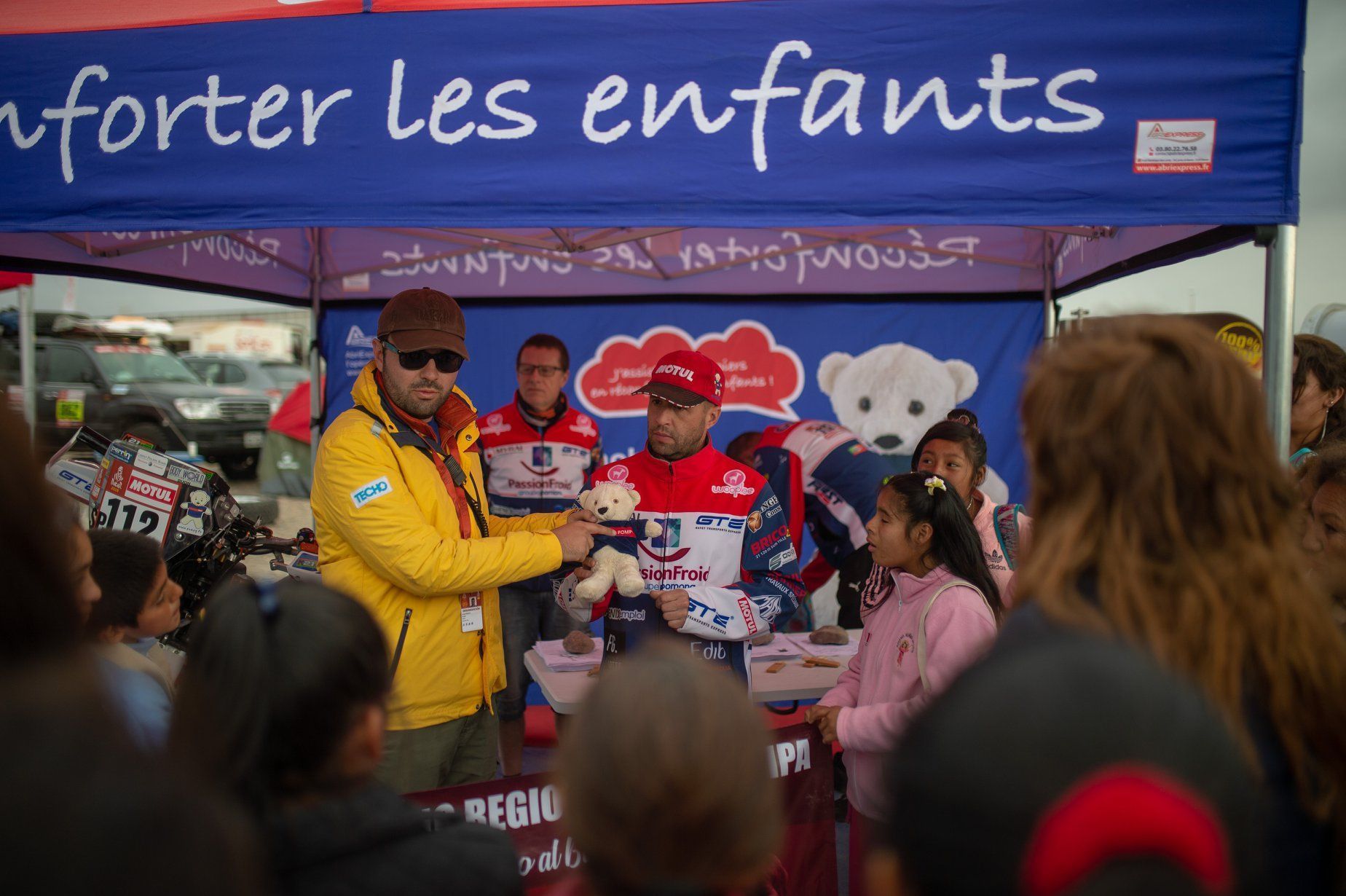 Stephane, you are both a firefighter and a rally rider, how do you manage to combine these two passions?
My father used to ride Motocross, so I spent much of my childhood on the dirt track and even rode a bit myself. Because motocross is so expensive, I didn't really get a chance to ride myself. When I turned eighteen, I joined the firefighters in Paris and one of my fellow firefighters was also a rider. I spent my first wage on a bike, and I started riding again. I competed in various championships and really enjoyed doing so. Combining it with my job is not easy but I love doing it very much. I've been a firefighter for over 20 years now.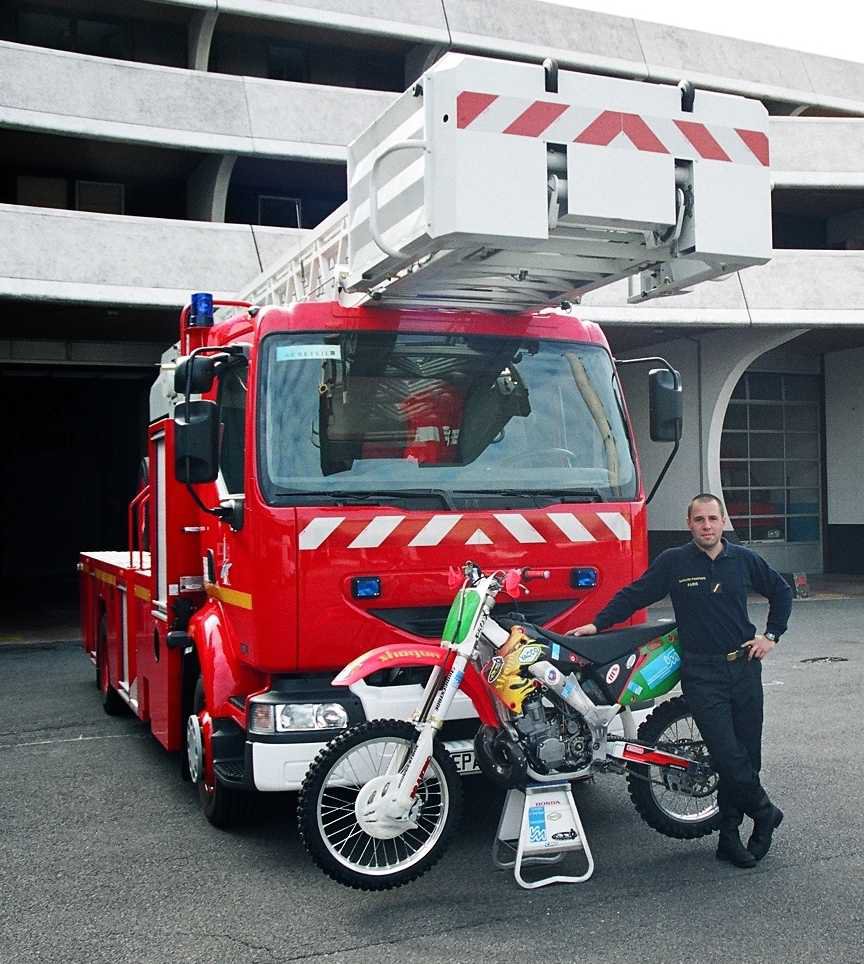 What made you change to Enduro and eventually the Dakar?
At one point you just become too old for Motocross (laughs) so I switched to Enduro. Together with another firefighter I started competing again this time in Enduro championships. I participated in the 'Rally du Maroc'. Before you can be selected to enter the Dakar Rally, first you have to prove yourself.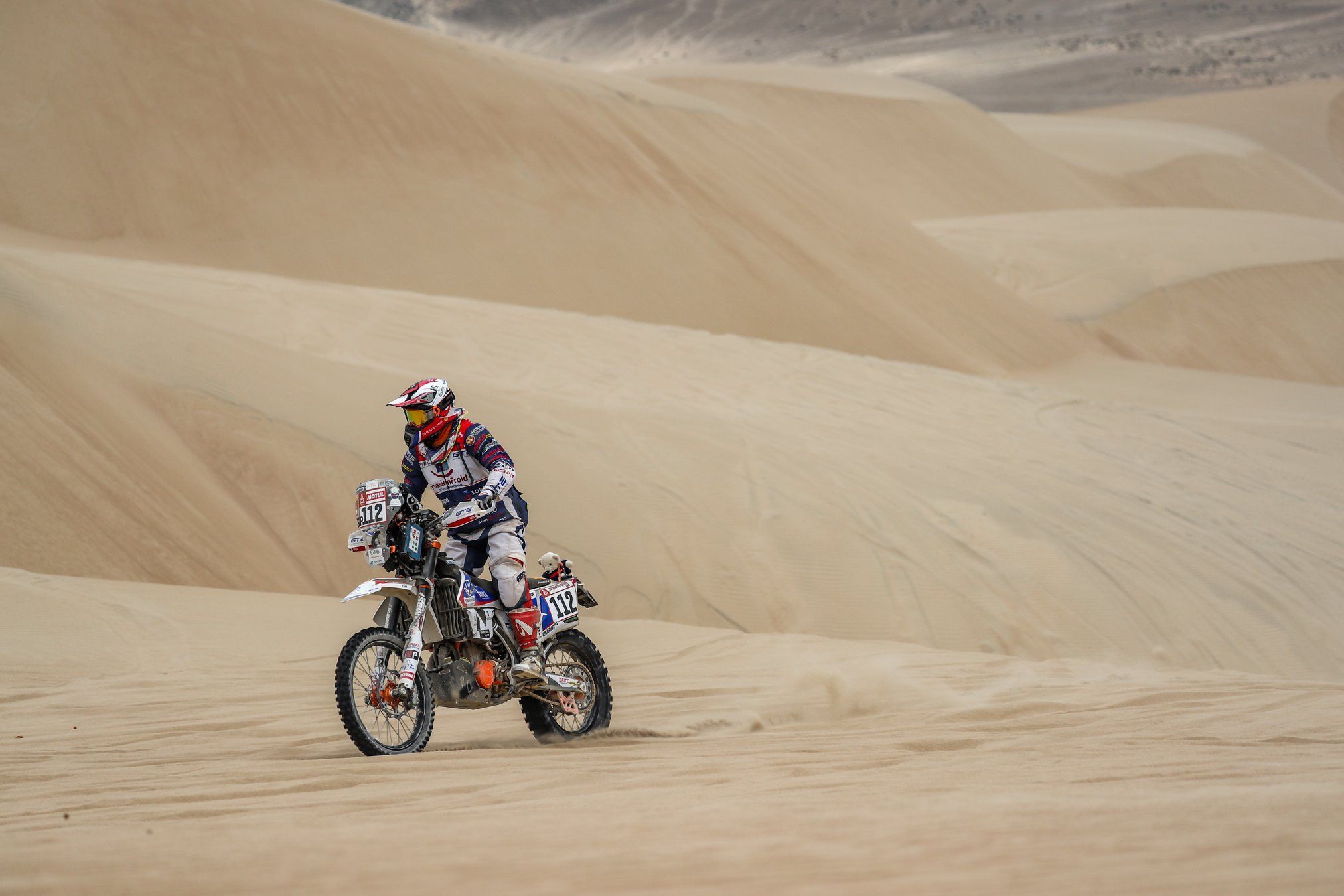 How was your Dakar experience?
It was tough, as you would expect, in the Dakar rally I was struck with bad luck twice. During my first attempt I started in the 'Original by Motul' category. At the start of the first stage the bike already felt weird and later on it just ceased. The machine was completely revised and had all new parts on it. To this day, I still don't fully understand what went wrong. When I came back to the bivouac, I decided I wanted to stay and help the other with their bikes. As I wanted to continue my first Dakar experience. But mostly because that's the real spirit of the 'Original by Motul' Class.
For my second attempt I put together my own team and organized a support truck. I was selected to compete in the FIM category amongst the big boys and that's how I like it. Honestly, I'd rather like to be last in the Pro Category than the first in the Amateur Class. It's just a matter of perception for me. The event started well, but in the second stage I got caught in some fesh-fesh. Despite all the sealings and filters some of it got into the engine and it was all over in a matter of minutes.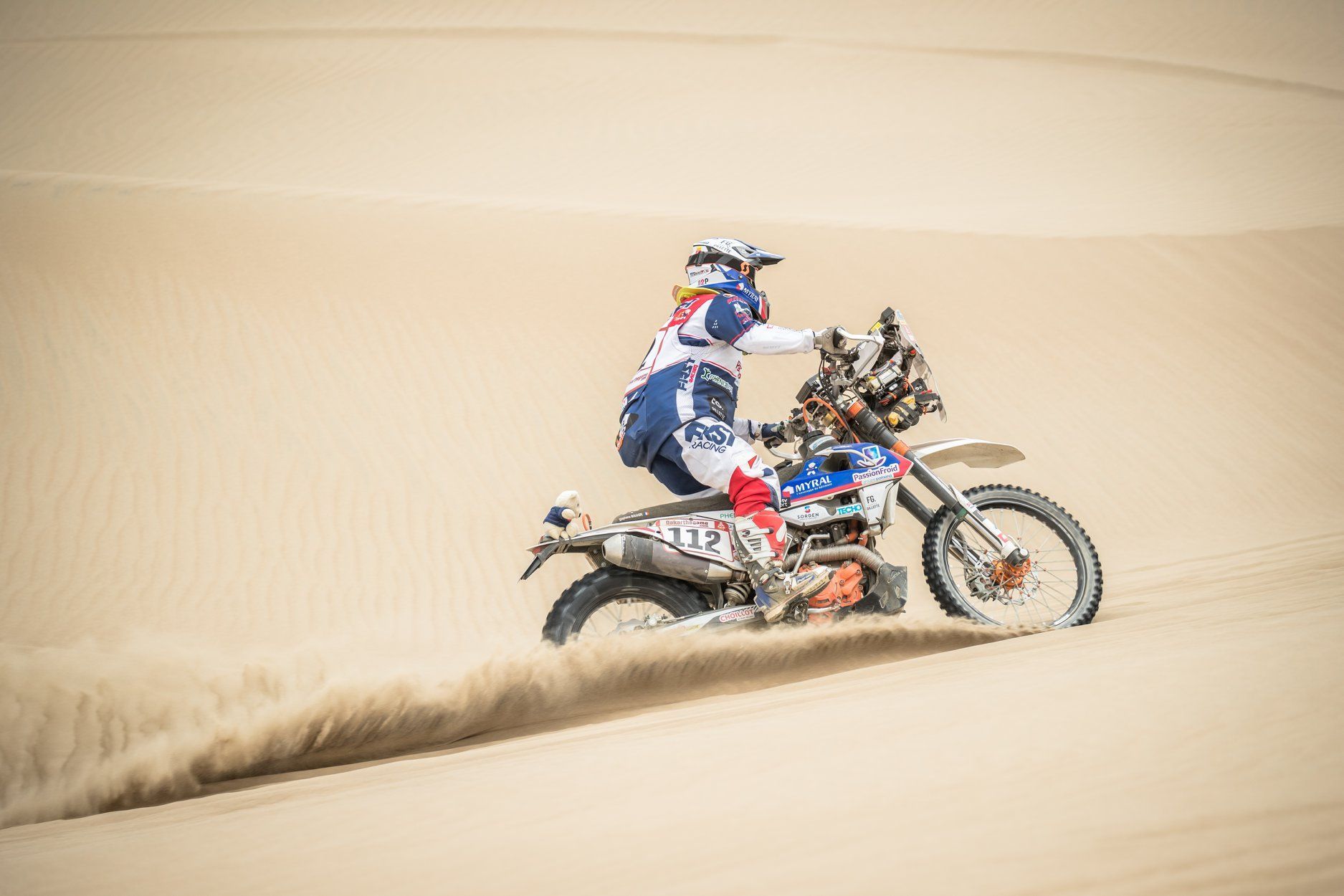 What is the Pompy project all about?
Pompy is a Teddy Bear, he's part of a project I created. It's a tool for emergency staff in order to communicate with children in distressful situations. A child in shock might not always be able to explain where it hurts or what help he needs. With Pompy at his side, he can explain it by pointing to the little cute bear. It's a very effective tool to have onboard in an ambulance or a Fire Truck. I sell Pompy's through the region and my motorsport activity is another great way to promote Pompy. My goal is to have a Pompy in every ambulance in the Cote D'Or or maybe in every ambulance in France!