Find stories, riders,
ambassadors

Motul
27 February
He's widely considered one of the greatest motorcycle riders ever, chalking up nine world championship wins and completing more Grand Prix than any other rider. Unsurprisingly, Valentino Rossi has earned himself a legion of dedicated fans. But one in particular stands out. Jorge Martinez Lucas.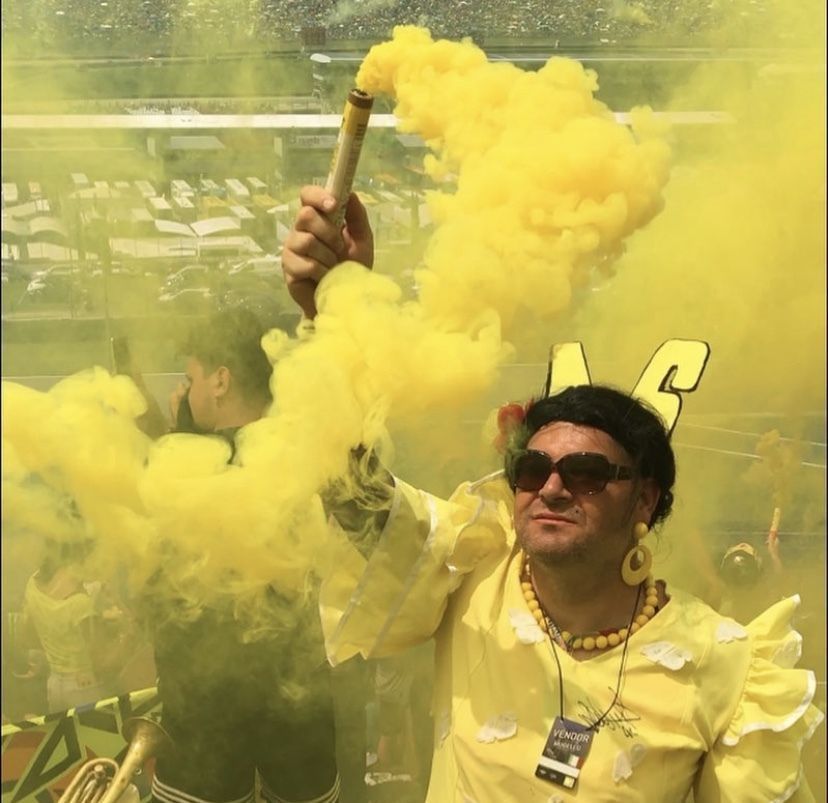 Because Jorge is no ordinary fan. Not only has Jorge a tattoo of his idol inked on his arm, but he's painted pictures of Rossi on his truck and motorbikes and devotes himself to running a popular Rossi fan page on Instagram. His dedication hasn't gone unnoticed. Two years' ago, he won a coveted Motul Superfan prize, giving him unrivalled access to MotoGP. Rossi's even invited Jorge to his 'Rossi Ranch', his secret retreat in Italy that's a nirvana for bike fans. We caught up with Jorge for a chat. And yes, the name Valentino Rossi might have come up more than once.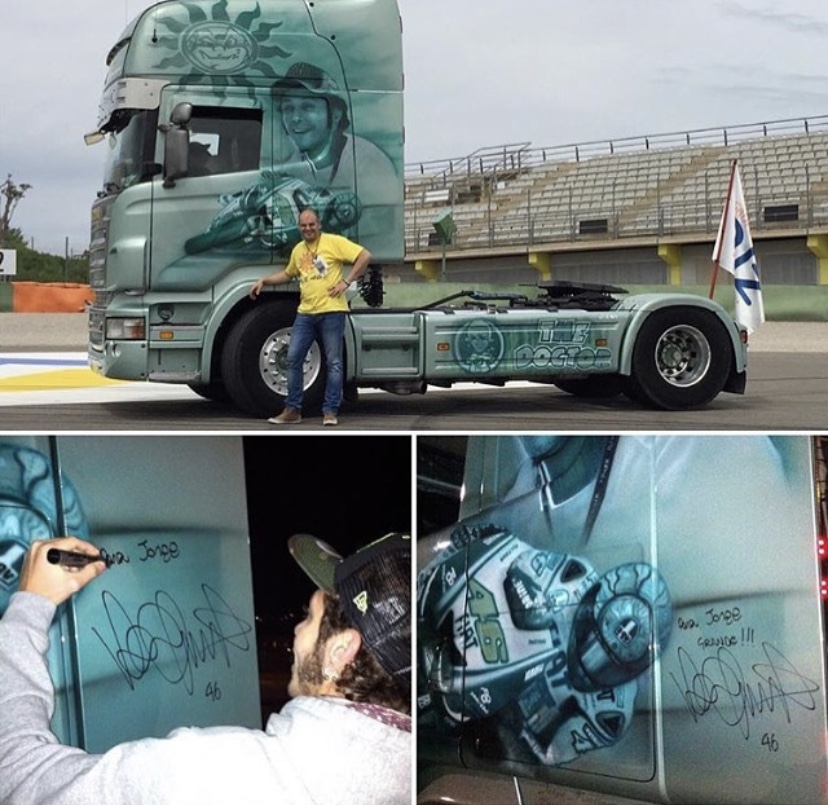 What's the difference between a fan and a super fan? What would a super fan do that an ordinary fan wouldn't?
In Spain we say that "one image is worth more than a thousand words". If you have a look at my Instagram (Jorge_vr46) you'll see that I'm more than a fan. I like to think I'm Valentino's number one fan. After all, would an ordinary fan have a tattoo of him on their arm? Or paint their truck with images of him riding his bike? I'm more than a super fan. I'm a Valentino crazy fan.
Do you go to all of Rossi's races?
To follow Rossi around the world, going to each of his races, would be my life's dream. I would love to be able to go to each world championship race and see Valentino race. It would be amazing. Each season I do my best to go to the four Spanish Grand Prix, plus one or two more in Europe. This year I'm planning to go to Mugello and Assen. I like to ride to the events, so I'll be on my bike, as usual. And yes, my bikes have a picture of Valentino on them.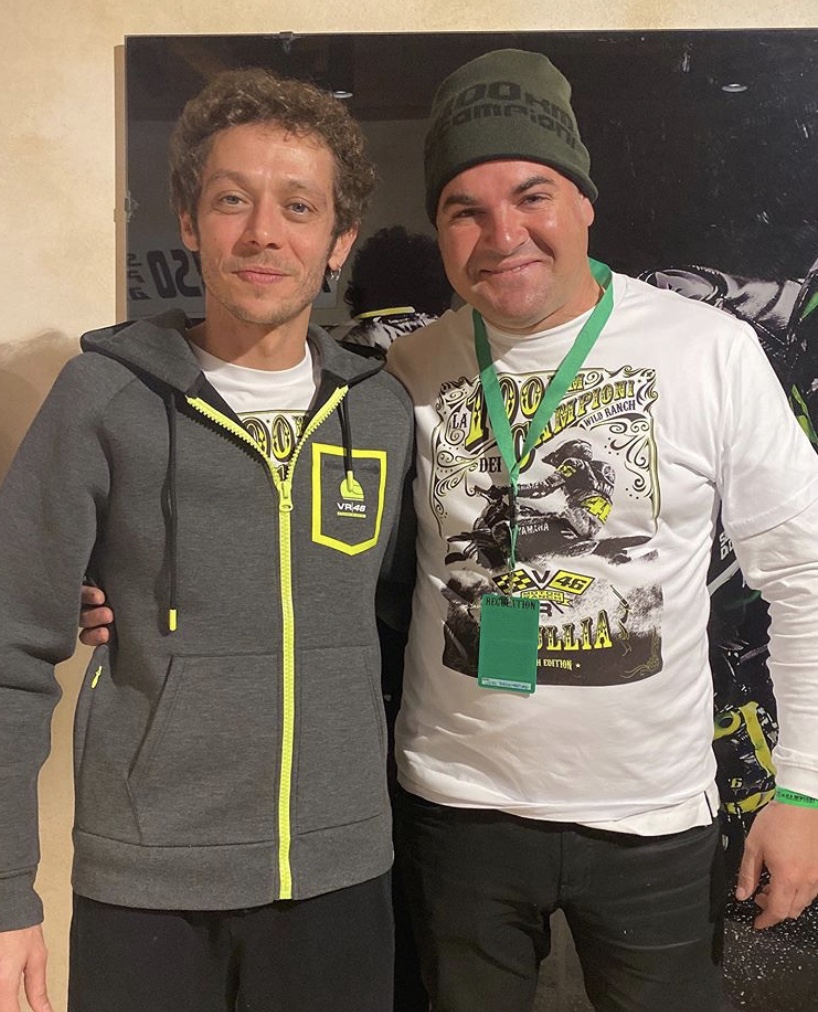 How do you find the time to be a super fan?
It's very difficult to make the time. I'm always busy working with my truck so I have to make a really special effort to see him race and be a devoted fan. But my passion for Valentino is relentless. I always think that there's less and less chances of seeing him ride because of his age and that makes me do crazy things to be next to him.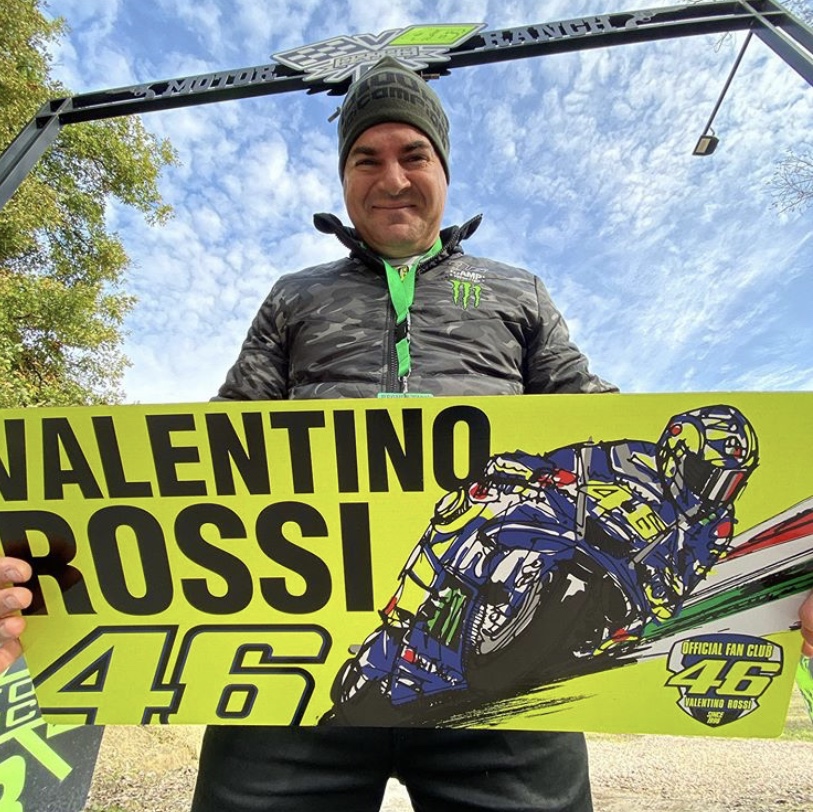 What's your favourite Rossi moment?
My favorite racing moment was in Welkom 2004, in his first Yamaha race, which he won. To see him go from strength to strength and win more and more races has been amazing to see. Next to that, I have two more favorites: the day he signed my truck in Valencia in 2013, and in November 2019 when he invited me to his Ranch in Tavullia, Italy.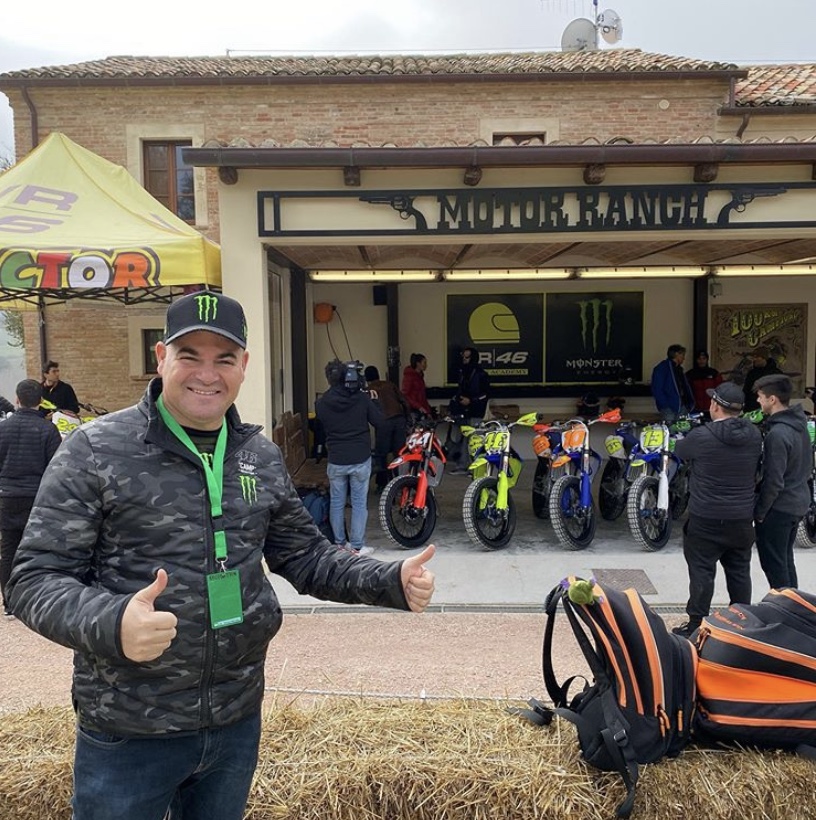 Describe what it was like to go to the Rossi Ranch?
That a world superstar such as Valentino Rossi knows who you are, and invites you to his house, is a situation that I will never be able to thank him enough for in a lifetime. I was with him and his girlfriend Francesca, who was incredibly nice to me. I will never forget that weekend!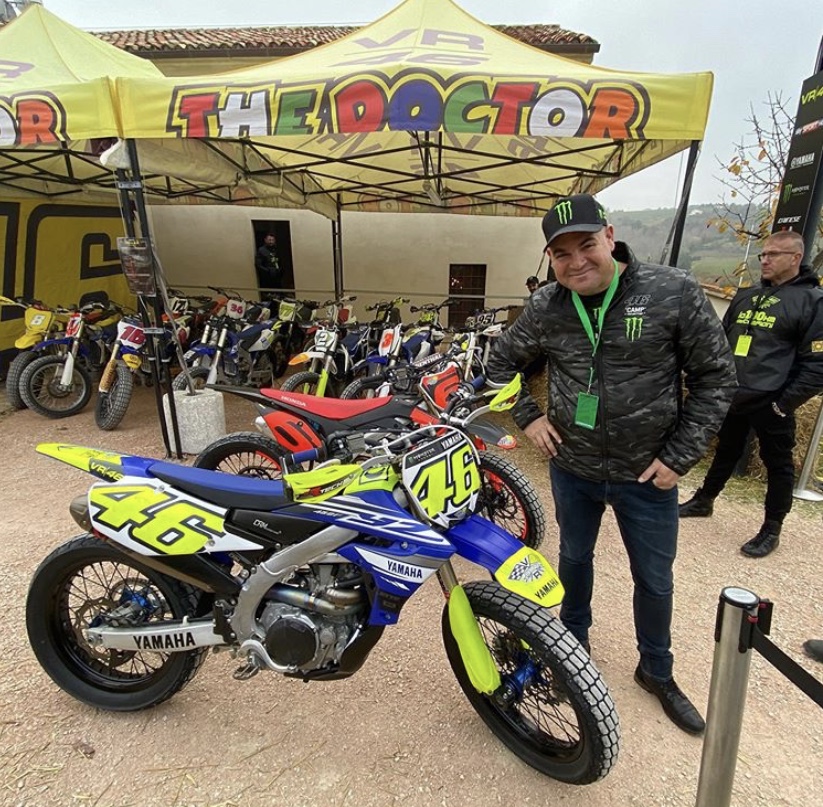 Trick question: who's the greatest motorcycle rider of all time?
The best rider of all time? First name Valentino, last name Rossi. He's won more world titles than anyone else and preferred to search for challenges by going to other brands. It shows you what a talent he is that he's won so many titles. This year, he's starting his 25th season. I repeat, his 25th season! He deserves the respect from every single MotoGP fan. LONG LIVE VALENTINO ROSSI!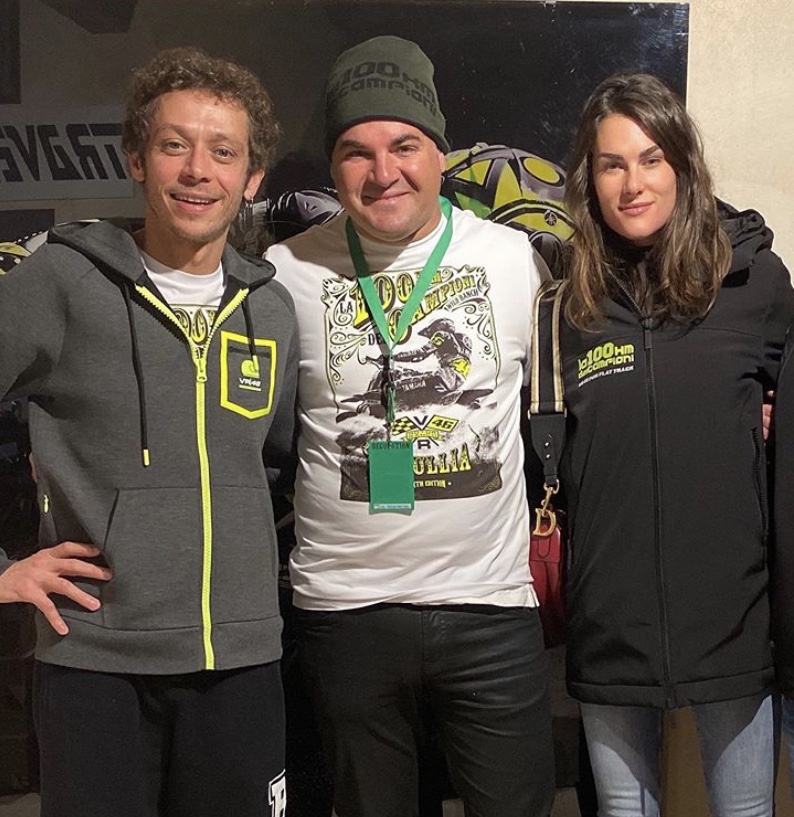 Check out Valentino Rossi's Moto Ranch Jorge was allowed exclusive access too:
And the making of Jorge's tattoo: