Find stories, riders,
ambassadors

Motul
05 March
Take a surfboard. Strap on a motor. And you've got an extreme sport that's described as a cross between snowboarding, jet skiing and surfing. In fact, it's a highly technical piece of equipment born from a background of racing. JetSurf allows its riders to skim across the waves at speeds of up to 70kph – and naturally it's spawned an international competition that's attracted names from the worlds of MotoGP and MotoCross. We caught up with JetSurf Southeast Asian dealer Warren Woon to find out why this is a sport to watch.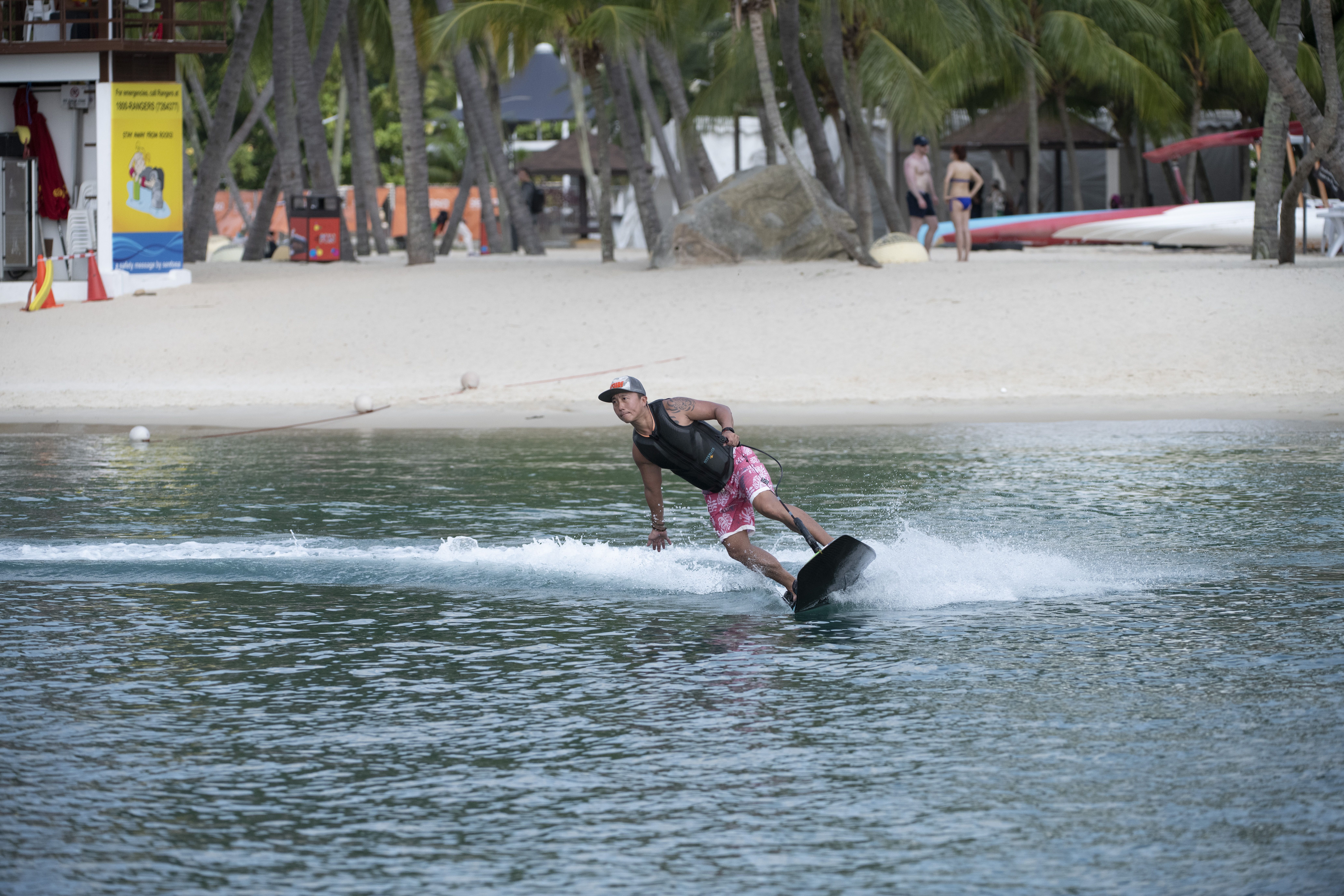 Warren, what's JetSurf?
JetSurf is a motorised surfboard that's created in the Czech Republic by a company called MSR engines. They specialise in small engines, the type you find in go-karts and model aeroplanes. One of the founders, who has a background in car and bike racing, really wanted to be able to surf easily. That's why he decided to make a motorised surfboard. But it's really became something else. It's actually a lot more extreme than regular surfing because of the speed.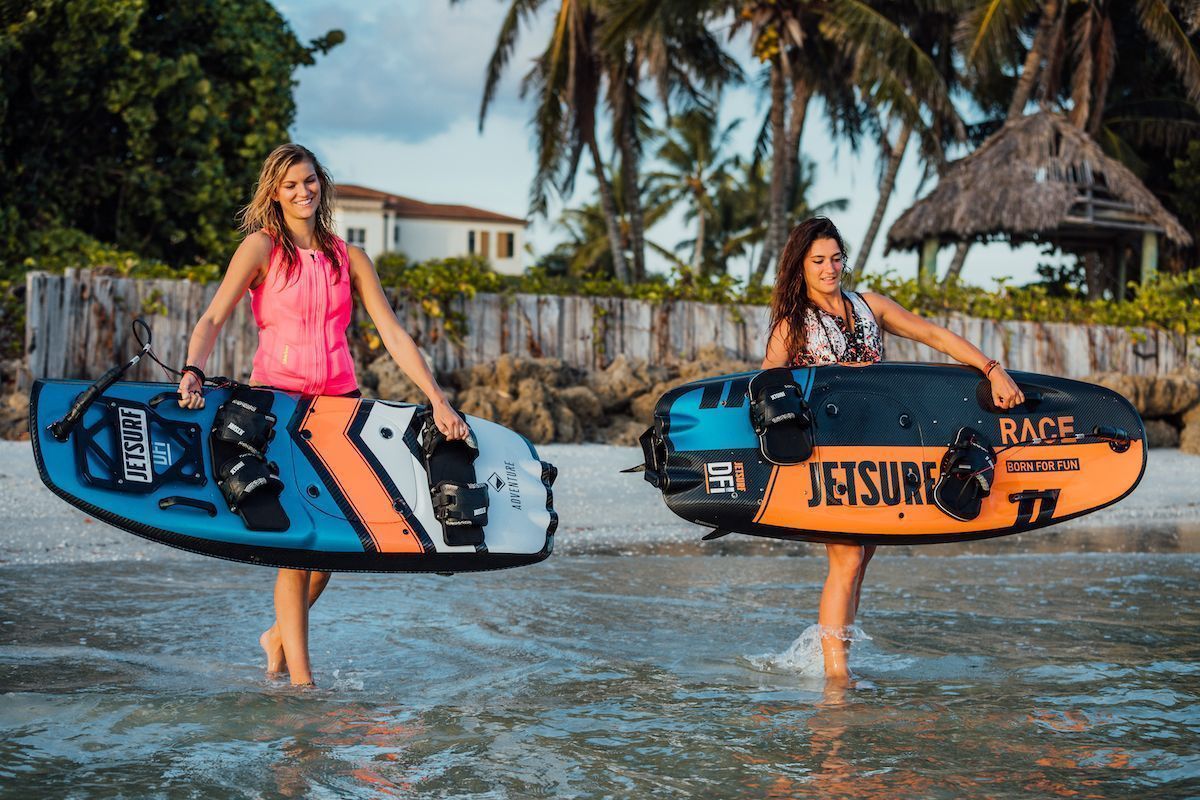 What speed do the boards go at?
Looking at the lower end base model it'll go up to about 50kph. The top-spec Race Titanium gets close to 70kph. All this is based on individual customisation and tuning, as well as the rider's bodyweight. The lighter you are the faster you'll go.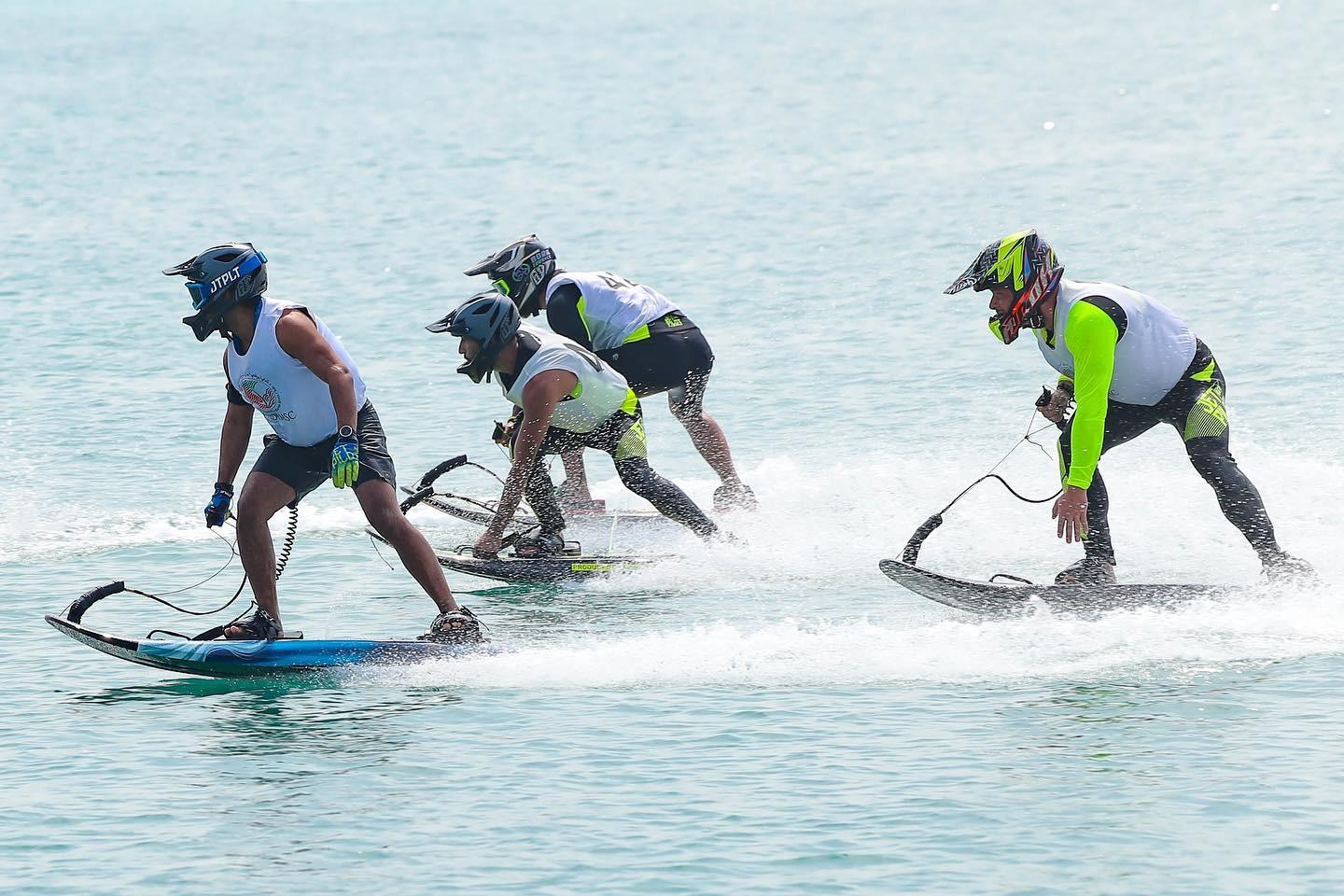 In a way, JetSurf has turned surfing into a motorsport. Would you agree?
Absolutely. It's really a motorsport and a combination of surfing, snowboarding and jet skiing all in one. For the guys who've done a lot of snowboarding it's a pretty similar feeling, except the ground is moving. You've got to watch your terrain. Waves are always different and choppy. Wind is also a factor.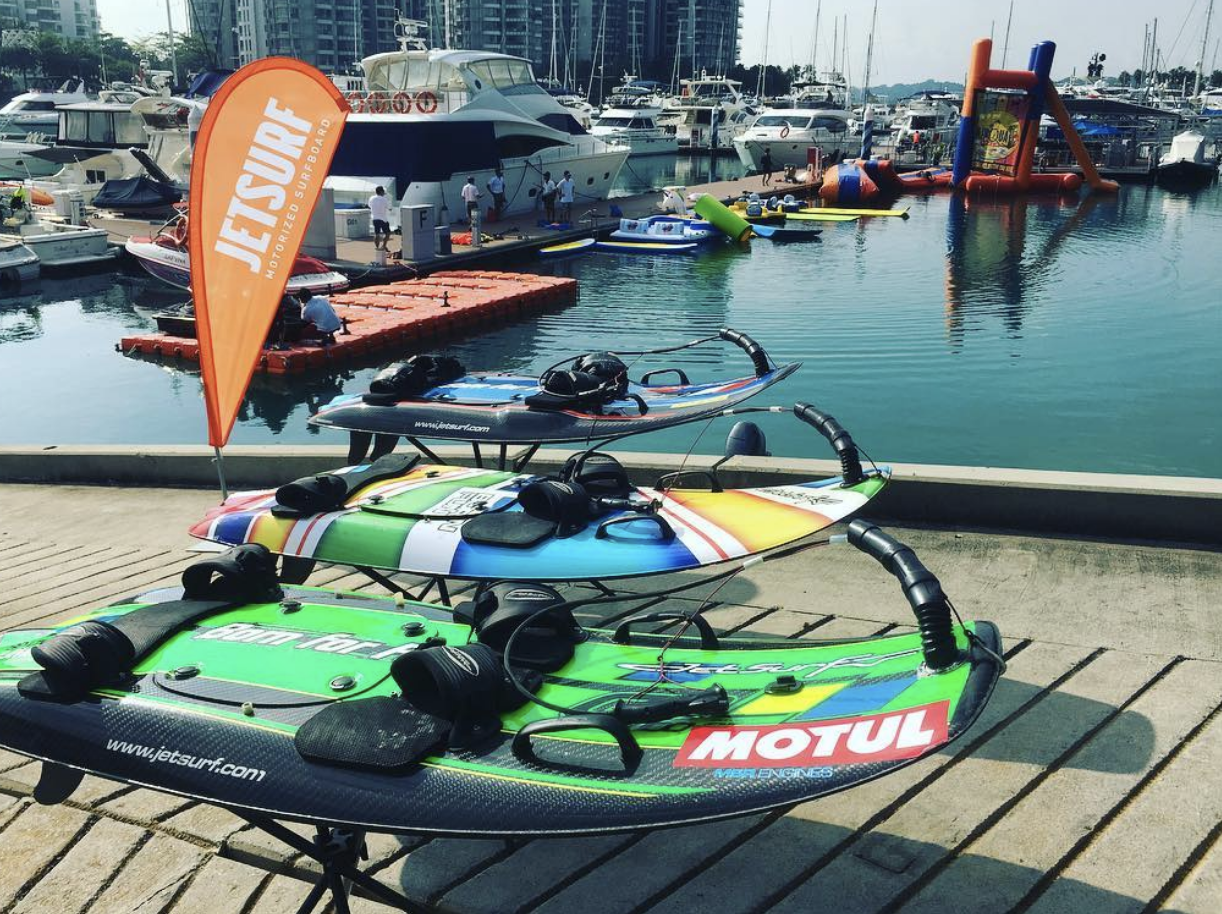 Who rides them? Surfers, skiers, motorbike riders?
It's a whole different bunch of people. You've got elite athletes from stand-up jet ski, MotoGP, MotoCross, snowboarding, skiing and surfing all riding JetSurf competitively. Before the Brno MotoGP got underway this week, the riders had a go at JetSurf and loved it.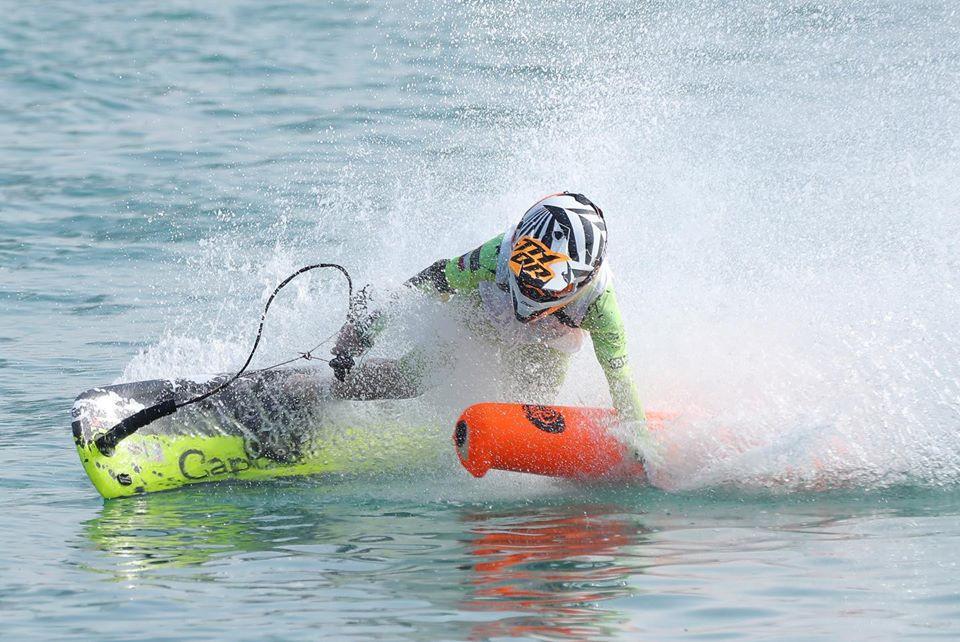 Is there a worldwide competition?
Yes. It's called the MotoSurf World Cup series. Motul sponsored the Singapore round. A lot of the races happen in Abu Dhabi, Czech Republic, United Kingdom, Russia, USA and Dubai. JetSurf is an easy craft to be carried by plane or car. It's one of the most affordable motorsport disciplines around.
Do you compete?
I ride JetSurf as a hobby and do a couple of races. But I'm getting a bit old for it. I still try my best, though.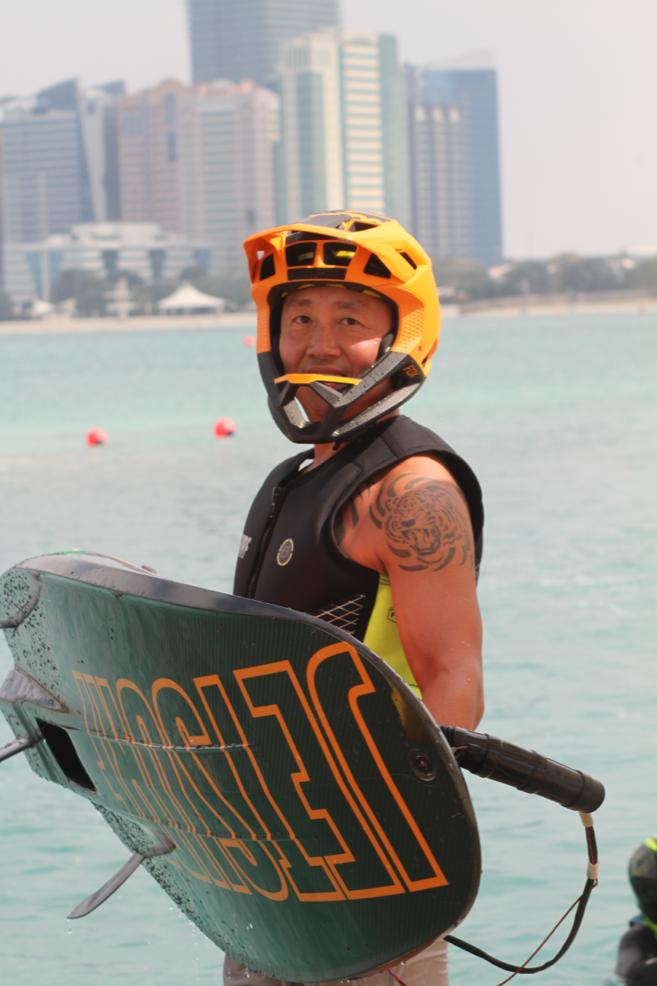 Could you describe what it's like to ride one?
Exhilarating. The adrenaline is pumping. It's like skiing or snowboarding. It's very taxing on the thighs and core as you're constantly in a semi-squat position and always adjusting your bodyweight and fighting the wake created by the riders in front of you. You're also constantly battling the elements in the ocean. What might be a calm day can suddenly turn quite choppy with the current and the waves. You need to read the water to negotiate high speed turns. It's not as simple as riding the waves.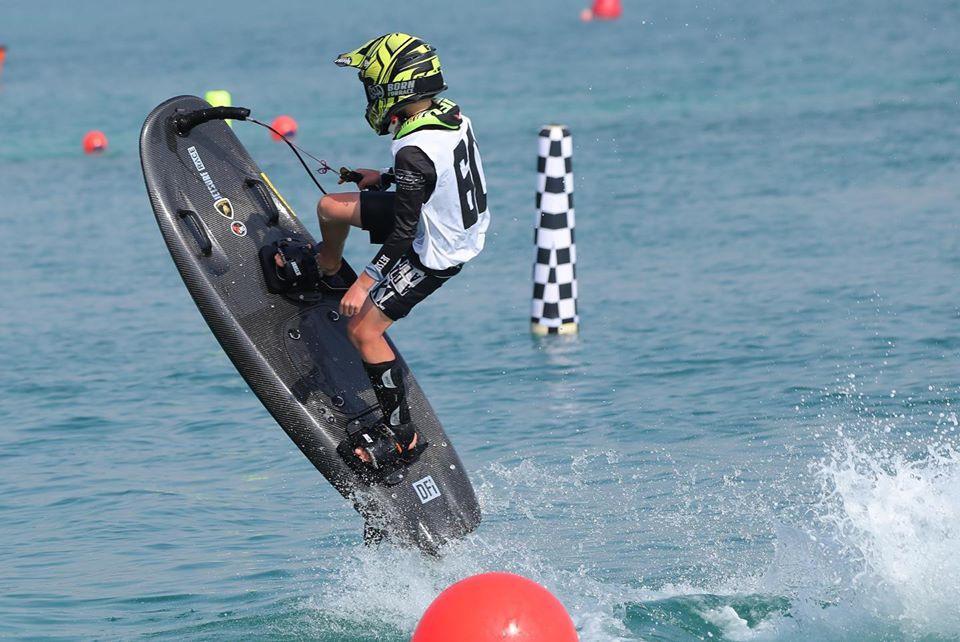 What's the ambition for JetSurf?
We're really trying to build a community around this. It's the first sport I've even seen where the racers are all really different in terms of body size and age. What you do need is good balance and a no-fear attitude. Simply being fast isn't enough. Apparently, the international Olympic committee is coming to review the sport this year, so watch this space.
See the JetSurf in action: