Find stories, riders,
ambassadors

Motul
26 March
Zulfahmi Khairuddin is the owner and team manager of ZK Racing. As well as competing in the Asian Road Racing Championship, ZK Racing leads a young rider development programme with the Sepang Circuit to find the next stars of motorcycle racing. We caught up with Zulfahmi about his unexpected down time, his own career on the bikes and how he finds the next generation of racing talent.
Zulfahmi, thanks for your time at this difficult time for world motorsport. How's coronavirus affecting you guys?
We were getting ready for the next round but it looks like we'll not be going. It's not easy for us as a team to plan the logistics like flights, hotels and so on. If we book early it's cheaper, but if it's cancelled, we lose everything. Since everybody is now at home, we're having group exercise sessions with our physical trainer via video call. Apart from that, of course, the riders are playing video games like MotoGP. But some riders don't like to play them so much. For example, one of my riders, Adam Norrodin, is helping his father in the garden. He's not a video game kind of guy.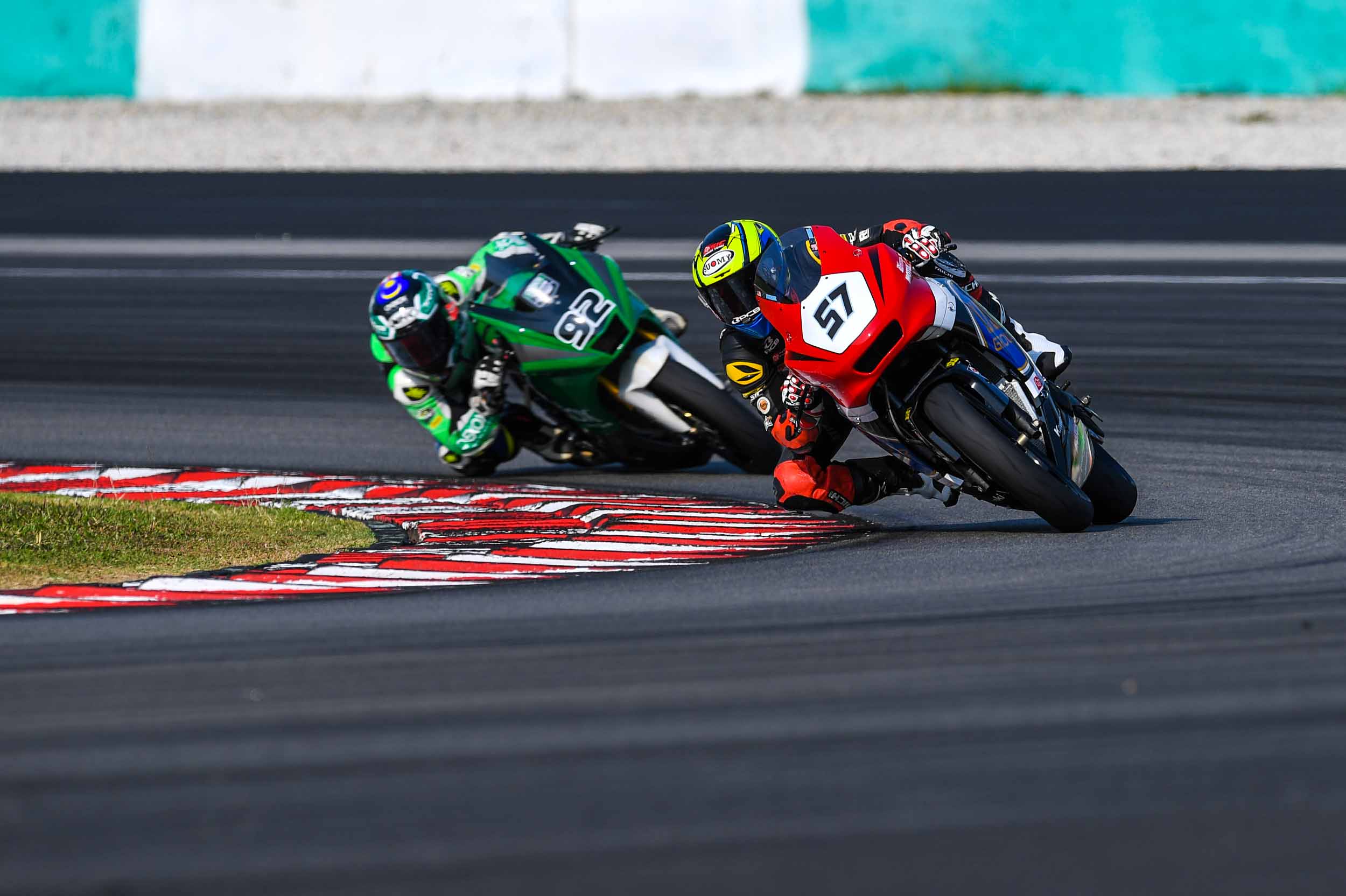 Before launching ZK Racing, you raced for several years. Tell us briefly about your career.
I started racing in 2010 on 125s, then switched to Moto3 for three years until 2015. I scored some podiums in the Malaysian and Valencia GPs, where I finished second and third. After Moto3, I got a chance to race in World SuperSort with Kawasaki and scored one podium in Sepang in SBK. I briefly took part in the 2018 Moto2 World Championship, before retiring.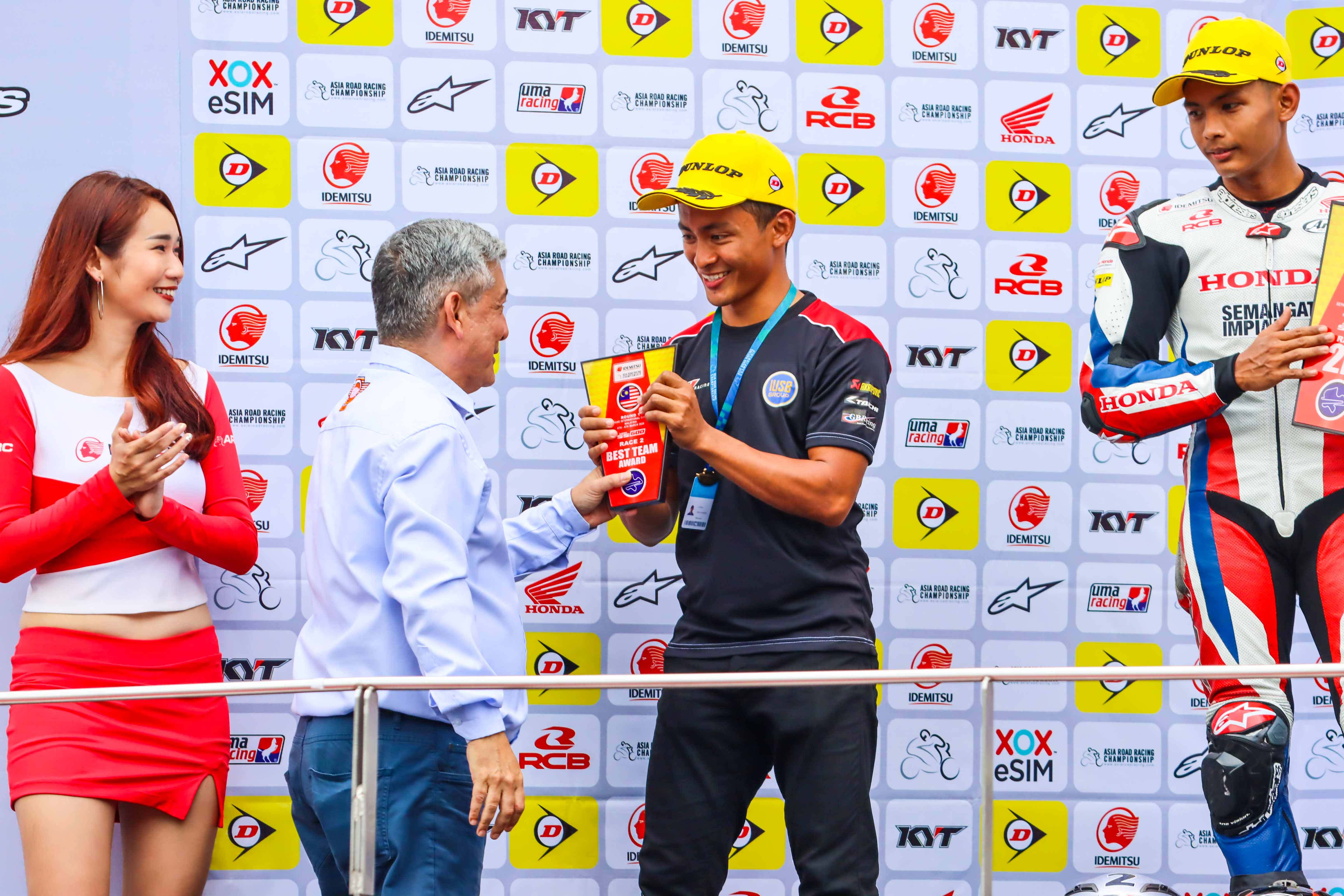 Presumably you didn't put your feet up in retirement.
[Laughs] No, I went on to focus on creating a development programme for young Malaysian riders and started my own team, ZK Racing, with the Sepang Circuit behind me. We're on a mission to find new riders and talent that we can bring to MotoGP. It's a complete training programme.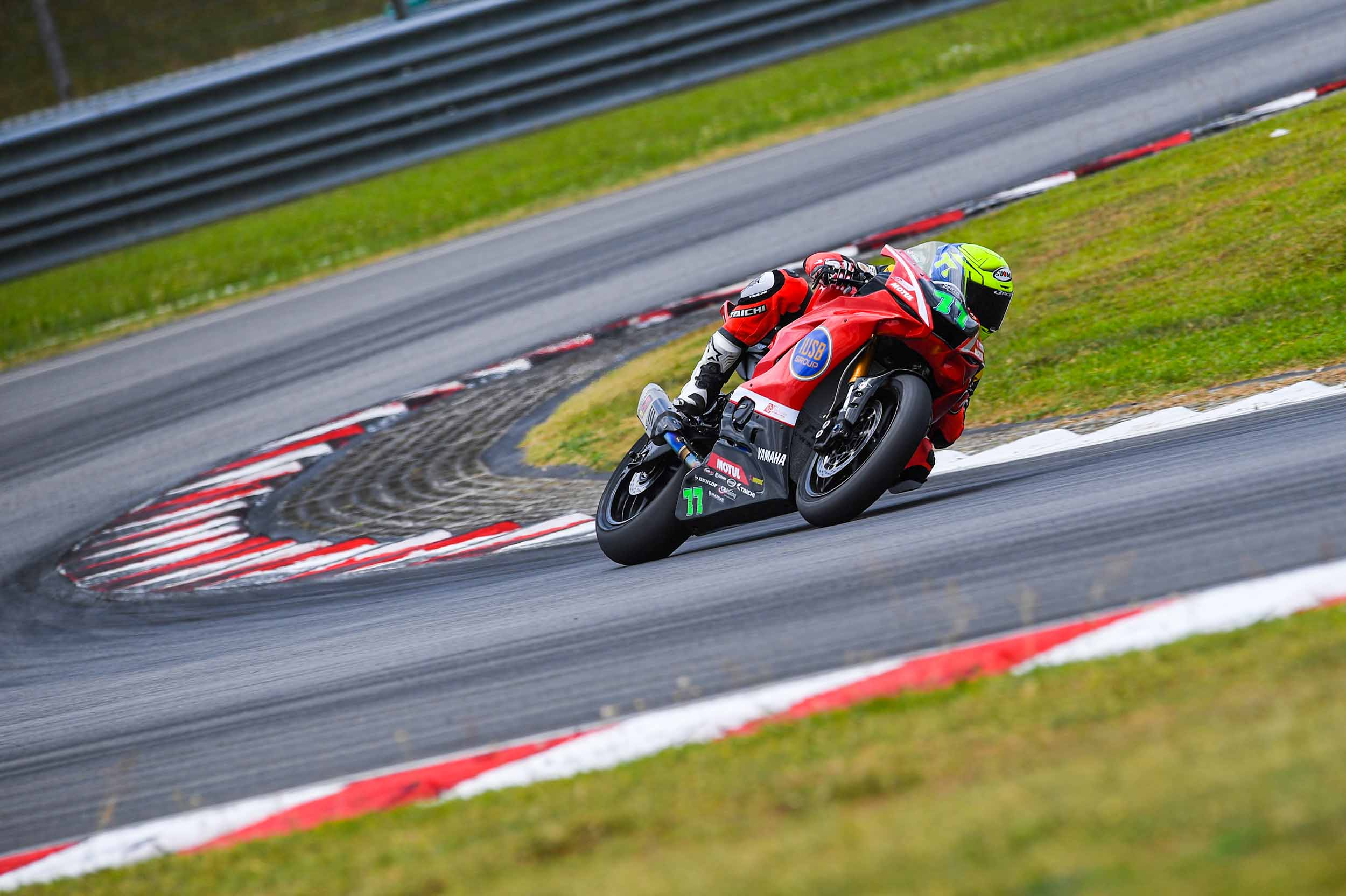 How do you find the riders/spot the talent?
We had a selection in 2018 where we opened up registration for 13 to 17-year olds. And that gave us five riders who are currently going through the training programme every day at Sepang. It's been really good to start with five riders, who participate in many different championships and they perform quite well. The Sepang Circuit helps us a lot to develop the riders.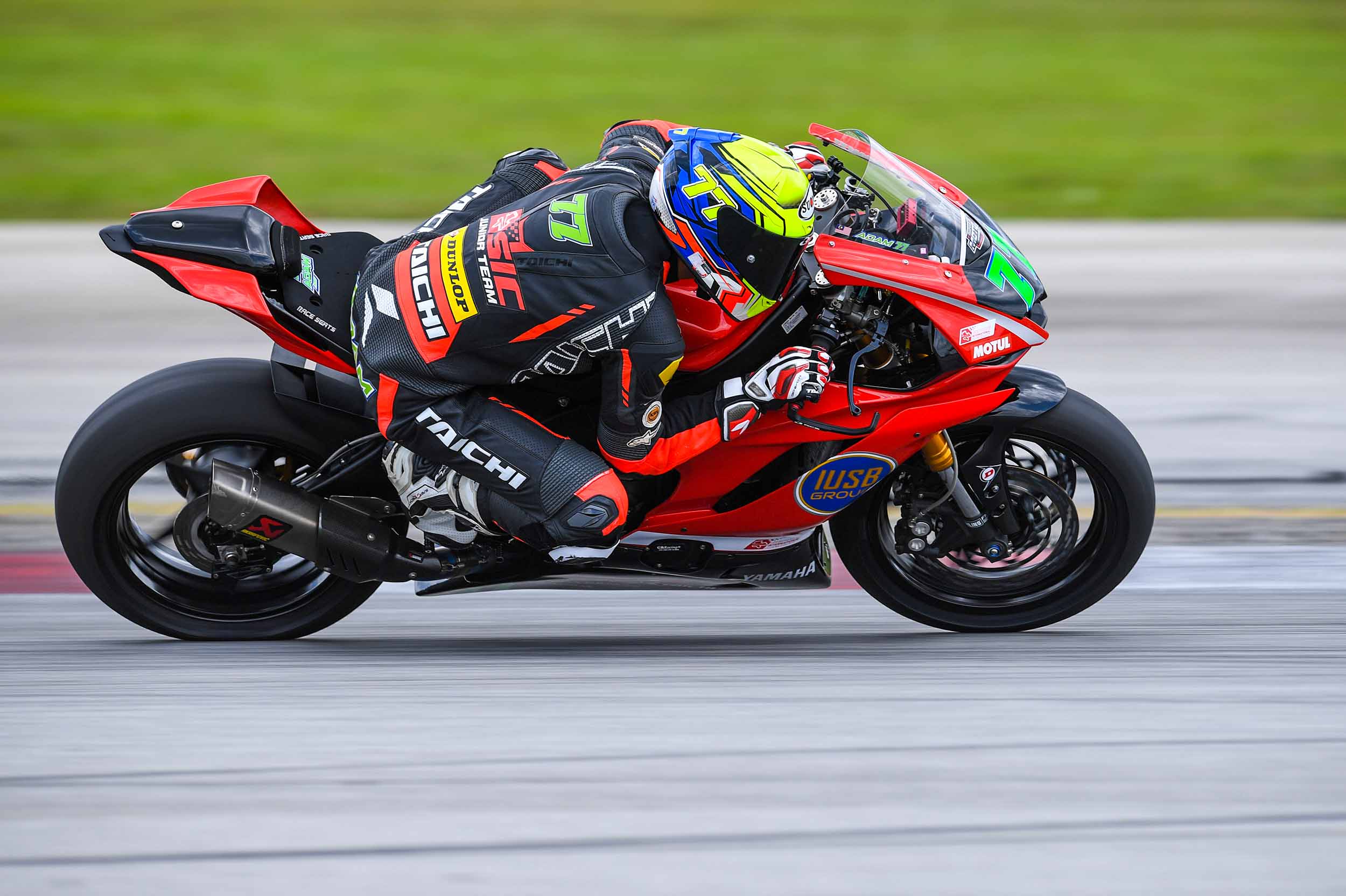 Do you still do any racing?
Last year I did a bit of racing in the Malaysian Superbike Championship and even won some races, but it's not real racing for me race, just a bit of fun and an excuse to keep riding.
What's your connection with Motul?
Since my career in WSBK my team was supported by Motul. And I'm still using Motul products as a lubricant and product cleaning. We've a lot of training bikes and our race bike to maintain. To have Motul on your bike makes it look better. Not every team is fortunate enough to have their support and I'm really proud to have them on my bike. We need to win races to show the product works well.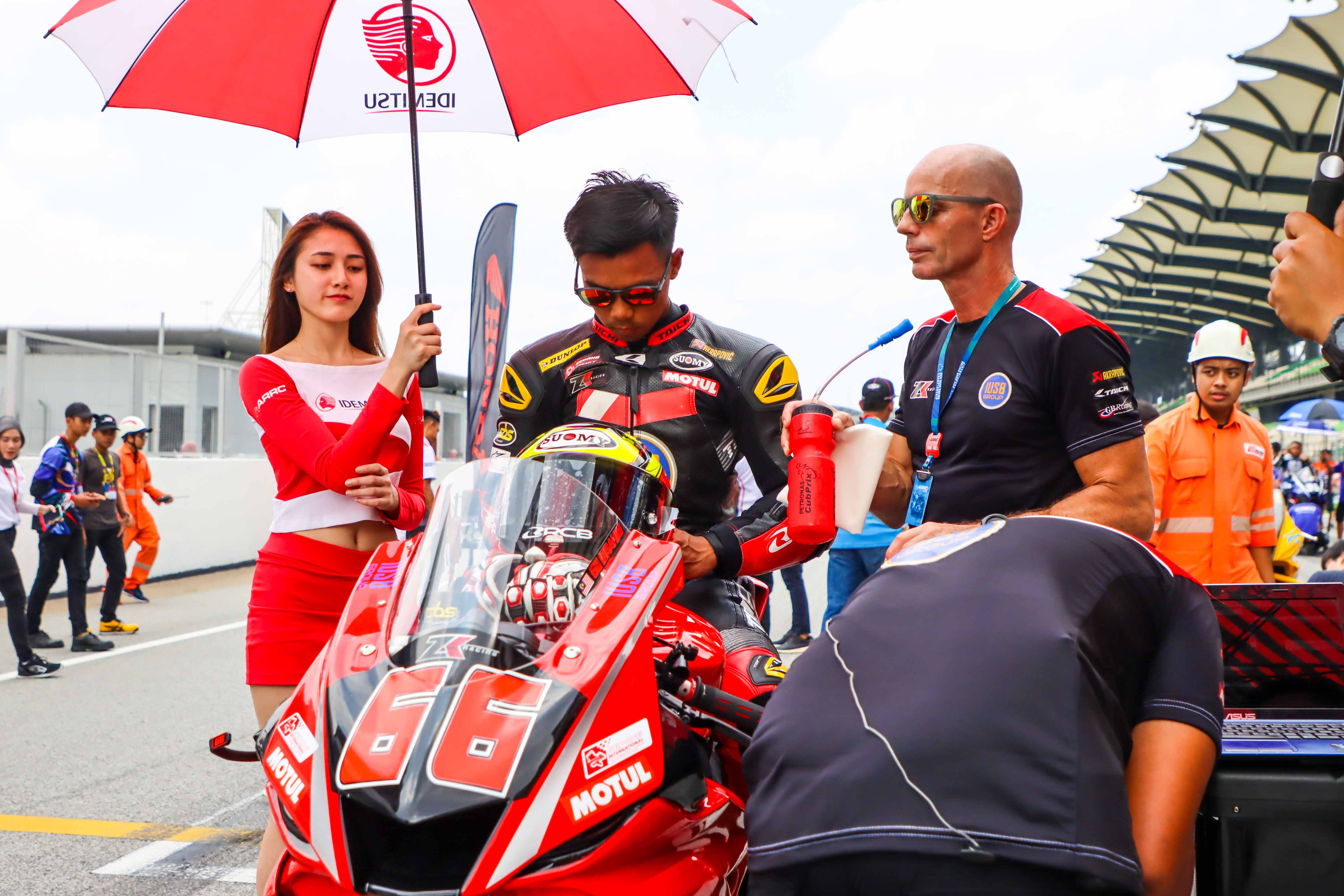 How's the rest of the year looking, if coronavirus doesn't change your plans too much?
Our bike in the Asian Championship has been very competitive. On the 600 side our riders are doing a good job but on the 250s we still have to improve. But in general, our riders and machines are very strong and I've high expectations for this year. We just have to keep going race by race and hope that everyone keeps their focus and continues to work hard. The team works fantastically well. They're very passionate about motorsports and I'm really happy to have such a strong team around me.