Find stories, riders,
ambassadors

Motul
09 April
If you're missing MotoGP as much as us, there's some good news in store. April 23rd marks the release of the official MotoGP™20 game. New features include a managerial mode, a more realistic physics engine and sharper graphics. We caught up with the producer of MotoGP™20 Michele Caletti to see what goes into building a game that puts you in the hot seat.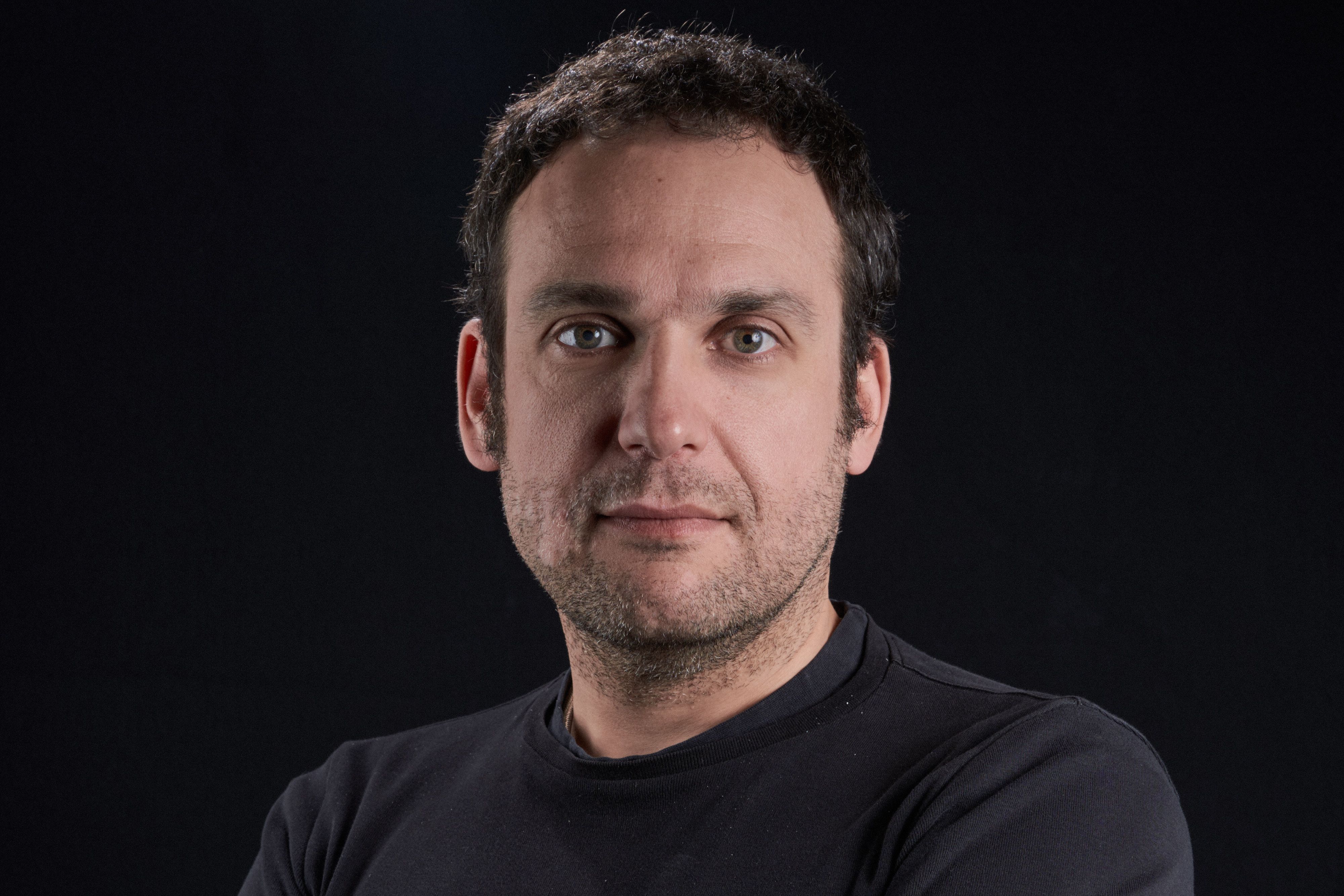 Michele, how has coronavirus affected game production?
Frankly, not much: when we started to work from home the game was close to being finished. We had to get used to the "smart working" practice, but I think we're coping quite well.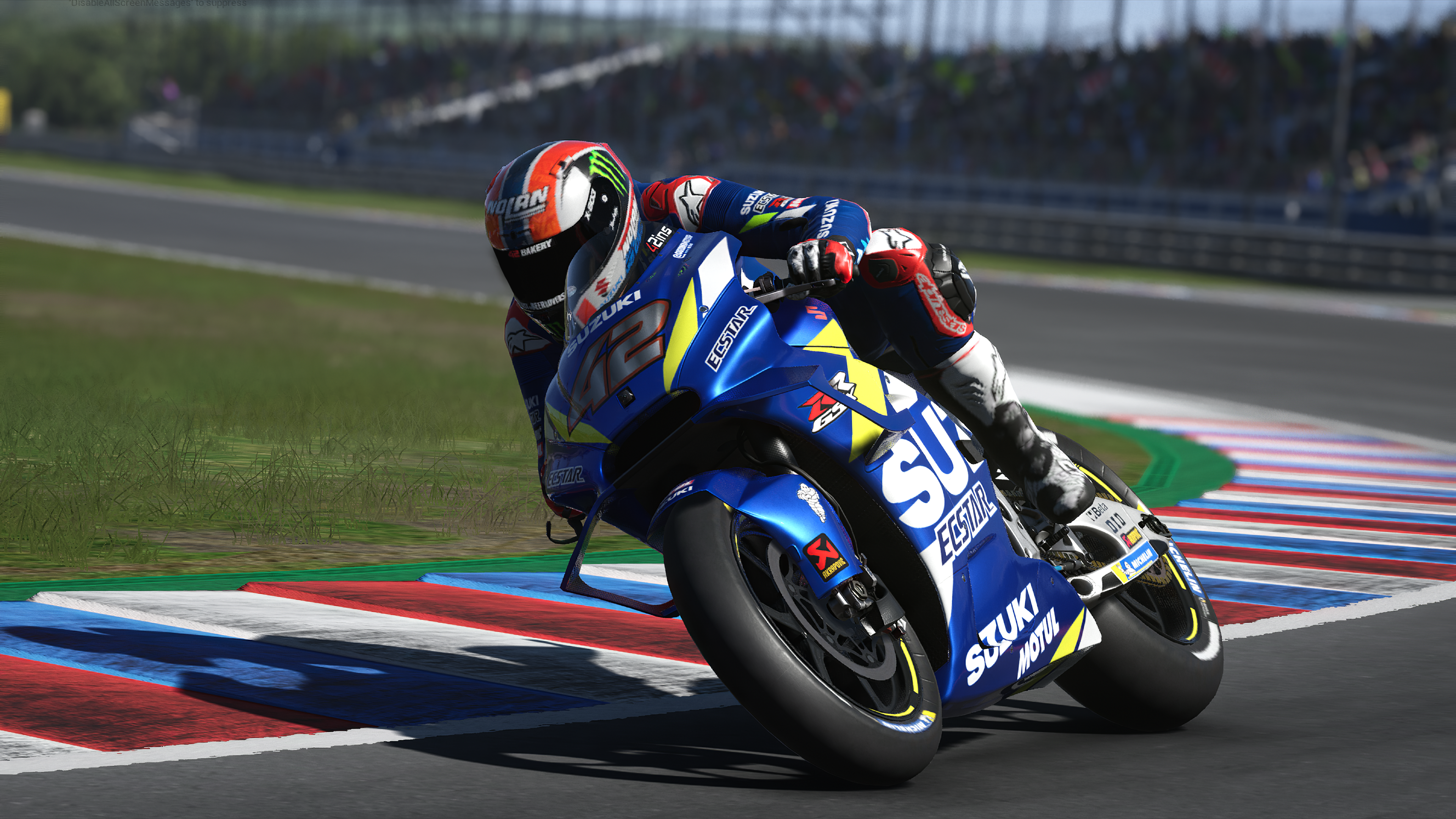 What's new for MotoGP™20?
A lot. There's a managerial career mode, where you can hire your manager and choose engineers, and progress through the categories improving the bike, making tests and R&D. There's also new physics that incorporate fuel consumption, tires with three zones of independent wear and new braking dynamics. There's also graphics improvements and a new historical game mode. It's been a lot of effort.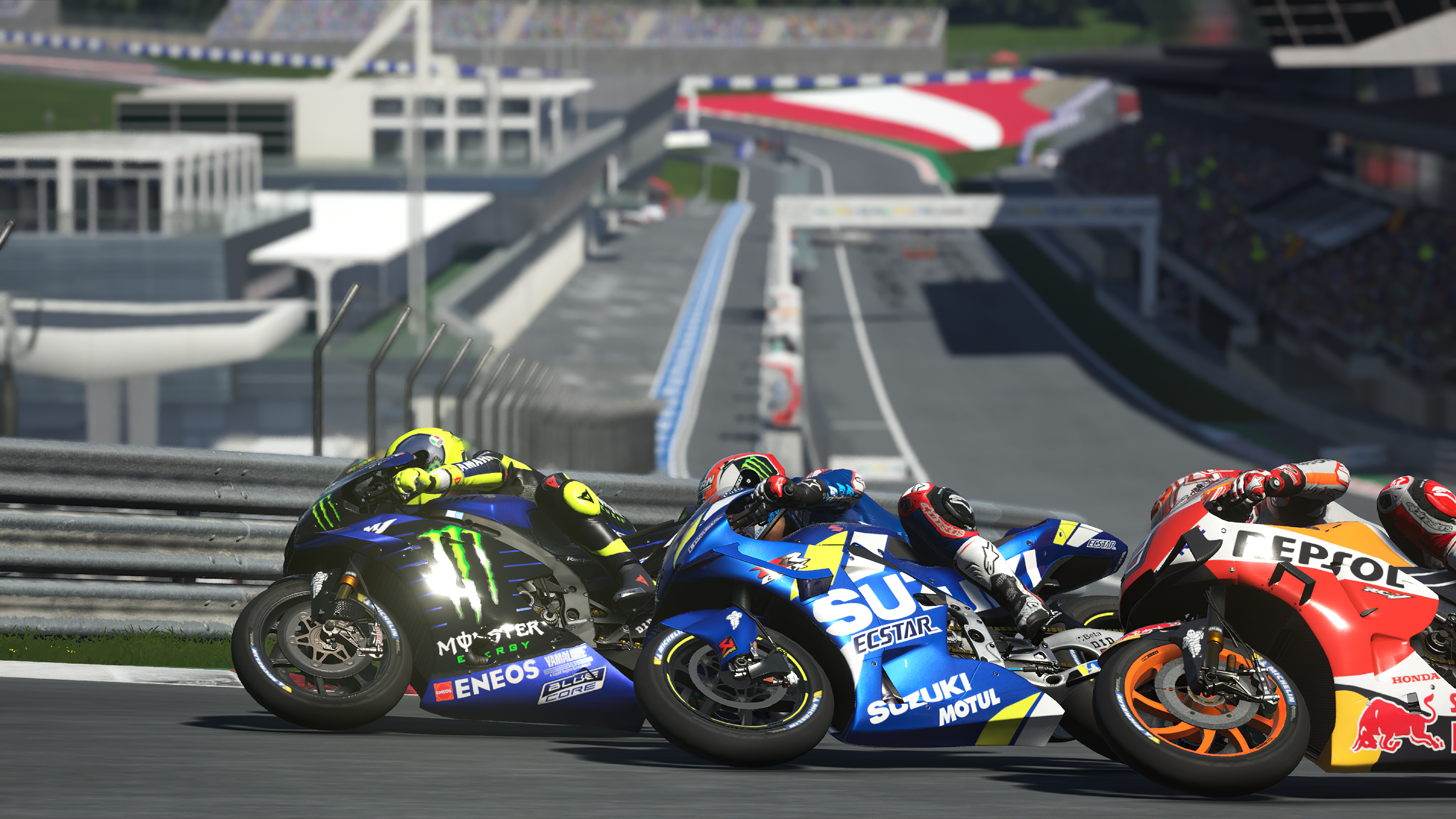 How do you go about building a game like this?
It's quite complex. First, we pass through design stages then we build a schedule and plan a budget that moves from "rough" to "very detailed" along the way. We make prototypes of the most critical features, and of course we change our mind sometimes, before we move to production and then finalization. The goal is to have a game that's always playable and in a good shape.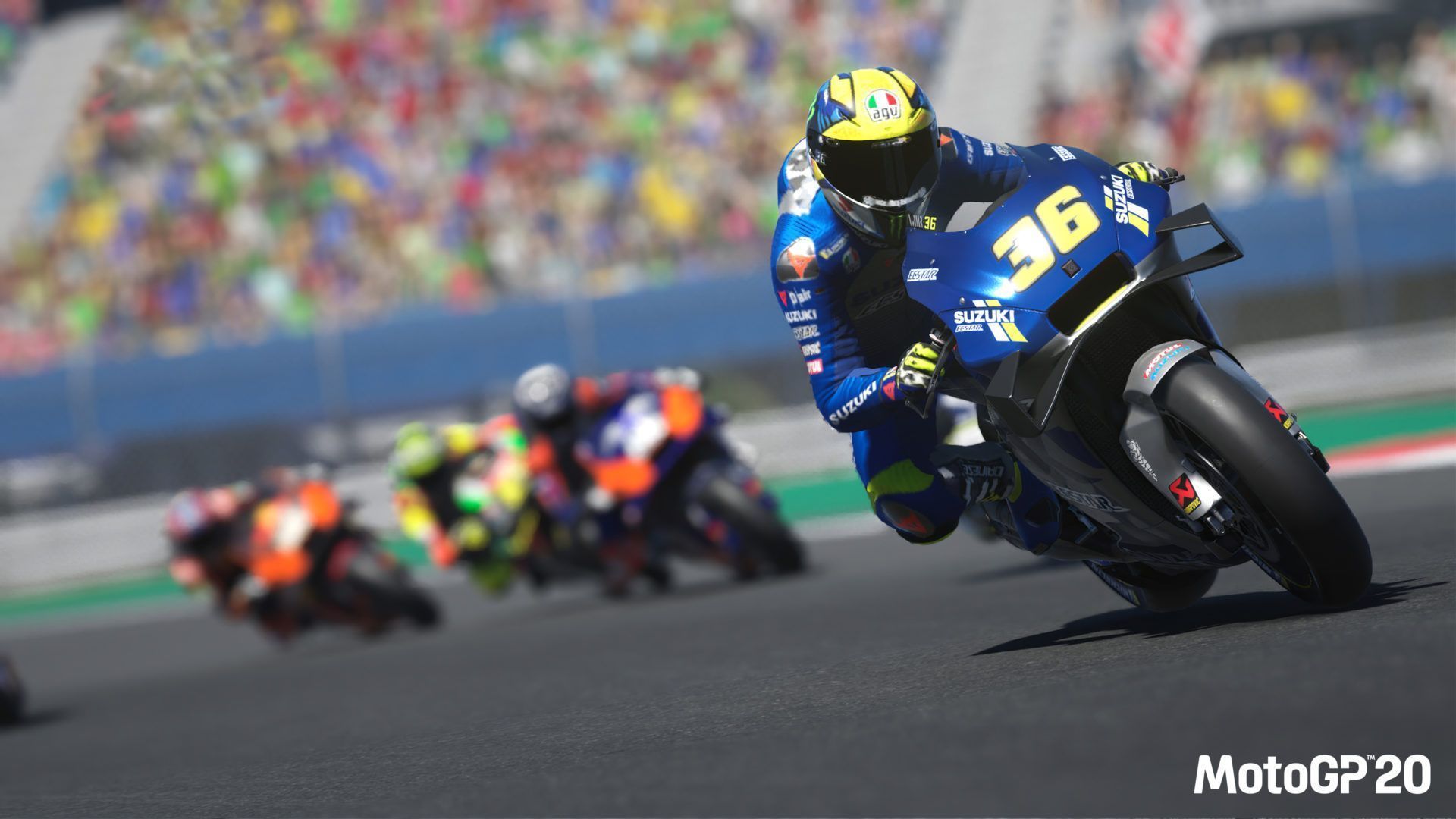 How much do you involve teams and riders?
We work closely with the license holder, Dorna, and when we reach the riders it's through them. Getting in touch with every team would be fun but not quite effective for pictures, measurements and so on. Instead, we have a dedicated team that works with Dorna, and when they have their photo sessions and tests, we go with them and get all the materials we need. Then sometimes we have the opportunity to chat with riders, engineers, but it's with different goals and purposes: we want to convey the "feeling" of MotoGP.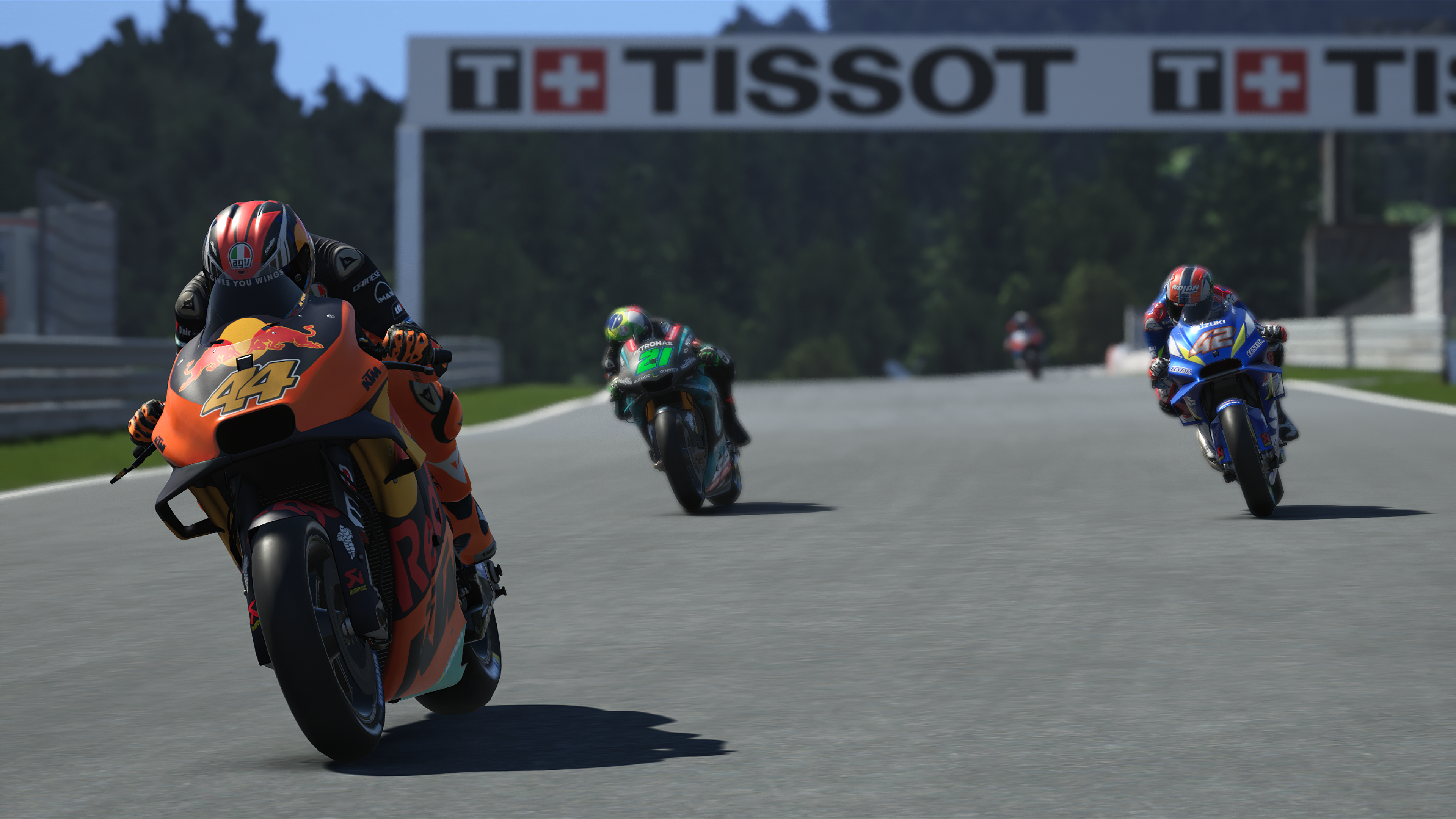 How do you make it life like for fans? How does it compare to riding the real thing?
We go to the races, we breathe the air, we smell the petrol and the burnt rubber. Really, going to the GPs is a constant source of inspiration. Every year we pose some questions: "what are we missing from the real MotoGP™?", or "what perspective should we offer on the rider's life?". We try to capture details, listen to the players' requests, all to improve the game. It's hard to say how does it compare to the real MotoGP™?. It's hard to convey the G force of braking from 350km/h, the power of the bike, the cornering speeds. We have some good matches in braking points, lap times and racing lines so I think we're really spot on. The game's still missing that 250hp kick you get from the bikes, but it's the digital limit I'm afraid.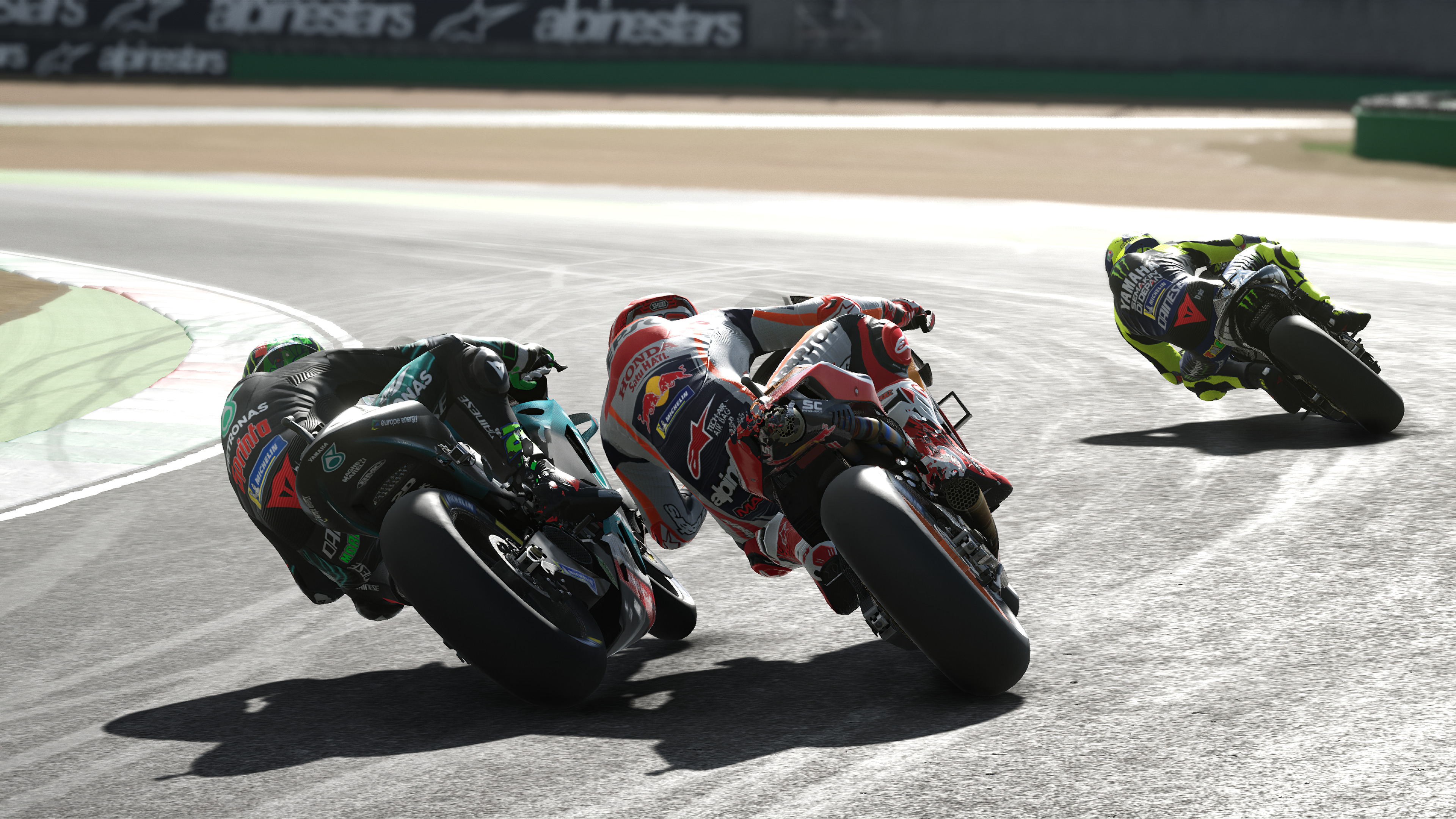 What challenges have you overcome to make the game?
There are purely technical challenges, like the Neural AI that had to learn the new physics, or those related to graphics and performance. But also, we have a new platform we're releasing the game to, Google Stadia. Then we have design challenges: the new career mode had to feel complex but not intimidating, deep but not overwhelming. We anticipated the release from June to end of April, that's a huge challenge, and this late virus outbreak, and the uncertain "real" MotoGP™ season, isn't helping for sure. But I think we're coping quite well with all of this, and I can't wait to play the game myself in finished form!