Find stories, riders,
ambassadors

Motul
03 September
If there is one thing we missed it's for racing action to return to Le Mans. Last weekend the time finally came, and the sound of roaring engines returned to the "Le circuit de la Sarthe". A sound that would go on all day and all night long. It was time for the 24 Heures Motos.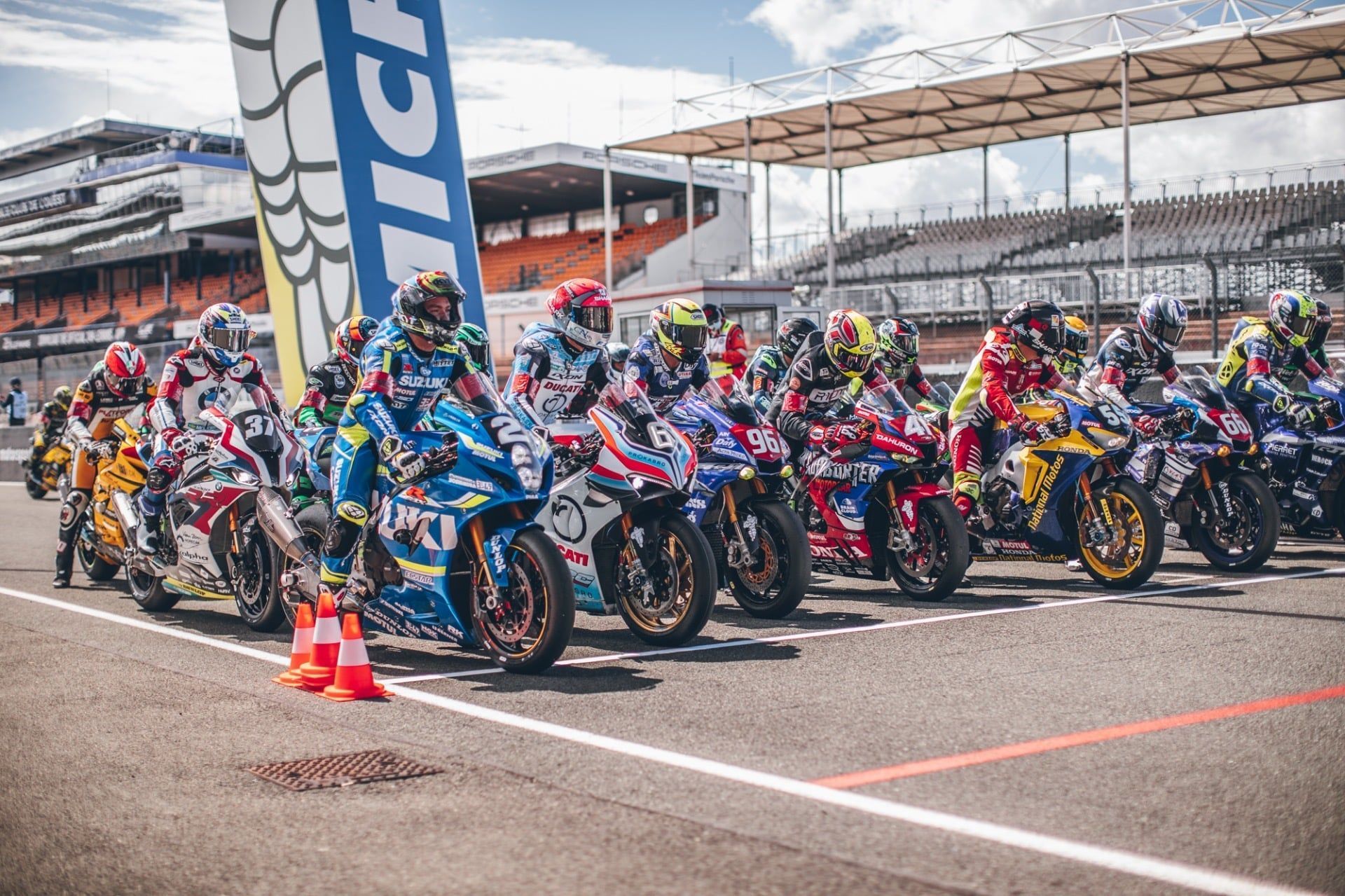 The 24 Heures Motos is part of the FIM's Endurance World Championship and is one of the championships that has taken some of the heaviest impacts from the Covid-19 pandemic. Most of its original planning has not just been postponed but cancelled altogether, with both its epic season finale, the 8 Hours of Suzuka, as well as traditional season opener, the Bol d'Or, being cancelled. This meant that Le Mans would be the championship's penultimate round with only an improvised replacement at Estoril left. Like almost any race on the motorsports calendar the 24 Heures Motos would be ran behind "huis clos" (closed doors) with no audience allowed. Another big loss for an event which usually attracts over 80,000 spectators.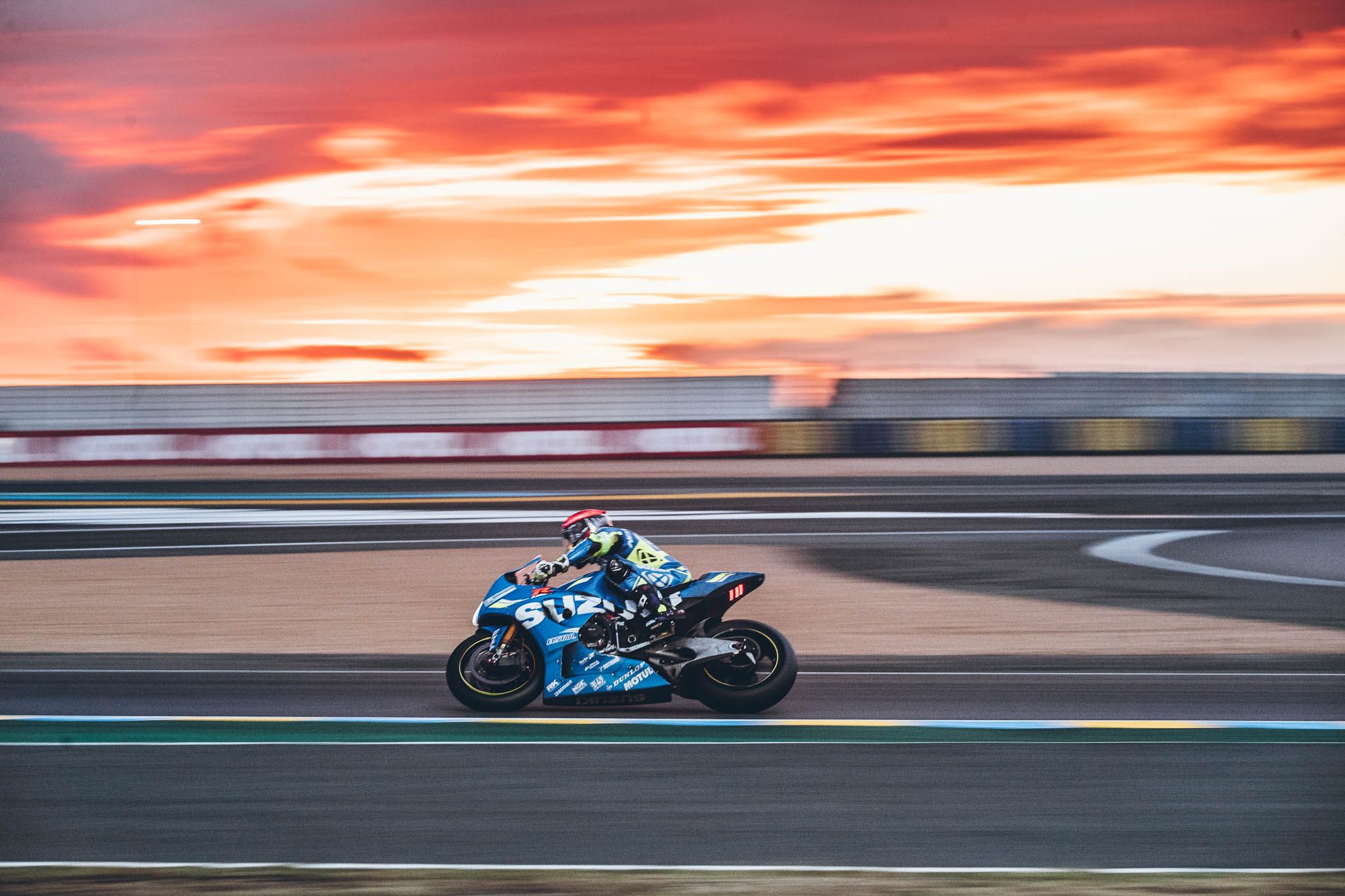 During practice and qualifying it became clear that the YART Yamaha would be the bike to beat. However, for the start of a 24-hour race, and especially one that has a classic Le Mans style start where the competitors have to run to their bike to initiate the race, qualifying is less significant. A fact which was once again proven on Saturday when the French starting flag was waved by none other than former Suzuki team principal Dominique Méliand.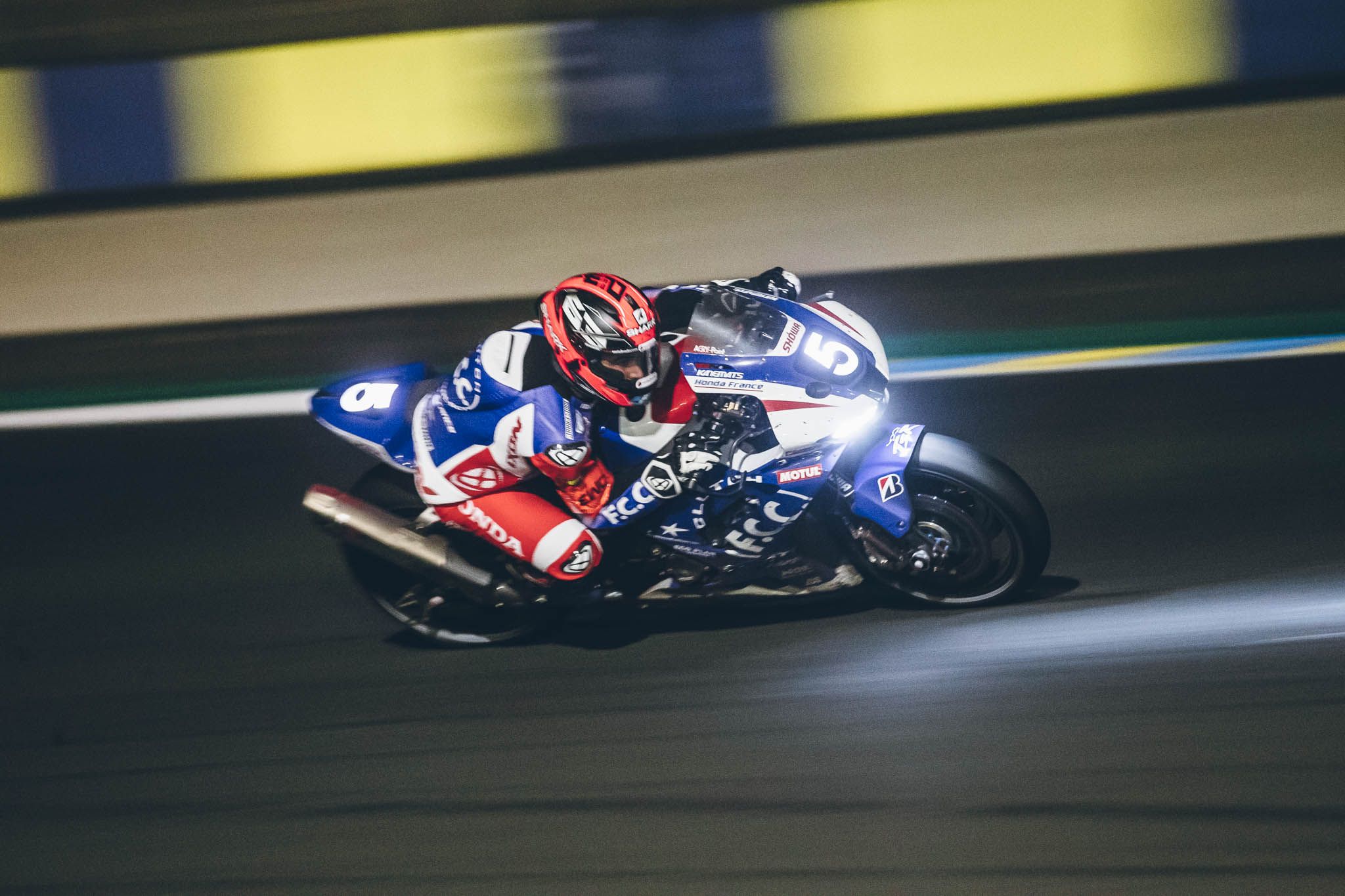 When the race started it was the Suzuki with Gregg Black that sped to the front of the field closely followed by the Honda. When the #5 TSR Honda did take the lead it never gave it back and it became clear this team was in a class of their own. A few hours into the event the inevitable happened and the heavens opened, sending all the teams back to the pit lane for some rain rubber. Some of the team's riders didn't make it back to the pits and discovered just how slippery the surface was in the worst way possible. At midnight and halfway through the race the teams settled into their groove and, as the track temperatures went down, the lap times followed.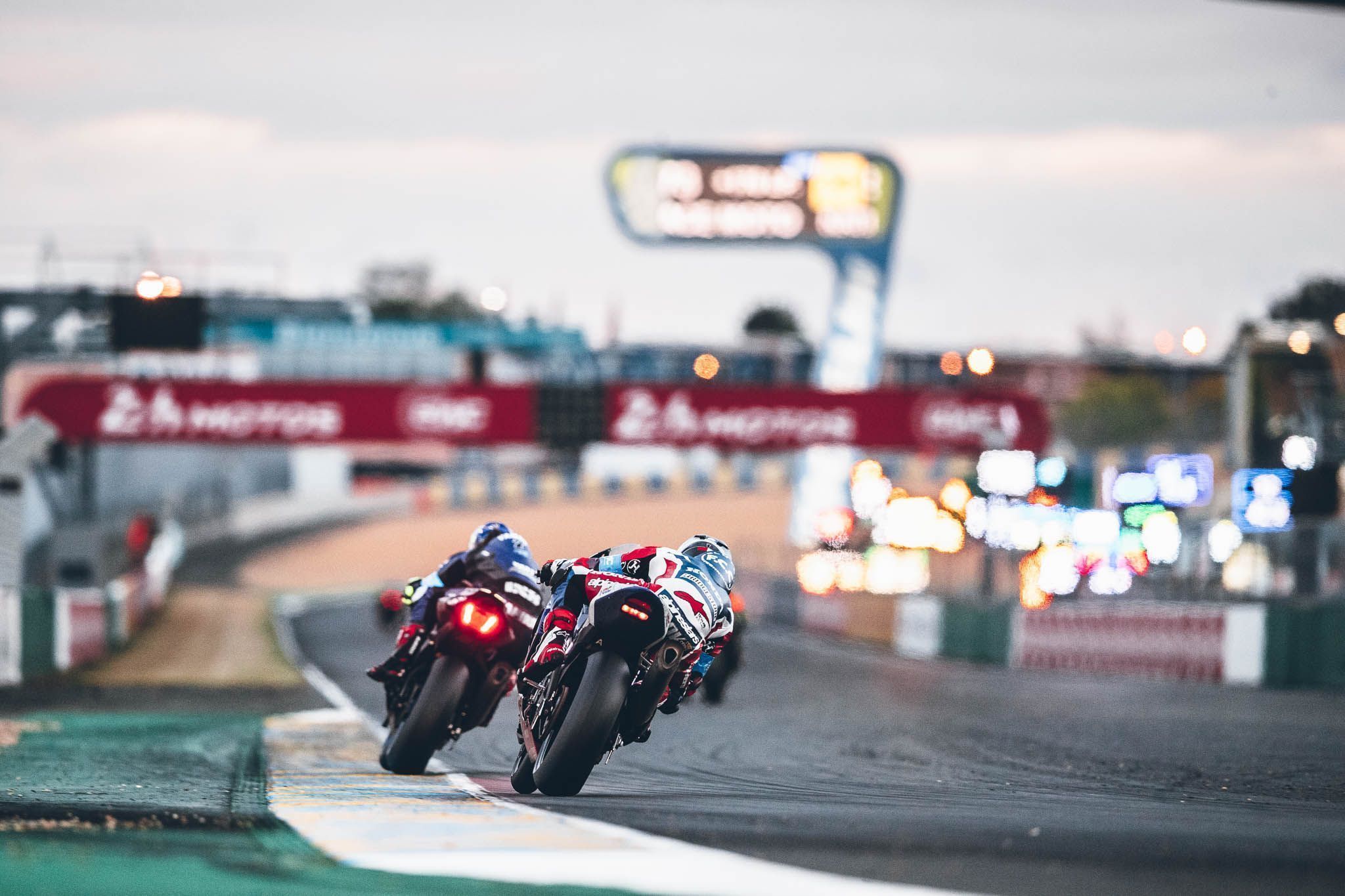 Most surprising to see what that after so many hours of racing the top five in the standings were each covered by a different constructor, with names like Suzuki, Honda, Kawasaki, BMW and Ducati sharing the honours.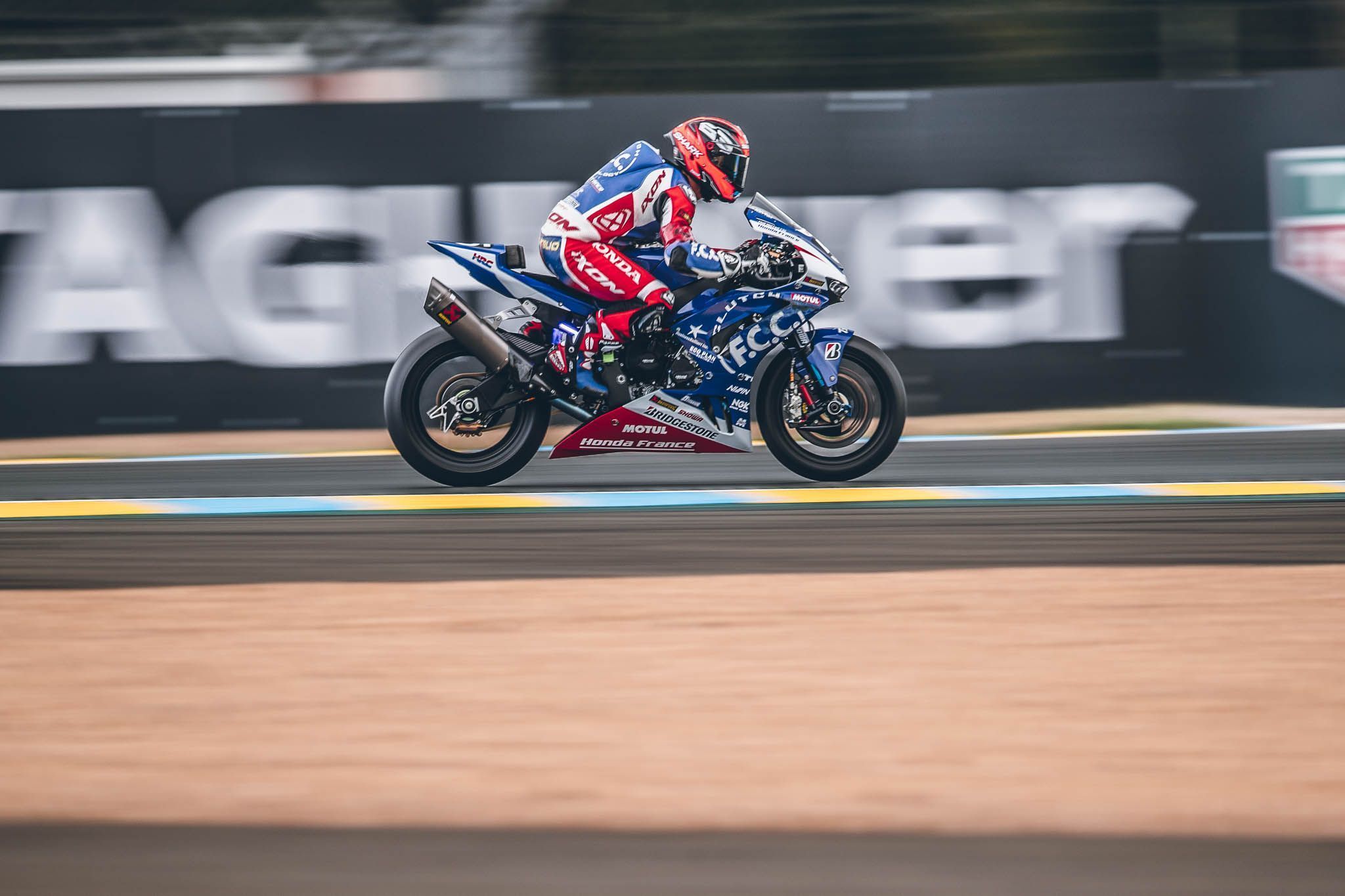 At midday on Sunday, after 24 long and gruelling hours, the flag dropped over Le Mans. But, weirdly, without the shouting mob of enthusiastic spectators. Honda France took what can only be described as a commanding victory followed by the number one Kawasaki and the Suzuki, which was firmly set into second place when Gregg Black had an unfortunate encounter with the tarmac.