Find stories, riders,
ambassadors

Motul
26 November
In most forms of motorsport there are is usually one consistent truth. Steady and clean is fast, sideways and spectacular is slow. Like with most rules and truths, there are exceptions. Sometimes going sideways is the only way to go fast. It's at this point things get really interesting. Professional bike racer Andy DiBrino knows this like no other and after being successful in going clean and fast he discovered the joys of going sideways and fast and took it to a whole new level.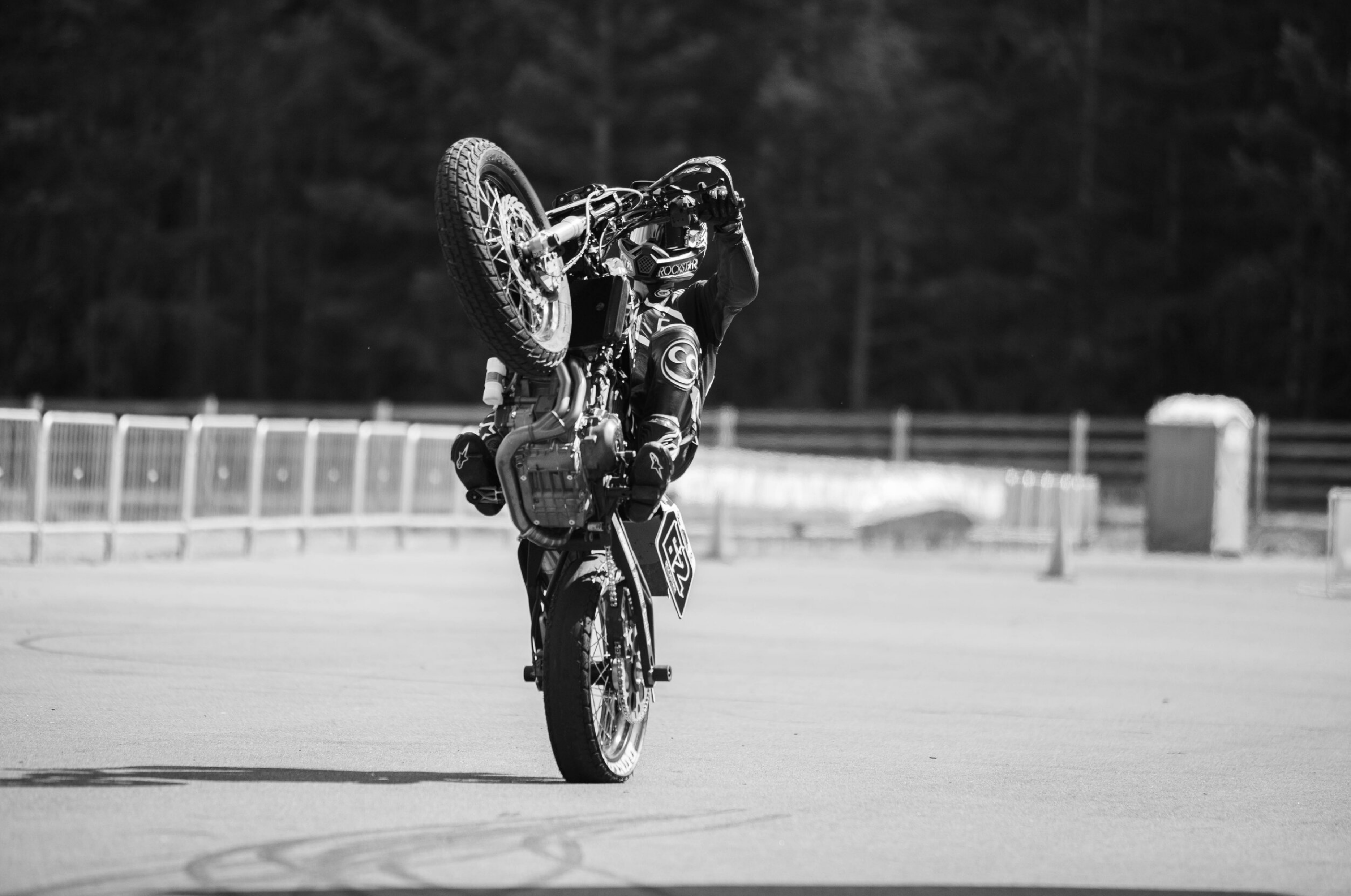 Andy, can you quickly introduce yourself? You're quite a unique rider.
Yes, I tend to do things a little differently. I'm a professional motorcycle racer in a way that I don't limit myself to one discipline. I've been mixing motocross, Supermoto, roadracing and SuperHooligan all in one mix. I've been successful in Moto America and I'm a double champion in the SuperHooligan series. Currently I'm mostly running in the Stock1000 category in Moto America as, due to the pandemic, there was no SuperHooligan season this year.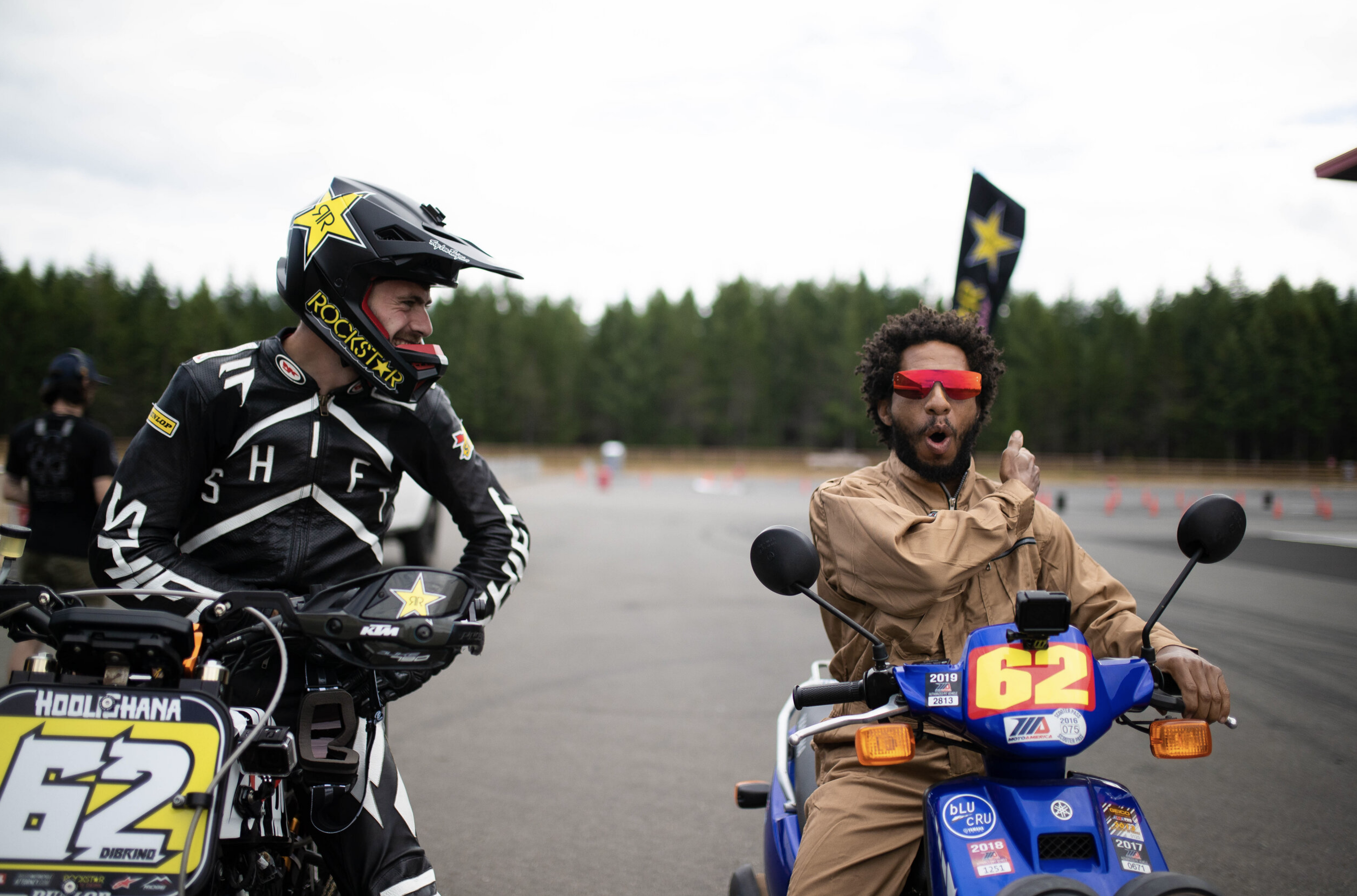 I can see the link and interest in moving from discipline to discipline but you also seem to have added two additional wheels?
Yes! I've always liked cars a lot. I was never just a bike guy. During the first lockdown I got into drifting as a new and interesting skill to learn. When my entire area was shut down because of Covid-19 the owner of a go-kart track 10 minutes from my house allowed me to use their facility when they were closed. I had known these people for such a long time, and it was the perfect opportunity to get some Supermoto practice under my belt. When I was training some drifters, who were also invited, showed up. We started talking and it turned out that it was none other than Ford Factory drifter (and teammate to the current Formula D champion) Vaugn Gittin' Jr. and Chelsea DeNofa, also a local to my area. I was so fascinated I took a drifting class right away.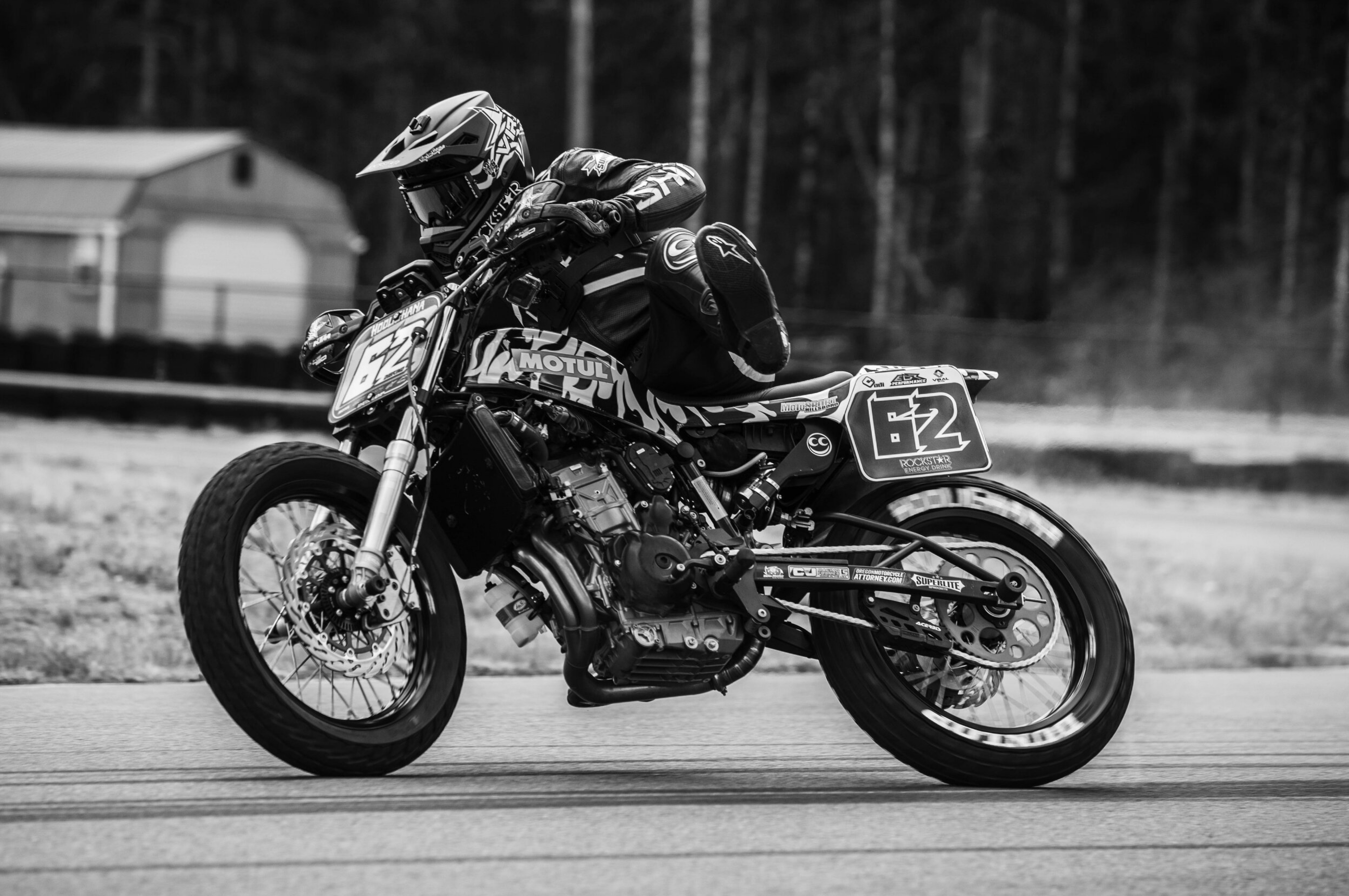 Were you able to carry over something you learned from going sideways on a bike?
Yes, a lot actually. I only took a three-hour course, and I was comfortable with the car and the way it reacted fairly quickly. The way you manage the throttle is comparable to Supermoto. My biggest struggle was driving a stick shift again. It had been ages since I did that, and I was especially struggling with the third pedal [laughs].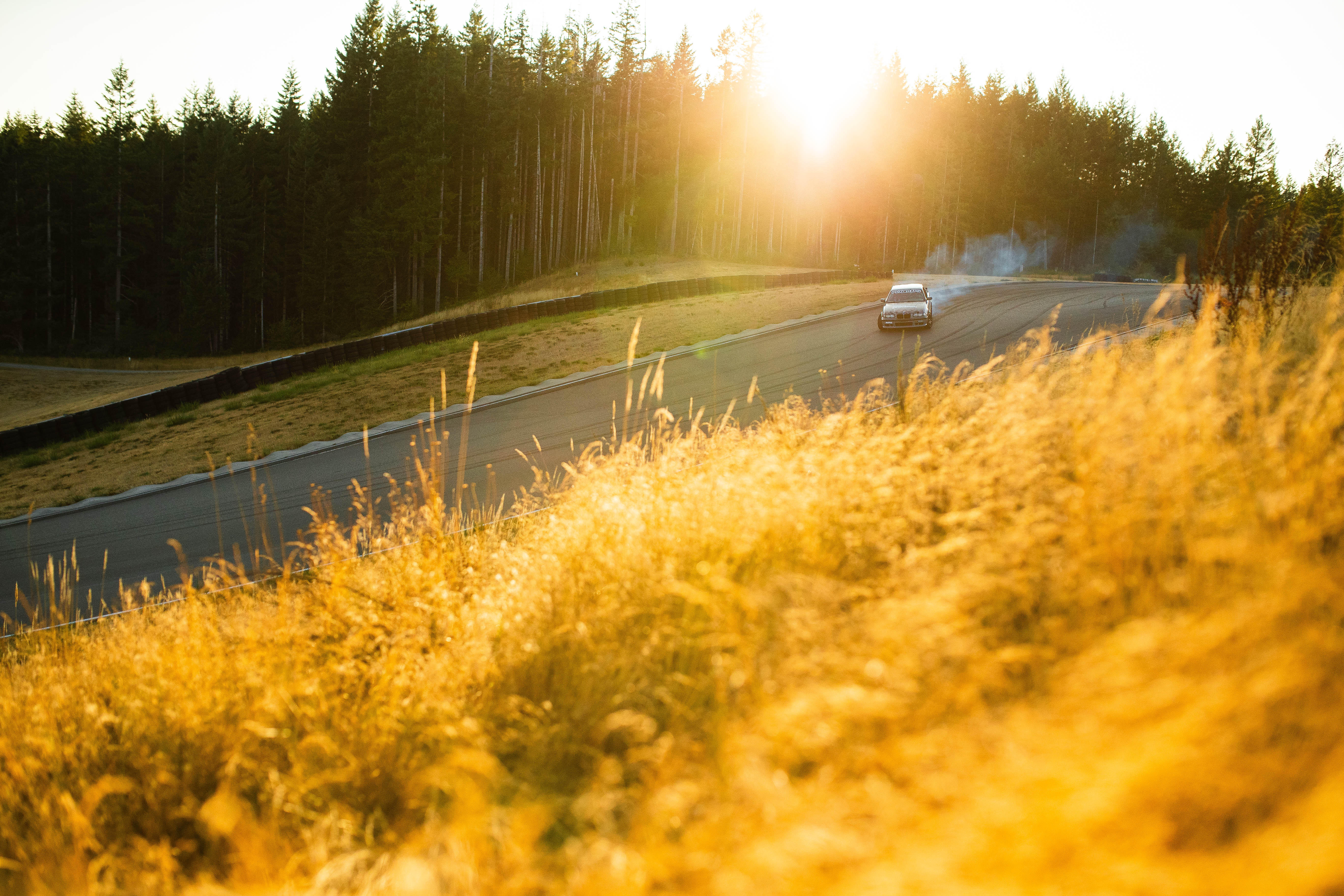 What made you want to make the Hoolighana video after this experience?
I've been a huge fan of Ken Block since day one and I love what he did with the Gymkhana series. I've seen a lot of inspired videos online on both two and four wheels and I always thought I could do better. So, because there was no racing, I started calling up my sponsors to make something like this happen. Motul, one of my more recent sponsors, was the one that really came through and was responsible for making most of this happen.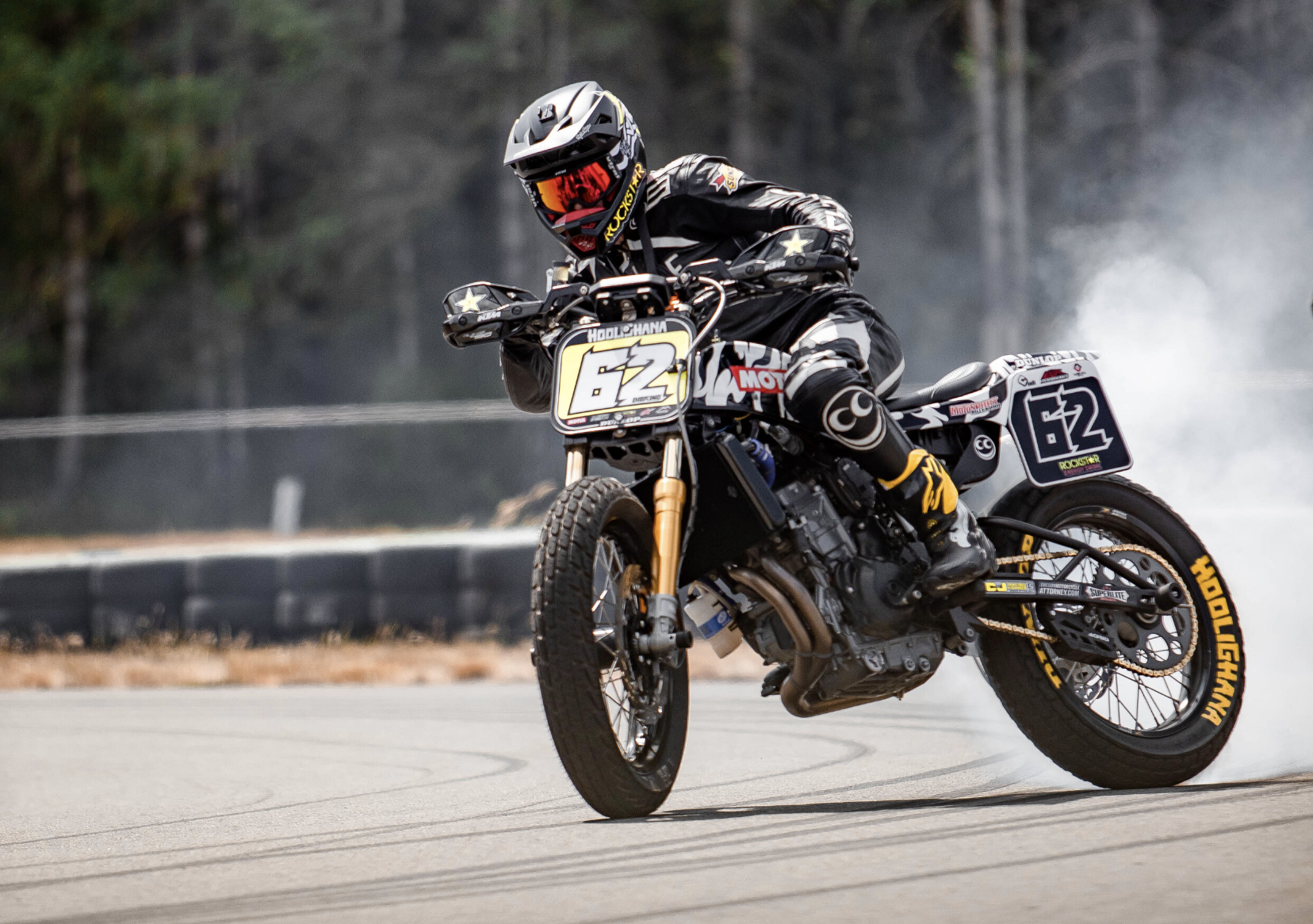 What does it mean to have Motul on the side of the bike?
It gives me confidence knowing that the best product out there is making the bike, and car, run. It's also one of the brands I'd really wanted to be by my side so when it finally happened I was stoked.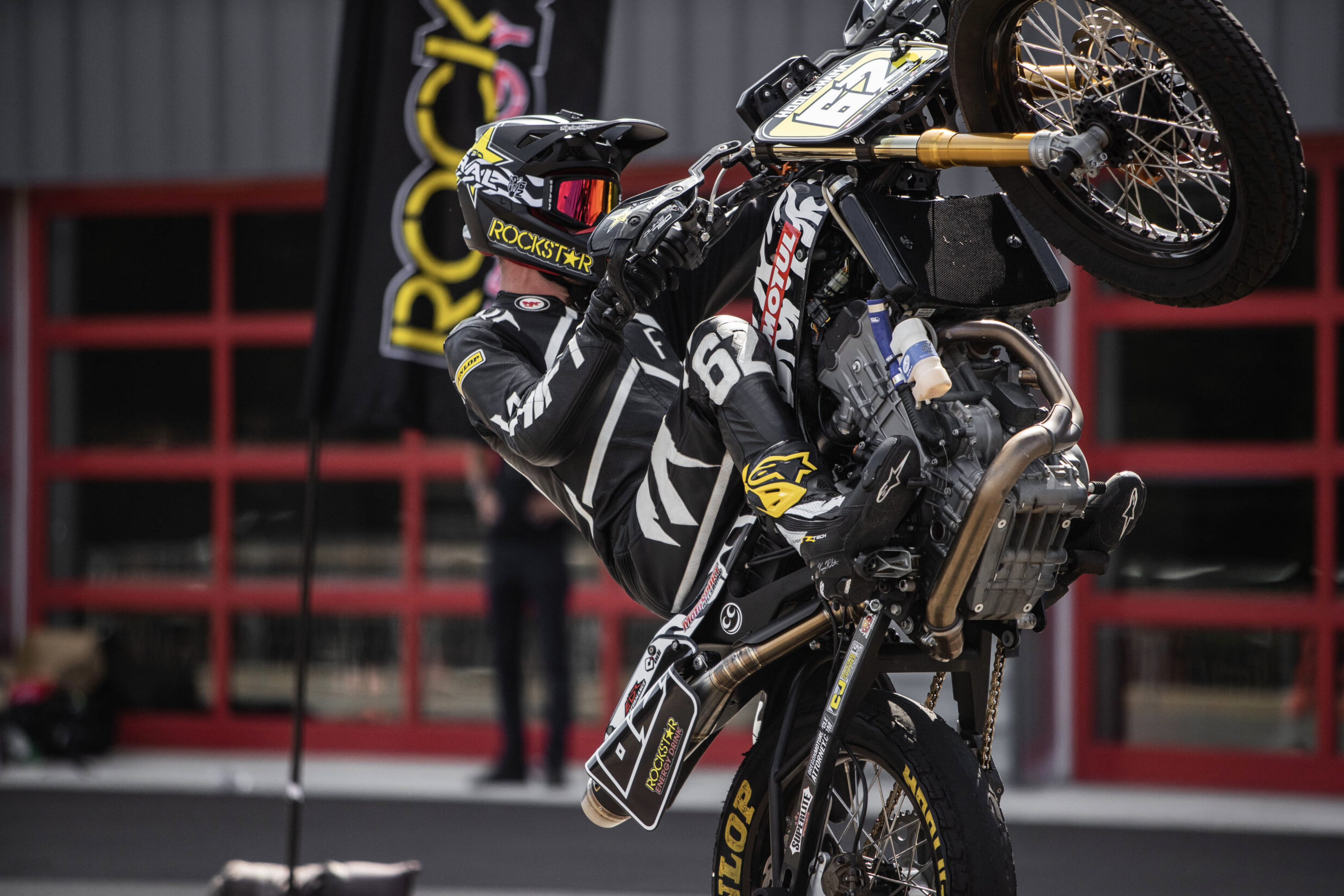 © Picture credits: Nick Zaback