Find stories, riders,
ambassadors

EmmaBristow
01 March
People who don't know me are always shocked when they ask me what I do and I reply "I ride bikes." Then I have to explain that "Yes, girls ride bikes and yes, it's my job." Then it goes something like; "Wow you must be good" and I respond with something like "Yes I'm OK" at which point my husband will usually cut in and say "you're better than OK, she's actually a 7 x World Champion!" Now people want to ask more questions, so I will make my first post about my journey from riding a motorbike round our family farm, for fun, to turning it into a career and winning 7 World Championships.
It's not been an easy or even expected career path, especially as a woman. I know not many women get the opportunity to go professional in motorsport but I think the interest in women and girls in motorsport is growing. I think this is usually because it is so unexpected, but it's also why it's so beautiful when real talent emerges. Perhaps people expected us to play netball, tennis or hockey, but it's just not as exciting! When I was at school, I enjoyed all sport and I was very competitive. The girls didn't like playing me at tennis because I hit the ball too hard, in hockey, I would get frustrated at the other girls lack of effort and so I decided a team sport wasn't for me, and in athletics I would be entered for several events because I would usually win. Bikes at this point in my life were only for fun.
I grew up in the Lincolnshire countryside, my house is in the middle of my Grandad's farm and my family love motorbikes. My grandad (mum's dad) started two wheeled fun in road racing before he started riding trials when he got older. His son's, my uncles then took up trials. Some years later my mum married my dad, who played football for fun, but it wasn't long before he had a bike to join in with the rest of the family. The family grew and when I was four years old I had two uncles, a dad, a brother, three males cousins and one female cousin all older than me who, guess what, rode bikes. Everyone always looked like they were having so much fun so it was only natural that I would also ask for a bike and join in. I saw it as a choice, join in and ride or sit and watch and I'm not much of a spectator as you've probably worked out.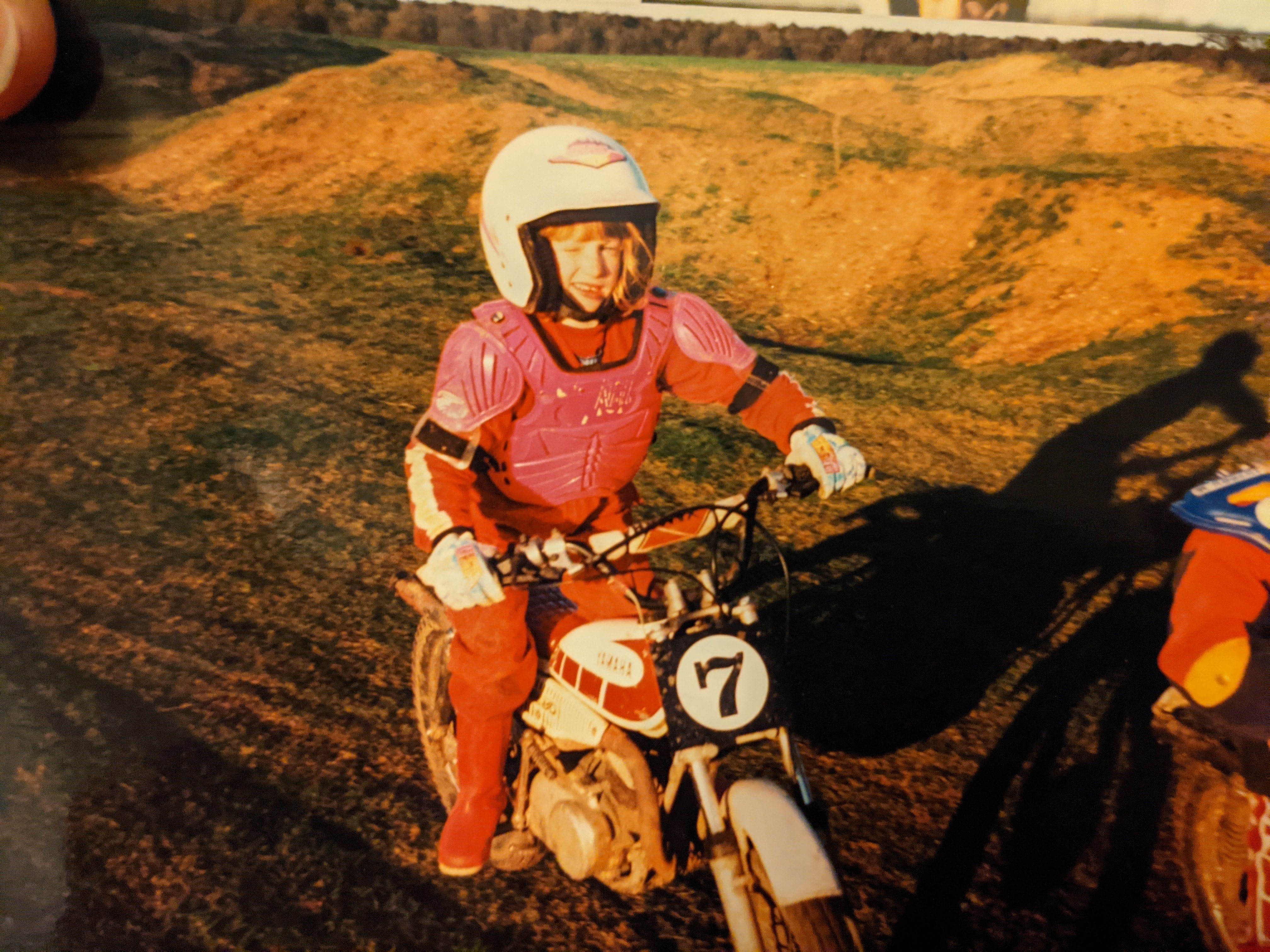 It wasn't long until I was waiting for the weekend to arrive, watching the clock all day Friday whilst at school for the weekend to start so I could go play on my motorbike. Each weekend the family would come together to ride trials bikes at the family farm. Waking up on a Saturday morning was so exciting as I knew I'd have a full day of riding bikes ahead of me. In my early years I never had pressure, I was never made to ride sections or keep my feet up, instead, I would simply whizz around the farm and fields all day playing follow the leader without a care in the world. This is what got me hooked on bikes and it was official I had the 'bike bug', at this point I never saw trials as a career but simply a social activity you share with your friends and family to make many happy memories together.
As I got older, I started to ride local club trials and it was suggested that I was quite good and should go to the Girls British Trials Championship. So in 2004, Dad took me to my first national event, Round 1 of the Women's and Girls British Trials Championship. We didn't have any experience between us, I probably hadn't changed my air filter for 2 months, but we had no idea what to expect but it was a fun adventure, this was my first ever Girls trial and I won. We decided to compete in the rest of the championship, and I ended up winning the series to take my first ever British Championship Title later that year.
It's a similar story internationally, in 2006 a good friend of mine, who has actually had a big impact on my life, more on this soon, Donna Fox suggested I should go with her to Italy and ride the European Championship. I really wanted to go so we shared a van and I slept in a tent, I don't think I had a great result but it was an amazing experience and one I wanted to enjoy more of, so we bought a motorhome and have ridden the world championship ever since. In 2008 & 2009 I finished 6th. In 2010 I had my first World Championship podium and finished 4th overall.
In 2008 I met James, who 10-year later became my husband. We'd spoken a couple of times and seen each other at trials but it was at a presentation evening where we had both won British championships that my good friend, Donna Fox, asked him for his number so I could have it. The rest is history and we had a long-distance relationship for a few years, which was hard, as James lived in the south and I am 4-hours north of his family home. James would visit or I would visit him every weekend. We would practise together and it wasn't long until we brought in some bigger rocks to make improvements to my practise area. I would practise all week just to show him how much better I was the next weekend when he came back to see me, with his guidance I began to improve dramatically.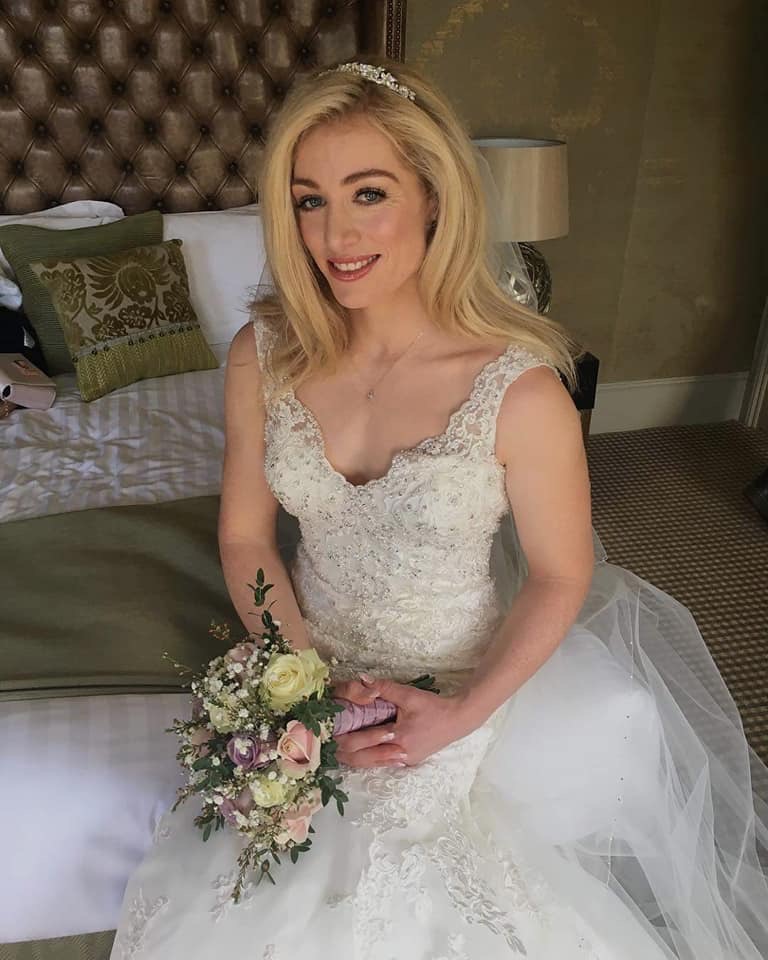 In 2011 I decided against going to university and started to ride full time when I moved to join the Ossa motorcycles team. I rode Ossa for 2 years (2011 – 2012) two valuable years where I learnt, not only to be a better rider but also a good mechanic. I could change a gearbox in 30minutes (something I did at the 2011 SSDT on the side of the road) and listened to Nigel Birkett (Ossa UK) who told me I was weak and needed to get stronger physically. Nigel gave me exercises and it was the first time I felt someone outside of my family really believe in me and push me to be better.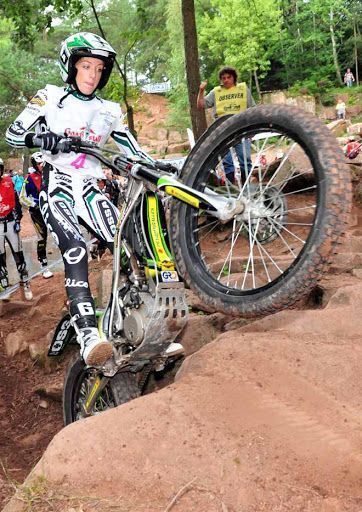 I remain good friends with Nigel and his wife June but at the end of 2012 I went to test a Sherco in Spain. James had organised a professional contract with Sherco but I had never really liked his bike (he rode a Sherco) and I wasn't expecting to like the Sherco the factory had prepared for me to test. We were in Spain with Ossa talking about the 2013 season and we'd organised a 2-year contract I was happy with to stay with them, but James insisted we still go to test the Sherco the following day. So, against my will we did. I first went to the Sherco factory to meet everyone and was then taken to Paxau's (Sherco top mechanic back then) test a special bike. After five minutes on the bike, I was shocked as I was expecting to hate it but I didn't, it felt amazing. I was so confused! I rode it well and Paxau told me I would be world champion with 2 years if I ride his bike (he was right by the way). I then broke down in tears on the top of a hill in Torello, Spain. I knew I had to tell Ossa and Nigel and June at Ossa UK that I was leaving. That night I made a phone call to Nigel and his wife June, I spoke to June first, we were both very upset but they understood my decision and have always been supportive even to this day. That was one of the hardest phone calls of my life.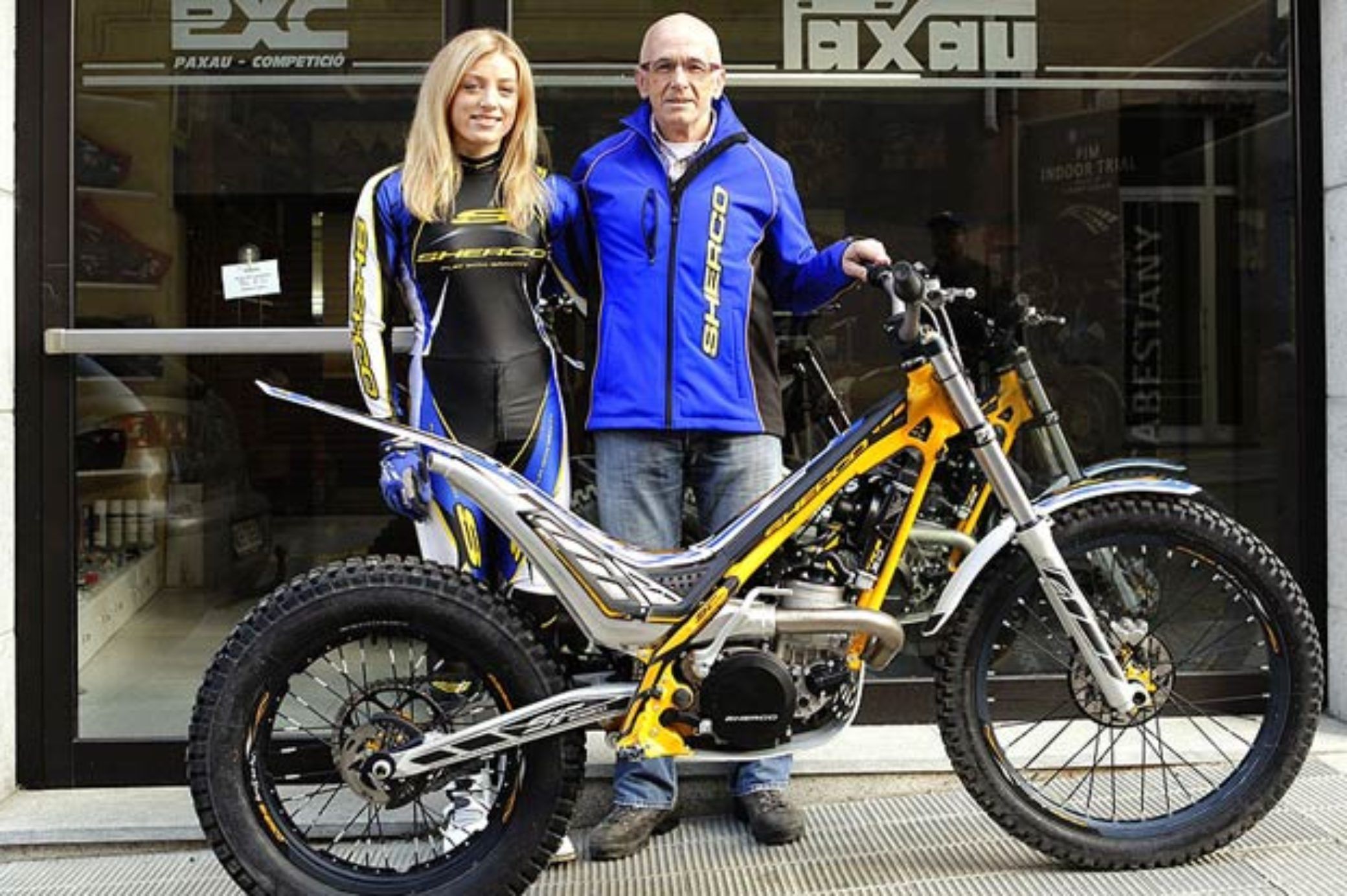 2013 was my first year with Sherco and what a year it was! Unfortunately, I finished 2nd in the world trial championship for the third time in a row but this time it was close! I took my first GP win and at the last round in France I battled with my rival (and idol at the time) Laia Sanz who got the better of me in the final sections of the final lap. I was very disappointed with another second but I knew I was getting close and this gave me more motivation to up my game.
But 2013 was amazing for an unexpected reason. Towards the end of the year, I started following FIM Superenduro and when it was announced that the 2013/14 season was to start in Liverpool, UK I thought to myself, that sounds like fun. So about 2 weeks before the race I got an entry and borrowed a bike from Malcolm and Rhoda Rathmell at Sherco UK. So, James and I, now living together in Lincolnshire built a superenduro track on the farm. Everyday we would get up at 6am to go for a practise session before he went to work, and I would ride all day. I was having so much fun on a motorbike again and I loved it. I practised hard and my lap times got better and better as I learnt to ride this bigger and completely alien bike. My fitness grew and again we went to Liverpool with no expectations, which felt amazing as it was a long time since I turned up to an event without pressure. Laia Sanz was racing but I was quickest in practise, meaning I had first pick of the gate for the qualifying race, I went for the inside gate. I had no idea which gear to start in but somehow managed the start of my life to get the holeshot and went on to win the race, but this was only qualifying with no crowd just an empty arena. The race itself was in front of a huge crowd and I have never felt an atmosphere like it. I didn't win the race but again it was another battle with Laia and as I went to overtake, I fell due to lack of experience but I picked it up and managed to finish in 2nd place. It was unbelievable. I rode the rest of the season, over the winter period. David Knight took me a bike to Poland where I finished 4th and at the final event in Tours, France I won the race and with it the World Superenduro Championship! I didn't even think it was even possible to win the championship, it was a surreal moment for me, it wasn't important to us so mum and I went in the motorhome alone, James was away working and I had no mechanic or any technical support - just faithful old mum. So, my first world championship title was in Enduro and not trials!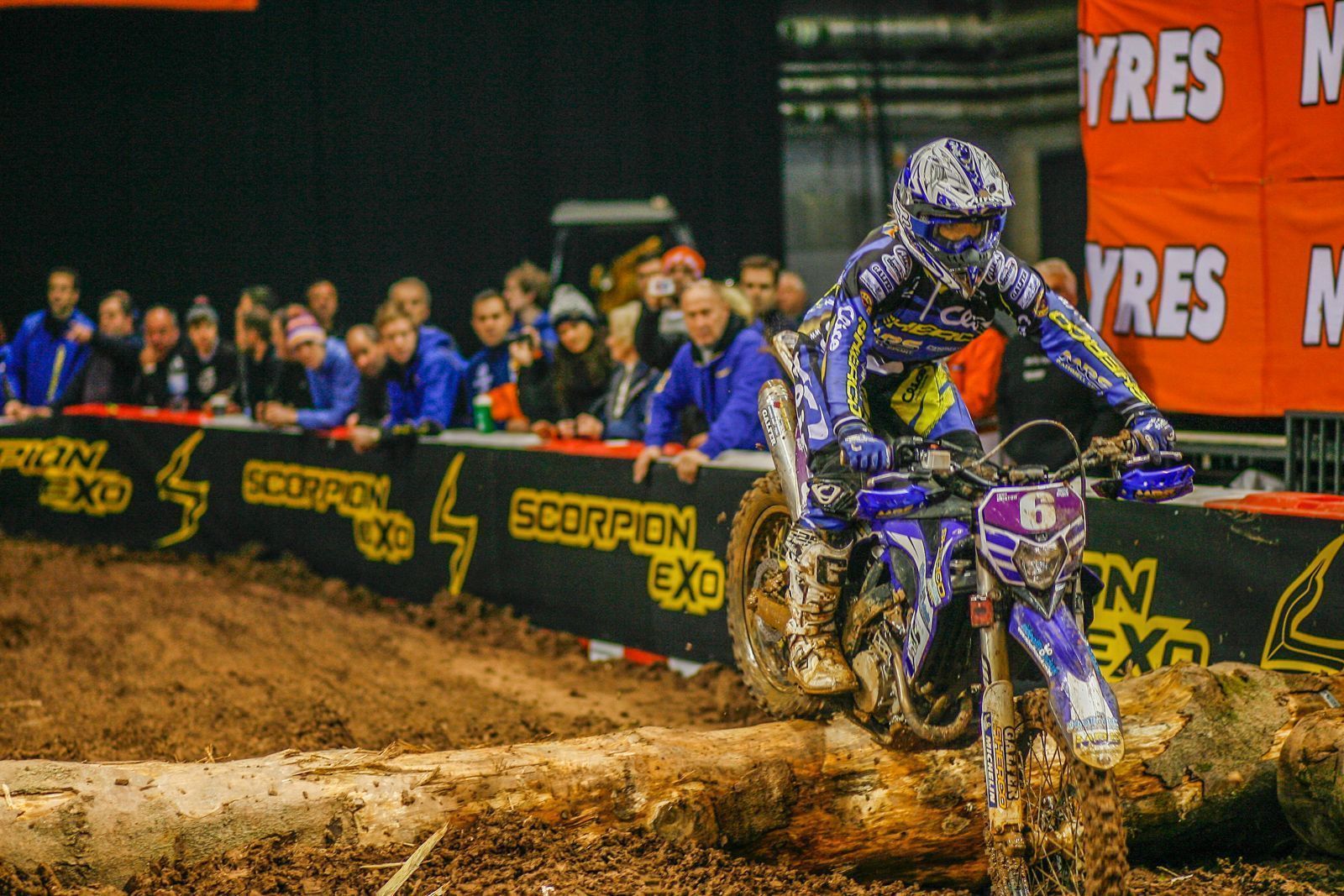 Later in 2014 I ended up winning my first Trials World Championship in Andorra. This was a very special moment as I'd dreamt of what it would be like to be Trials World Champion. All I remember feeling was complete relief that all the hours practising had paid off. At the finish all the girls waited for me and threw me in the air with what seemed like genuine happiness for me which I think is a real testament to our sport as only minutes before they were my rivals. Since 2014 I have won 7 consecutive World Trials Championships (2014,2015,2016,2017,2018,2019.2020) and I am working to hard to make it 8 in 2021 but I'll keep you updated on that in future posts as we go through the year. I have achieved 31 World GP wins and I am still as passionate about winning as I was in 2014. I have won the Women's Class at the Scottish Six Days Trial 8 times (2012 – 2019) with a few special first-class awards overall. I am also the first women to achieve a silver spoon award at the famous Scott Trial, often considered the toughest one-day trial in the world. As I write this, I am preparing for the 2021 season as I have more goals still to achieve which I know will take some hard work.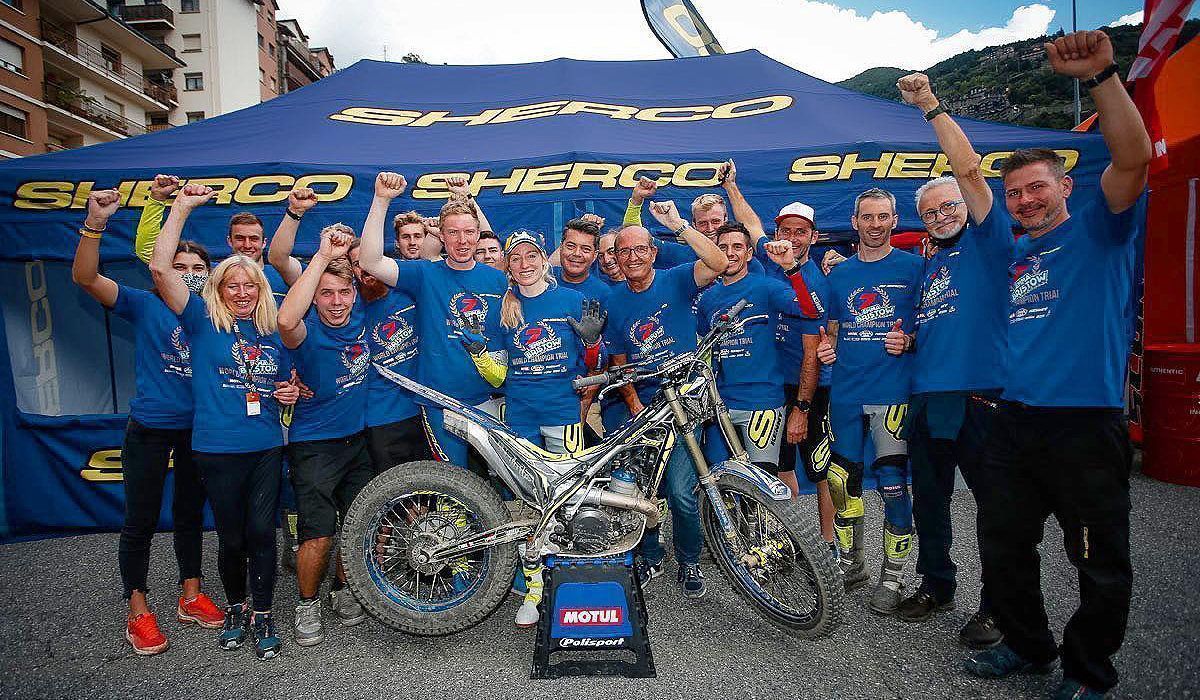 Sometimes it's hard in motorsport as a professional woman, usually our championships have less events and sometimes we only have a support class so this means we don't always get the same opportunities. However I am fortunate that in trials I can regularly compete against men, and this is what I enjoy most as its not about gender, it's about riders, and who has the most skill will win. I now compete in the British Expert Championship against the men and have had several podium finishes but am still seeking that overall win – watch this space!
As you can tell motorcycling in is my blood and since stepping onto my first motorbike at four years old I have had bikes ever since and made thousands of amazing memories. In the beginning I certainly never thought I could become a World Champion, it was always just about having fun, but hard work has given me a fantastic opportunity which I am eternally grateful for and I want to thank everyone who has supported and believed in me along the way. Great companies, like Motul, help us to realise our ambitions and I now believe people should think big and chase their dreams as hard work, commitment and a bit of fun can make anything possible.
If I have missed anything out about my journey leave a comment and I will do my best to answer your questions! Until next time – enjoy your riding and stay safe!