Find stories, riders,
ambassadors

Motul
20 July
Skimming across the waves at speeds in excess of 70mph, powerboating is not for the faint hearted. As well as a licence and a boat, the sport's governing body, the Offshore Circuit Racing Drivers Association (OCRDA), recommends competitors have a strong constitution and nerves of steel. Two brothers who display such qualities are Nick and Jeremy Newsham. This sibling duo compete in their own team, Enforcer 922, in the F1 category. Nick tells us more…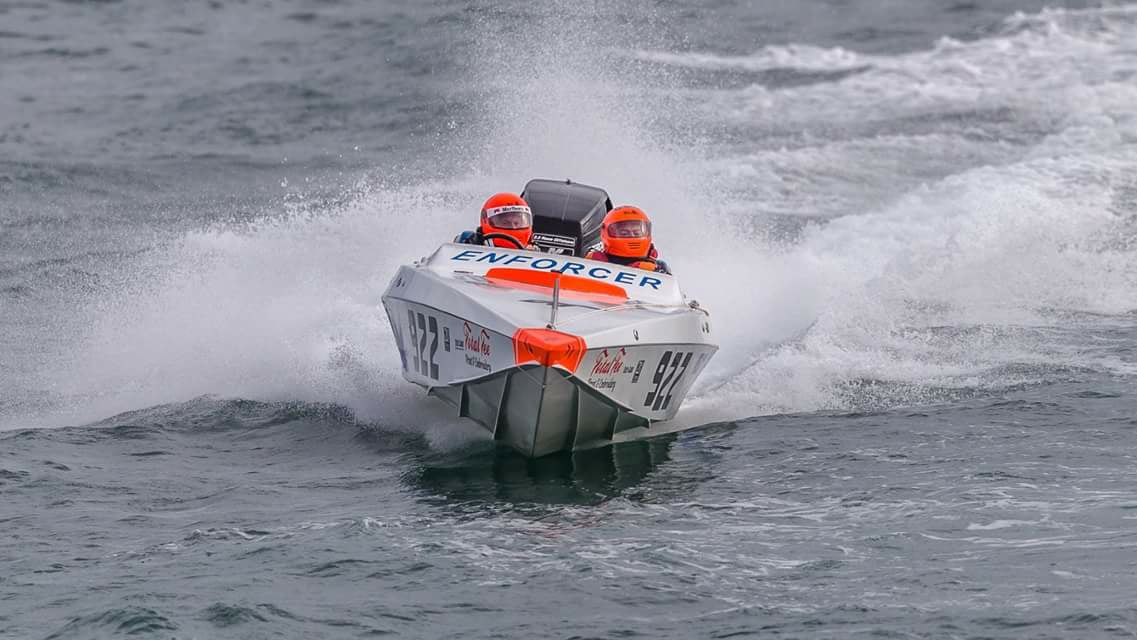 Nick, what's your boat and what sort of power are you getting out of it?
It's a 19-foot Phantom with a Yamaha V4 outboard. It comes with about 130hp but we send the engines to Belgium where they're stripped down and rebuilt, and that gets them up to around 180hp. So you've literally got a 19-foot boat with a steering wheel, a bladder fuel tank, two seats and two grown men – and that's it. [Laughs]. It's good fun.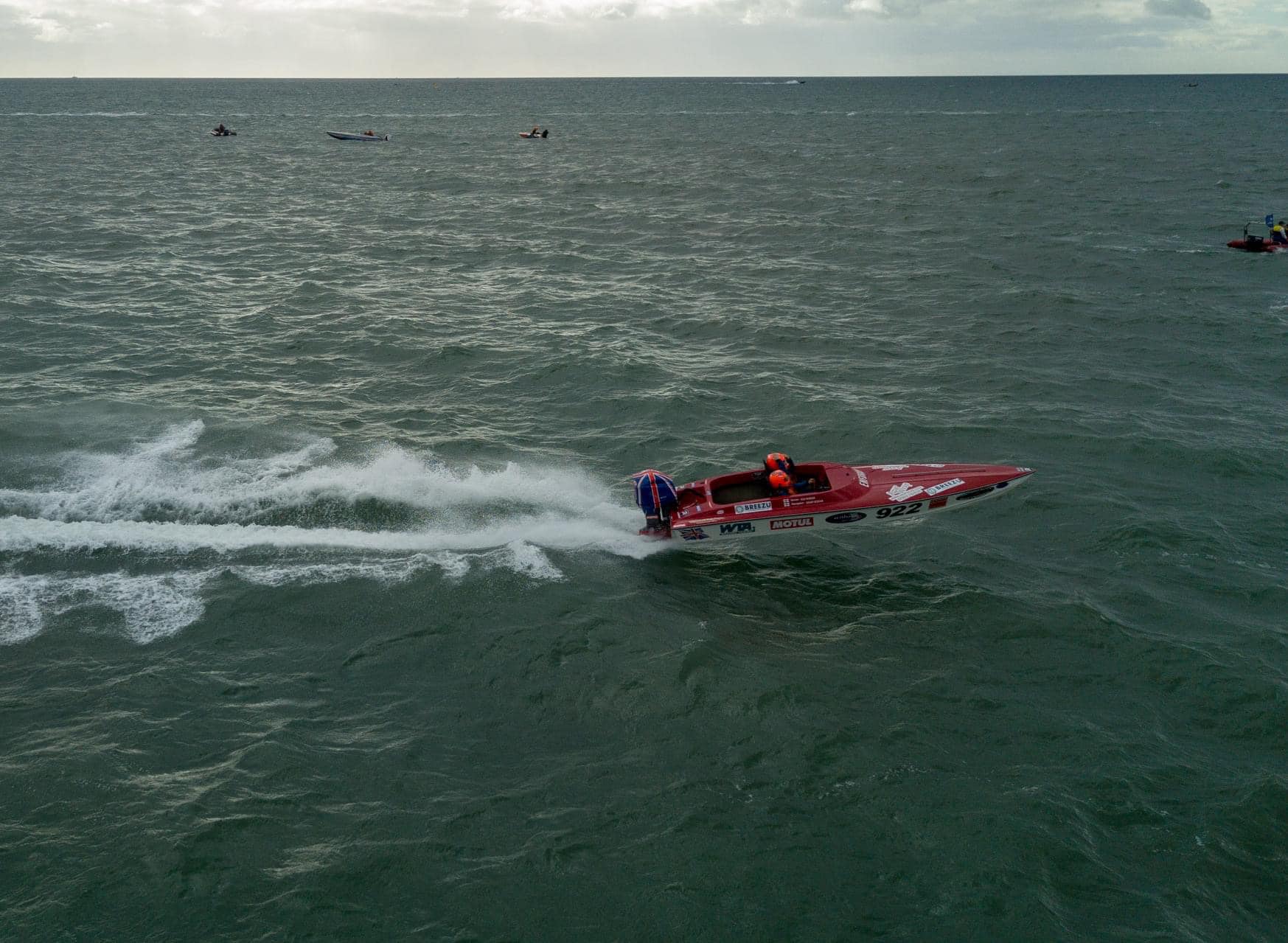 You race in the OCRDA's Aqua Adrenaline Tour, competing across the UK. What's the racing like?
Yes. The series we race in we try and keep it as spectator friendly as we can. Even though it's off-shore racing, we keep it as close to shore as possible, which is good for the spectators and the sponsors. The course is about 2.5 miles a lap with chicanes to navigate and, from a spectator point of view, they can see the whole course.

What's it like to race one? Take us on a lap…
It's like being in a tumble dryer at 70mph. You start off on the quay at about 30mph, and then the moment the green flag is raised, it's all systems go. There are about 22 boats competing. From the start to the first turn buoy is about a mile, which gives us a chance to spread out a little bit. Three different classes race together: F1, F2 and F3. Being an F1 boat, our boat will get to the corner first. Ten yards away from the corner you back off a little bit, turn it in, and power on. It's very difficult to describe. A flat, calm sea is very boring. We'll race in up to five or six-foot swells. That tends to sort the men from the boys.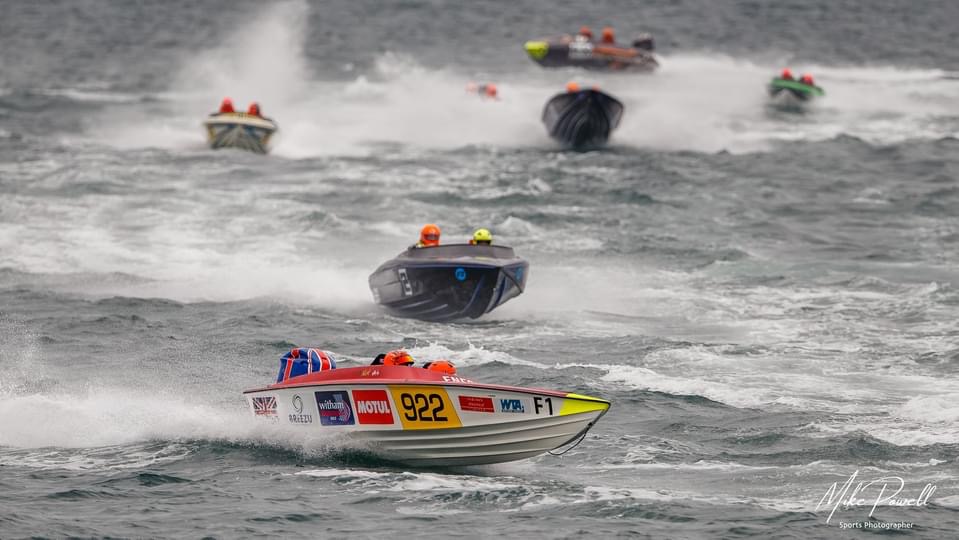 Looking at the pictures, the boat seems to spend a lot of time out of the water…
You're doing 70mph, and the boat and crew weigh 700kgs. So even the smallest waves will send you out of the water. You try and keep it as level as you can, but you get the odd one where you're looking at the sky [laughs].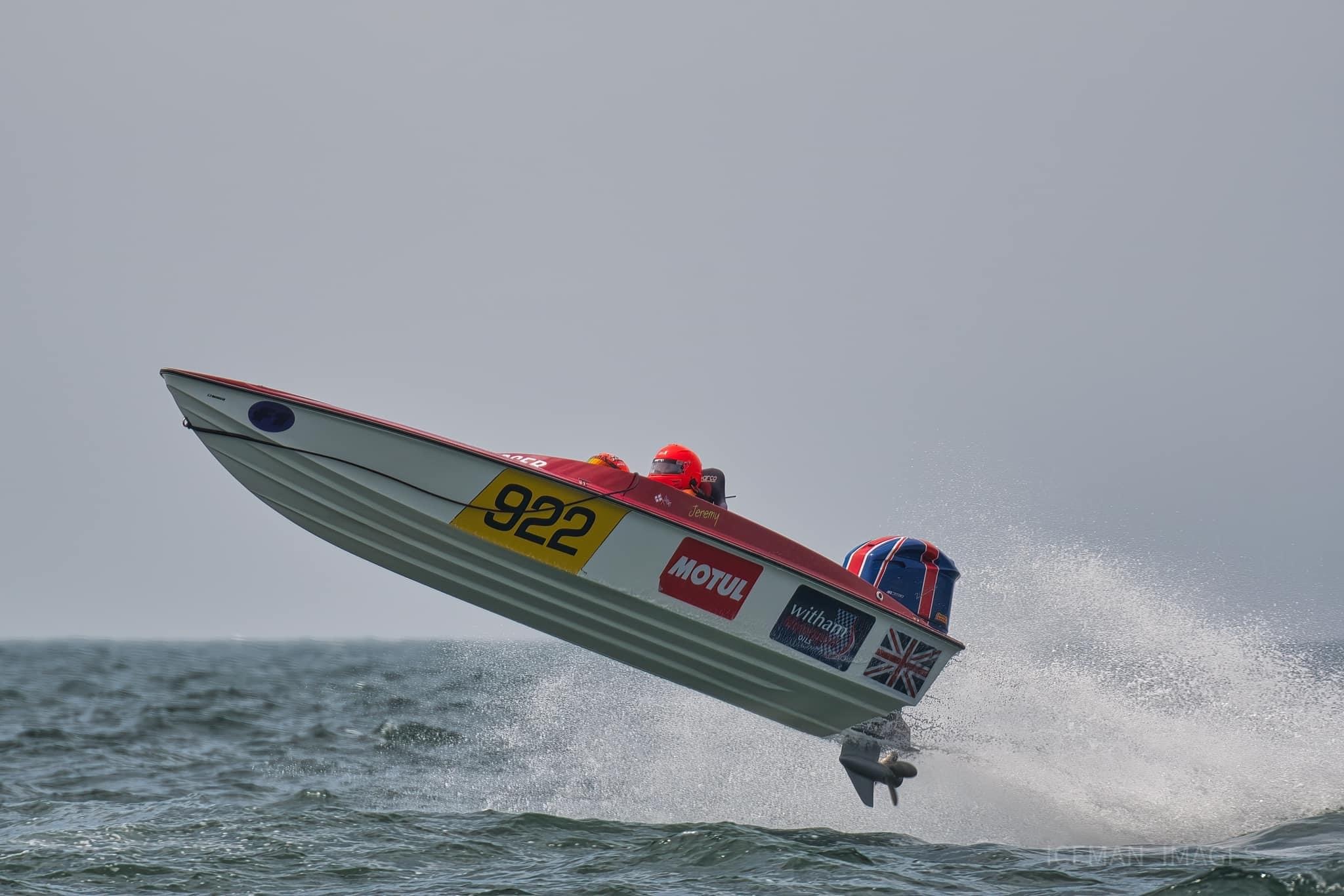 How did you get into it?
I've been doing it for about 12 years now. I got into it by drinking in a pub [laughs]. The pub was right next to a marina. There were a few lads in there who were racers, and they invited me out for a spin. I fell in love with it. I've owned a few different boats between then and now. We had a big 25-foot, 300hp boat, but we sold that. We got back into the slipway once, and my brother said let's mend this and get rid of it. It's too fast and too dangerous [laughs]. I do it for the bragging rights and a £15 trophy. It's an out-and-out hobby.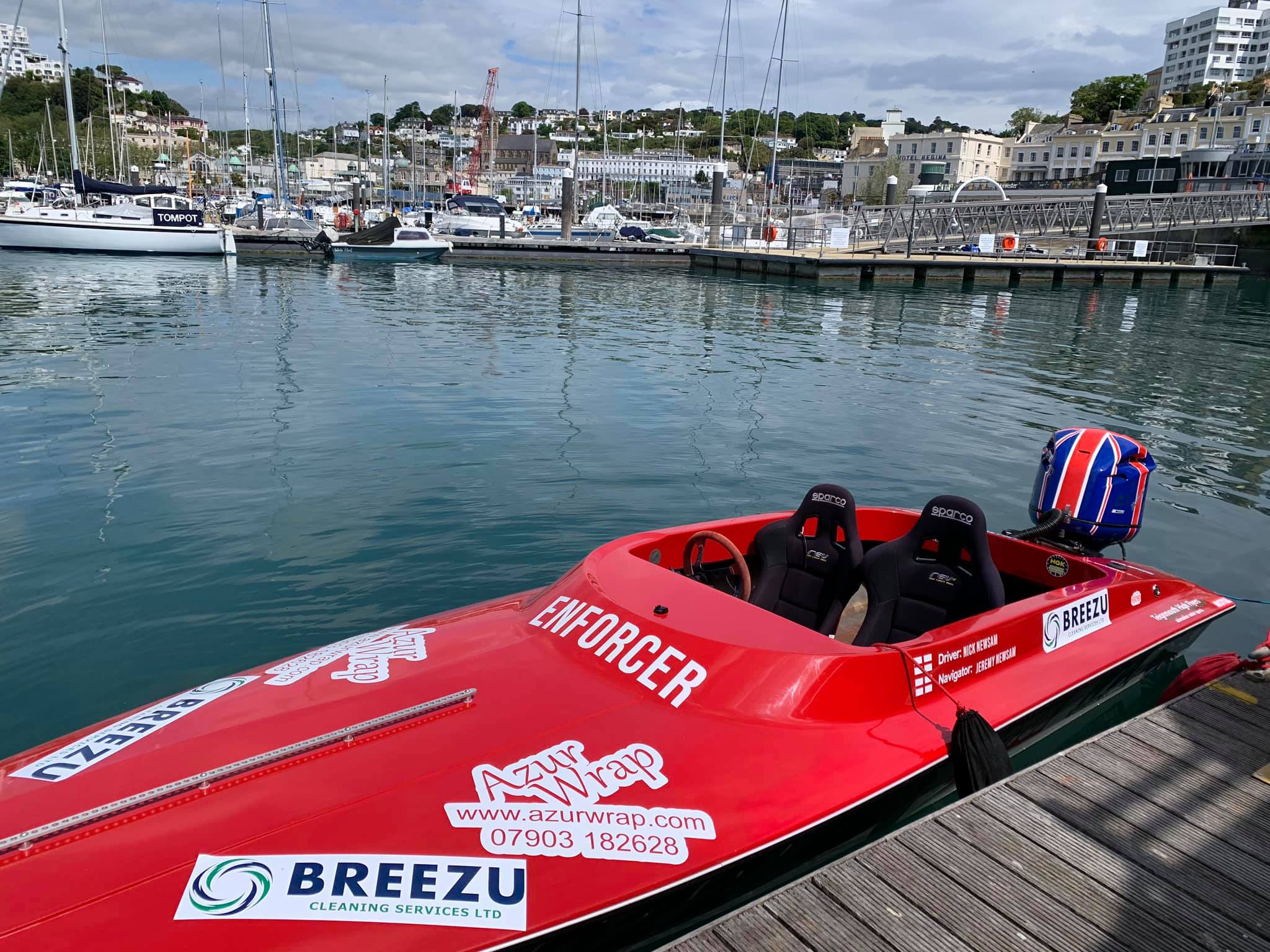 What benefits does Motul bring to the boat?
Motul supplies us with the oil for the season. Every 40 litres of fuel we put in the boat requires a litre of oil. Every 40 hours the engine gets rebuilt. Having used various oils in the past, when we started using Motul in 2019, we noticed during the rebuild that everything was so clean and looked brand new. Whatever is in the oil is burning very efficiently.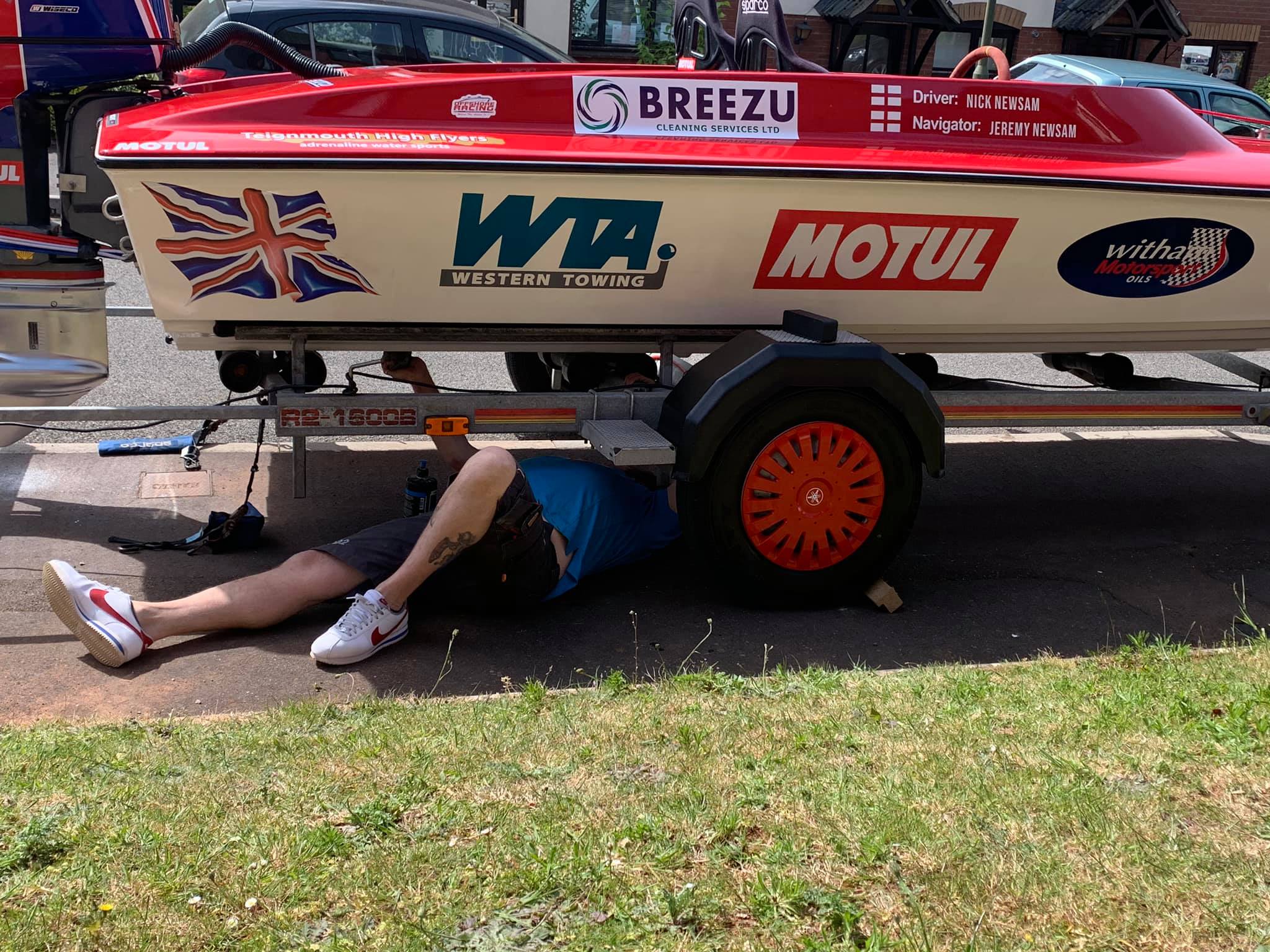 What's your job when you're not racing?
I'm a boat builder. I work nine-to-five, so this is very much a hobby. It's costly. We have race entry fees, boat maintenance, travel etc. So contributions like this from Motul really helps a lot.