Find stories, riders,
ambassadors

Motul
07 October
After two Malaysian SuperSport championships under his belt, earlier this year Kiwi racer Liam MacDonald set himself a new challenge. To be the first ever rider from New Zealand to compete in the MotoAmerica Twins Cup. Helping him on his journey is Motul partner team Pure Attitude Racing. Now, Liam has set his sights on a second year after signing a new contract with the team for the 2022 season. We find out more about how his inaugural season went, and his expectations for next year.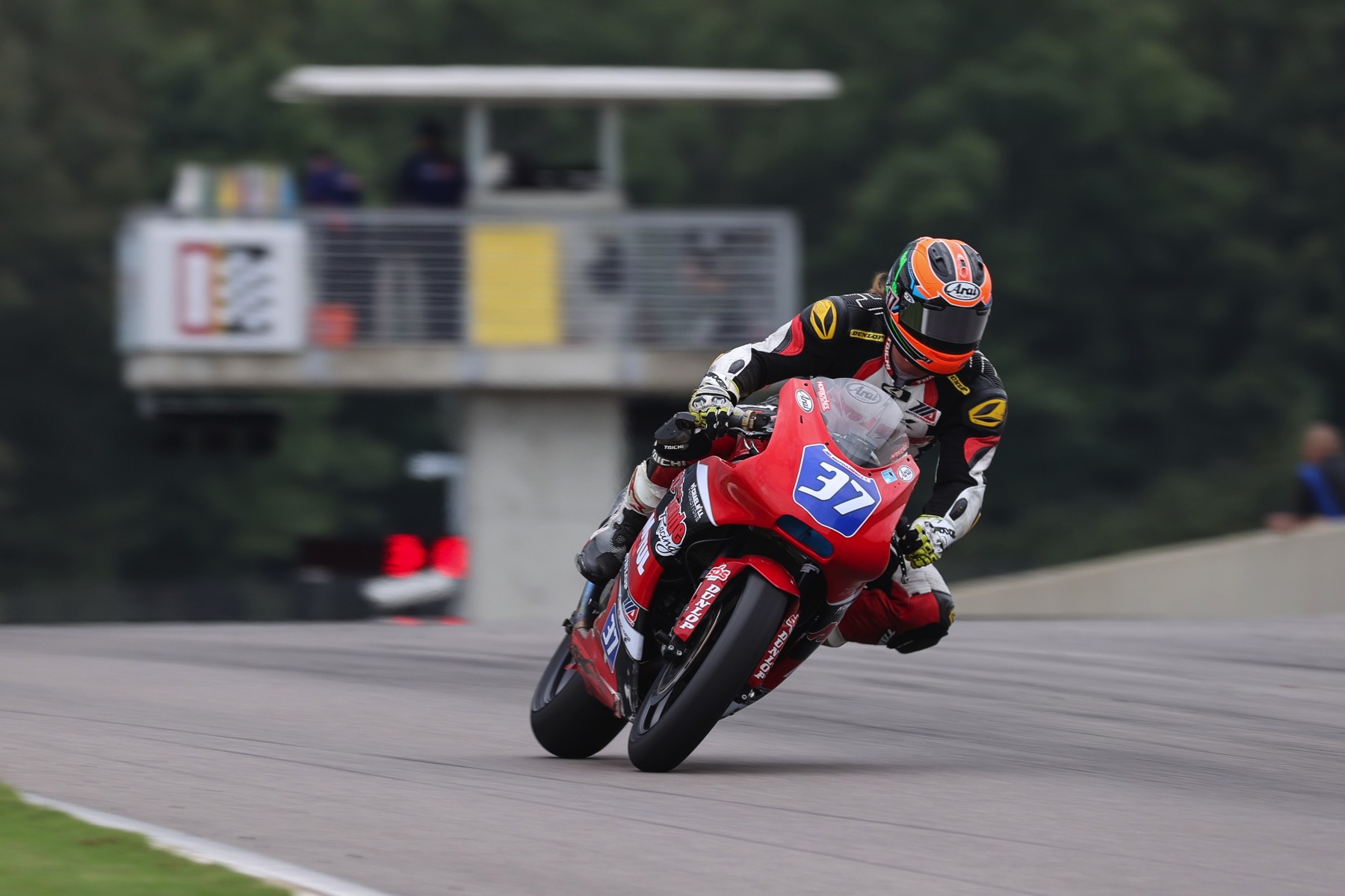 2021 was quite a blockbuster year for you Liam with a move to the USA and a new kind of motorcycle racing. How did it go, and did you settle well into the team?
I did, and a lot faster than I was expecting to. We were further ahead of schedule than what we thought we would be. At the season opener at Road Atlanta, I started with a small crash, which wasn't so nice. It was the second session with the team and the bike ever. And I went down without even setting a lap. I was so upset and apologetic because that's what I was used to. The races went well but I wasn't used to the bike and lost out on a very good position in both the races that would have been a lot more upholding to me. In the first race and I got taken at the second to last corner. On the second race, because I wasn't used to the bike, I downshifted one too many times, and lost out on the position. But they were both still top 10s and I was racing against some good twins' veterans.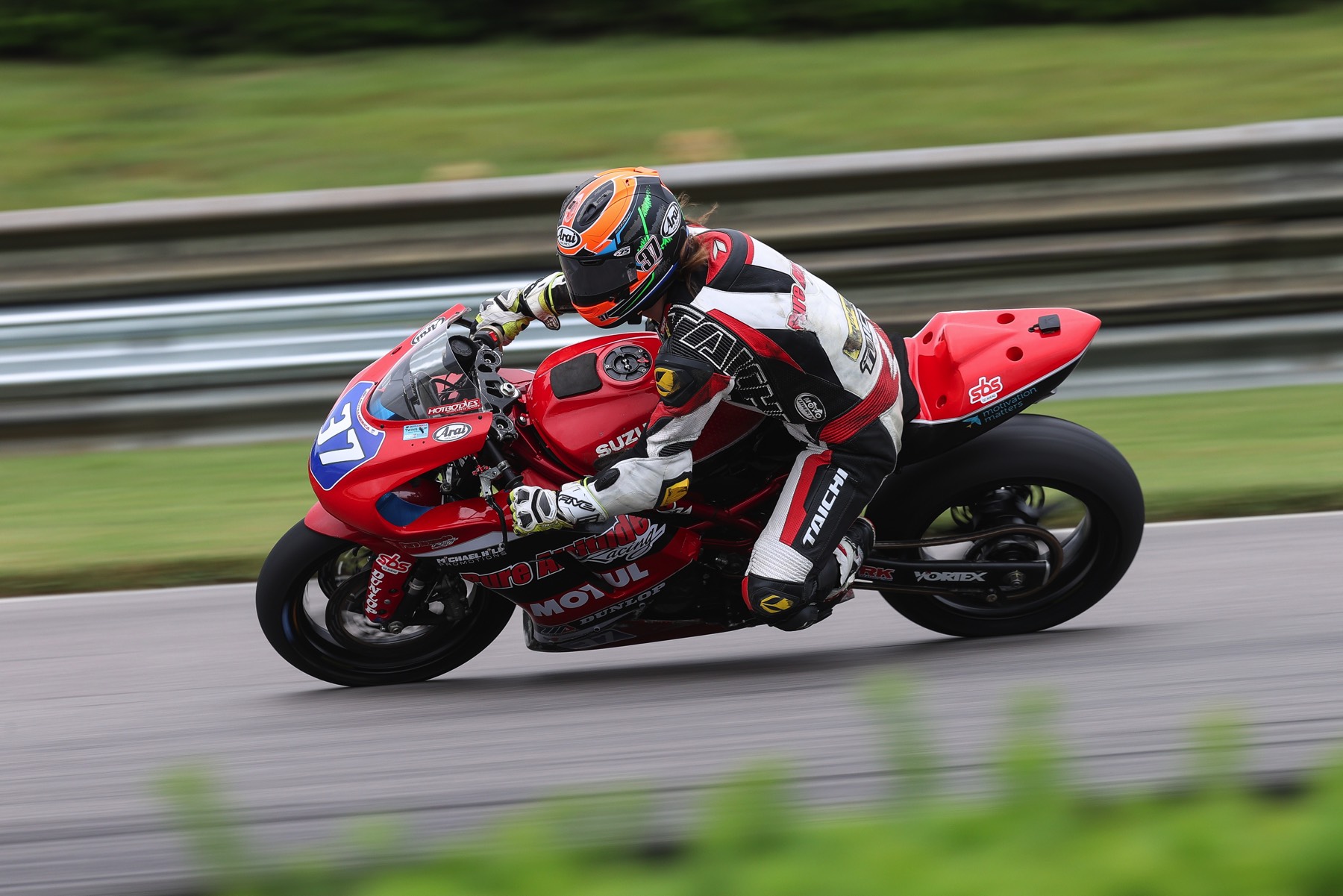 That sounds unfortunate for your debut race but still a strong performance. What was the team's reaction?
The team was stoked. People who I didn't even know were coming up and saying I was doing amazing. That was a great feeling. Coming into the second round a couple of weeks' later, I did the same again and came off before setting a lap. I tore a ligament in my thumb and twisted my foot, but the bike wasn't too bad. Even in that short space of time, I was happy and excited to keep going. Every other team I've been with made me feel terrible anytime I went down. But these guys are supportive.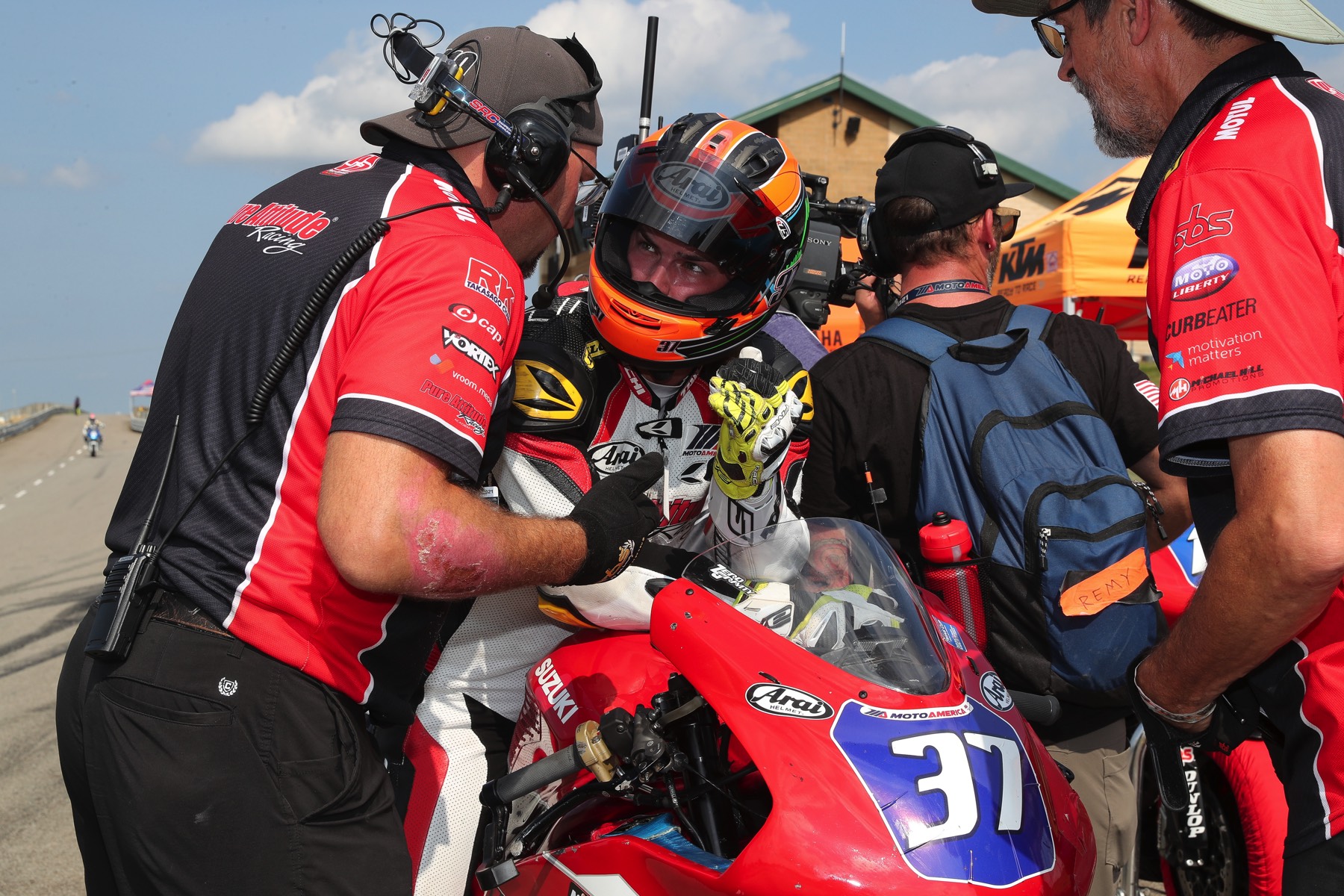 So, with the backing of such a great team, it must have been an easy decision to re-sign for 2022?
Yeah. This is the first time I've felt welcome in a team. Its future plans are really exciting for me and it's something I actively want a part of now. That momentum and shift from round one to round two kept growing throughout the season. The darkest moment for me was getting a black flag in Washington, the first of my career. It was really embarrassing but the guys came up and were supportive and had my back. It was a really endearing moment. The end of the season didn't go well. We showed great pace and the team were really excited with my progress, but I crashed out of three races in a row. We didn't have the season we could have, but it shows the potential for next year.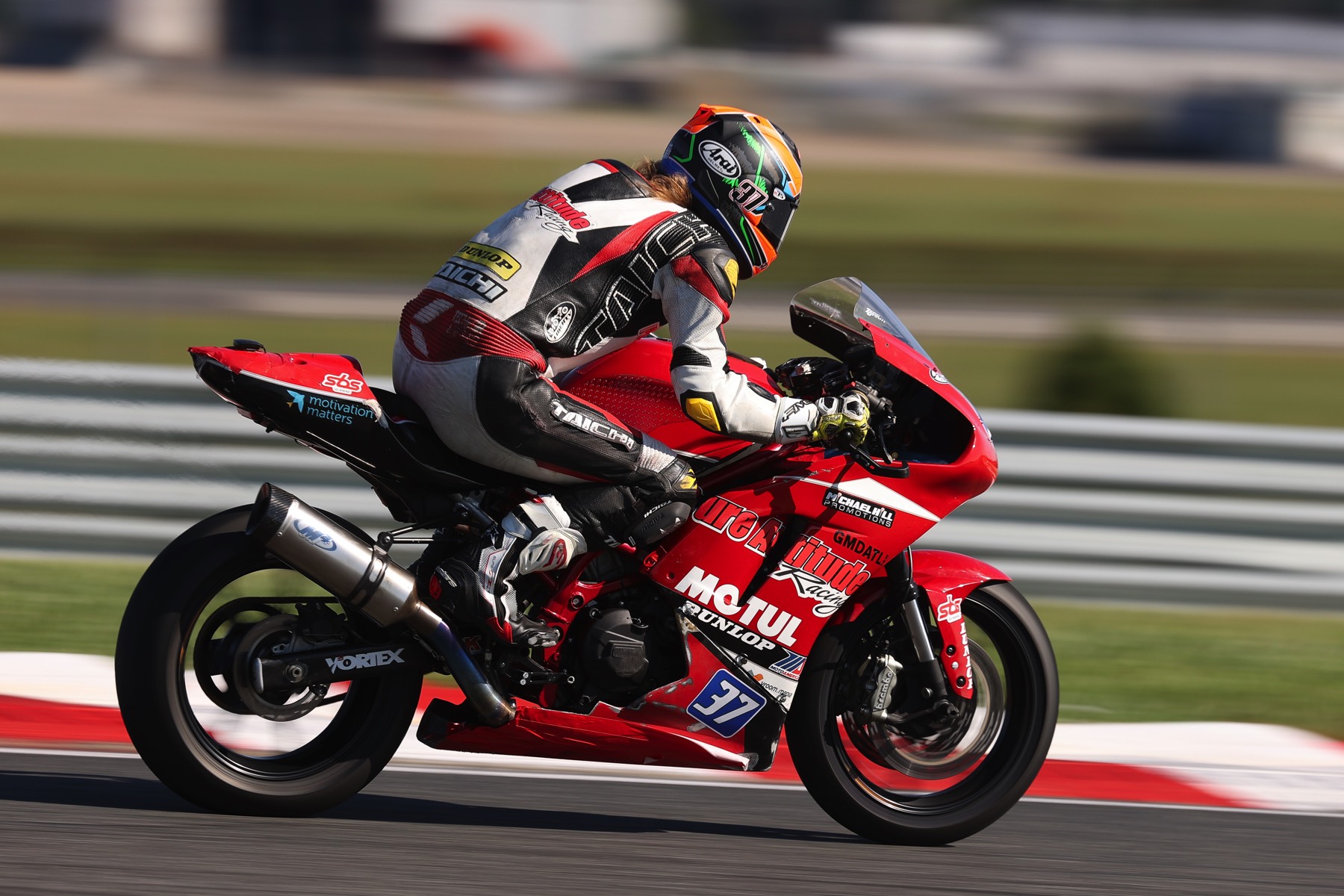 How hard is it to pick yourself up and get your mind right after those crashes?
The hardest thing about racing for me is picking yourself up after a bad day. Sometimes I still struggle, but during those back-to-back rounds in New Jersey and Alabama I felt like I was confident, but it didn't work out. The team said my pace is phenomenal and that helps pick me up. I know where I need to learn more.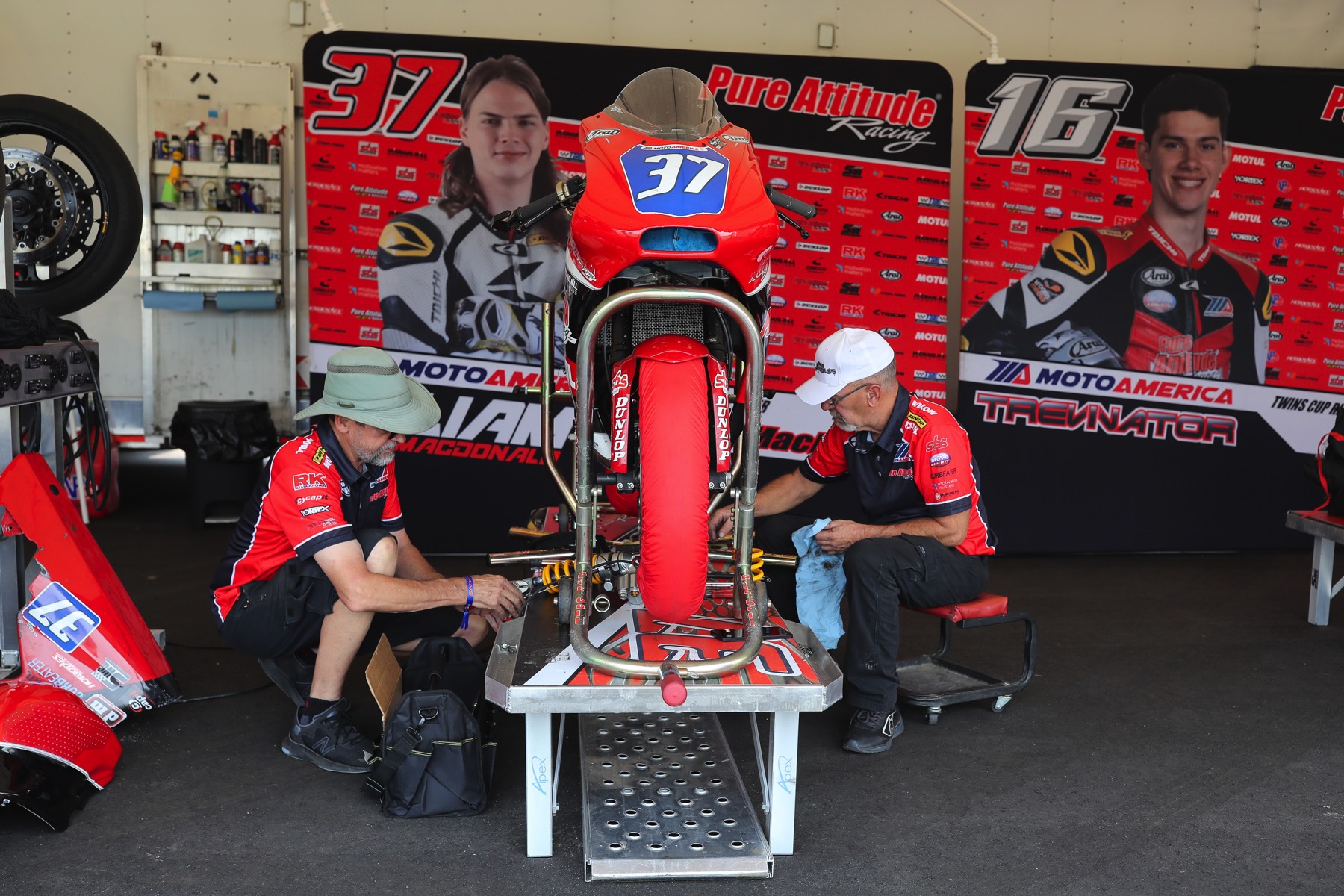 What are your expectations for next season?
To be myself and confident enough. I'm expecting the same sort of finishes we ended with running with the top pack and really chasing that pace. I don't want to say I'm expecting to win all the races, but I feel like if I'm not doing what I was at the end of this year, something needs to be fixed.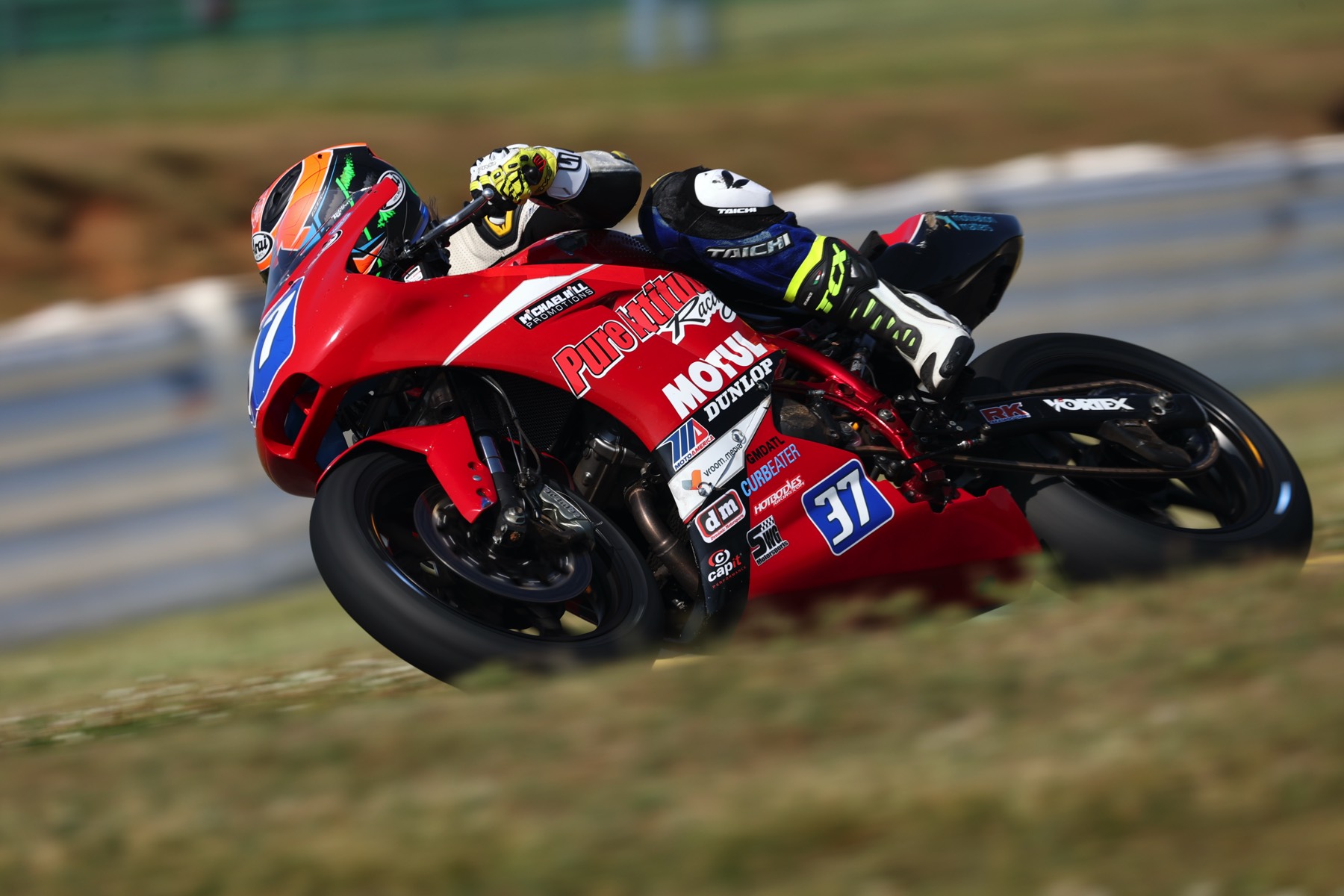 This was Motul's first year with Real Attitude Racing. How did the partnership go?
It was amazing. I've never had a partnership that's been as professional as the one with Motul. It made us feel very welcome and the Motul people liked what we're doing and vice versa. It's a very hospitable working relationship. I'm just in a happy place right now, with the team, with Motul and racing in MotoAmerica. It's the happiest I have been in racing, even when the results weren't there.