Find stories, riders,
ambassadors

Motul
07 October
Spanish rider Adrián Huertas claimed the WorldSSP Championship crown at Portimão. In a season long display of dominance by Kawasaki teams and riders it was not a case of when a Ninja 400 mounted rider would win but simply who. A look-back on the season with the Motul backed Kawasaki MTM team.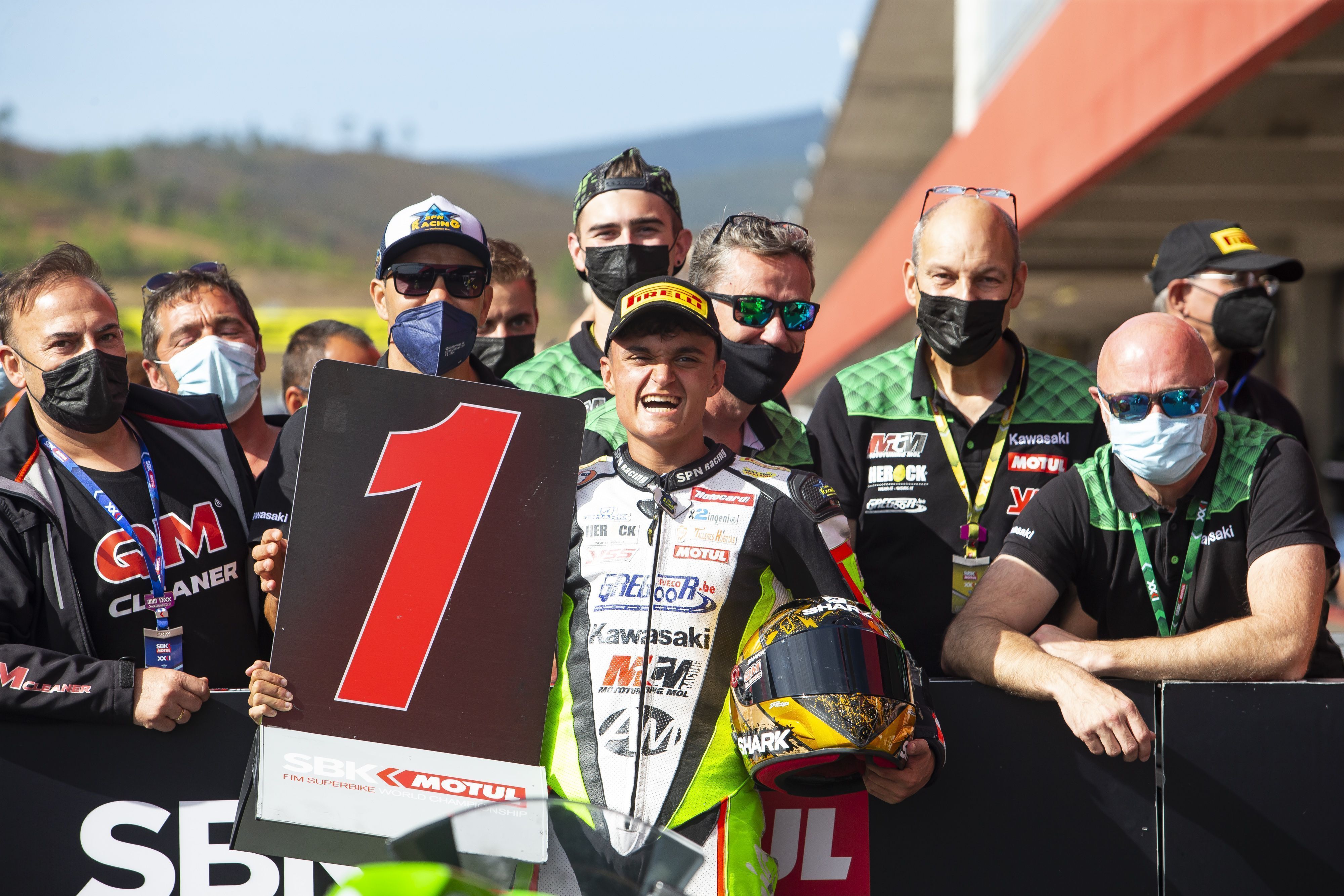 Spirited challenges along the way
Defeating spirited challenges by an array of fellow Kawasaki competitors, including his own formidable MTM Kawasaki team-mates, Huertas eventually accrued enough points at Portimao to secure his first championship title. Notable for their equal determination to succeed – and with a slew of race wins between them – the likes of Jeffrey Buis and Yuta Okaya of MTM Kawasaki and rising star Tom Booth Amos of Fusport - RT Motorsports by SKM Kawasaki could ultimately not edge past the talented 18-year-old Madrid rider and the crown rested on Adrián's brow.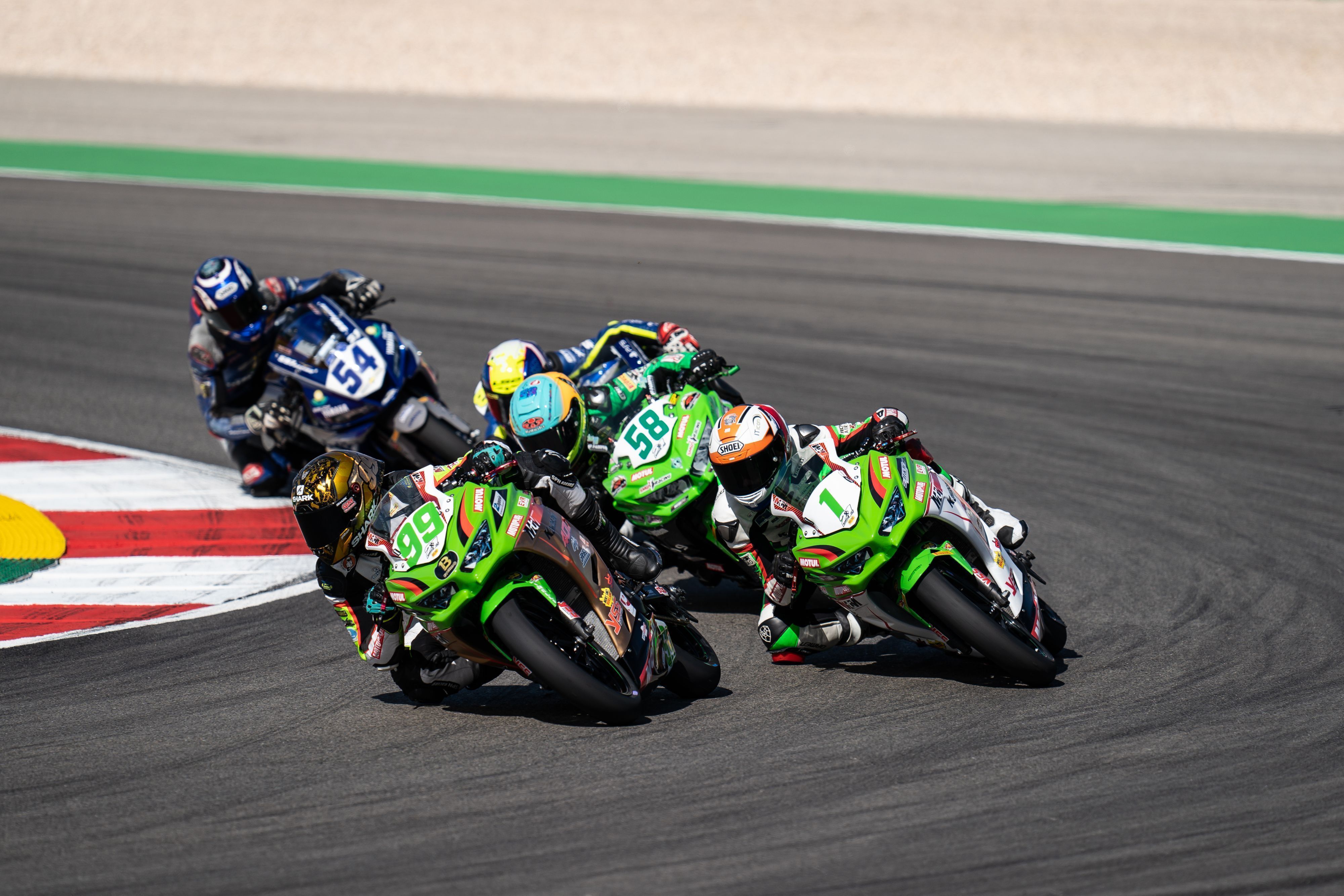 A clean sweep of all the honours in 2021
Kawasaki had already won the Manufacturer's championship at a previous round and the Motul backed MTM Kawasaki team has now taken its second Championship title in succession, giving the Ninja 400 a clean sweep of all the honours in 2021. The FUsport RT Motorsports by SKM Kawasaki team placed second in the Teams' Championship.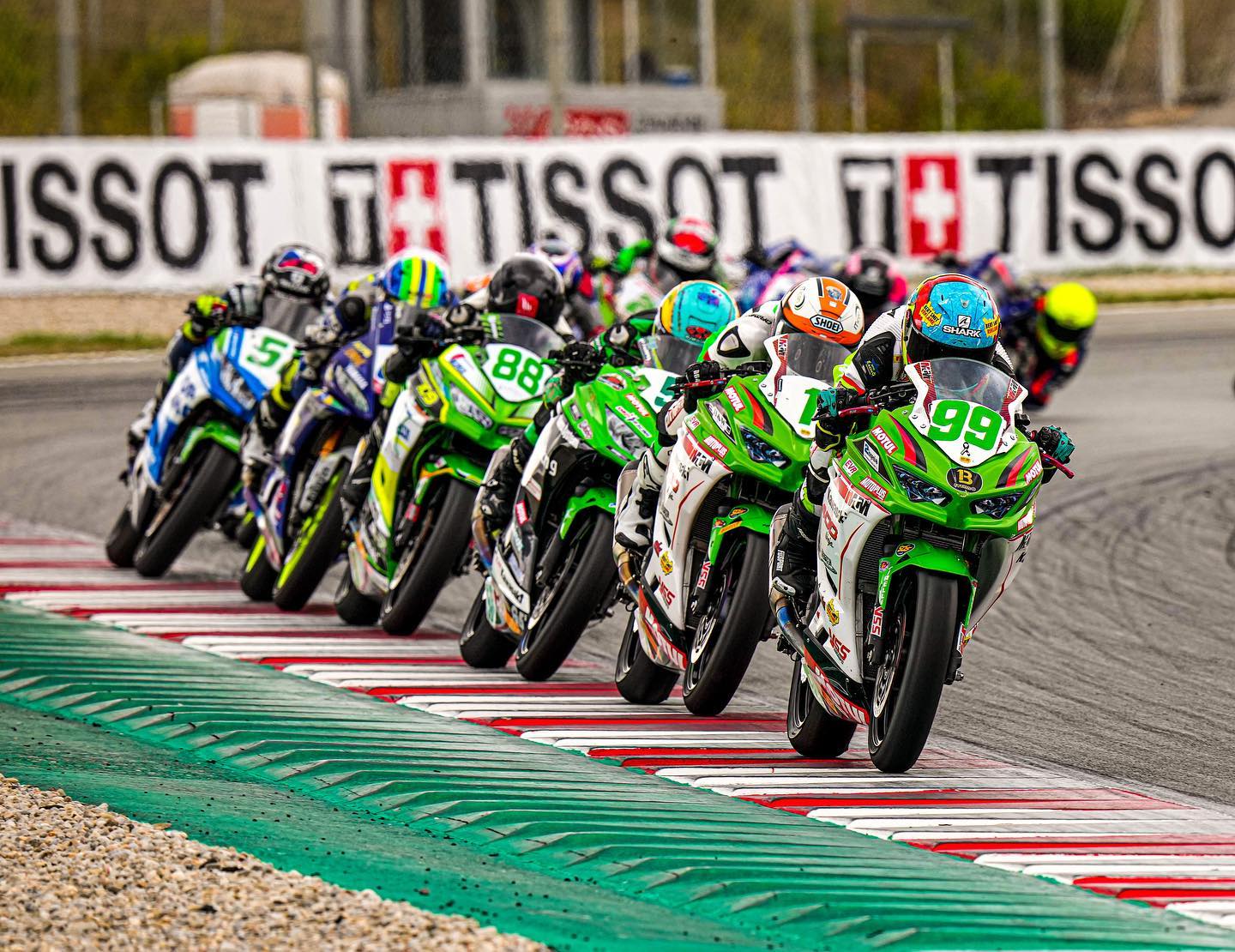 Entering this round one Kawasaki rider - and in fact an MTM Kawasaki rider - was certain to win the title, with only 2020 champion Jeffrey Buis (MTM Kawasaki) mathematically capable of overhauling Huertas on the eighth and final race weekend of the year.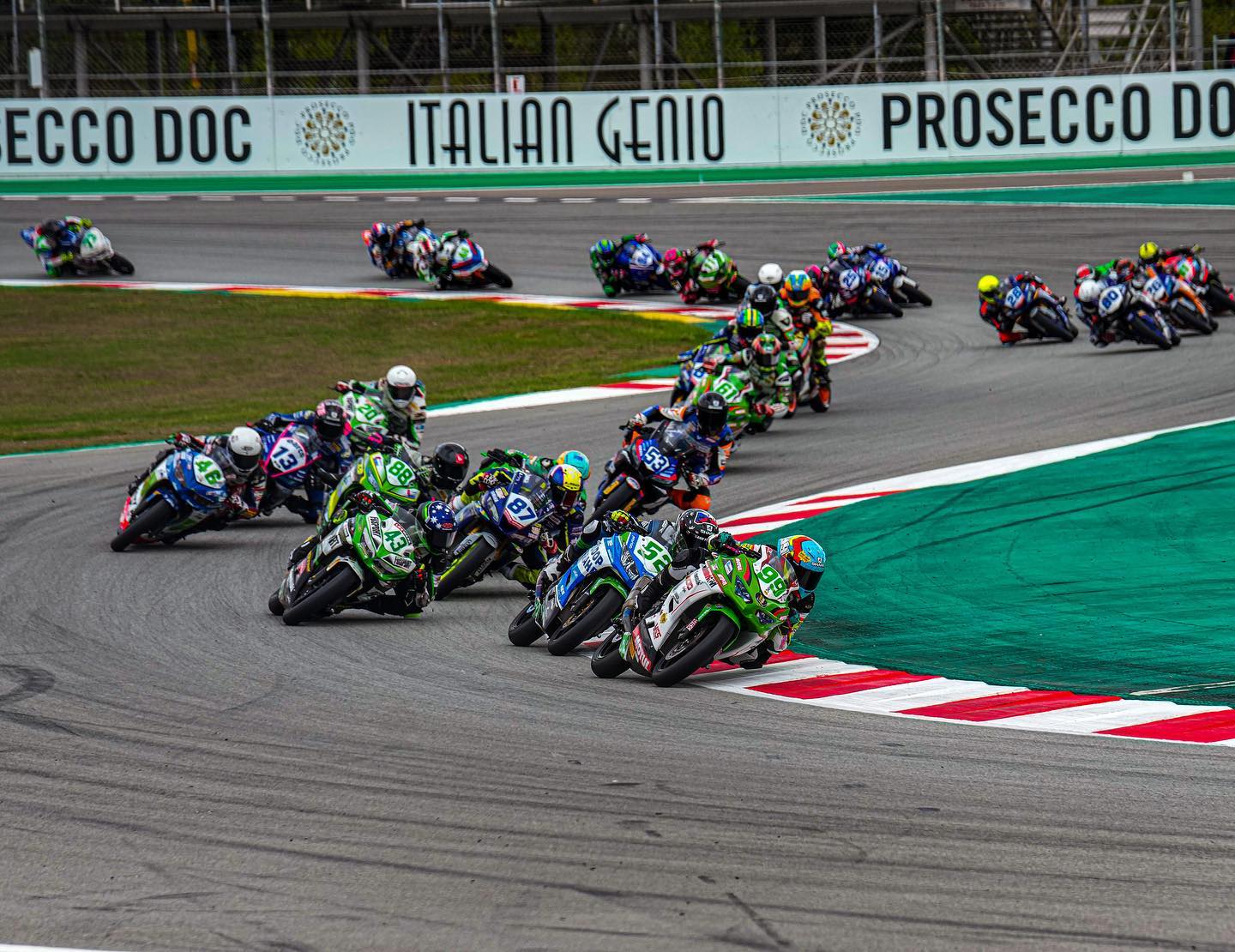 Motul backed MTM riders are dominating the victories in WorldSSP300
Huertas's win now takes Kawasaki's tally of individual WorldSSP300 race wins for Ninja riders since the first season in 2017 to 39, with an astonishing 21 of them being taken by MTM riders. Kawasaki won 13 of the 2021 races thanks to riders from four different teams. Nine of the Ninja400 race wins went to MTM riders and in the final points rankings the top five are all Kawasaki riders. Huertas with 255 points, Booth-Amos 189, Buis 174, Di Sora 148 and Okaya 140.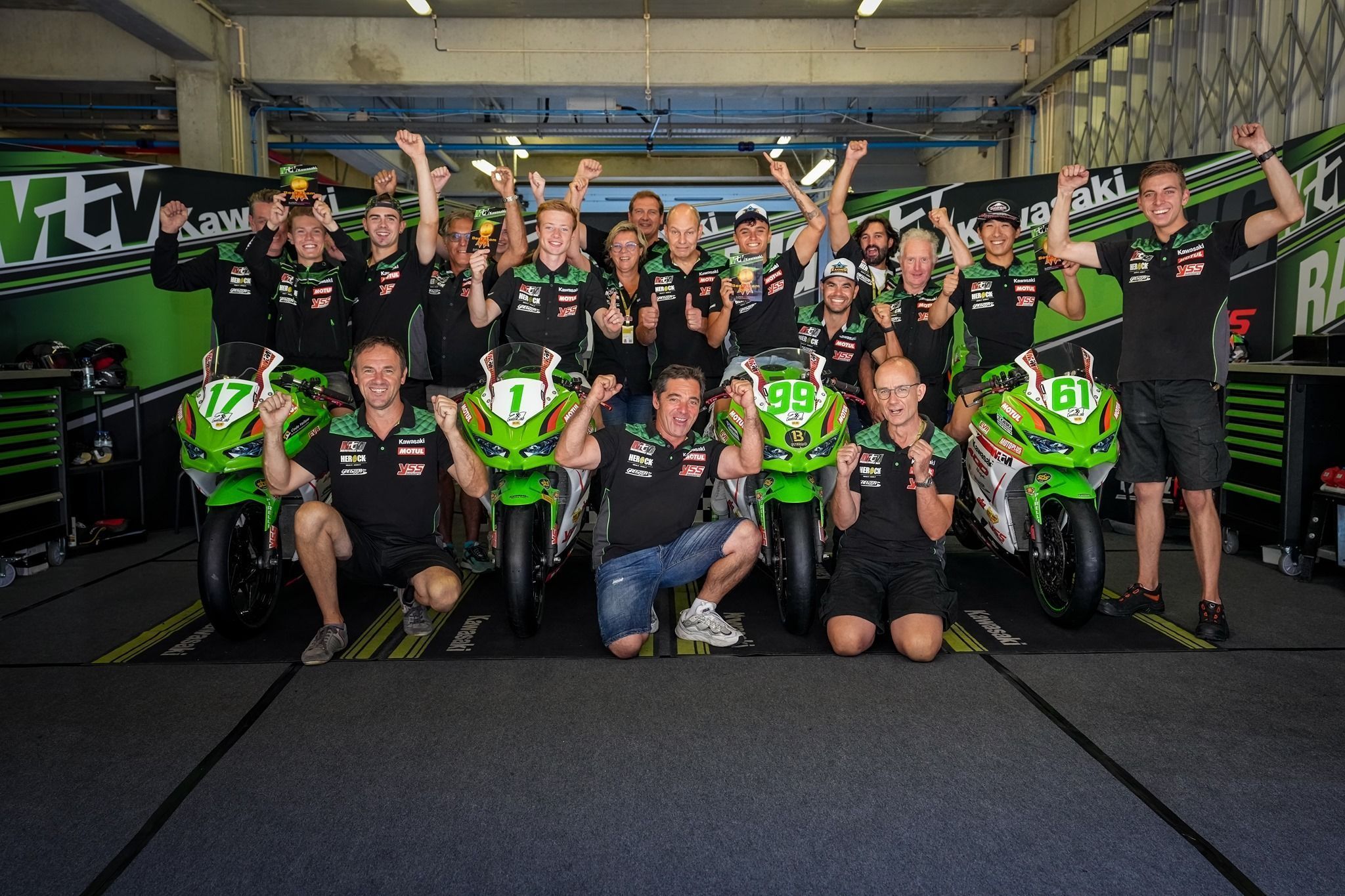 Adrián Huertas (MTM-Kawasaki), stated:
"I am happy to win the World Championship. I moved to the MTM Kawasaki team thanks to my manager. They are a winning team and they put their confidence in me. I saw what I can do this year and I am so grateful for MTM because they gave me this opportunity. Thanks to them because without their help it would not have been possible. I am really happy because I had some hard years recently, but I came to this team this year and became the world champion. I feel sorry for Jeffrey because he touched me and crashed in race one. We have worked for a long time with a group of people for this result! It was also great to end the season with such a strong win. For the future, I want to keep working in this way and keep dreaming."