Find stories, riders,
ambassadors

Motul
27 October
Australian Superbike Championship (ASBK) team DesmoSport Ducati roared to fantastic first and second place finishes at Morgan Park for the fourth round of the Southern Downs Series and Queensland Road Race Championships. During the six-lap sprint races, Oli Bayliss and Mike Jones battled hard on board their Panigale V4 Rs. We catch up with the team, which is co-owned by three-times World Superbike Champion Troy Bayliss, to see how Motul helps them succeed on the track.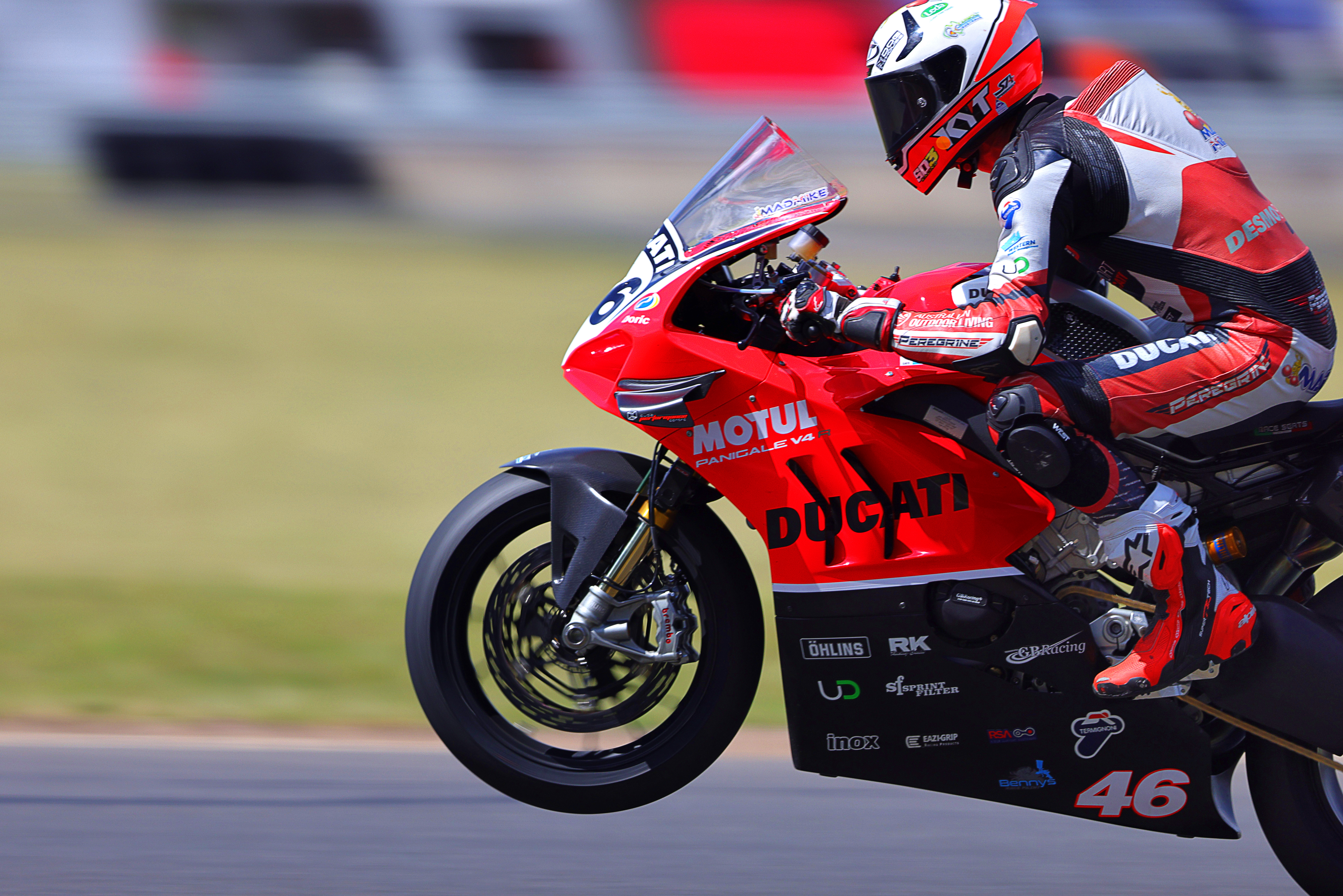 Team co-owner Ben Henry
We've been using Motul products in and on our race bikes since DesmoSport Ducati began, and for me personally, I've been using the products both in my workshop and in my racing career for over ten years now. I rely on Motul to look after our Panigale V4 R superbike engines, even with our riders pushing the bikes to their limit in some pretty extreme conditions. In Darwin, where Oli took the round win, overheating was an issue to counter and Motul gave us protection by cooling the engine and kept us at full power until the chequered flag and beyond. Our engines have a rigorous maintenance schedule and I never fail to be impressed by the condition of the internal components. There's no denying that Motul leads the world when it comes to performance lubricants, and for us as a top-level superbike team, our presentation of the bikes is as much a priority as the performance of them. Motuls Care Line products are a staple in the pit box, cleaning the bugs, rubber and grime off the bikes, as well as helmets and visors.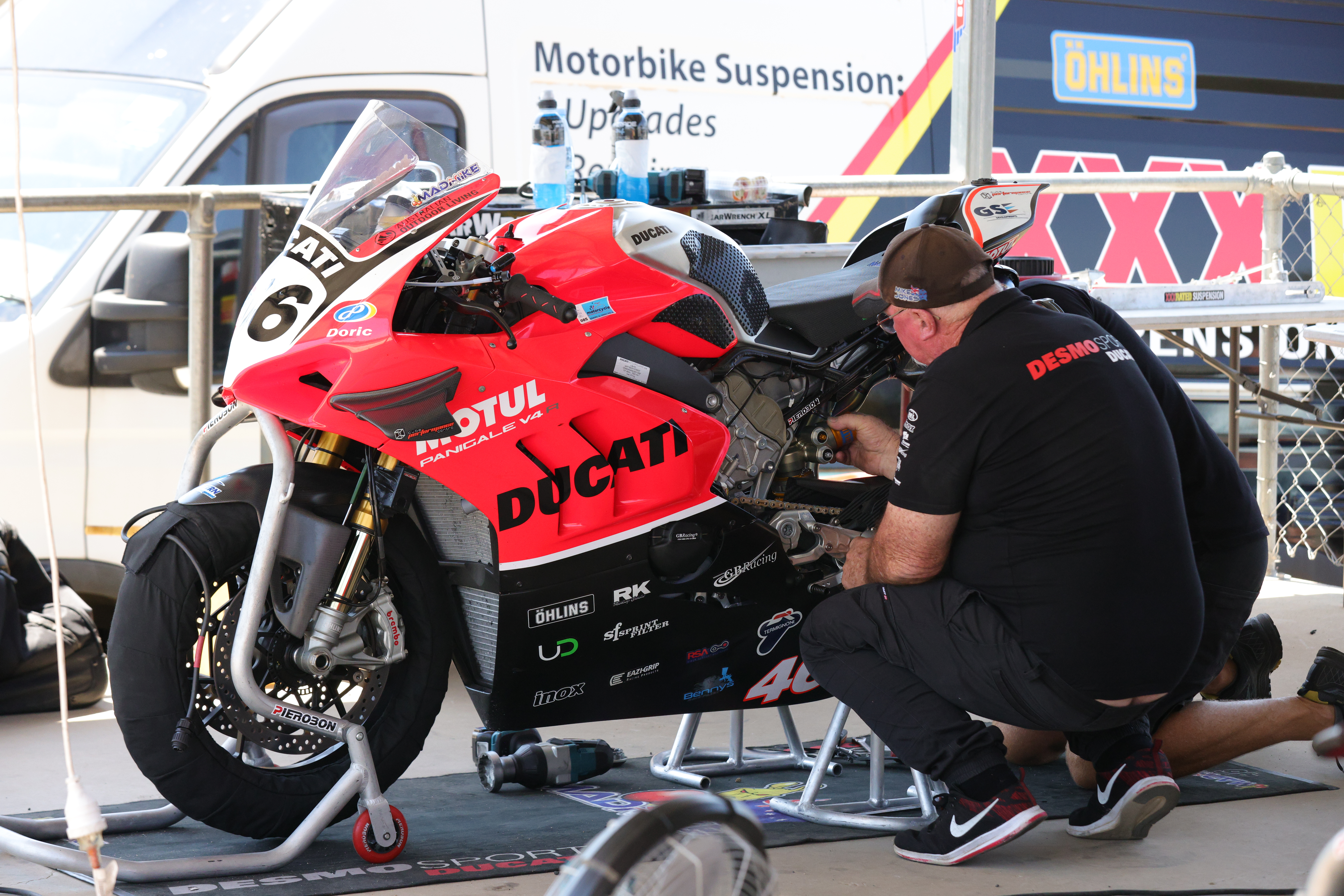 Team co-owner Troy Bayliss
I'm really appreciative of the support Motul, and its Australian distributor Link International, have been of me, Oli and DesmoSport Ducati. The product continues to perform time and time again, looking after the V4 R engines and maximising our on-track performance. Our partnership has grown over the years, and I look forward to many more seasons ahead.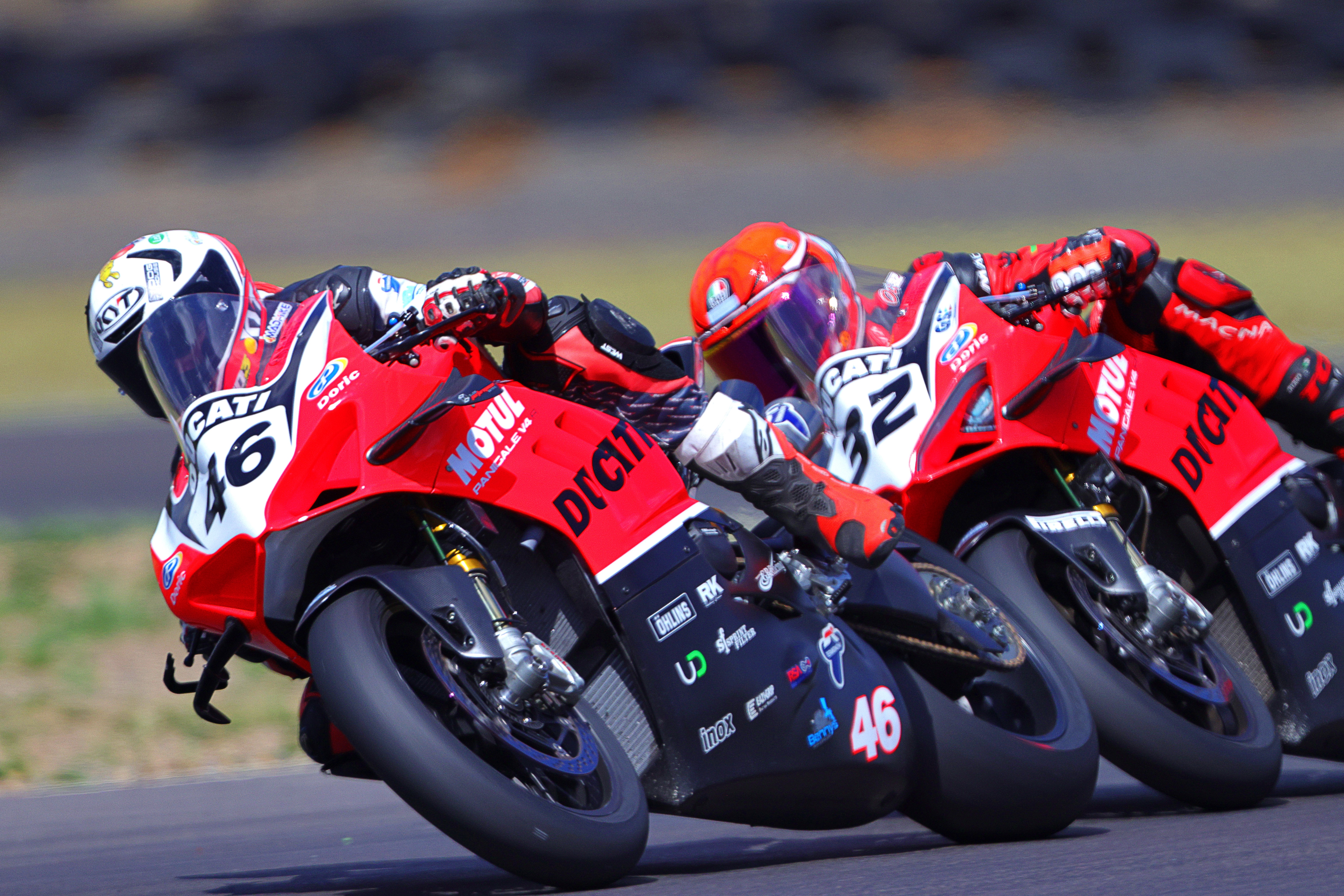 Rider Mike Jones
When it comes down to it, I push the Panigale V4 R as hard as I can in testing and even harder on a race weekend with Ben and the team doing everything, they can to give me the best motorcycle possible to win races. Motul is a key component in that, giving me a bike that's powerful and reliable, every time I'm on track.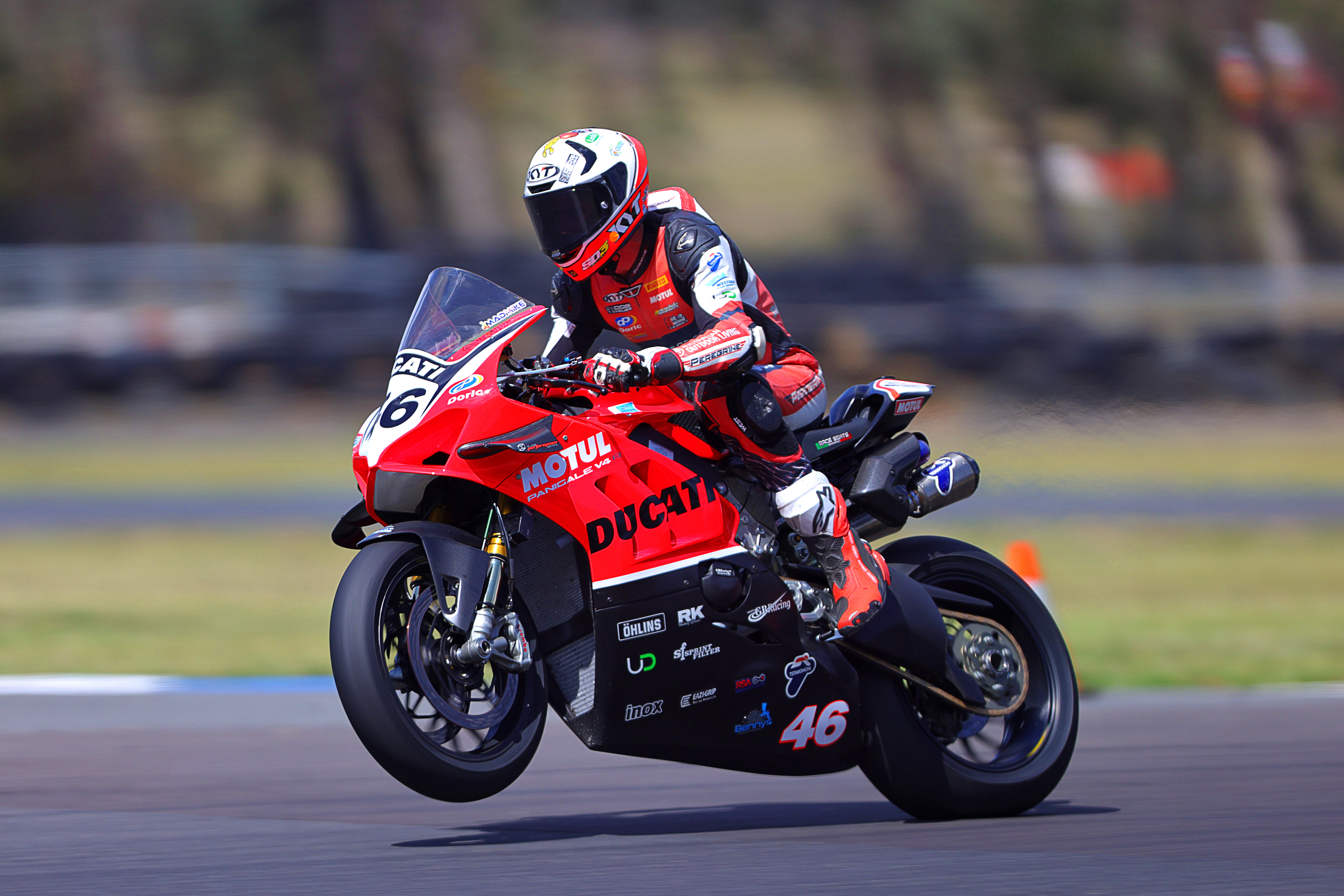 Rider Oli Bayliss
Motul is the only oil I've ever used in my race bikes! On my 300, and 600 for the Cube Racing team, it was the only product Ben would allow to be put in the bikes. Now on the DesmoSport Ducati Panigale V4 R, I rely on it even more. It's been a crazy year trying to race through Covid lockdowns, but I've continued to learn on the bike and started to take some race wins against some of the best racers in Australia, and I couldn't do it without Motul looking after our engines.