Find stories, riders,
ambassadors

Motul
17 November
Motul-backed off-road motorcycle team SR75 Suzuki took home an impressive second place at the Skegness Beach Race, reputedly one of the toughest of its kind in the world. Riding a specially built Suzuki RM-Z450 and powered by Motul lubricants, Nev Bradshaw gave it his all and put the bike on the podium after an unfortunate start. To find out more, we chat to SR75 team owner and former racer, Geoff Walker.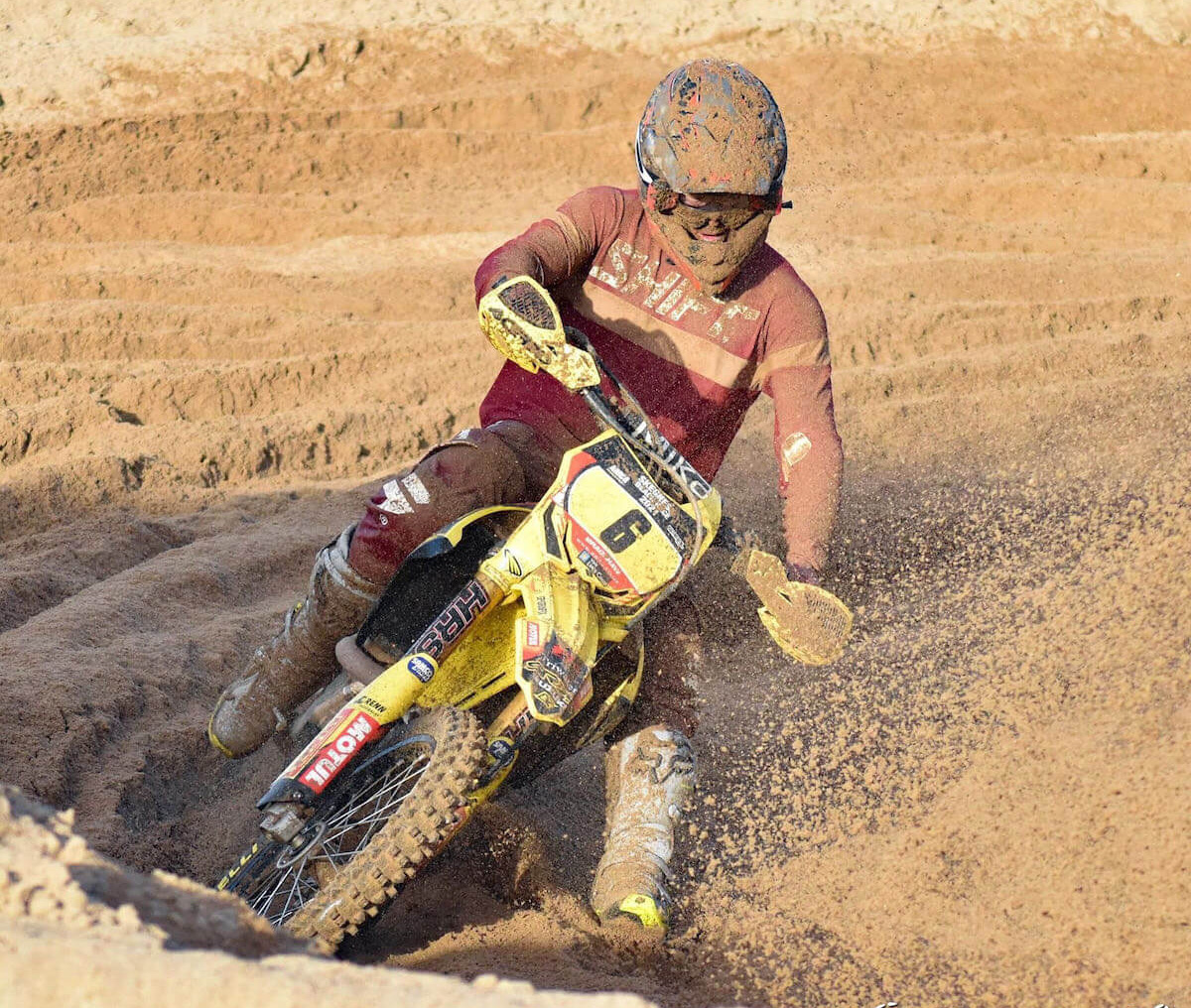 On your website, you say the Skegness beach race is the toughest in the world. Why is that?
It's really different to so many of the beach races around Europe, simply because of the intensity. The sand is also different and really difficult as it's deep. It's a shorter lap too, so there's more of them and you're contending with traffic continually, sometimes with up to 200 riders. The layout means there's no time to rest as the main straight is short there's no time to catch a breath. It's relentless for nearly three hours.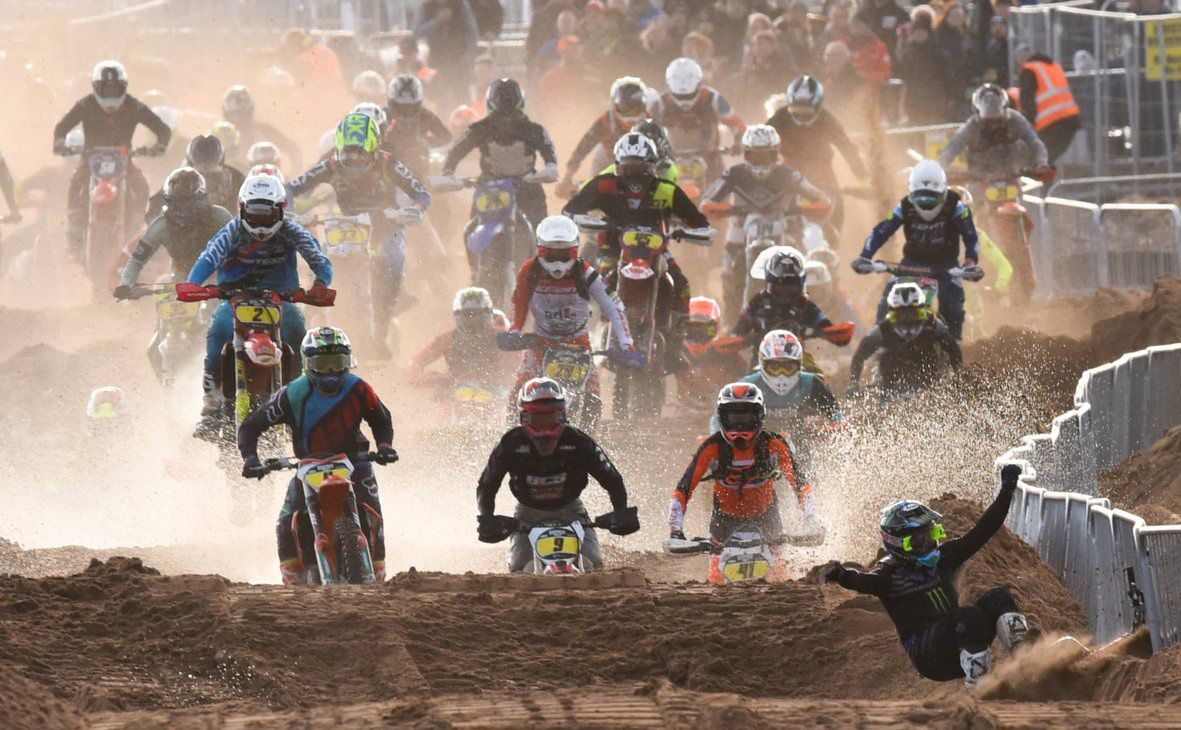 I hear you had a small incident at the start of the race?
[Laughs] Yeah, the start guy forgot to open the gate, leaving Nev at the back of the race. This really was the worst possible start, but we do like to rise to a challenge here at SR75. Nev literally raced the next two and a half hours with everything he had, fighting his way back through over 170 riders. While the leaders headed off into the distance in the early stages Nev showed incredible speed to cut through the pack in quite possibly the toughest conditions ever experienced at this race. To say Nev's ride was something special is an understatement. It really cannot be described just how hard he had to work to make it to second place on the day in the brutal conditions. This is already being touted as the toughest beach race on earth and we think the experts may be right!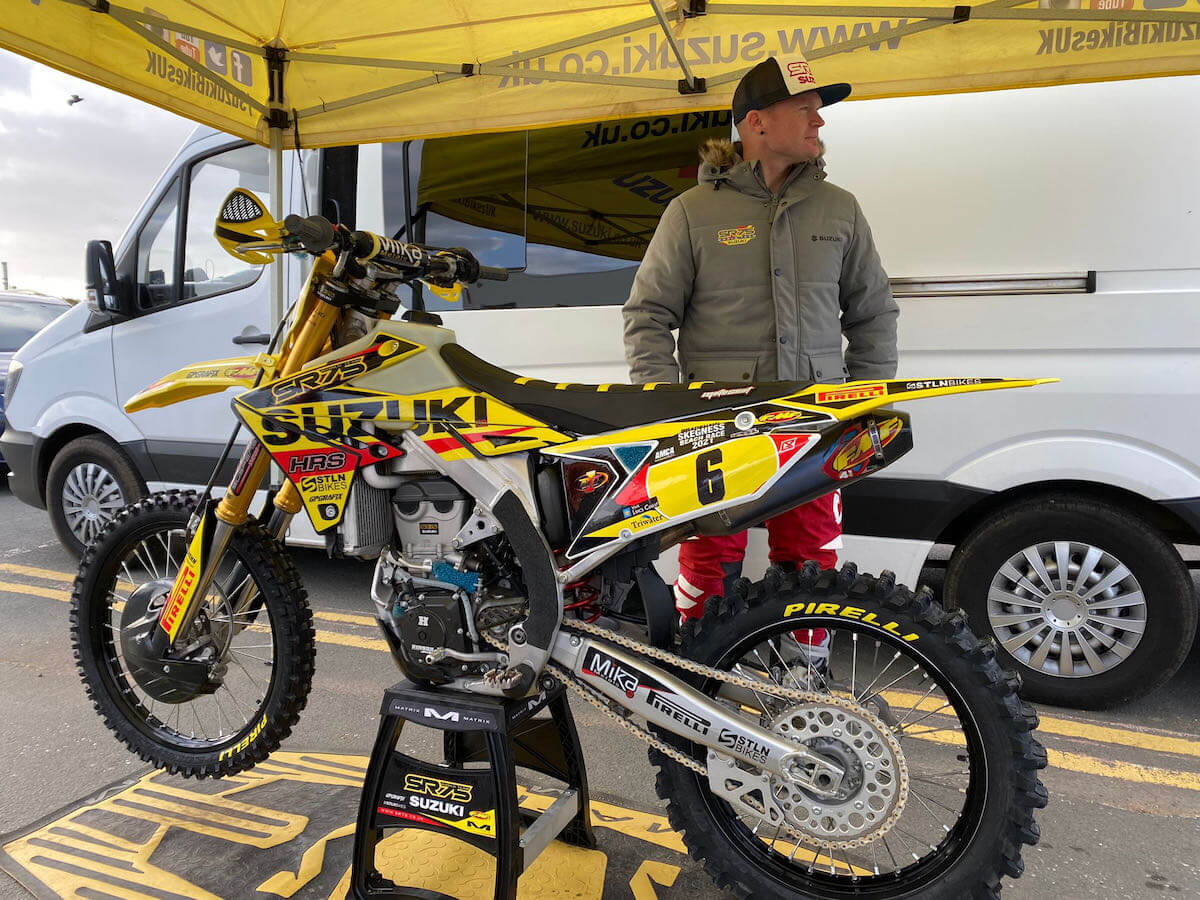 So that's a great achievement to grab second place?
Incredible. And Neve hadn't sat on the bike until Sunday morning, which was unreal. He asked me how I wanted to play it. And I said "ride it as hard as you want, you won't break my bike".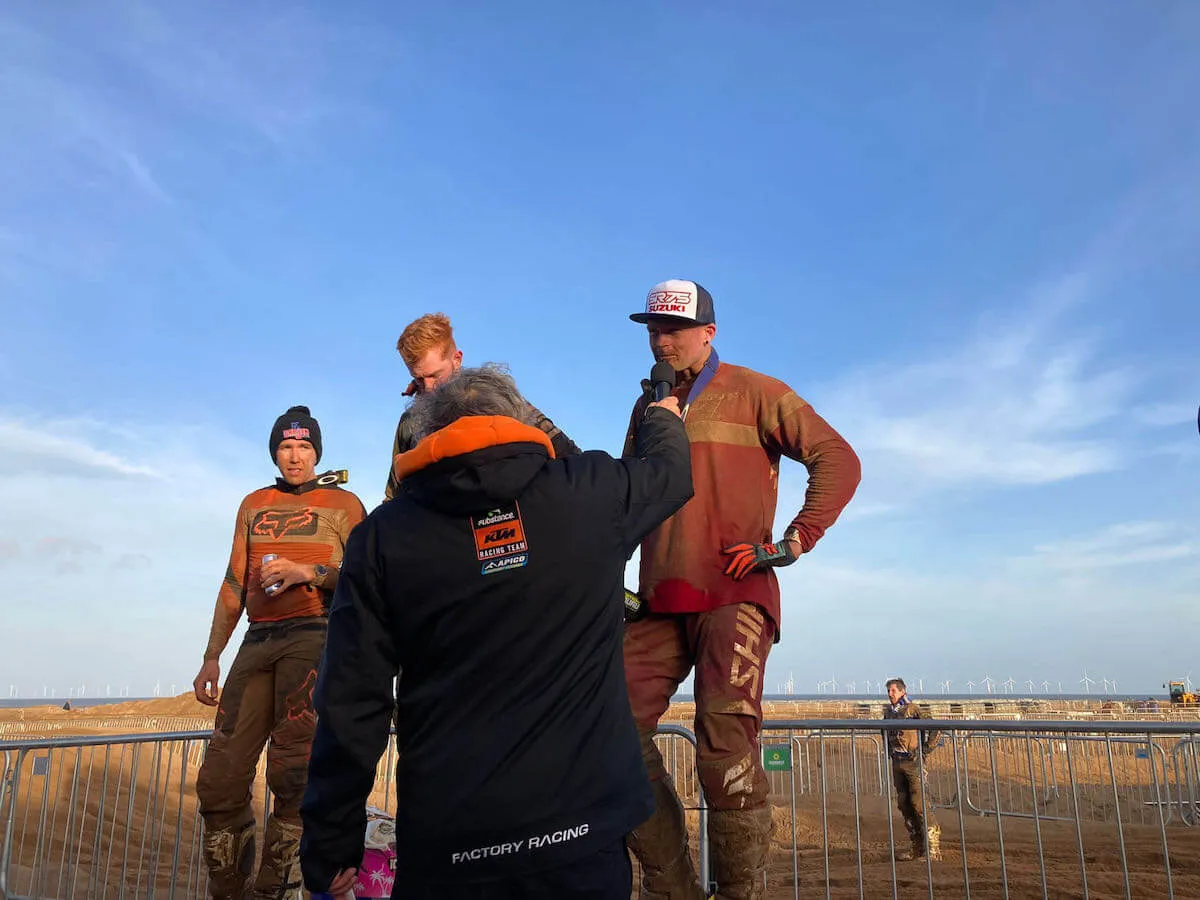 Is that because you use Motul lubricants [laughs]?
100%. I pride myself on knowing the bikes. Having worked long enough with them now, I know the Suzuki with Motul combination is unbelievable. Literally, it inspires with me so much confidence. I would put my hand in my pocket to buy Motul stuff if I wasn't a partner with them. I know the motor and the clutch and everything else will be as good as it can be using Motul.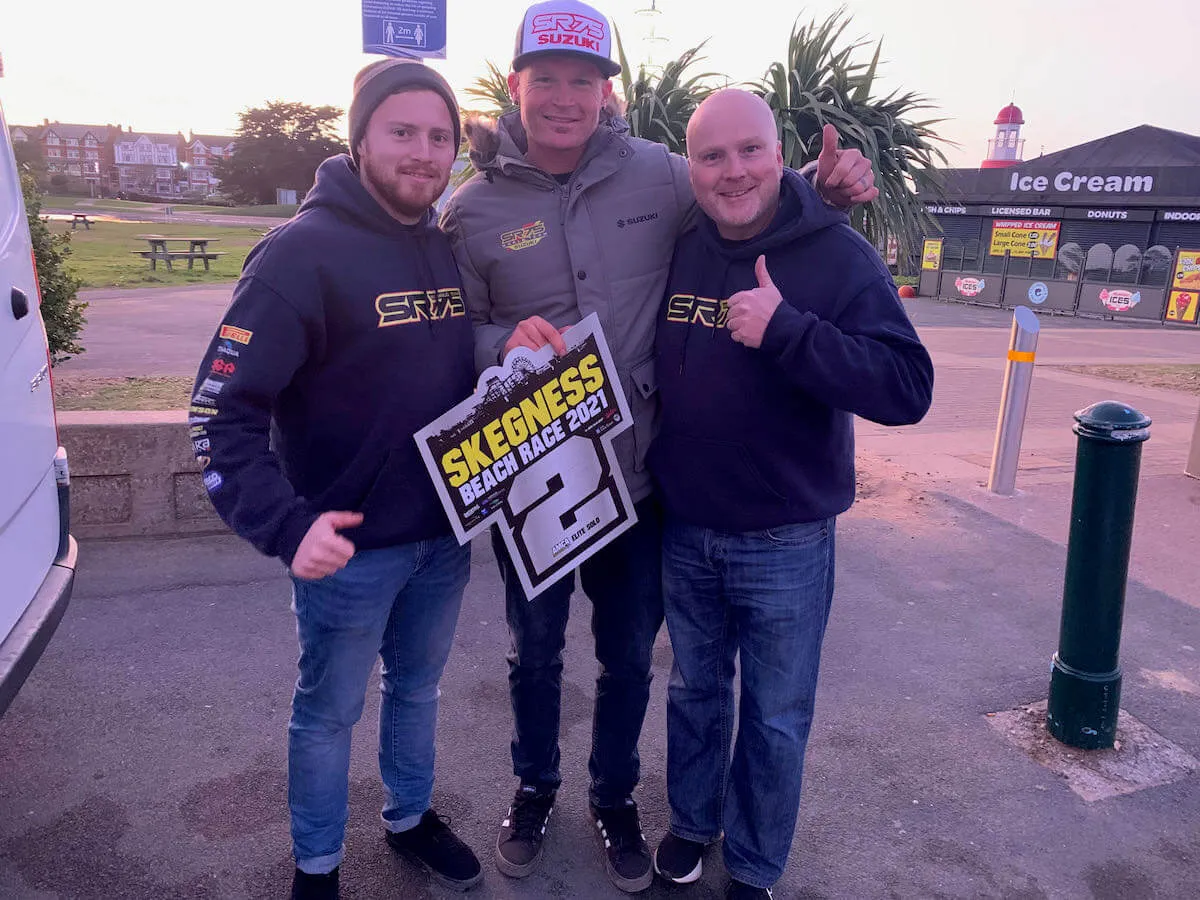 Does this style of riding demand a lot from the bikes?
The riding isn't normal anything [laughs]. I get messages on social media asking which products we're using and why. People find it strange we use 15w60 in a Japanese dirt bike because they don't think that's the norm. They would expect us to use 10w40. But the blend of 15w60 and how it all works with every part of the bike and our racing is just perfect. We run our clutch at a really high pressure, and this oil has looked after us for years, wherever we're riding in Europe or whatever surface or conditions.