Find stories, riders,
ambassadors

Motul
22 December
The world's fastest female road racer, Patricia Fernandez, swapped her sportsbike for a "bagger" in a spectacular end to her racing year. Patricia, onboard an Indian cruiser, took victory in the FS Cup at the end of season finale of the Bagger Racing League at Sonoma, California. To find out more about bagger racing, we gave Patricia a call.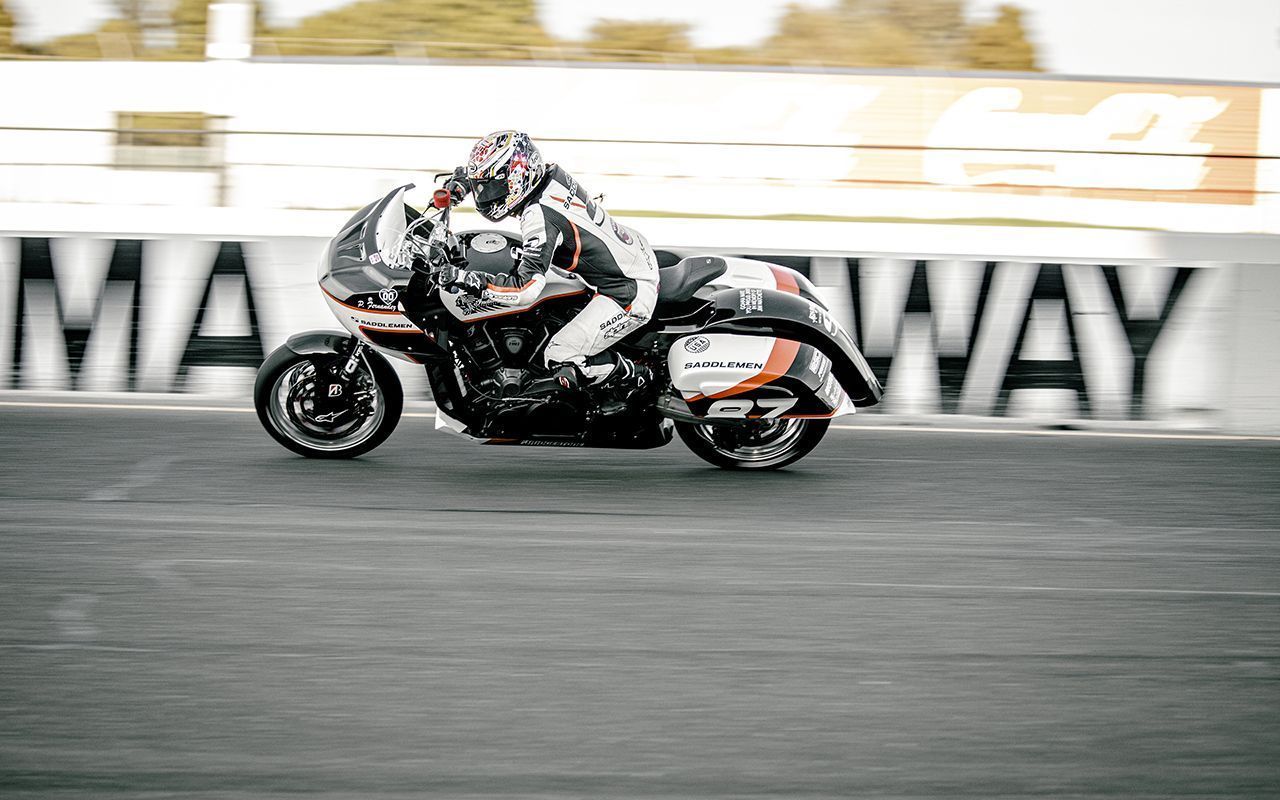 Patricia, can you give us an introduction to bagger racing?
Bagger racing has become so popular in America and there are two competing series, the King of the Baggers, which coincides with MotoAmerica, and this past year there's a new series called Bagger Racing League. The latter is more of a proper event. Instead of just a few rounds at MotoAmerica, with the Bagger Racing League, it's all about baggers. There's the Bagger GP, which is the pro superfast baggers, and a stock bagger class and a bunch of others such as lightweight twins, big twins and now the FS Cup support class, that's all catered towards more of the American machines such as Harleys and Indians.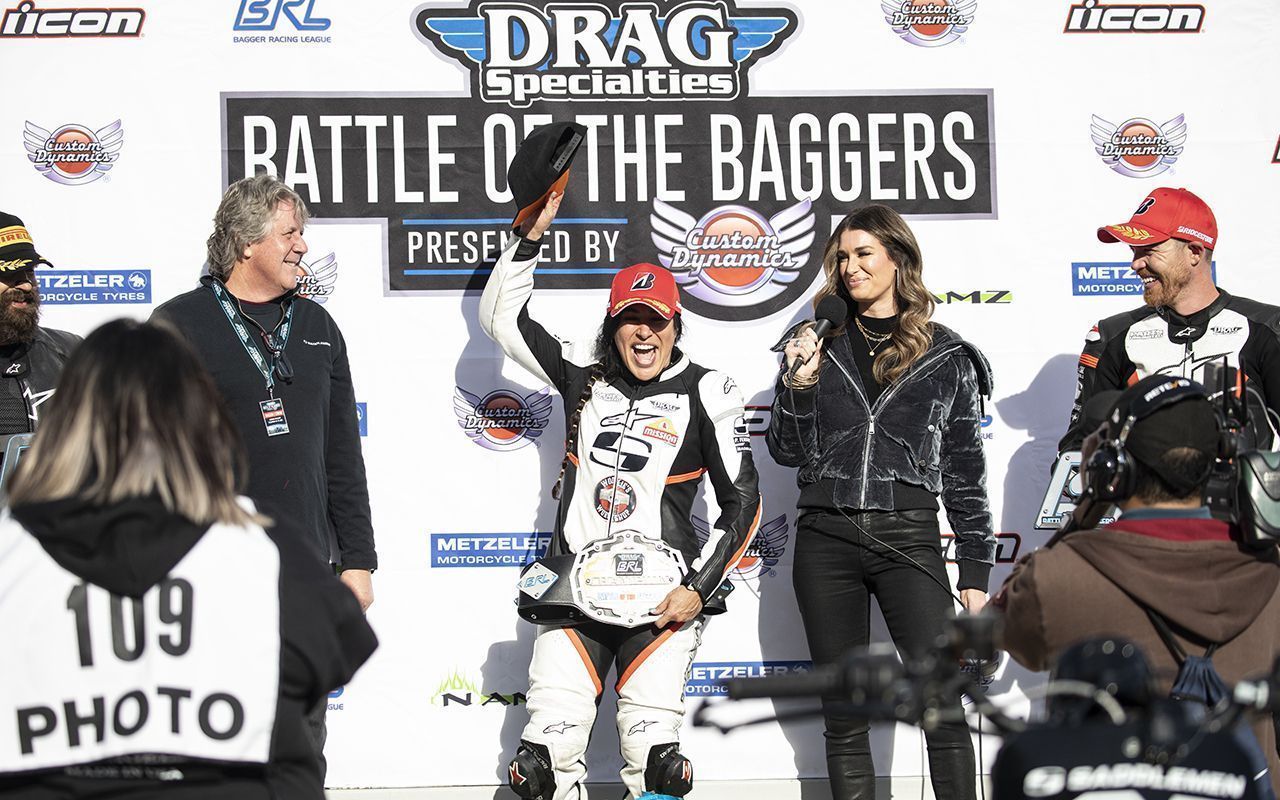 What is a bagger bike?
Baggers are just large, cruising motorcycles, and they tend to have saddlebags on the rear as well as stereos and cupholders, and they sit low to the ground. They're designed to be really comfortable and more for touring and long-distance riding. They're not quite as popular internationally as they are in the USA. It's a whole other subculture and I'm still learning about this racing myself as I come from the sports side. Pretty much every motorcycle manufacturer makes a bagger, but the rules for both series only permit American ones, so Harleys and Indian motorcycles. In the bagger class I ride in, my team runs two motorcycles and I'm riding an Indian Challenger and my partner is riding a Harley road bike.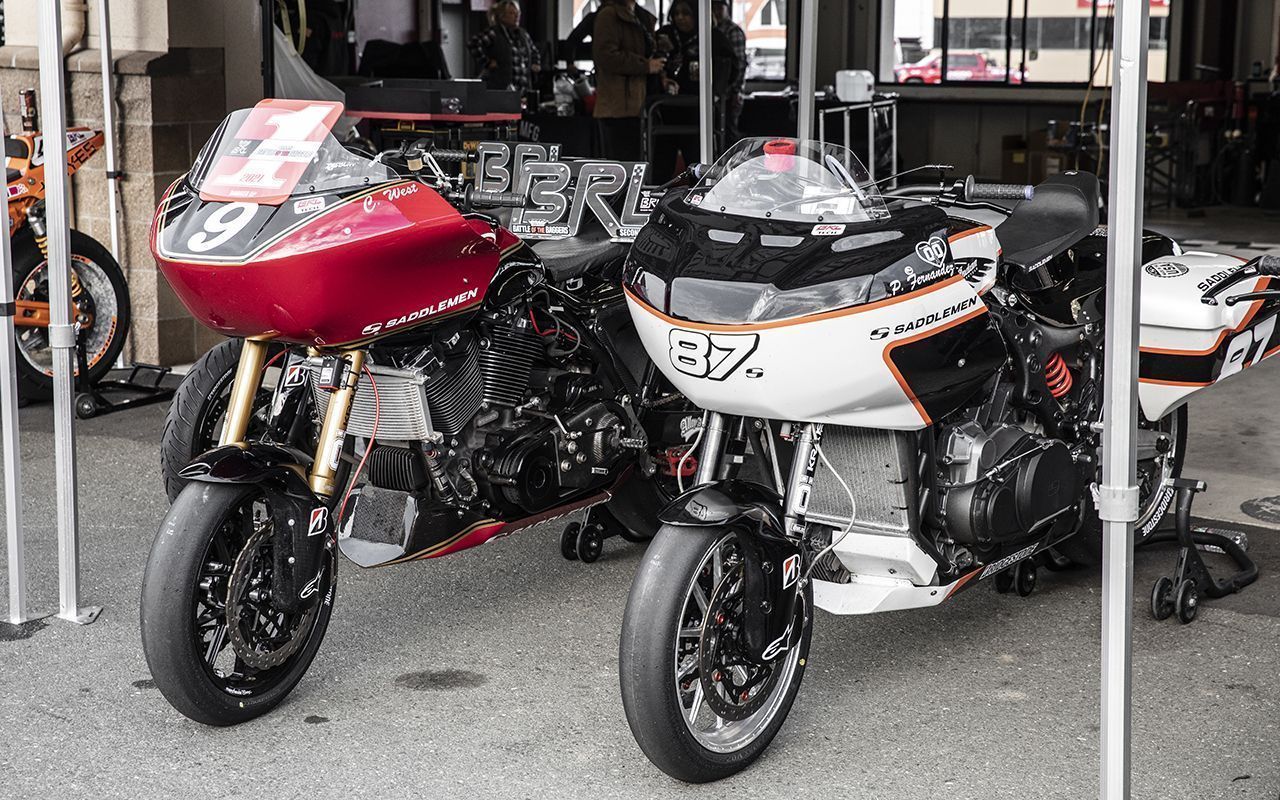 You're used to riding sports bikes on road and track. How does it feel riding these kinds of bikes fast and competitively?
It's definitely different. It's like comparing apples and oranges to everything else I've done. Stock, these bikes weigh 900lbs (408kgs). My bike is 100lbs (45kgs) heavier than the Harley because it's cooled, which makes it even more difficult. I'm also the smallest rider on the grid pushing the heaviest motorcycle. But we did a lot to get it down to 630lbs (286kgs). And we have to engineer them to do what we do. So, it's all about raising them up and trying to get ground clearance. I have a reputation for scraping the sides of the bikes [laughs]. I'm trying to race them like I know how, but it's a big motorcycle. It feels big and it's physically demanding. We're not going quite as fast compared to being on a superbike, but the times aren't far off (like six seconds a lap). The motor has a lot of grunt, but it's more about hustling these things around a race track. Our last race was at Sonoma, California, which is a track that has a lot of elevation, so it was definitely hurting us riders a bit. By the time you get off the bike, you're really sore.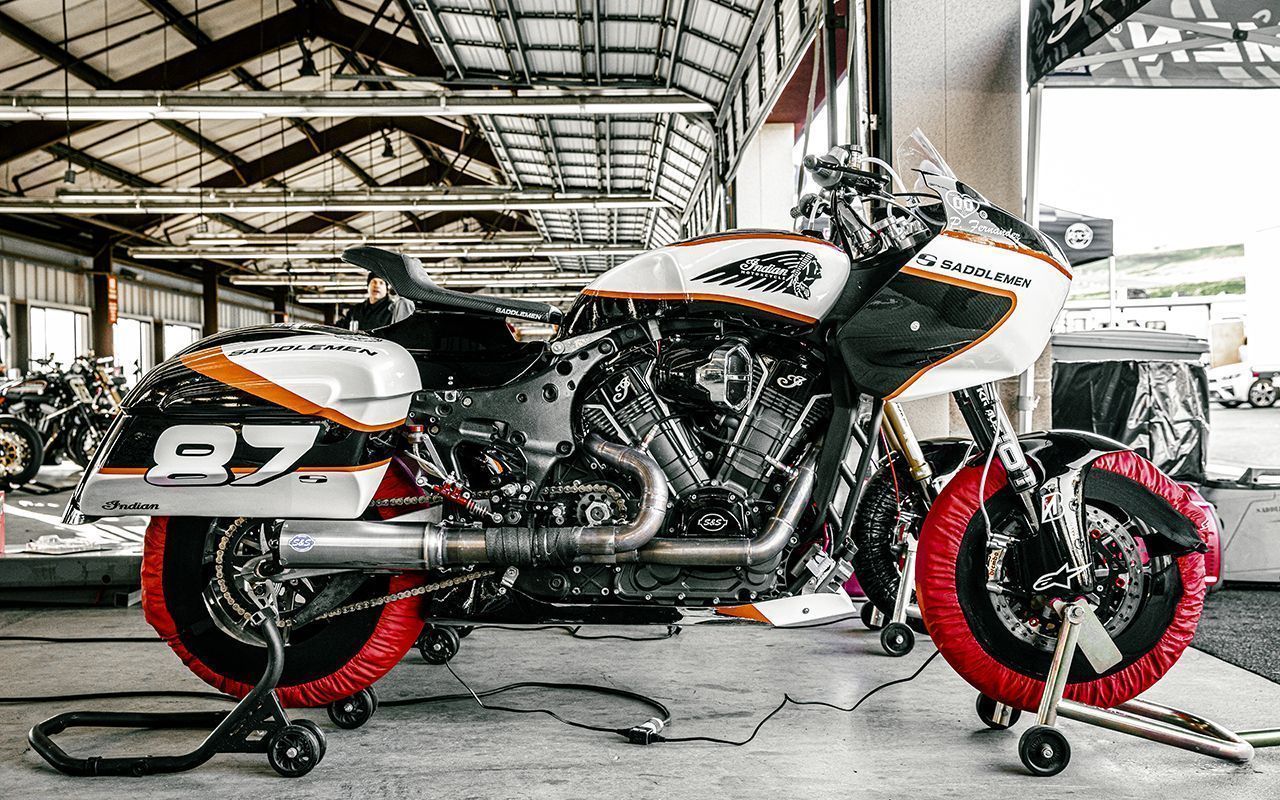 What was your strategy for winning the FS Cup race?
For this race I was on an Indian FTR 1200, a naked bike. I was competing in a new class they just started. Part of me was just like, go out and ride and have fun. But once you get on track the racer inside of me wanted me to win. On the Friday I got collected in an oil spill and I was one of three motorcycles that went down. I was really upset. It was a brand new motorcycle but I was so determined to win after that. The bike definitely felt stock on its original suspension and with no race map, and I know I could have gone faster, but that was a big motivation for me. So, I just went out there and held her wide open [laughs].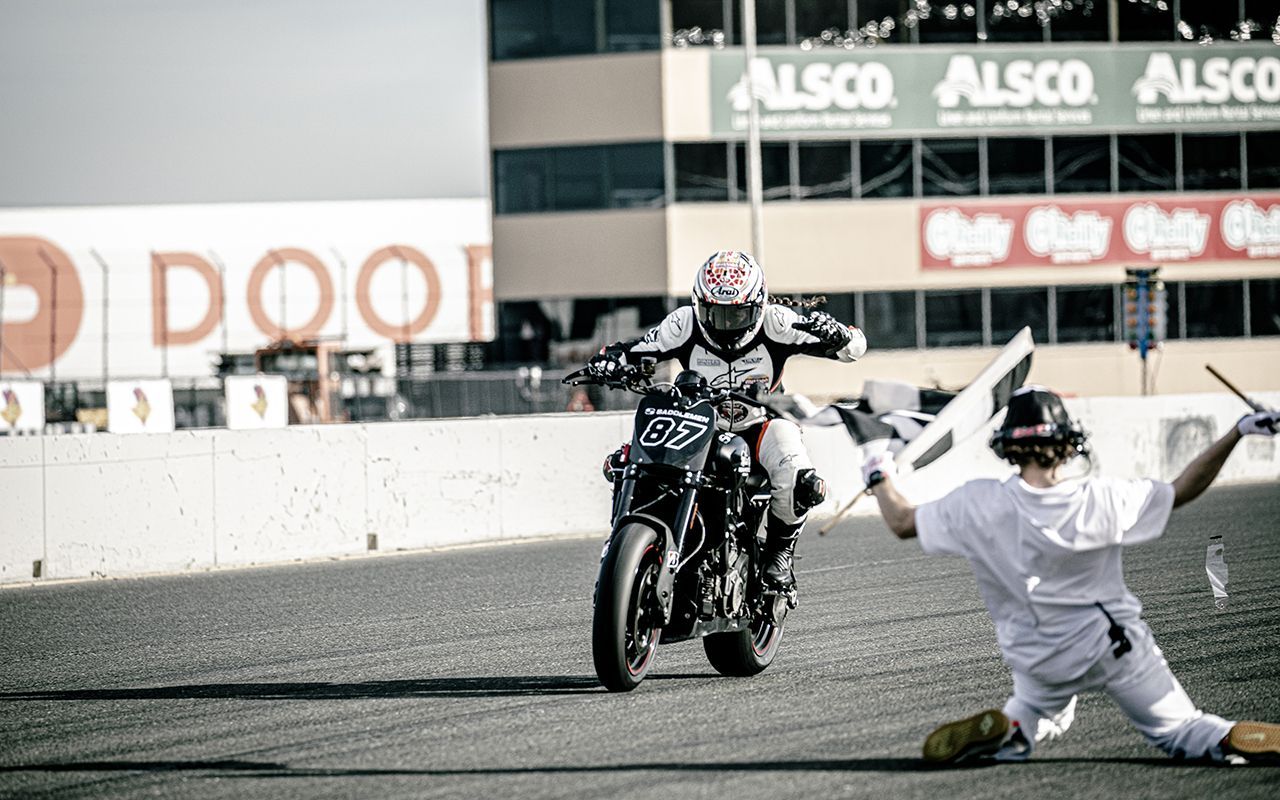 Do you use Motul in the bagger bike?
Oh yeah, absolutely. I'm still sponsored by Motul and love Motul. All the products I use are Motul. The only problem with the naked bikes is there isn't a lot of bodywork where I can place brand logos and so on. But yes, it had 300V in the motor.