Find stories, riders,
ambassadors

Motul
15 April
Amateur motorcycling racer Jim McConville balances a full-time job with his weekend hobby of competing in various racing series across the United States. We caught up with the championship-winning Motul-mad rider to find out more about what's in store for 2022.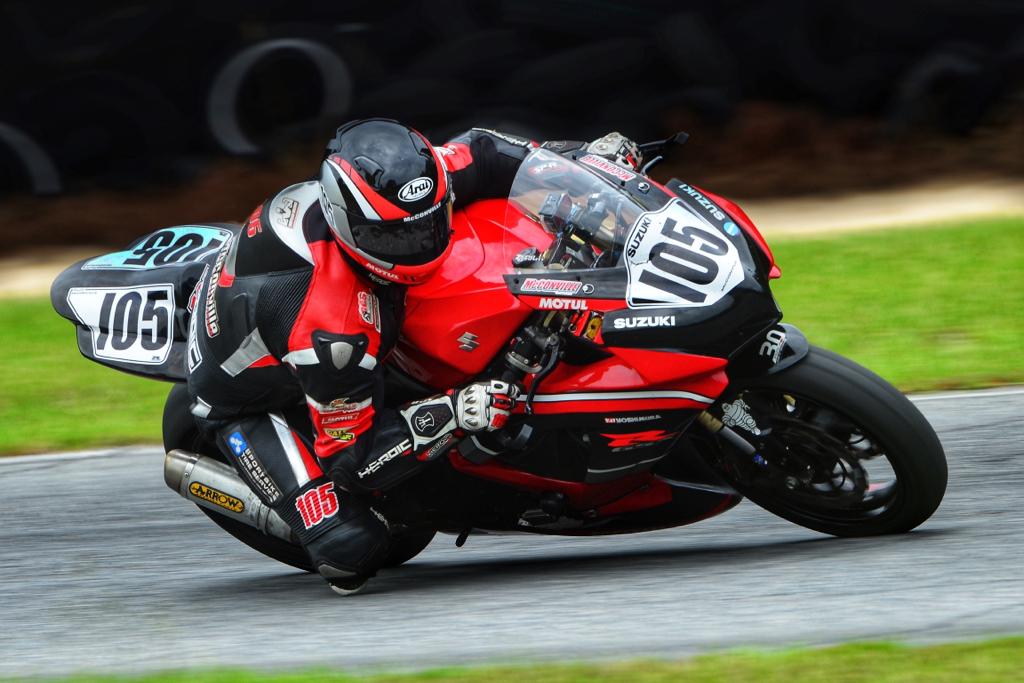 Jim, could you tell us a bit more about the racing series you compete in?
The style of racing I compete in is called road racing, which is on modern sport bikes at a club level. It's not on the public roads like the TT: road racing in America is on a closed track. I also compete in some national series which are considered semi pro because they do pay cash. The national race series is the American Sportbike Racing Association (ASRA). It has multiple divisions. The superstock 1000cc is the core series, and this year, I'm doing the sportbike which is 600cc.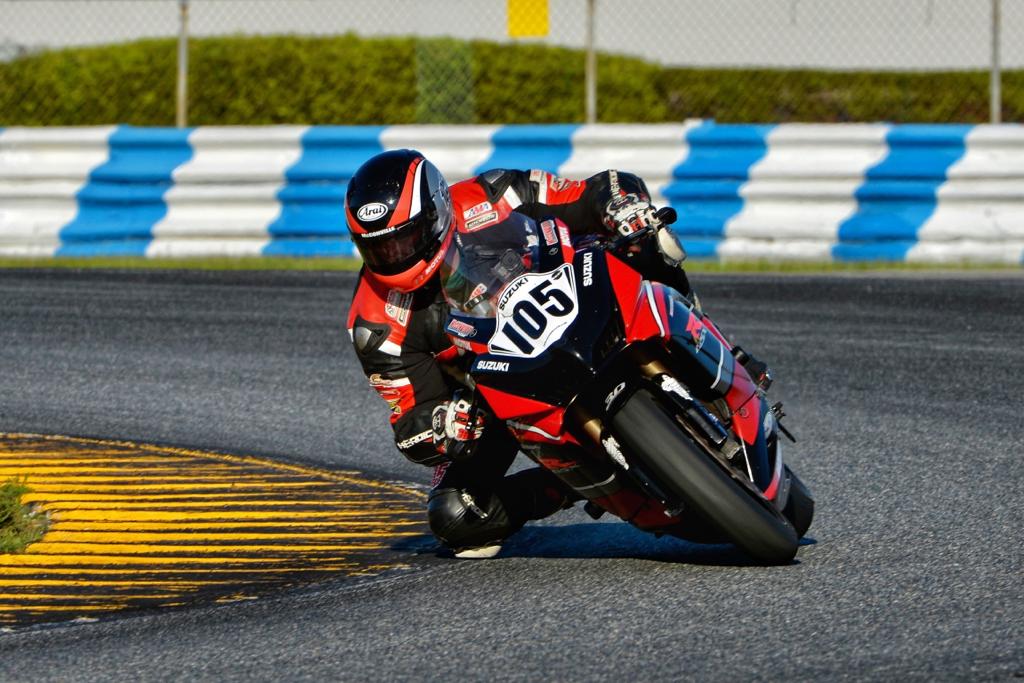 Does that involve racing across the United States?
It covers the entire east coast, from New Jersey all the way down to Miami, Florida and then as far to the midwest as Wisconsin, Illinois.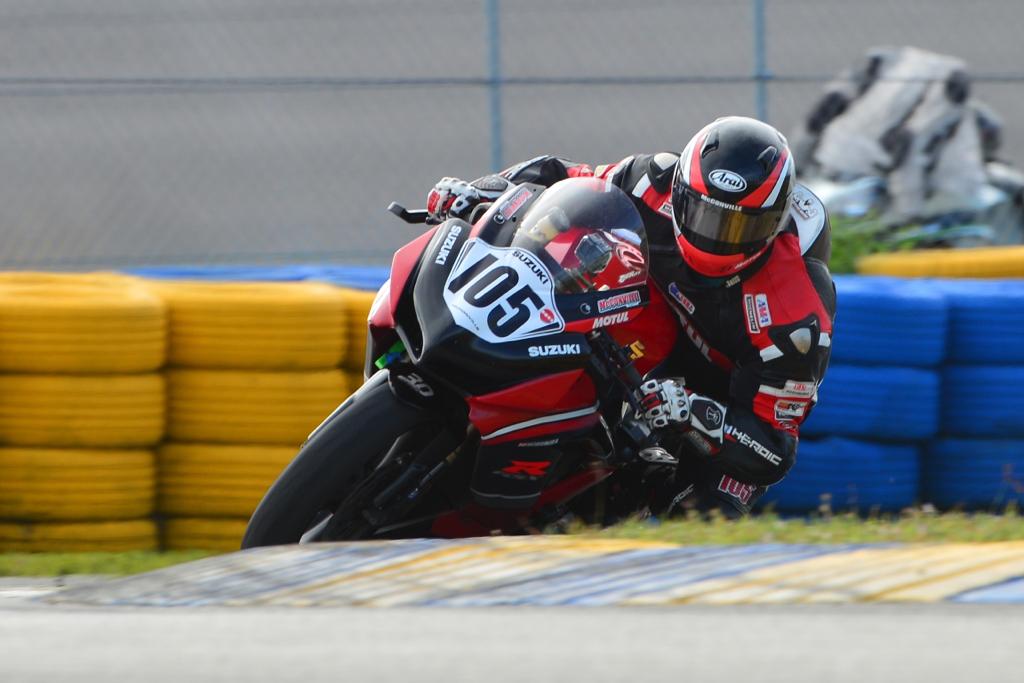 That's a lot of road tripping. And this isn't your full-time job either, so you must spend your weekends travelling and racing?
I'm an IT person for a large hospital. But since COVID, we have been allowed to work remotely so it's given me an opportunity to do all the traveling with the racing: I can work during the day and drive at night to the next race event or to a hotel and then continue on with the week until I get to my destination. Right before you called, I was calculating my routes because I have four weeks in a row in July, where I'm basically going south from New Jersey to Savannah, then to Wisconsin in the midwest and then to North Carolina. There are multiple regions for the series: the Atlantic, the mid Atlantic is southeast, one in Florida. And because there was really nothing else to do back home during Covid, I decided to do all the regions [laughs].
You're a privateer. That must come with its challenges?
Yes, I'm just an independent privateer. It is challenging. I was racing this weekend and my clutch blew in race one and I needed to go back out in race six. So, I basically had to rush into the pits and, while the engine was very hot, pull the clutch out, put a new one in, adjust everything and make sure it was ready to go back out for the next race. Fortunately, I'm very organised with my tools and my spare parts, so I had plenty of time to do it, but it can get very stressful sometimes.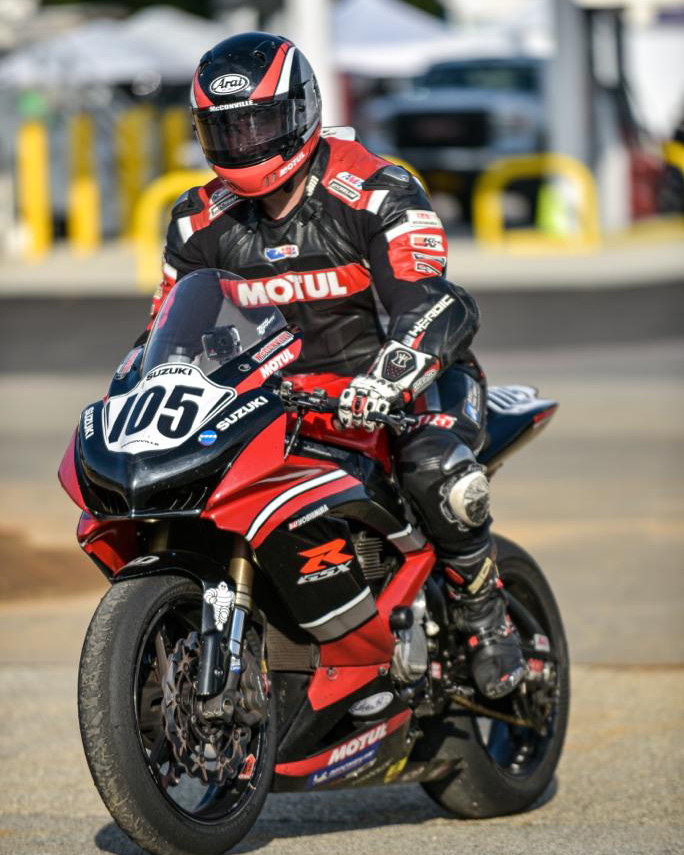 As well as riding, do you cover all the mechanics on the bike yourself as well?
I do everything myself with the exception of the suspension internals and the motor internals. For that I will take the motor out or the suspension out and hand it to the professionals.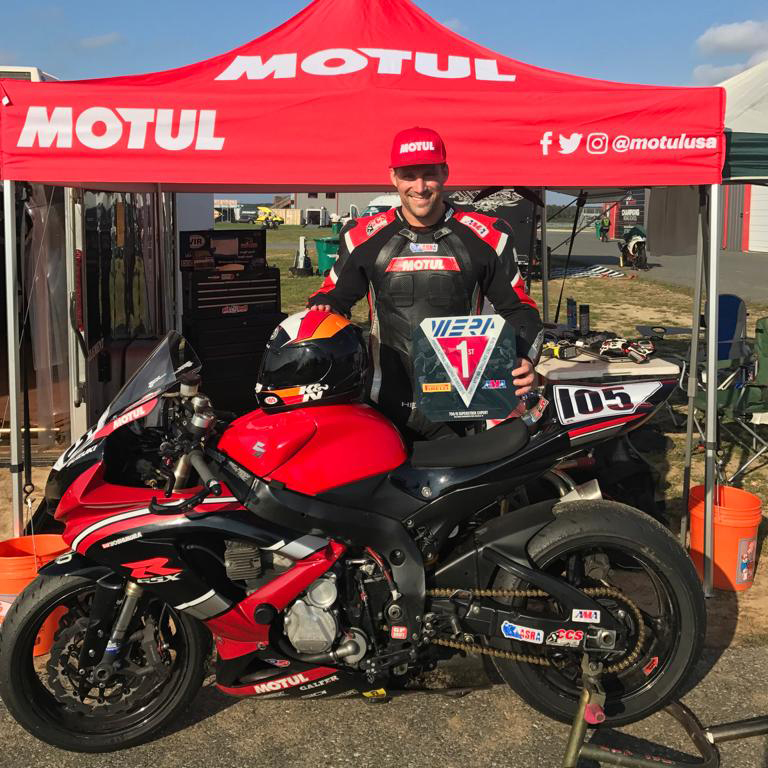 Considering you do all this yourself; you had an amazingly successful 2021. Can you talk us through your success last year?
It was a new thing for me to try multiple regions. In addition, adding additional classes meant I didn't know if it was going to be doing too much work. But I wanted to give it a shot and if it became overwhelming or I didn't have a chance at any of the championships, my plan was to cut down, because this is just a hobby, and when it becomes a job or work, it loses its fun. But I was I was very fortunate to have enough time to continually maintain my bike to keep it running consistently, thanks also to the Motul products that helped me keep my bike at optimum performance to be able to compete and stay ahead of the competition. In the end, I finished 2021 having competed in 12 classes, earning seven class championships, four second places and one third place. What an amazing season last year.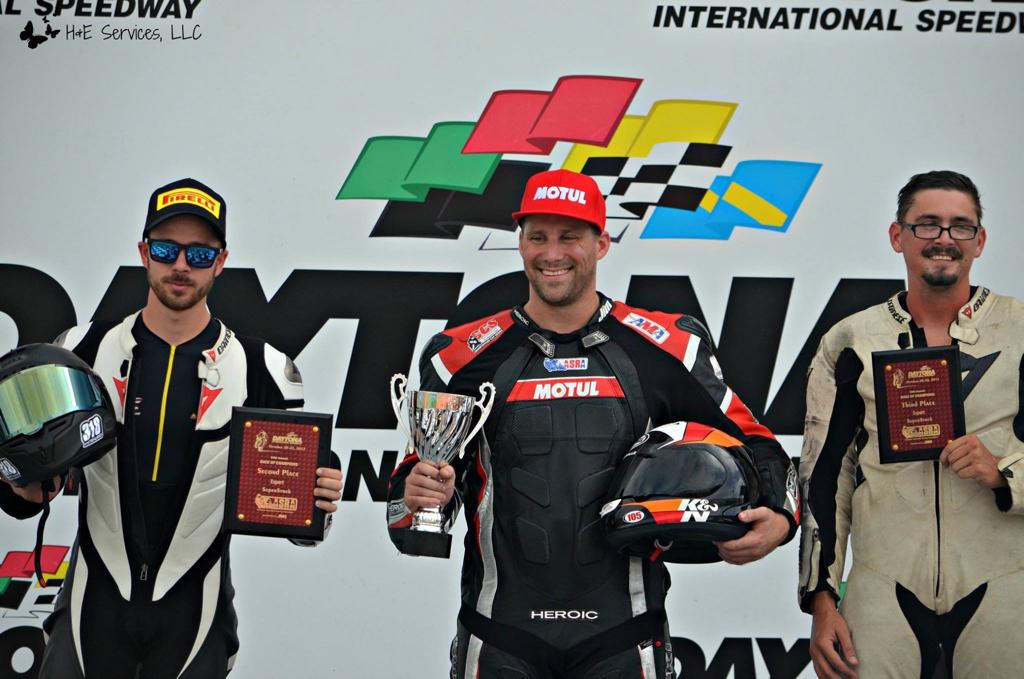 Great to hear Motul played a part in your success last year. How important are Motul products to you?
I started my sponsorship with Motul back in 2013 and then that ended, but I continued using the products. The fact I wasn't sponsored but continued using and promoting Motul products caught the attention of some new sponsorship people at Motul, which eventually led to us working together again. Promotion of Motul is something I really focus on. Everyone knows about the oil and the brake fluid but what they don't know is all the other products that are out there, like the helmet and bike cleaners and the leather conditioners for the race suits. I give out a portion of my allotment every year to bring brand awareness to people that don't know. For example, I will look for a new racer that has a brand new suit, which he can't walk in it because it's very stiff. I'll go into my trailer and hand them a bottle of leather conditioner. This year I have some giveaways for the racing school for the new riders, because these are the guys that are really into the sport and are looking to spend money on products.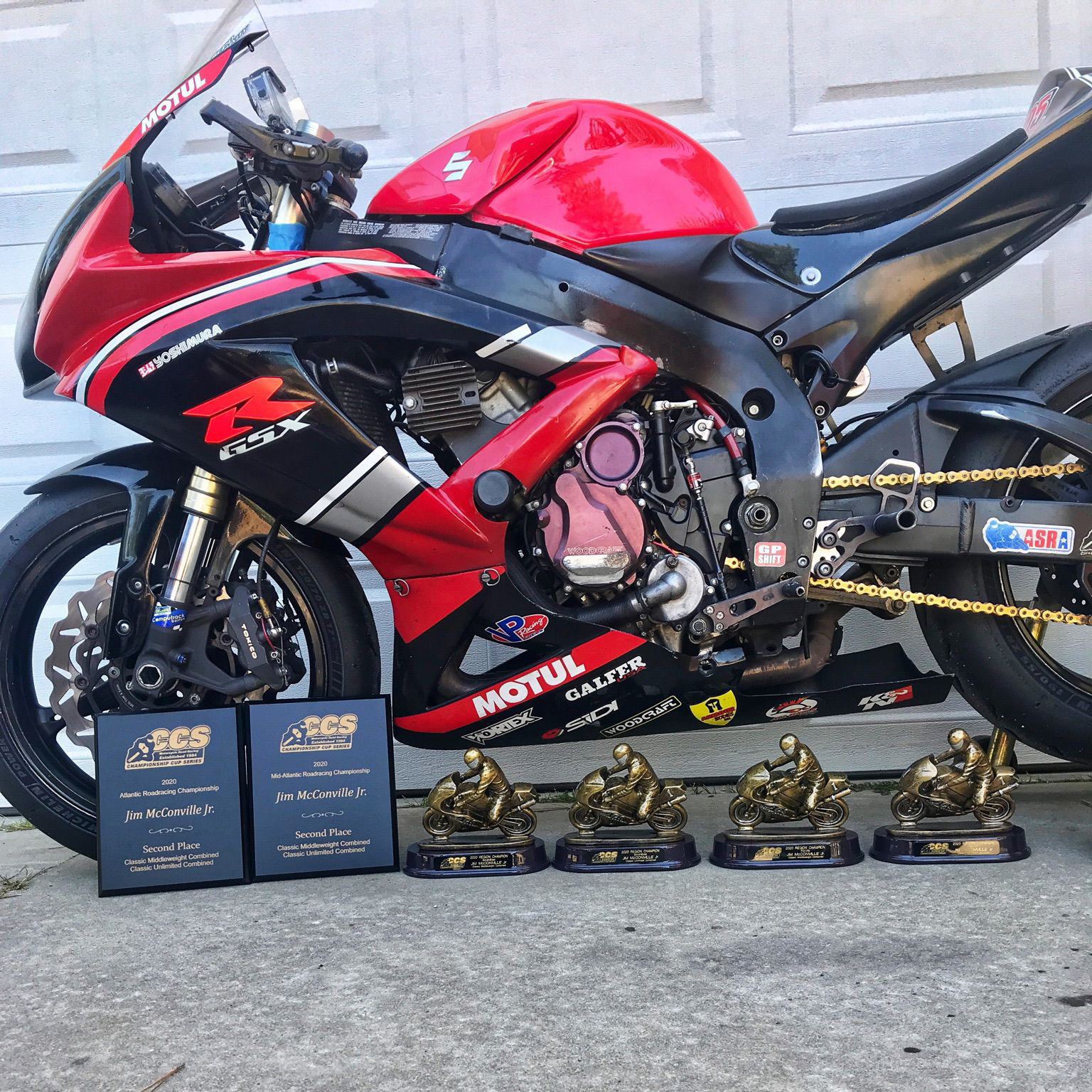 Do you use all Motul's products, including Motul 300V in your engine?
Yes. Motul 300 V is definitely the preferred product throughout racing. I've spoken to several engine builders, and a lot of them don't use a break-in oil when they rebuild a motor. They actually just use Motul 300V, and a lot of them say they prefer to work on motors that run Motul 300V because it seems to preserve or protect the internals a lot better than some of the other brands that people have used. So, it definitely seems to be the top choice for riders and for engine builders. For everybody basically [laughs].