Find stories, riders,
ambassadors

Motul
02 June
After a two-year absence, the Isle of Man TT returns on Sunday 29th May. As one of the event's official partners, Motul is excited to see racing return to the island and we'll be supporting a number of teams and riders as they try to conquer the infamous mountain course. Here's our guide to the 2022 Isle of Man TT, from the different types of racing to when to watch it.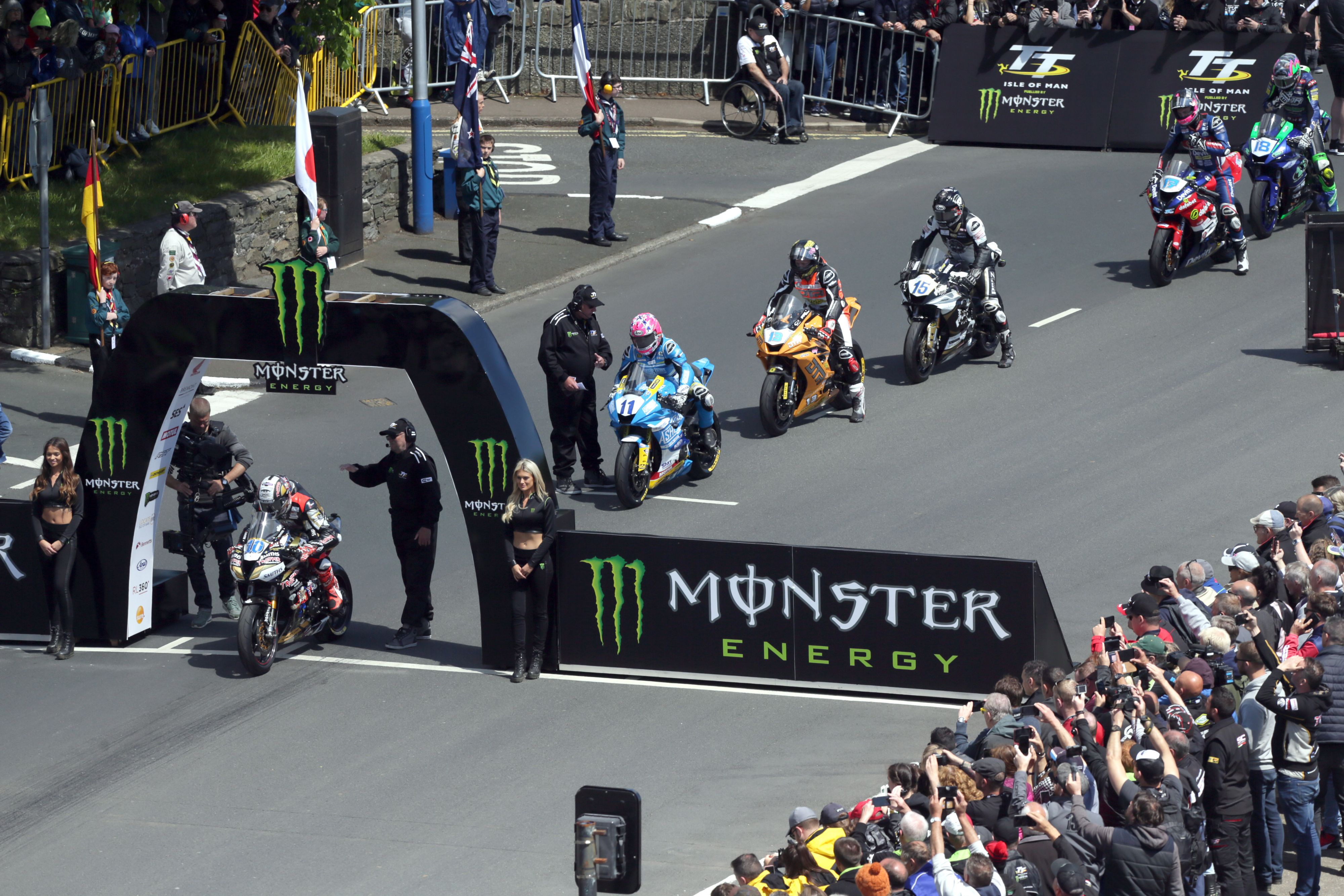 Qualifying
The first week of the TT is dedicated to practice and qualifying, with a full schedule of qualifying rounds laid out. During this week, novices who have never ridden here before can take part in speed-restricted laps to get up to speed on the course. Each lap is 37.75 miles (60.75km) long and riders have to content with more than 200 corners over the course of each lap, so there's a lot to take in. This first week helps riders – novice and experienced alike – to acclimatise to the roads and bed in before the racing begins on Saturday June 4th.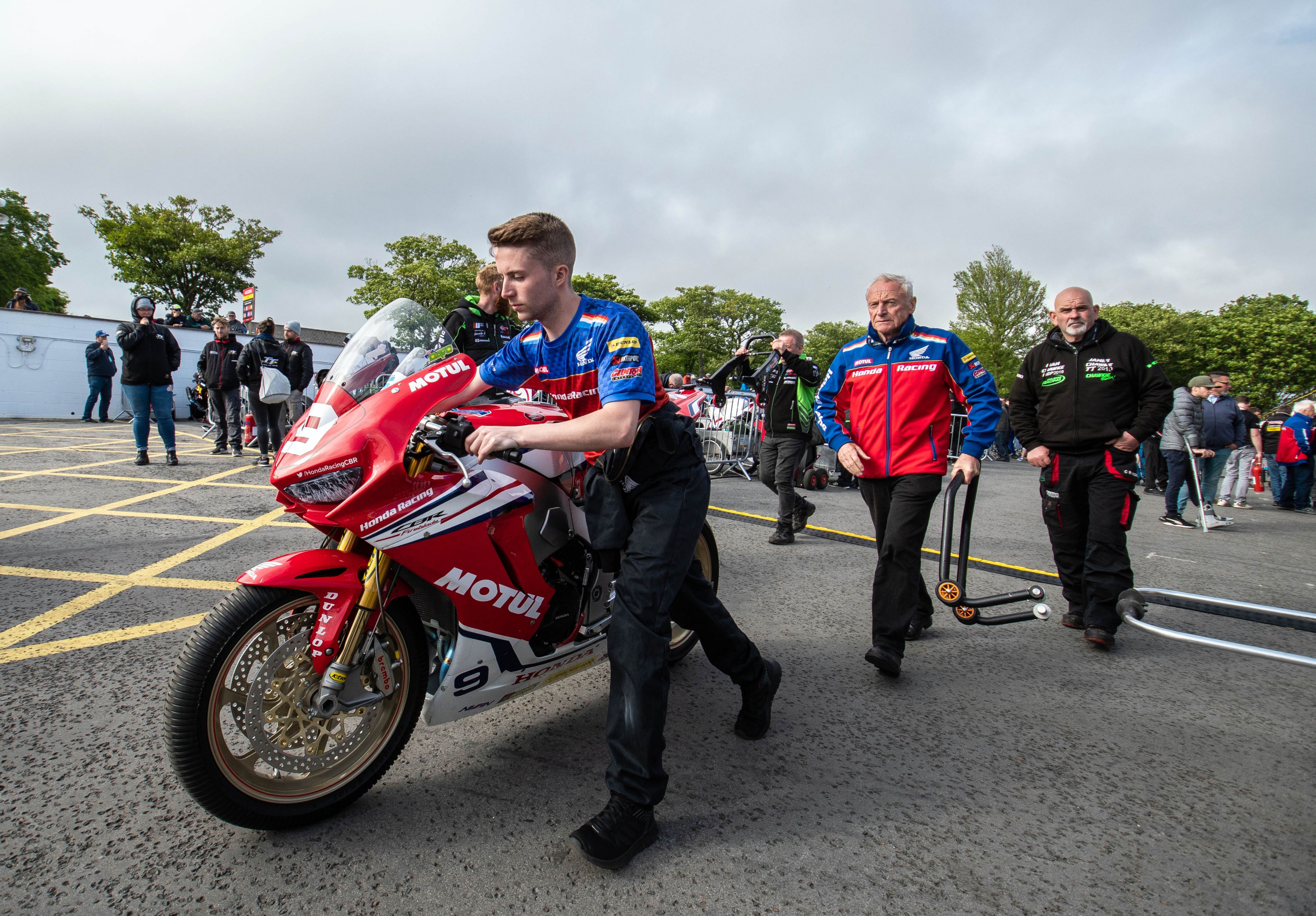 Superbike
Superbikes are generally derived from standard production models and are quick and powerful, with most having 1000cc engines generating more than 200bhp. The bikes must be visually similar to road going bikes, but teams are allowed to improve the performance of them within the rules. The last race of the week is a Superbike race called the "Senior", the undoubted headline act of the TT when you will see all the sport's big names giving it their all to win the big one.
Races: RST Superbike TT & Milwaukee Senior TT
Race distance: 6 laps / 226.38mi (364.32km)
Lap record: Peter Hickman, BMW S1000RR - 135.452mph / 16m42.778s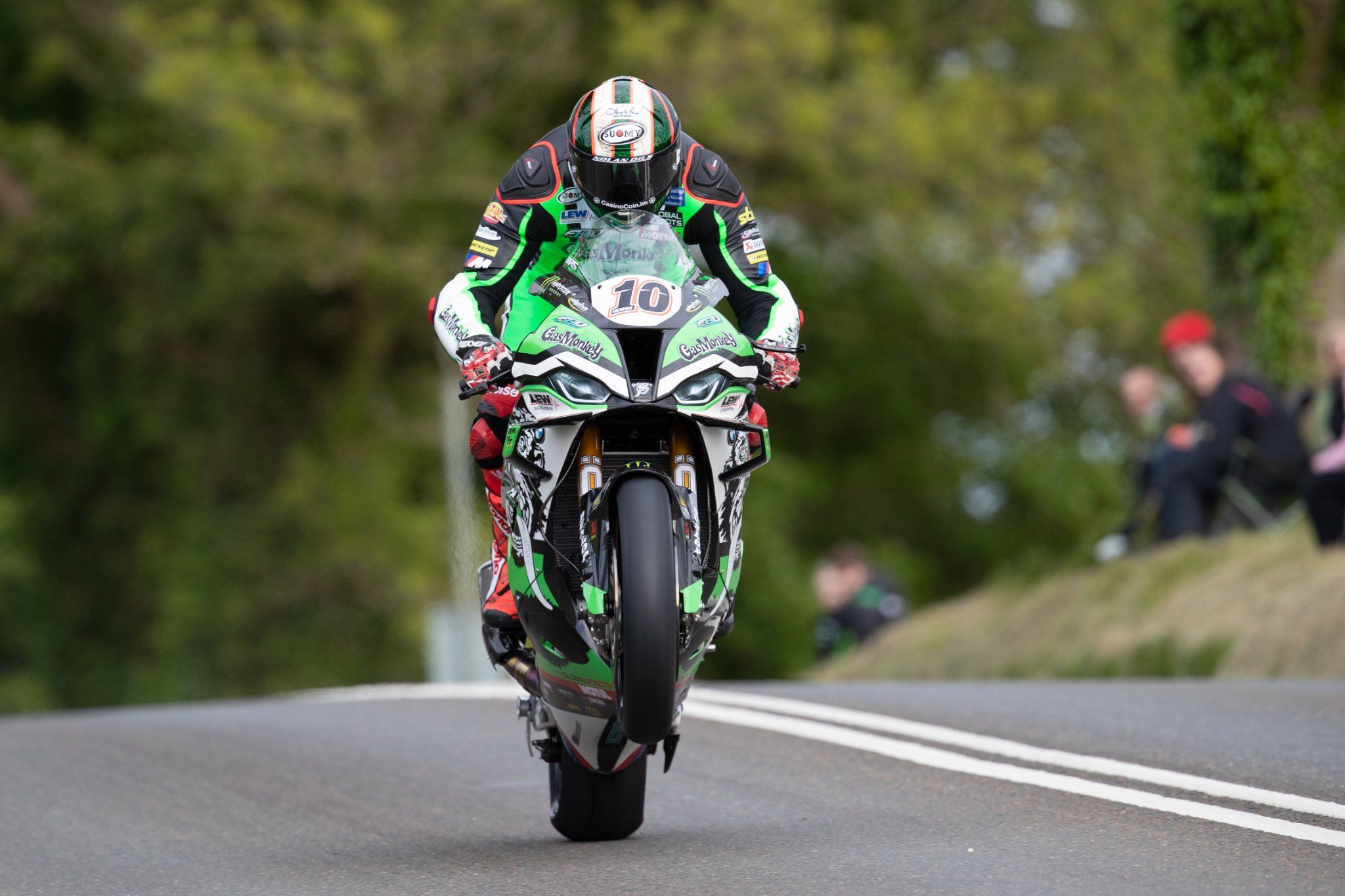 Supersport
Supersport bikes are lighter and less powerful than the Superbikes, normally with a mix of 600cc four-cylinder and 675cc three-cylinder sports bikes. They are allowed to be extensively modified over the standard bikes and some of them generate as much as 130bhp. Riders carry as much speed as they can through corners to maximise their full potential.
Races: Monster Energy Supersport Races 1 & 2
Race distance: 4 laps / 150.92mi (242.88km)
Lap record: Michael Dunlop, Honda CBR600RR - 129.197mph / 17m31.328s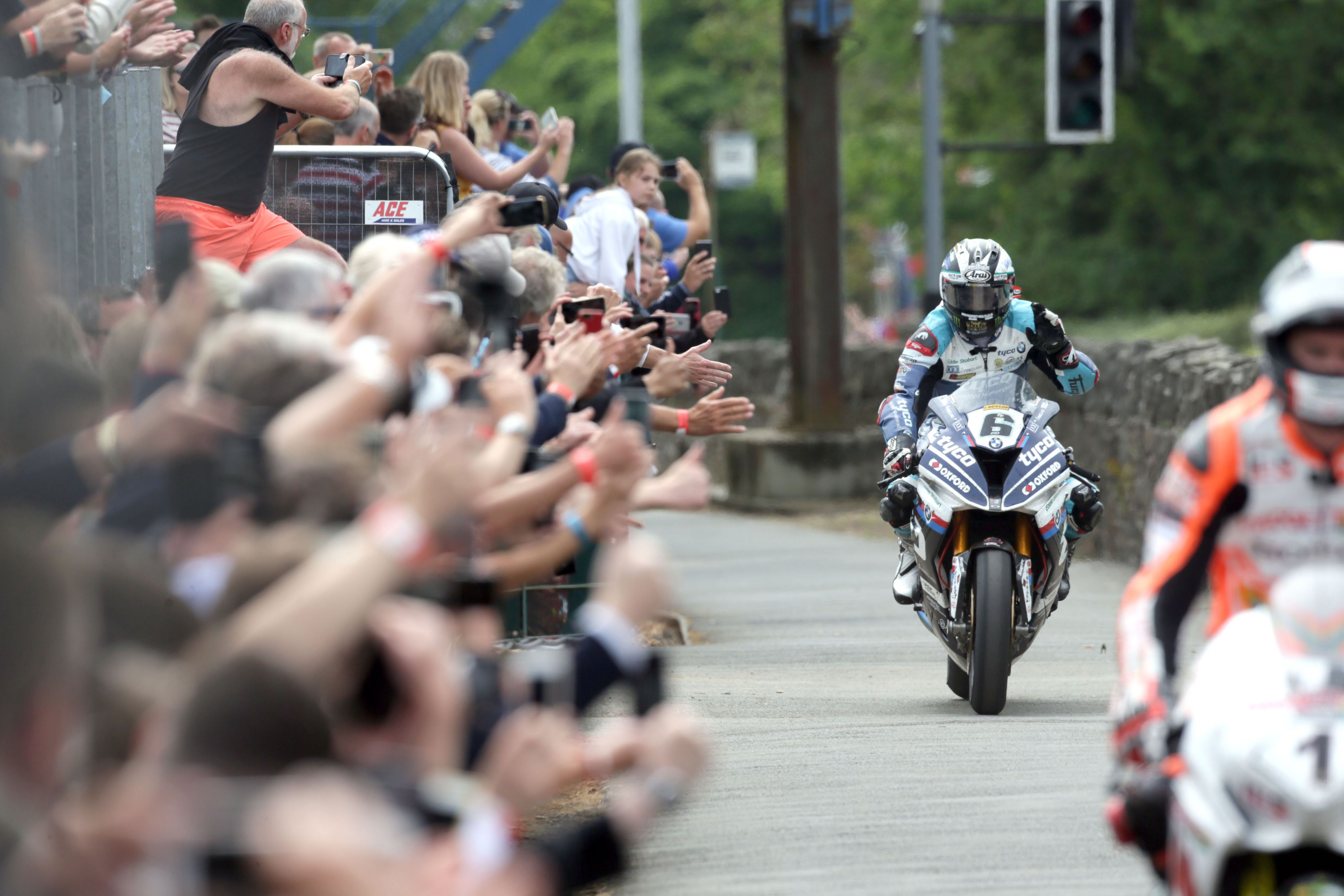 Superstock
The Superstock class is limited to 1000cc production sports bikes and are pretty much identical to what fans ride on the road. The regulations mean only very limited modifications are allowed for safety reasons, but the engine, frame and electronics remain as showroom standard. Understandably, this is a racing class that is very important to bike manufacturers as it is the ultimate proving ground for their products and a great way to showcase their performance to fans.
Races: RL360 Superstock Race
Race distance: 4 laps / 150.92mi (242.88km)
Lap record: Peter Hickman, BMW S1000RR - 134.403mph / 16m50.601s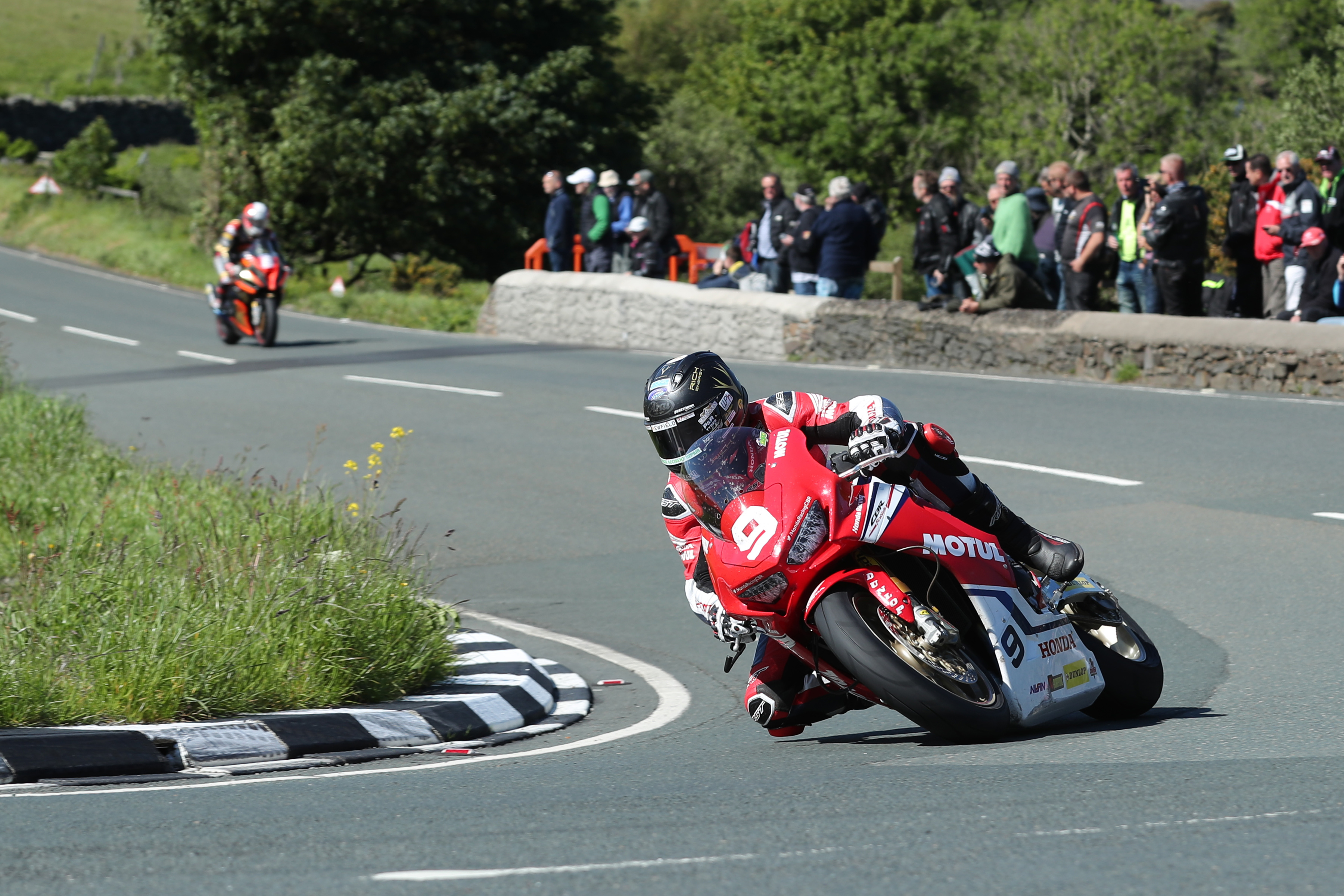 Supertwin
The Supertwin class is a relatively new addition to the TT. Based on middleweight road bikes, they are tuned and tweaked to become racing bikes and heavily adapted over standard to cope with the demands of the TT course. As they only have 700cc engines putting out around 90bhp, it's crucial riders put in a clean, accurate lap to extract a Supertwin's full potential.
Races: Bennetts Supertwin Race
Race distance: 4 laps / 150.92mi (242.88km)
Lap record: Michael Dunlop, Paton S1-R - 122.750mph / 18m26.543s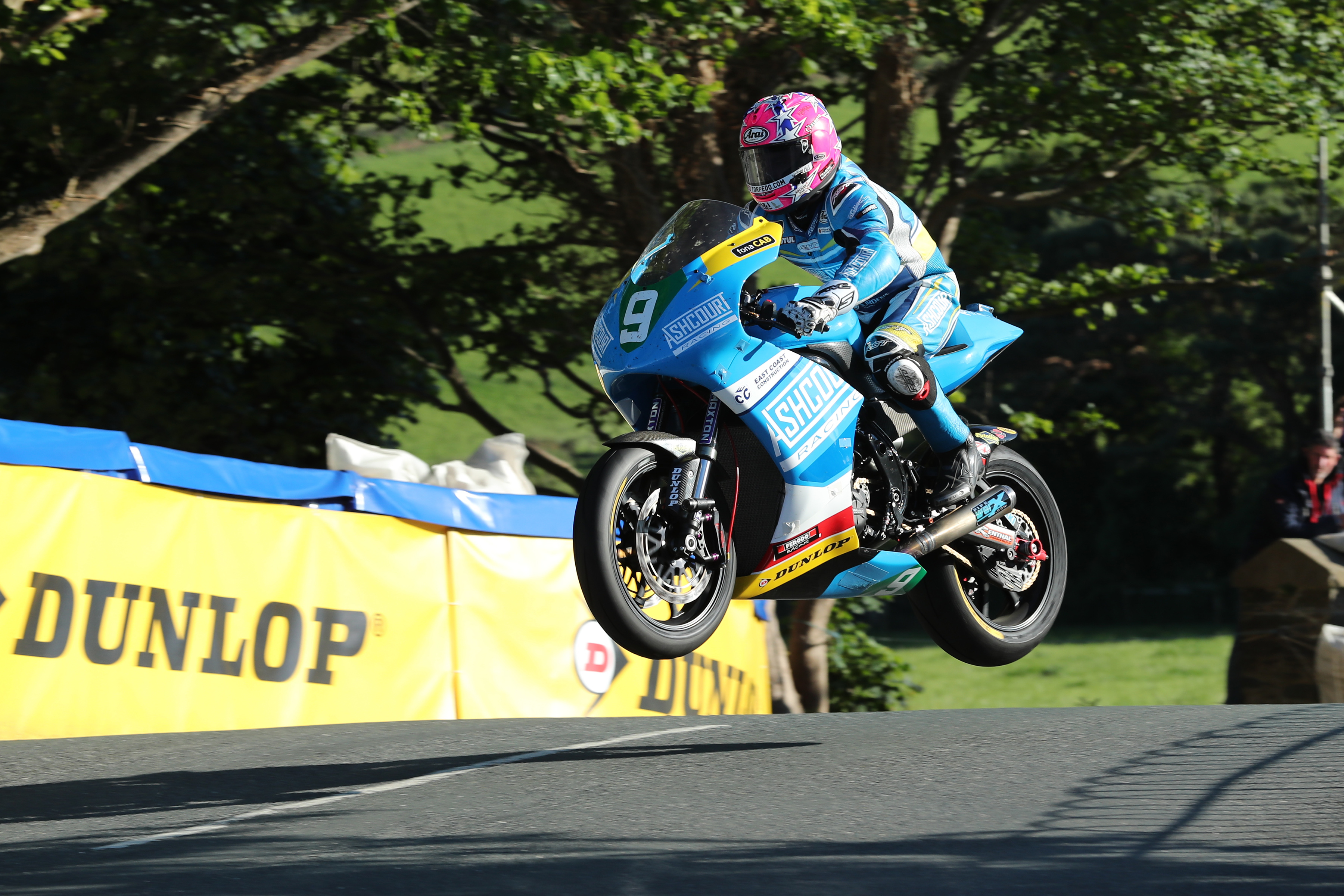 Sidecar
Sidecars are purpose-built bikes that are more akin to an open-wheel car than a racing bike. Based on a three-wheel chassis, they are piloted by a rider and a passenger and powered by either 600cc 4-cylinder, 675cc 3-cylinder or 900cc parallel-twin engines. The driver kneels behind the engine at the front, while the passenger is placed at the back and shifts their weight around according to the corner and to help the bike get the best possible traction and stability. The two teammates must work in harmony to place a perfect lap, responding to each other's inputs harmoniously.
Races: 3Wheeling.Media Sidecar Race 1 & 2
Race distance: 3 laps / 113.19mi (182.16km)
Lap record: Ben & Tom Birchall, LCR Honda 600 - 119.250mph / 18m59.018s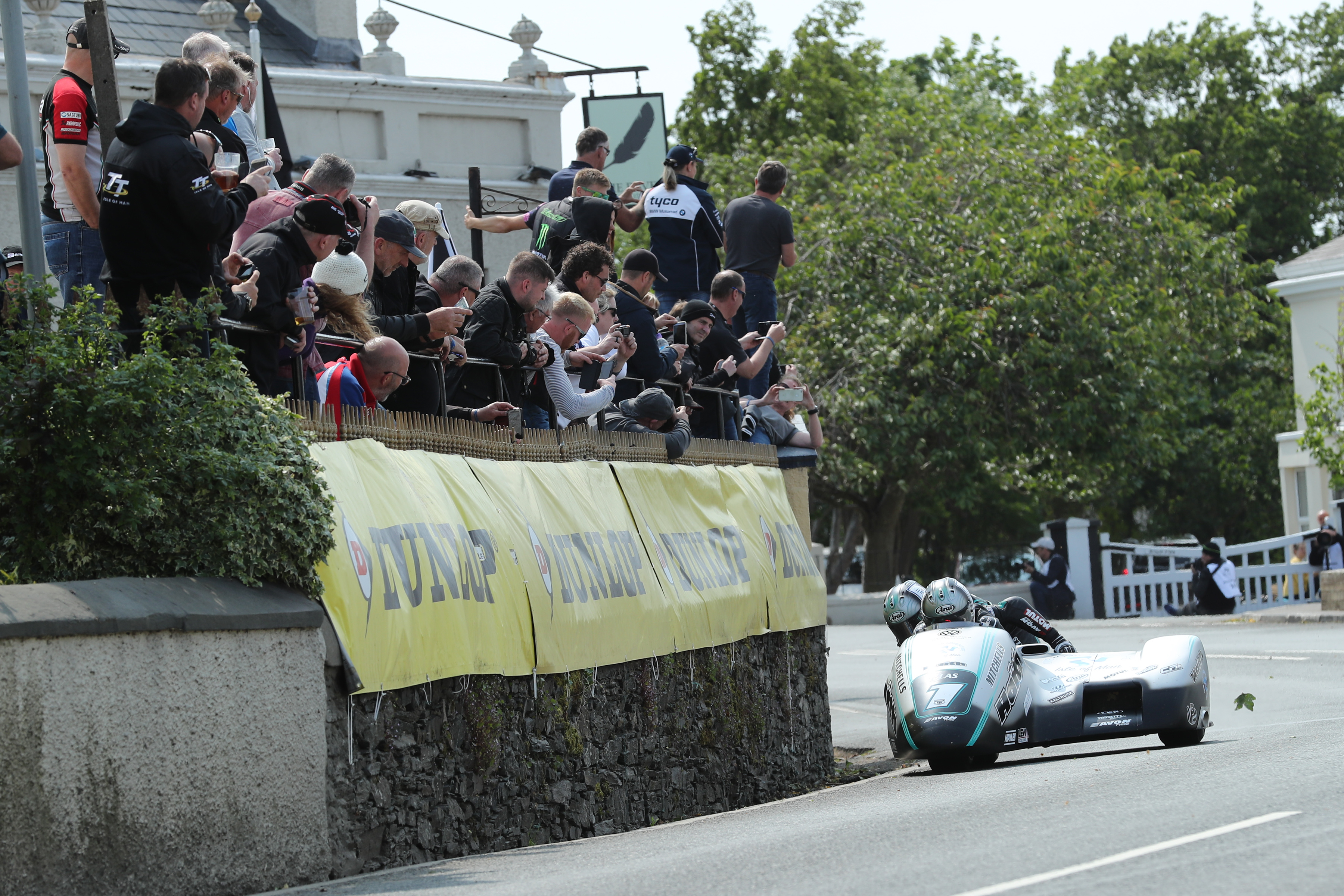 2022 TT qualifying and race schedule (Times in BST)
2nd June
6:00pm Roads close
6:20pm Superbike/Superstock/Supersport qualifying
7:25pm Supersport/Super Twins qualifying
8:05pm Sidecars qualifying
3rd June
12:30pm Roads close
1:00pm Superbike/Superstock/Supersport qualifying
2:10pm Supersport/Super Twins qualifying
3:05pm Sidecars qualifying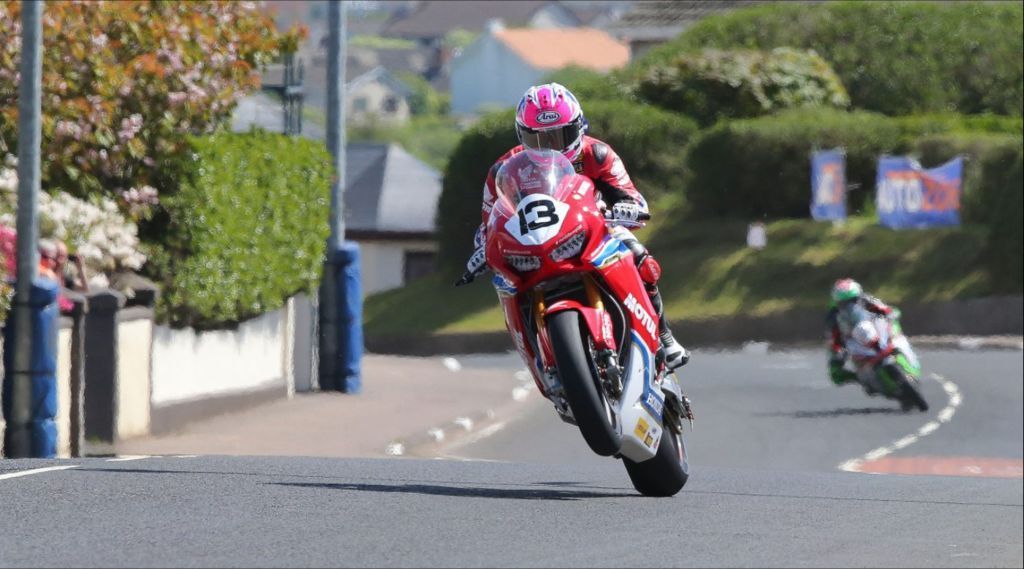 Race Week
4th June
10:00am Roads close
10:30am Solo Morning Warm Up session – 1 Lap
12:00pm RST Superbike Race – 6 Laps
3:00pm 3wheeling.media Sidecar Race 1 – 3 Laps
6th June
10:00am Roads close
10:30am Solo Morning Warm Up session – 1 Lap
11:45am Monster Energy Supersport Race 1 – 4 Laps
2:45pm Royal London 360 Superstock Race – 4 Laps
8th June
10:00am Roads close
10:30am Solo Morning Warm Up session – 1 Lap
10:50am Sidecar Shakedown – 1 Lap
11:45am Bennetts Super Twins race – 4 Laps
2:45pm Monster Energy Supersport Race 2 – 4 Laps
10th June
09:30am Roads close
10:30am 3wheeling.media Sidecar Race 2 – 3 Laps
12:45pm Milwaukee Senior Race – 6 Laps