Find stories, riders,
ambassadors

Motul
14 July
Larissia Ratovonar, a female racer from Madagascar, has been passionate about motorcycles and has had a love of racing since childhood. She's currently pursuing a career in motorcycling and changing the perception that women aren't able to master a machine weighing up to 200kg. Since she started riding, Larissia has been claiming one victory after the other, supported by Motul's lubricants. We sat down with Larissia for a chat.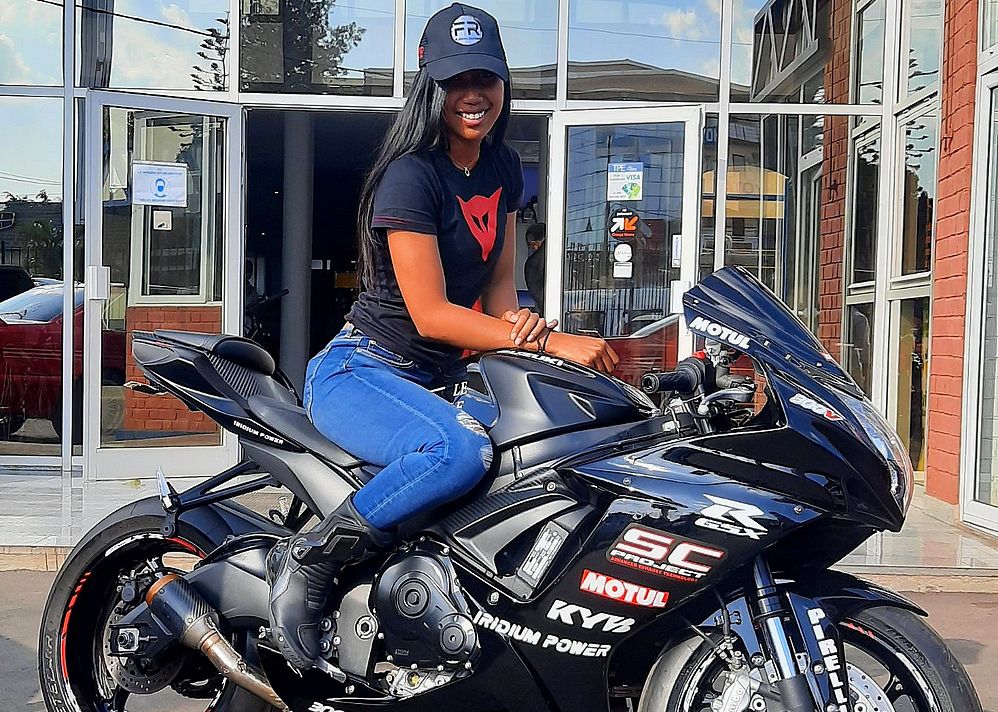 Larissia, how long have you been riding motorcycles and when did you start racing?
I started motorcycling only six years ago. I've been racing competitively for a few years and my first track appearance dates back to 2020. I was always attracted to the motorsport world ever since my childhood. I simply love racing but also the technical side of it. It all started after I bought a scooter for my daily school commute. From there I progressed until I bought my first racing motorcycle. Recently, I won my first race of the season and I'm looking forward to continuing the trend by finishing the next five races at the top!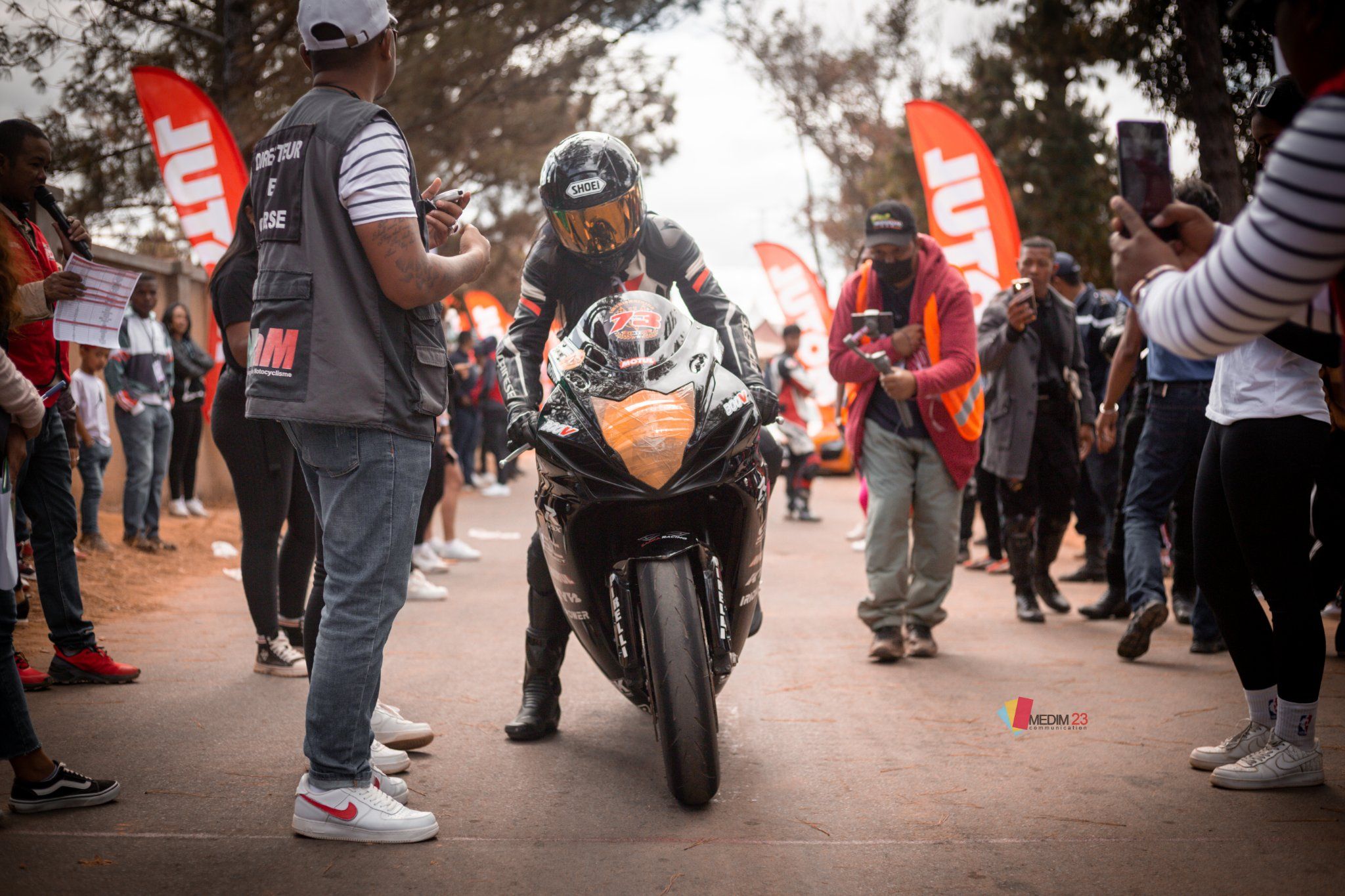 You are competing successfully in several championships, which ones exactly?
My racing consists of three types of competitions. There is road racing, hill climb and drag racing. These are all the two-wheeled racing categories we currently have in Madagascar. Recently it became an official championship. After my successful entry in the first year, I ended first in the women's Fast Track ranking. Since then, things really took off, and I obtained a string of victories and podiums. I ended the 2021 season on a high note with the championship title at Imerinkasinina during the Motul Trophy in the Supermotard category. I also won the Scooter Gymkhana trophy at CCI Ivato. During the second edition of the IMT last May, I rode my Suzuki GSX-R 600, classified in the Sports category, which is of course powered by Motul.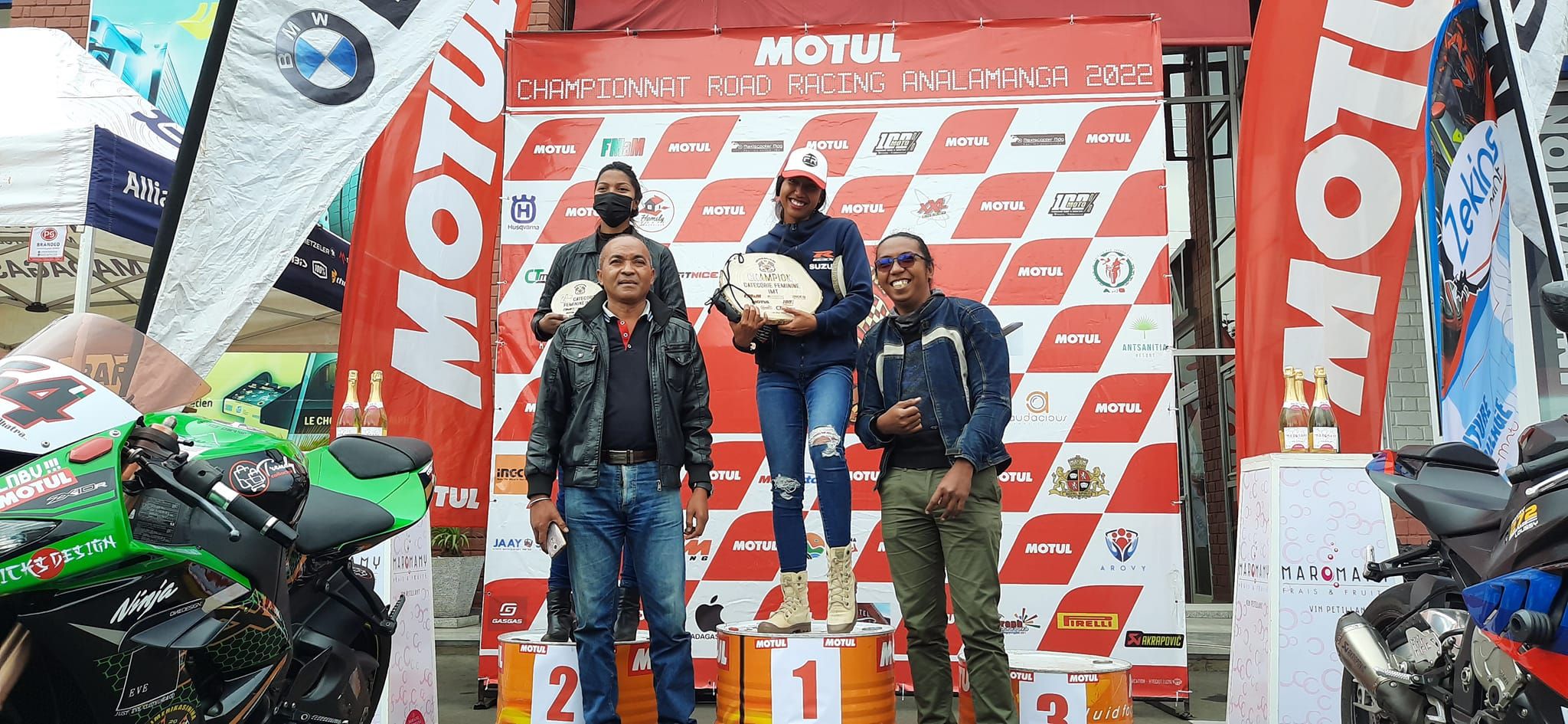 How did you enter the mostly male-dominated racing world?
In the beginning, I struggled to find the necessary funds to even start racing. Due to the lack of finances, I had to work hard and save every cent to fulfill my dream. Now things are going better, and I feel very proud to be a woman competing in a mainly male sport. I was one of the first women to compete in this sport but recently two other female competitors followed my footsteps.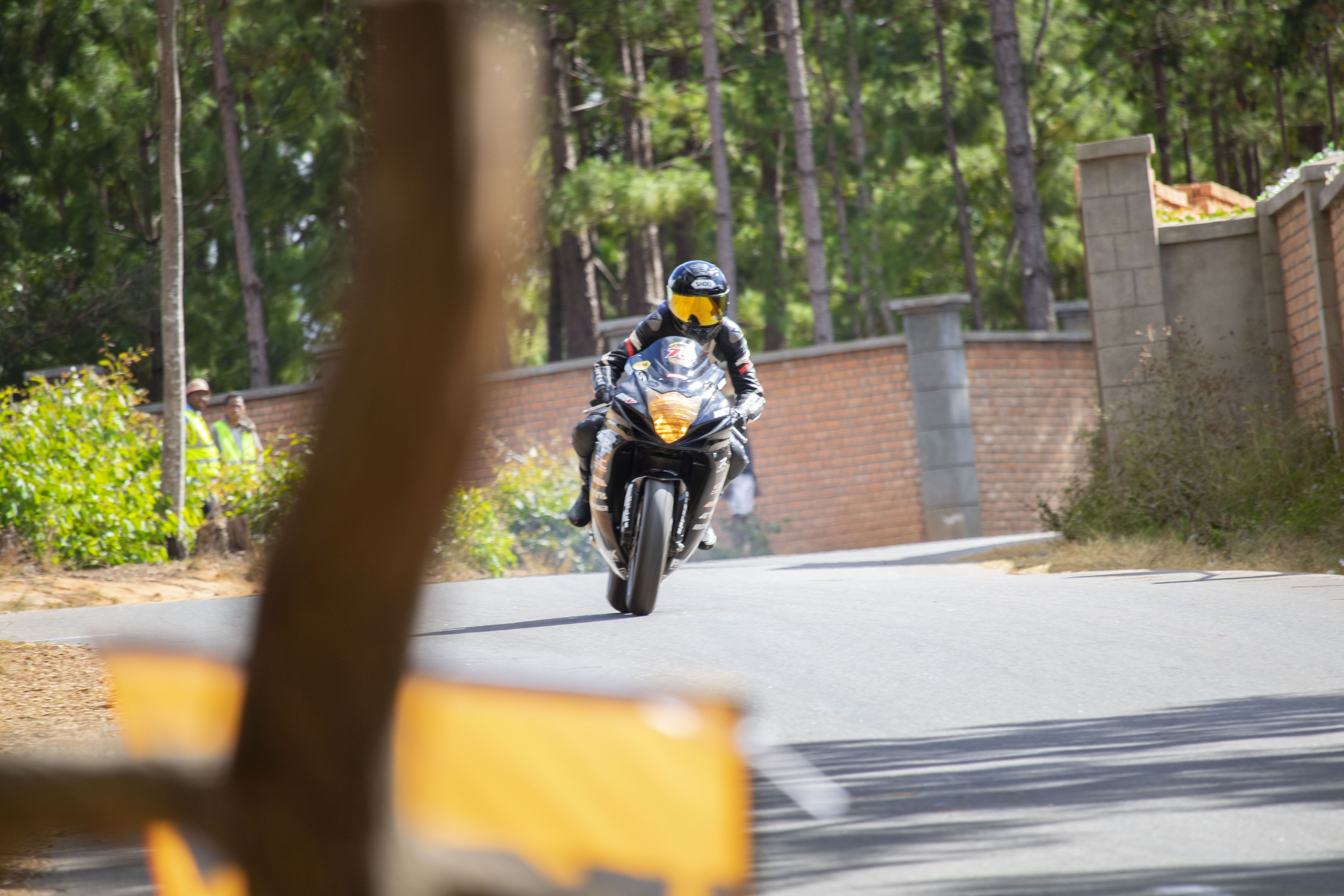 Is this quite a unique championship in Madagascar?
Yes indeed, the championship I compete in is a local Madagascar championship with three different categories: hill climbing, drag racing and road racing, all combined into one competition. But the variety makes it a challenge for us!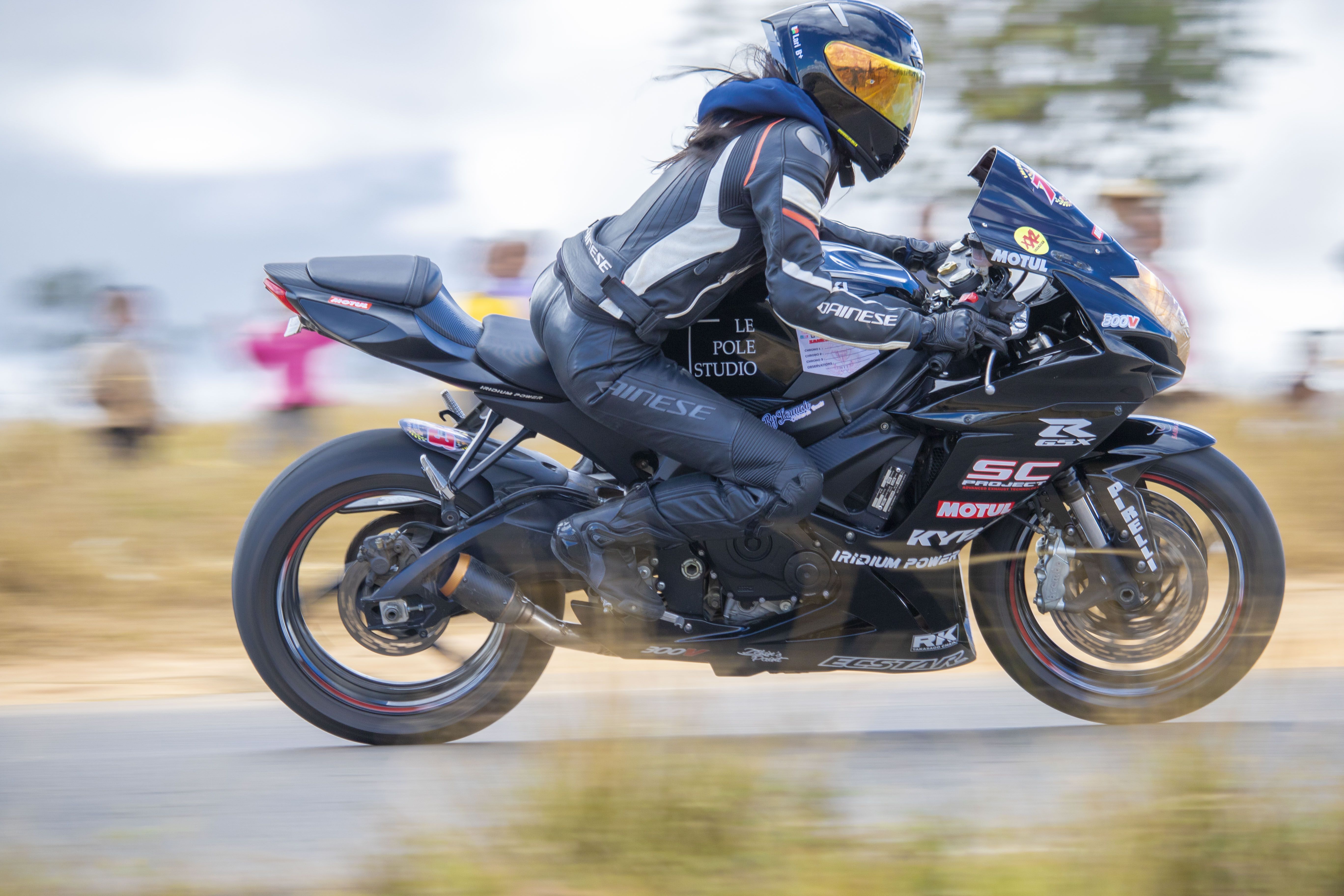 How have you been training for this variety of races?
I visited the United Arab Emirates and the Dubai Autodrome racing circuit. I had coaching from the academy run by Saska Racing, the current UAE local champion. It was an amazing experience and it helped me immensely to improve my riding skills.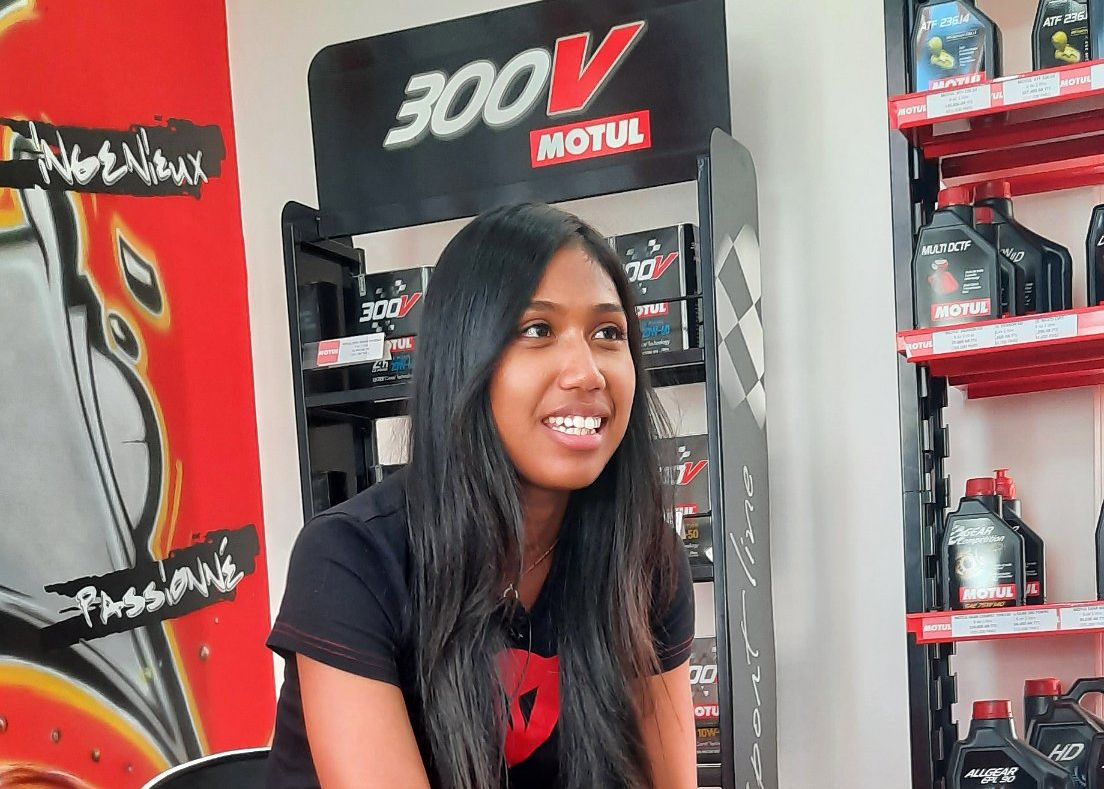 How is Motul supporting your success?
First of all, I'd like to thank Motul for the support they are giving me. Motul's products are of top-notch quality. They make my motorcycle deliver top performance and keep all the vital internal parts in perfect shape. It's reassuring on both a technical and mechanical side.