Find stories, riders,
ambassadors

MOTOISM
14 October
CUSTOM MOTORCYCLE BUILD CHALLENGE:
TWO INDIAN FTR1200 AND A 3D PRINTER
Munich, Germany (September, 2021) --
"What happens when founders from MOTOISM and Indian Motorcycle Munich/Geigercars meet for a custom bike challenge?"
The Indian FTR1200 is an ideal bike for custom projects and MOTOISM is a custom high-end bike garage in Munich, making slick 3D printed motorcycle parts, such as turn signals, headlamp covers, and tail sections. This made fun collaboration possibilities for Ben Ott (MOTOISM) and Sebastian Neumann (Indian Motorcycle Munich/Geigercars).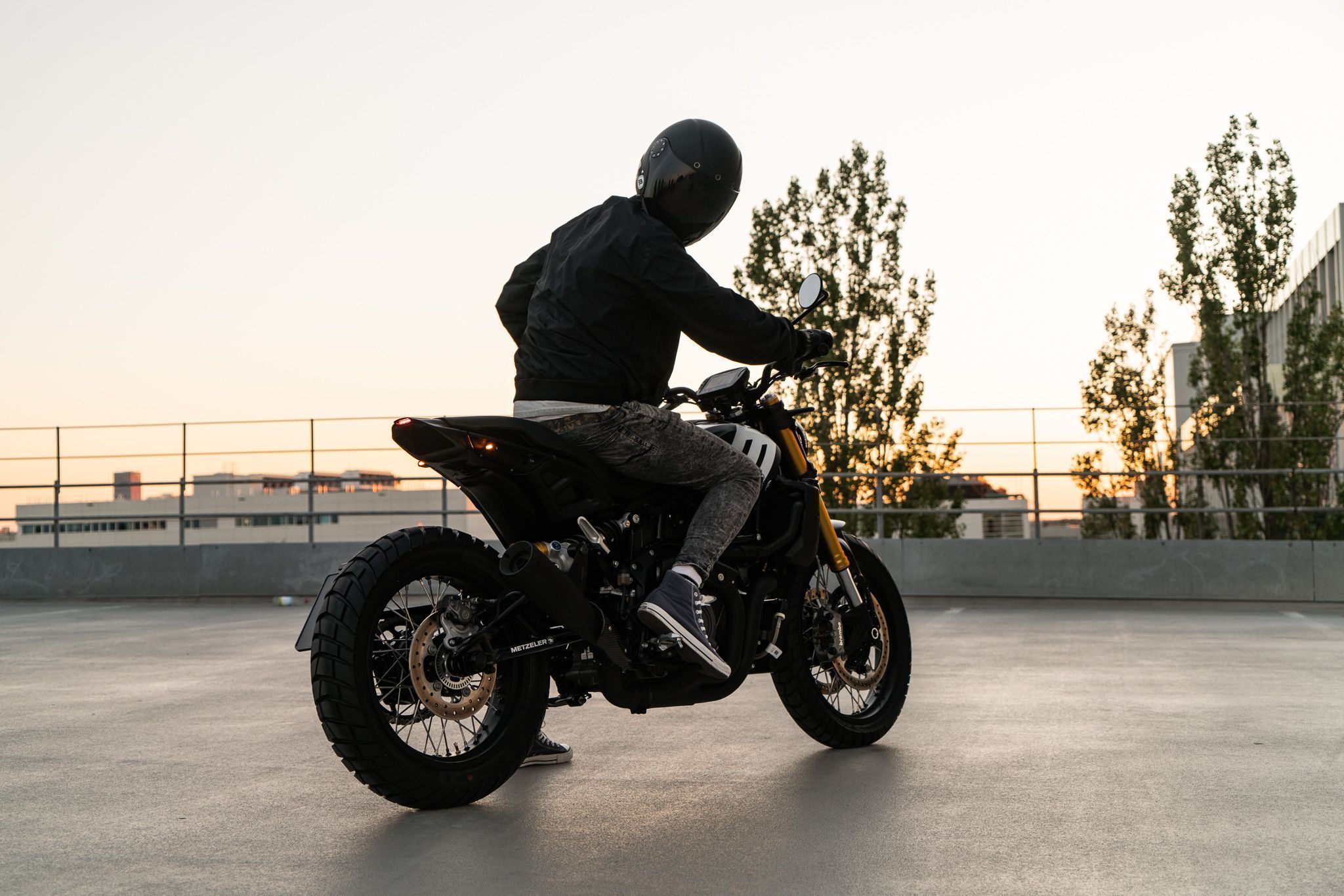 When Sebastian saw the FTR for the first time, he pictured a flat track styled tail section. So naturally Ben and Sebastian brainstormed together and MOTOISM could design and print the first parts for the bike. Soon they had two individual super clean tail solutions, one with integrated rear light and separated indicators, and the other one following an even cleaner line including the rear light in the indicators.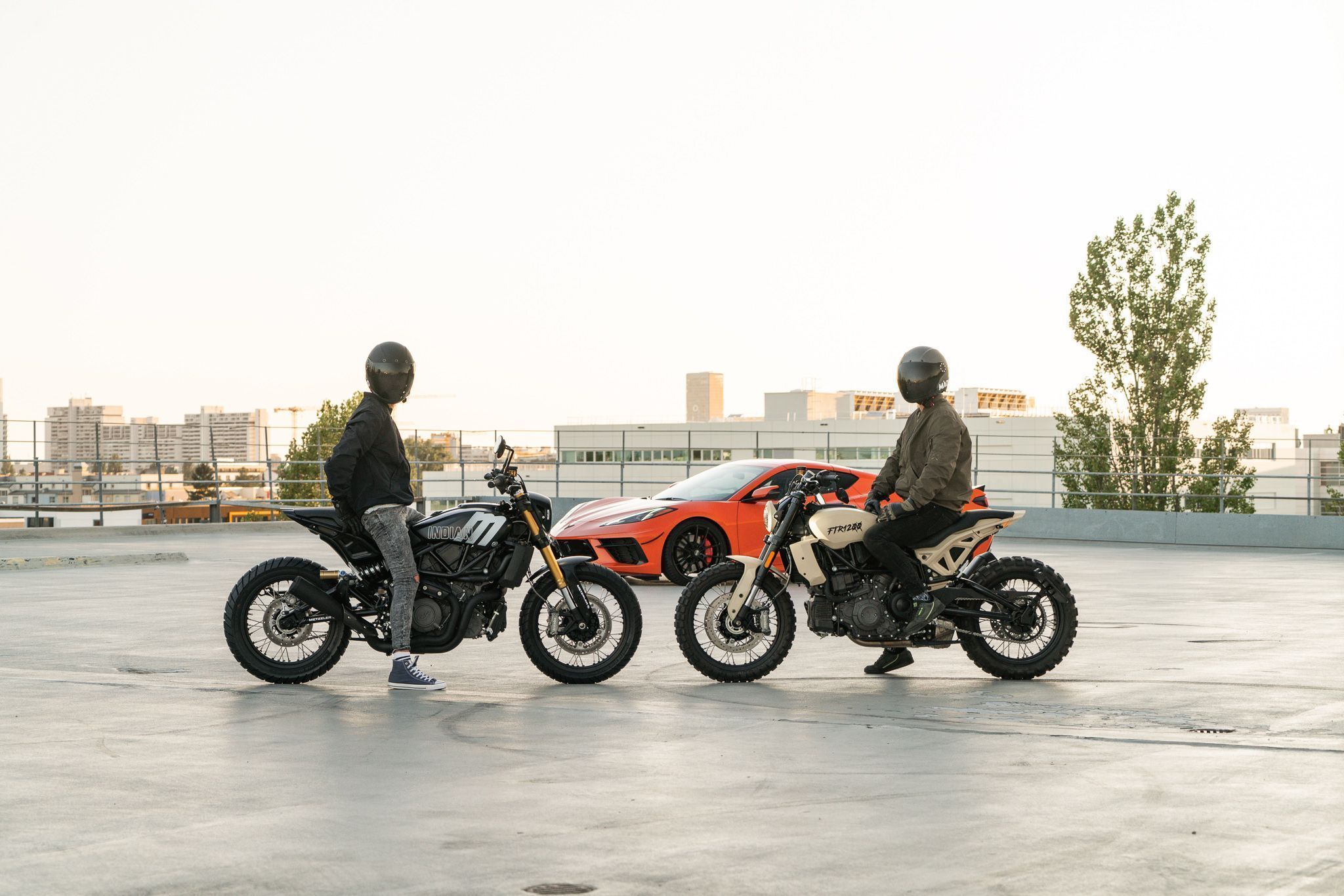 With the brand new 3D printed parts and the two Indian FTR1200, Ben and Sebastian each had their own ideas. Indeed, the plan was to custom build completely different bikes and they were ready to start their custom solutions competition.
Few weeks later, both tailormade Indian FTR 1200 are finished and aside from having a MOTOISM custom tail, they're as different as can be – Here's Ben's MOTOISM FTR vs. Sebastian's FTR clear highlights:
The MOTOISM FTR looks like a badass super clean monster with the signature "made in the shade" look from the custom bike company. Ben completed a dark and clean paint job for the custom bike with the MOTOISM "M" and the modern "Indian" logo on the tank covers. It stands on Metzeler Karoo III spoke tires with an all-black S&S 2in1 Exhaust with a side license plate from Wunderkind Customs and of course MOTOISM parts. The aforementioned 3D printed tail has a middle tail lamp with small LED turn signals fitting the original mounts of the FTR to finish the look.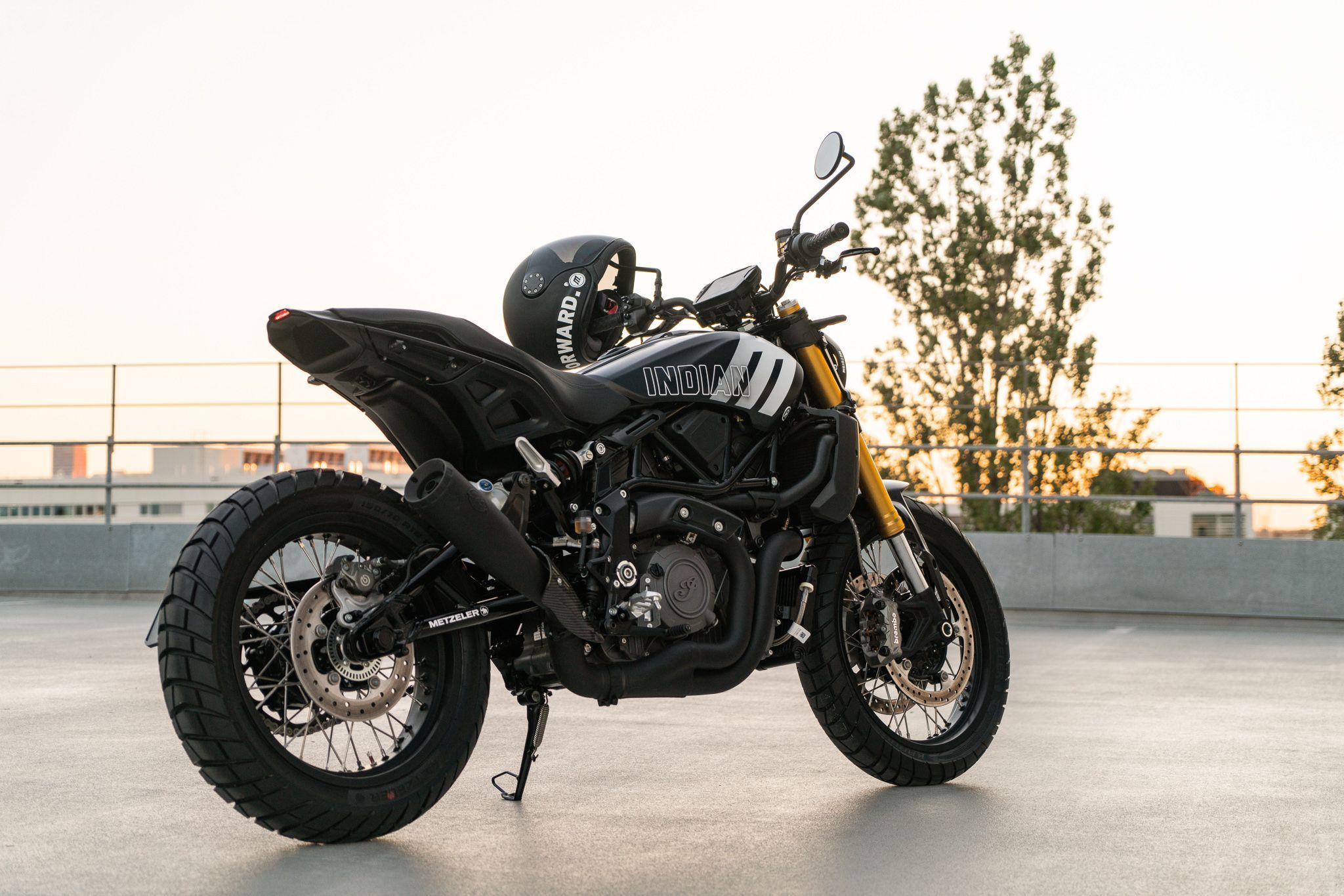 Sebastian's FTR transformed into a Baja Buggy inspired dirt bike with a desert tan paint job. There are also spoke wheels on his custom bike but instead with off-road Continental TKC80 tires. The most hated part of the FTR license plate holder is also changed to a Wunderkind side license plate holder. In the front, he put clamp turn signals that can be assembled without pulling out the fork and added a rock guard for the headlamp. For the custom tail, this time the Indian FTR1200 has the 3in1 turn signal/tail lamp combo.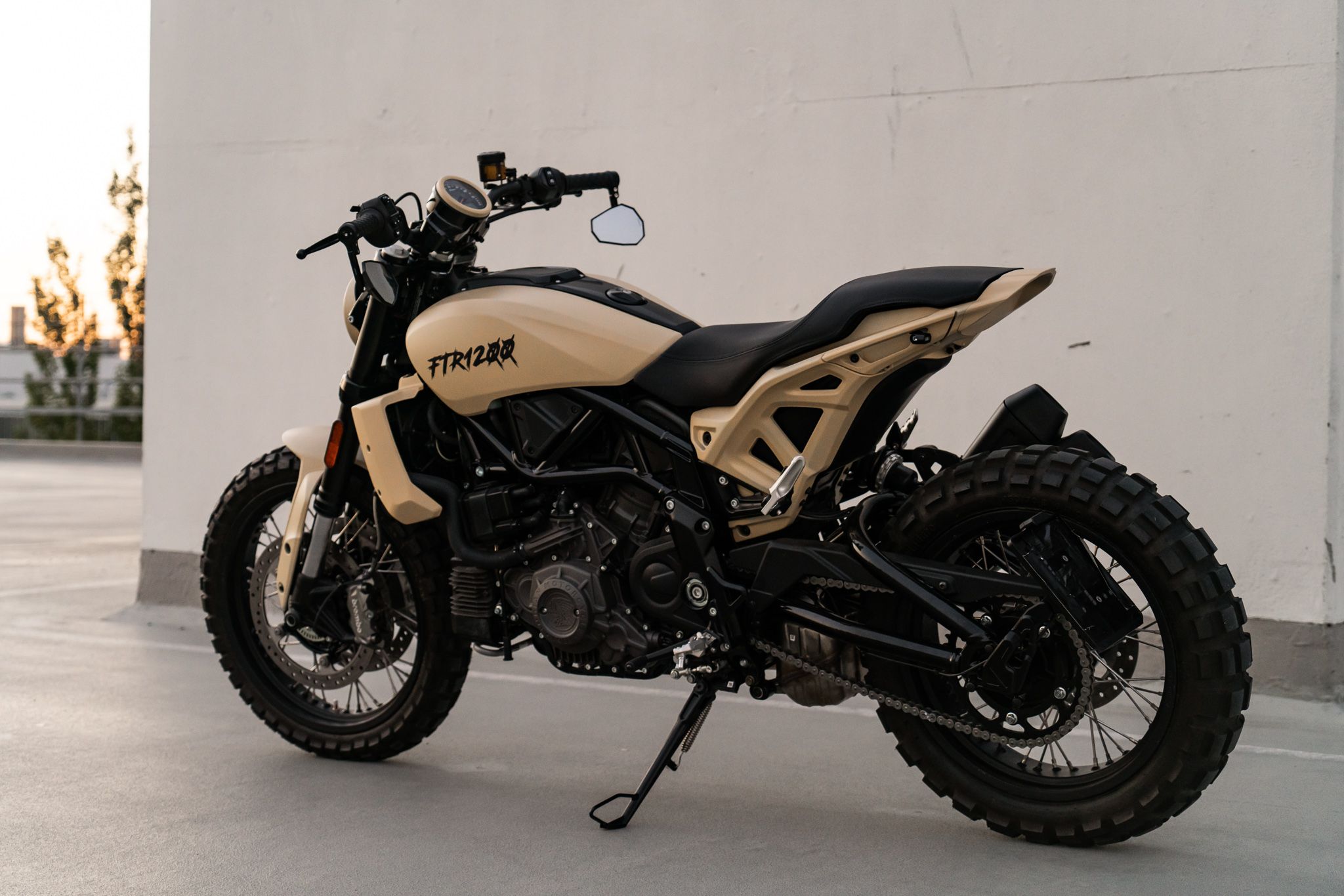 Photo credits: Peter Langwieser